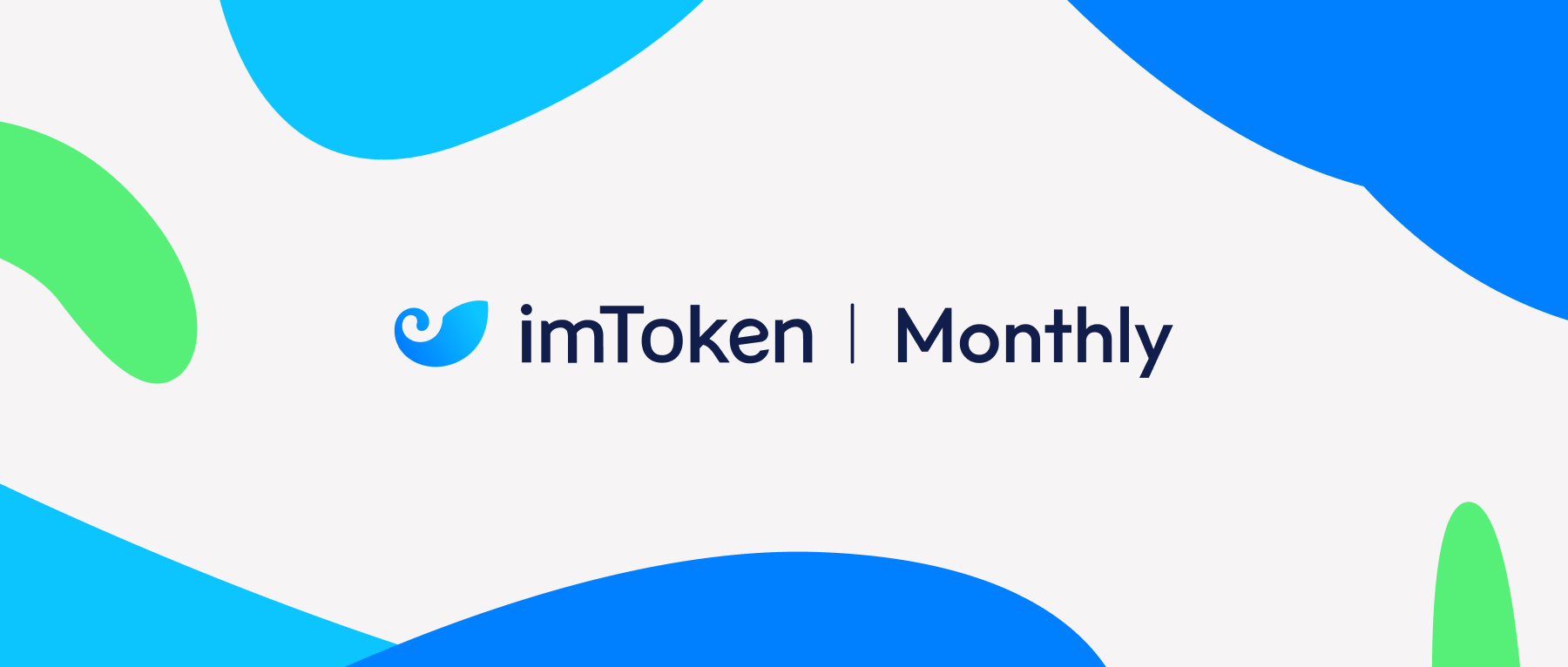 Wondering what the most exciting thing was in July? imToken's answer: imToken 2.12.2 and TRON Bridge.
July was a month of hope, energy, and innovation for imToken.
At the beginning of July, we officially released imToken 2.12.2, which includes the Sweet7 features that our community had been eagerly waiting for, a better ETH staking experience, and full support for WalletConnect 2.0.
Subsequently, we launched the TRON cross-chain bridge function to simplify USDT cross-chain transfers with simple operations. In addition, we held a series of exciting community activities, including zkSync Era interactive experience, version update sharing, and many more.
Let's review these unforgettable wonderful moments together!
imToken 2.12.2 Released, Sweet7 Features Surprise Debut
The imToken 2.12.2 version implements 7 demand suggestions for imToken products from the community, optimizes the ETH pledge experience, and fully supports WalletConnect 2.0.
1. Real-Time Home Screen Token Analytics
Users can quickly grasp the latest information on holding assets and independently place the display of token names, values, and market prices in the first screen display interface.
2. Optimized Asset Authorization Management
Users can view the authorization status of the addresses under the selected network, cancel authorization and other operations, and easily manage and monitor the authorization status of assets.
3. Optimized Address Book Management
Users can add addresses to the address book with one click, quickly select and search addresses.
4. Fiat-Based Miner Fee Display & Economy Gear
Users can set miner fees in fiat currency units and use the "economy" gear to select and adjust miner fees seamlessly.
5. Deafult Testnet & Faucet Gateway
Default Testnet display for quick testnets access and a single-touch Faucet for seamless test tokens collection.
6. Upgraded DApp Favorites & Classification Management
Users can quickly collect, categorize and manage DApps to achieve fast read access.
7. Improved App Startup Speed
Whether using an Android or iOS system, you can experience faster app startup speed.
8. Other Functions
Optimized the ETH staking process. Users do not need to set their withdrawal addresses manually; imToken will automatically set the pledge address as the withdrawal address.

Fully support WalletConnect 2.0 for enhanced user experience and asset security.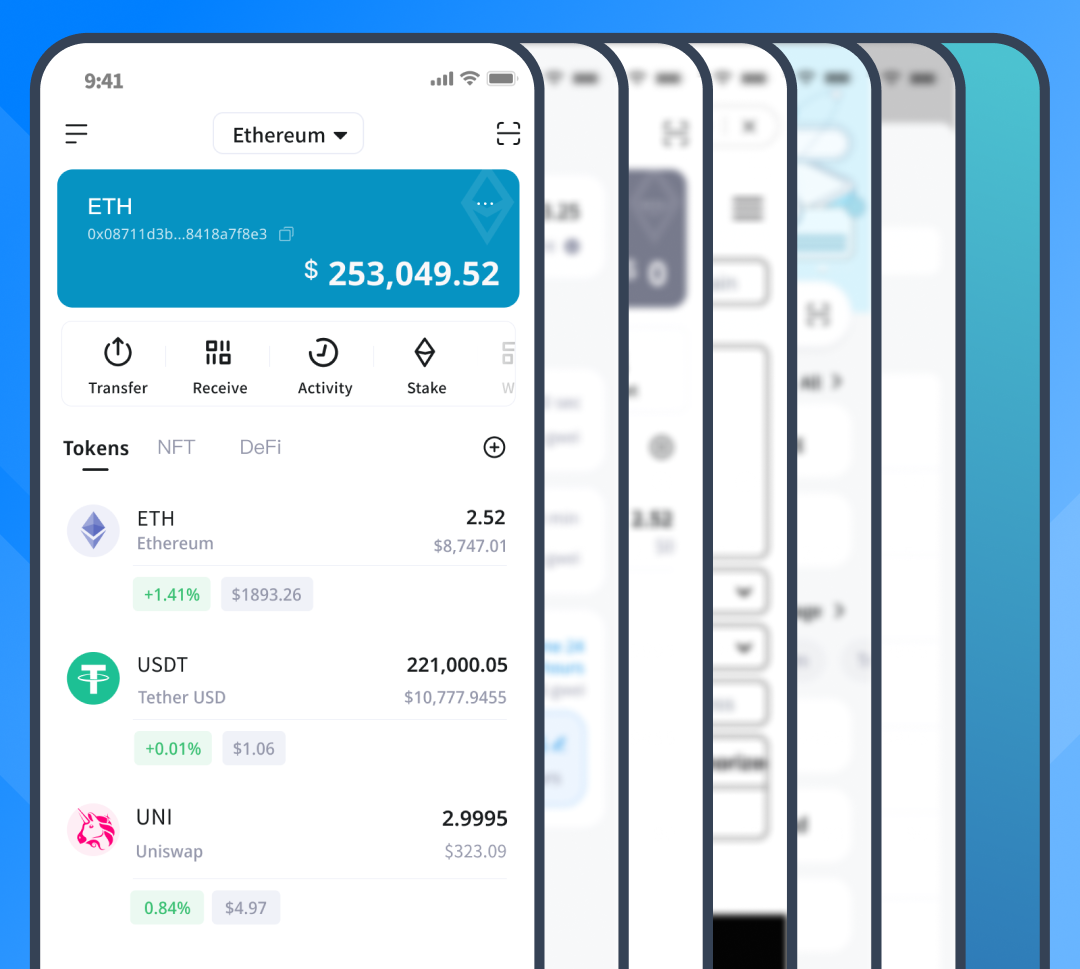 imToken TRON Bridge Launch
Experience seamless cross-chain TRON USDT transfers with imToken's groundbreaking TRON bridge. Say goodbye to wallet-exchange toggling, never-ending confirmation delays, and exorbitant transaction fees. Swiftly and securely transfer USDT from TRON to Ethereum mainnet now.
To learn more, check out the hands-on tutorial we've prepared for you.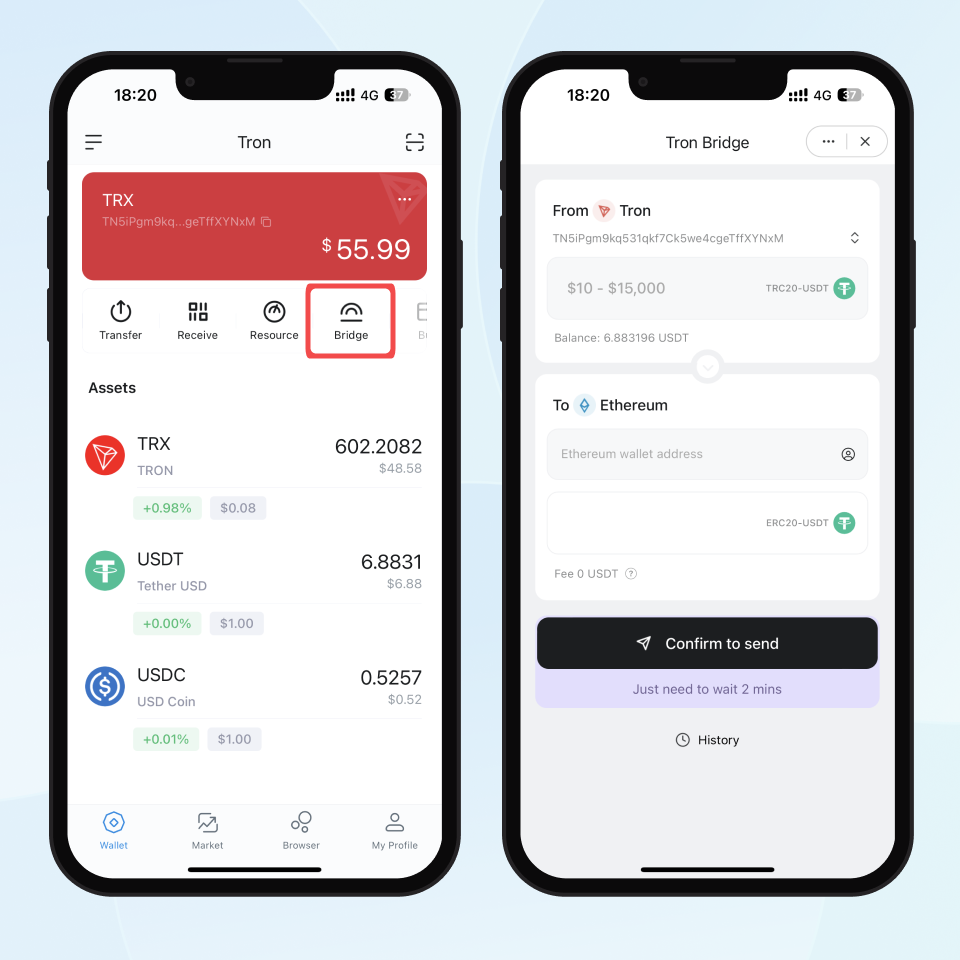 Twitter Space AMA: "How to Build Web3 Product Users Want"
In July, imToken market researcher Mako, Mest co-founder Ashu, and everVision founder Outprog held a Twitter space on "How to Build Web3 Products Users Want." Here are the key highlights:
Web3 is hailed as the next generation of the Internet and is often referred to as a distributed or decentralized network. Its main difference fromWeb2 is that Web3 is controlled and owned by users, emphasizing privacy, openness, and data ownership.

Web3 technology is still in the early stages of development. Despite its huge potential, it must overcome multiple challenges hindering its mass adoption, including improving user experience, providing more comprehensive user education, and addressing scalability and security issues.

When building a Web3blockchain product, the most important thing is to meet the core needs of users, provide value, and provide simple and easy-to-use functions.
This event allowed the audience to gain an in-depth understanding of Web3 startups and blockchain. Whether you are a beginner or an experienced expert in blockchain, these discussions provide valuable insights and inspiration.
Go to imToken Twitter and listen to the event replay to learn more.
Discord Campaigns
zkSync Era Ecological Interactive Experience
Open any DeFi DApp in the zkSync Era ecosystem in imToken, such as SyncSwap, Mute, SpaceFi, Maverick, etc. Add liquidity, and share screenshots of successful operations to the specified Discord channel to obtain experience points. This campaign successfully helps users familiarize themselves with and experience Layer2 interactions.
imToken Sweet7 Feature Sharing
Post your opinion on the new version of imToken on Twitter, add the specified hashtag and tag imToken official Twitter and a friend to get experience points. The campaign aimed at enhancing the interaction between imToken and users.
Recommended Readings
Next
In the next version, we will launch a newly designed signature experience and new features, such as asset purchase entrance. Remember to follow us and timely update the latest version. At the same time, we will continue to launch more exciting activities. Come and join imToken Discord to get more information about Web3.
Follow imToken on Social Media
To get the latest developments, recent progress, and future plans