As the blockchain space evolves, the need for digital autonomy and heightened security is becoming increasingly paramount. The transition from centralized to decentralized asset management solutions is a significant leap toward achieving digital autonomy. This guide presents a step-by-step process of transferring assets from Coinbase (a centralized digital asset exchange) to imToken (a decentralized digital asset management platform).
Before withdrawing assets from Coinbase to imToken, you should know the digital currencies imToken supports. Remember, you can only receive the transferred tokens from the exchange if imToken supports them.
You can combine the imToken tutorial with the official tutorial provided by Coinbase Exchange for making withdrawals.
How Do You Withdraw Assets From Coinbase to imToken?
1. Log into your Coinbase account and click "Send" on the main page. Select the asset you want to send and fill in the recipient's address. In this example, we will be sending ETH to imToken.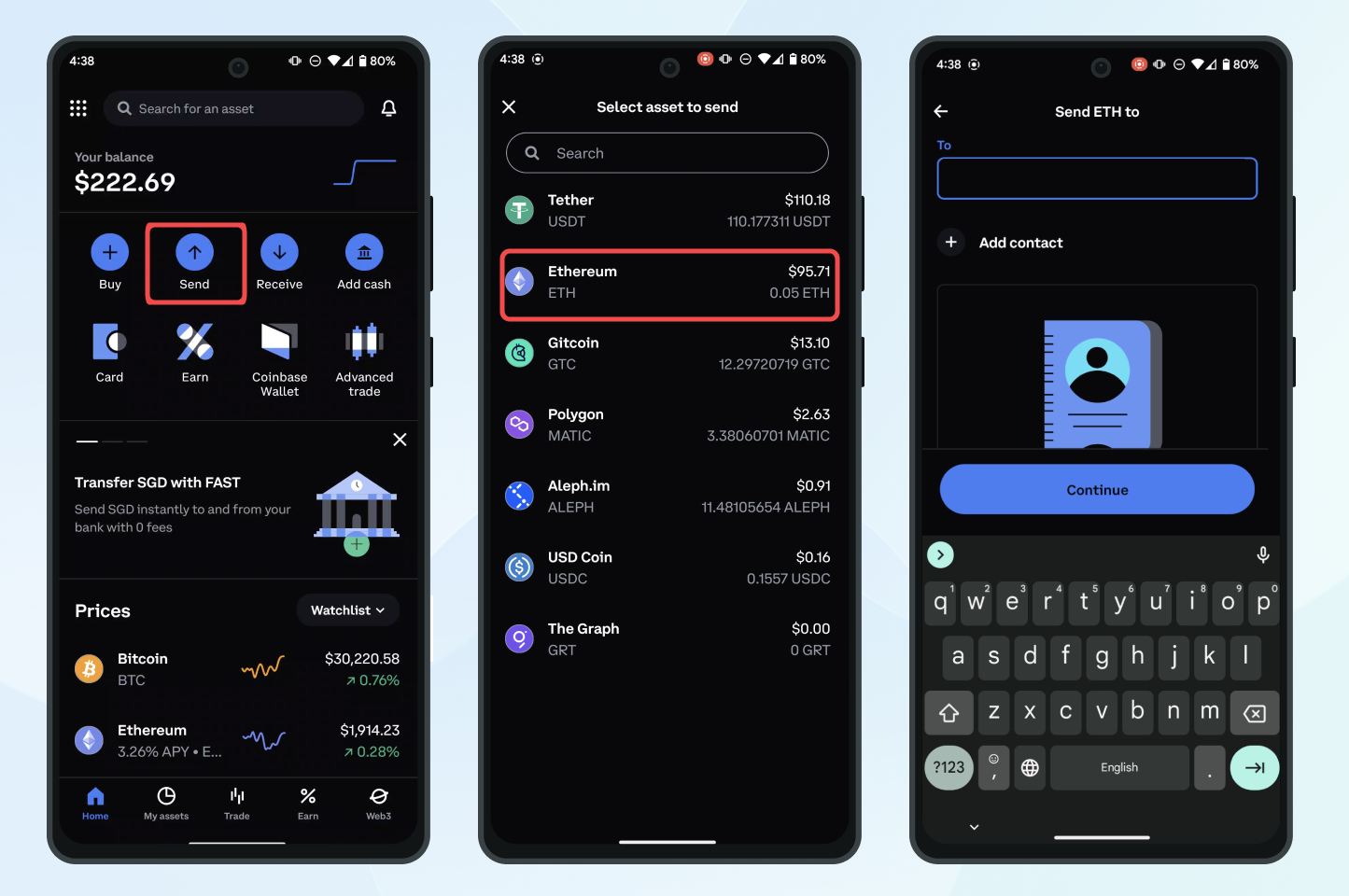 Note: imToken only supports addresses and ENS for receiving funds.
2. To copy the recipient's address, open your imToken account with which you want to receive funds and click "Receive" - "Copy" as shown below.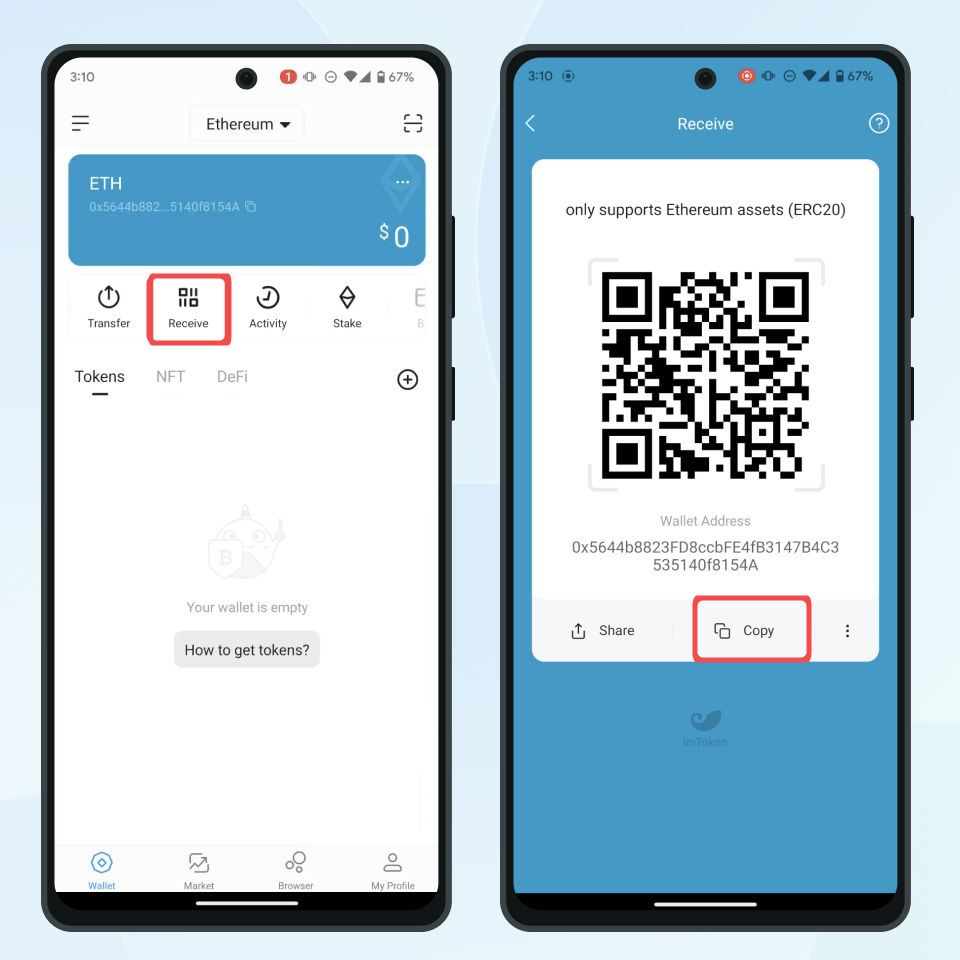 Note:
Click the menu button at the top left corner to choose your BTC wallet for receiving BTC.

ETH and TRX wallets are available for receiving USDT, and the corresponding withdrawal networks are ERC20 and TRC20, respectively.
3. After filling in the recipient's address, enter the transfer amount on the "Send ETH" page and select your preferred network. Here, we have chosen the default network (Ethereum) as an example. Click "Preview" after entering all the necessary information.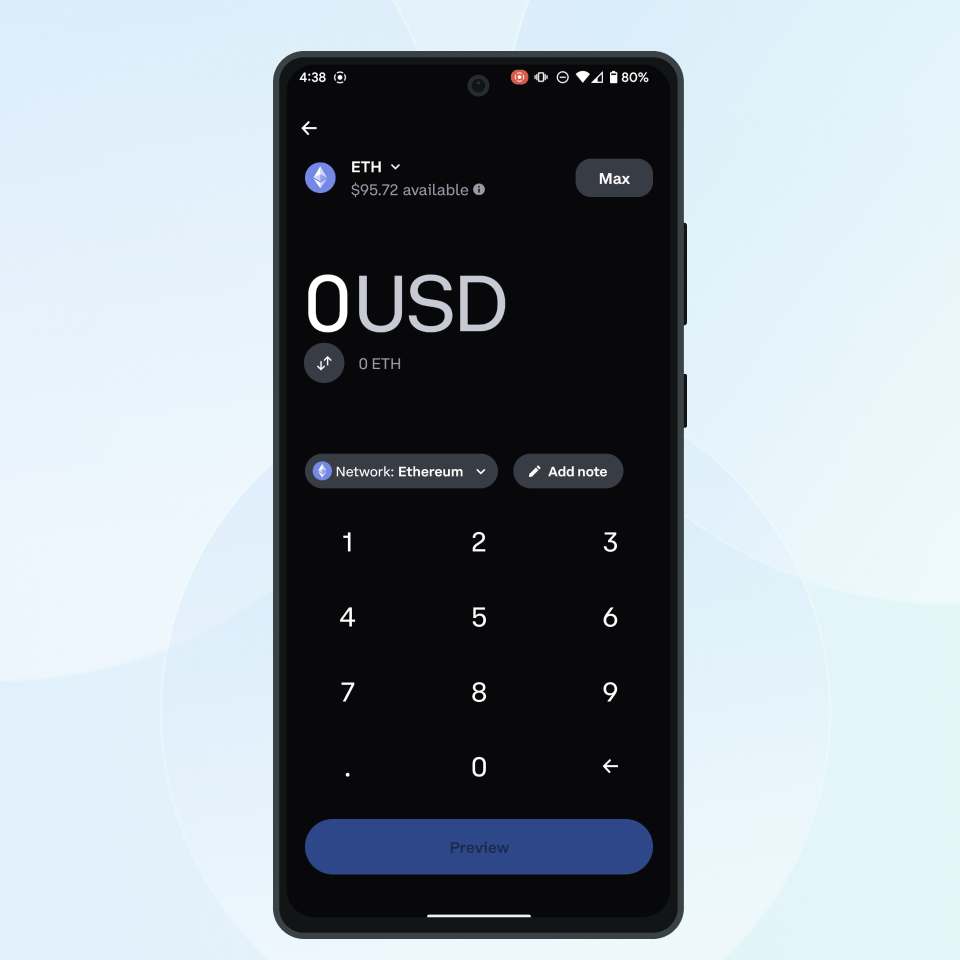 Note:
4. You must provide the recipient's detailed information before sending the transaction. After filling them, verify that the transaction details are correct, then click "Send Now" and enter the 6-digit code from your authentication app. When the page displays "successfully sent," it means the transaction has been sent.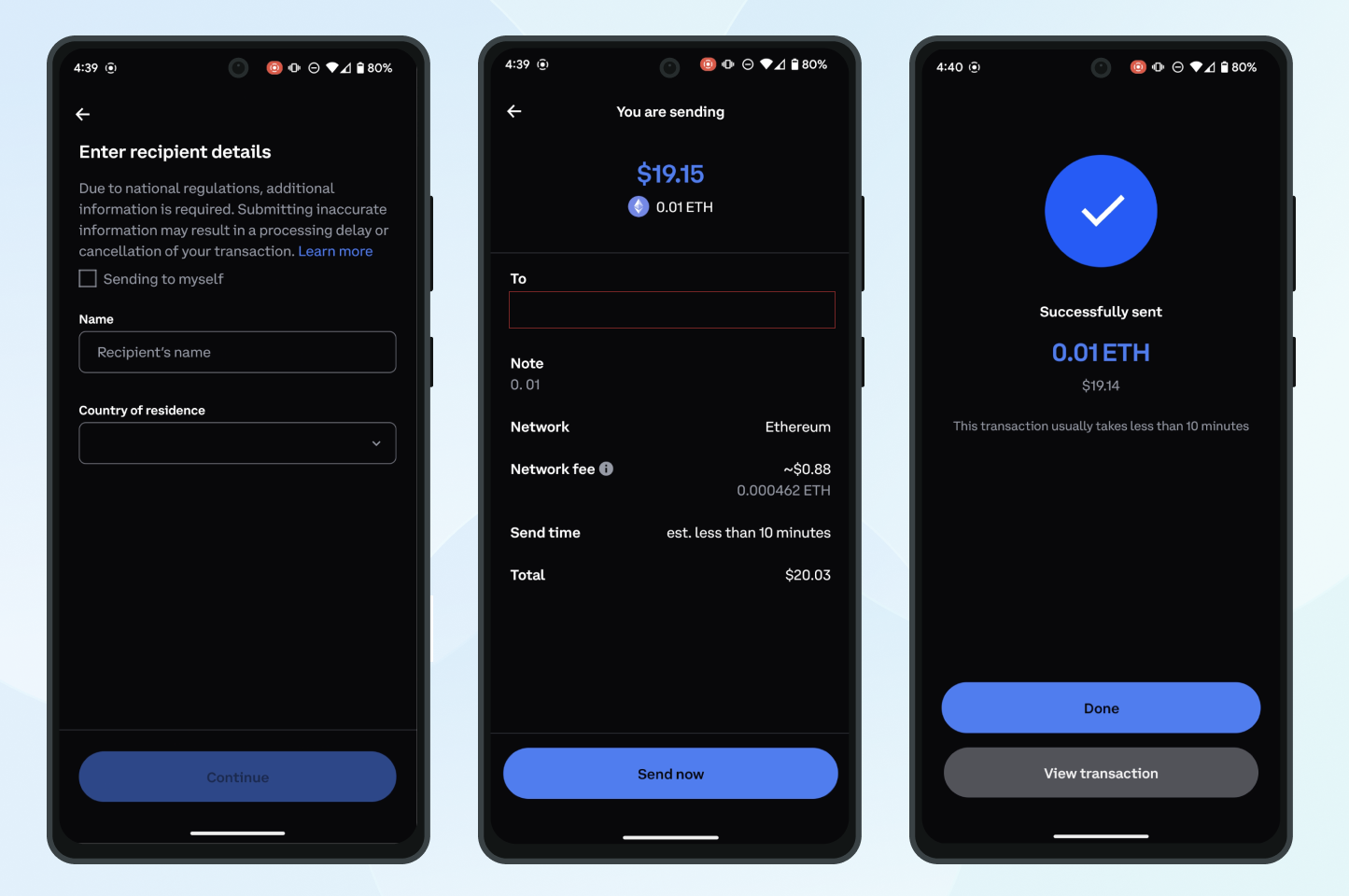 Note:
Withdrawal usually takes more than 10 minutes. Please contact Coinbase customer support if you fail to receive the transferred tokens after 30 minutes.
End
As we conclude our guide on withdrawing assets from Coinbase to imToken, we strongly urge you to consider the benefits of decentralized asset management. The transparent and non-custodial nature of imToken empowers you to be the sole custodian of your digital assets, promoting financial sovereignty and mitigating centralized risks.
Embrace the future of finance with imToken and safeguard your assets in a decentralized and secure manner. For best security on managing large amounts of crypto, consider our hardware wallet, imKey.
Risk Warning: The content of this article does not constitute any form of investment advice or recommendation. imToken does not make any guarantees and promises for the third-party services and products mentioned in this article, nor assume any responsibility. Digital asset investment has risks. You should carefully evaluate these investment risks and consult with relevant professionals to make your own decisions.