In the article "Understanding the Rewards Structure of Non-Custodial ETH Staking Services," we mentioned that the non-custodial ETH staking earnings are divided into staking rewards and block rewards.
The latest version of imToken (2.12.0 and above) supports claiming staking rewards. You can receive daily earnings by setting up a withdrawal address. Meanwhile, block rewards are accumulated in the validator. A claim function will be available in future versions.
How to Claim Staking Rewards
1. Open the ETH staking management page, click on "Validators," and choose the validator from which you want to claim the staking rewards.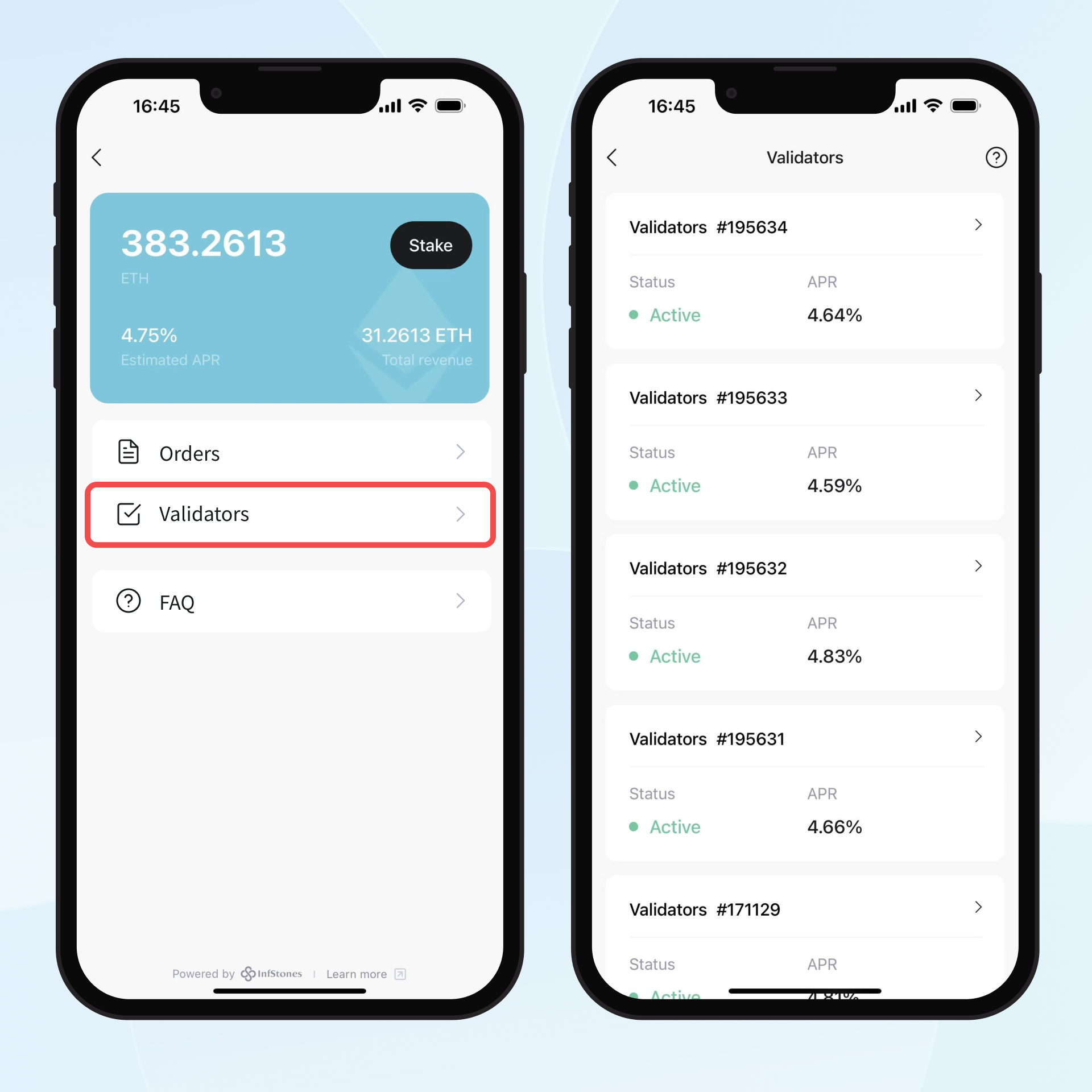 2. Click "Set up withdrawal address" on the validator management page and choose a wallet address. After setting the withdrawal address successfully, the Ethereum network will automatically and regularly (every few days) send your staking rewards to the address.
Please note: You cannot change your withdrawal address once set! Therefore, ensure it's under your full control.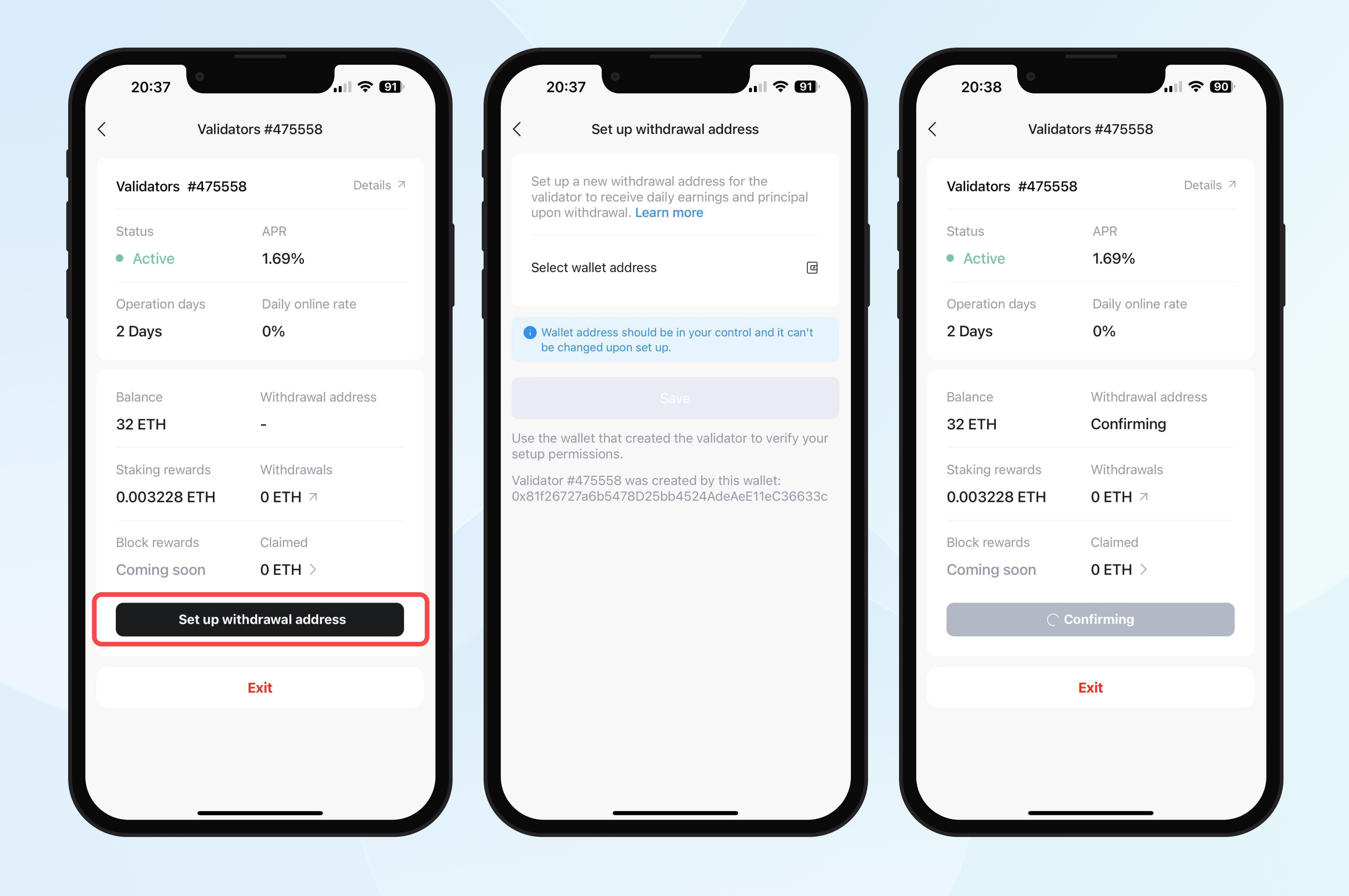 How to Claim Block Rewards
We're in the process of creating a block reward claiming function that will be available in future versions. In the meantime, validators will continue accumulating block rewards. Stay tuned for updates!