The latest version of imToken supports exiting the validator and retrieving the staked ETH principal. The specific operations are as follows:
1. Open the ETH staking management page, click on "Validators," and choose the validator from which you want to retrieve the principal.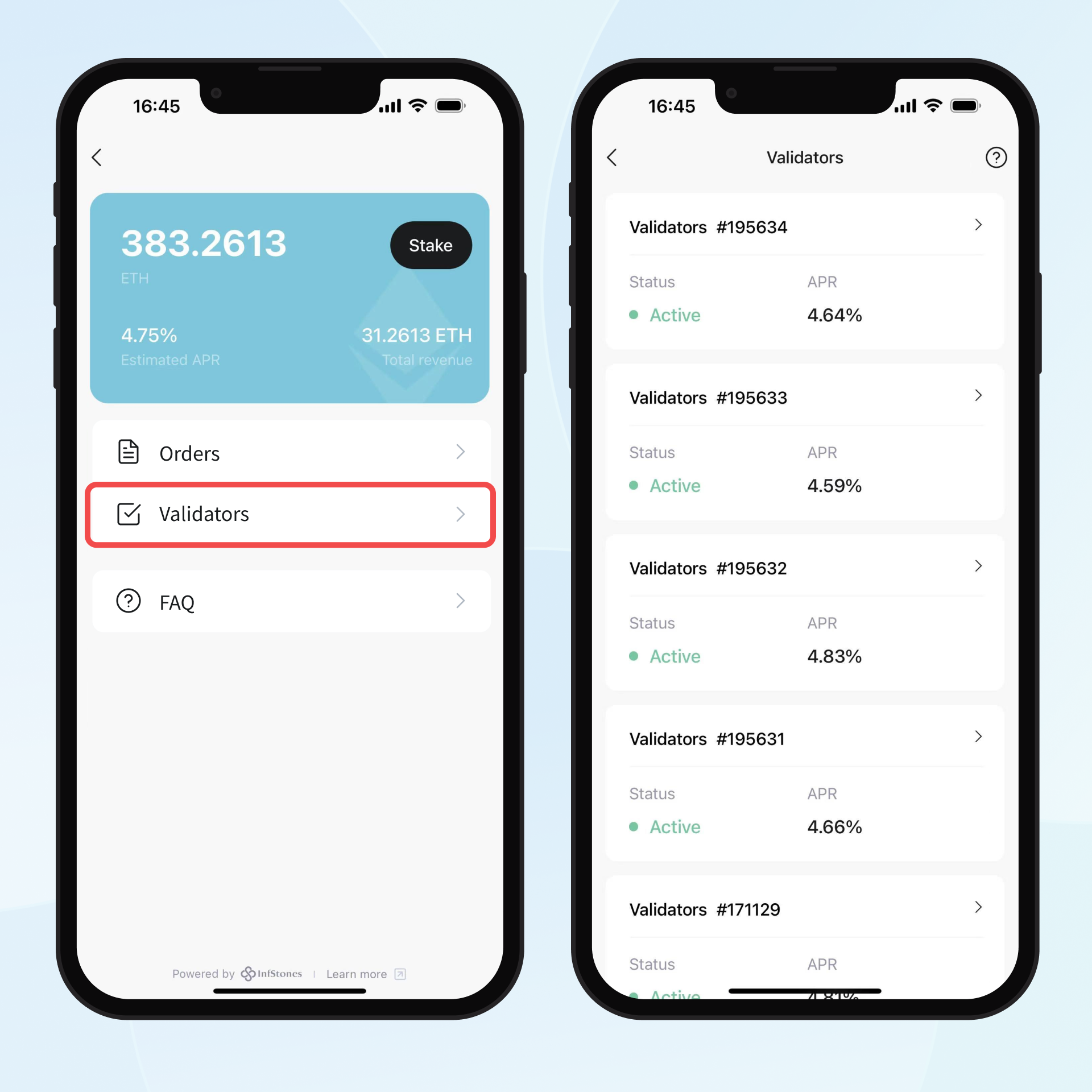 2. Click "Exit" on the Validator Management page, carefully review the exit application information and sign it. After confirming, your principal and rewardsrewards will be transferred to your withdrawal address.
Please note:
To ensure the stability of the Ethereum network, there is a daily limit on the number of validators that can exit. Therefore, after initiating the validator exit request, please be patient and wait for the Ethereum network to process it. Once the validator status changes to "Exited," your funds will be distributed to your withdrawal address.
If you participated in non-custodial ETH staking using imToken versions before 2.12.2, you should set the withdrawal address for the validator before exiting (

click

here to view the setup tutorial).