How to set up Ethereum transaction fees
When you send Ethereum, transfer tokens, interact with smart contracts and so on you need to pay ETH as the transaction fees. So how to set up it? There are two ways:
1. Basic method
In Ethereum, the higher the transaction fees you give, the faster the transaction will be packaged. imToken provides a slider function which can quickly adjust the transaction fees.
Click "Gas Fee" at the "Transfer" page, and adjust the transaction fees by moving the slider.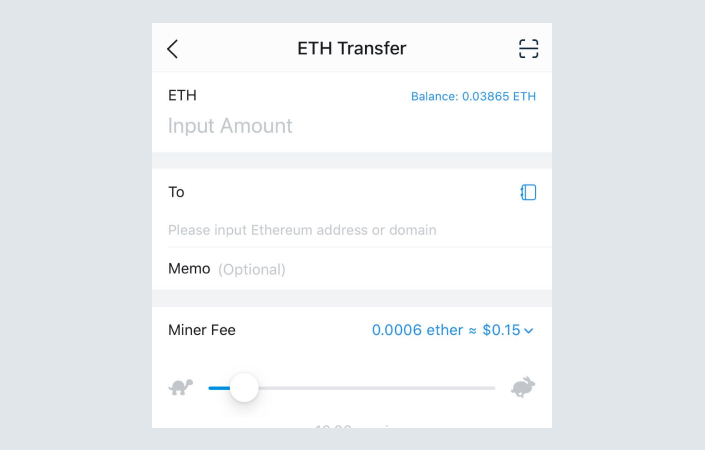 2. Advanced method
Click the "Gas Fee" button at the "Transfer" page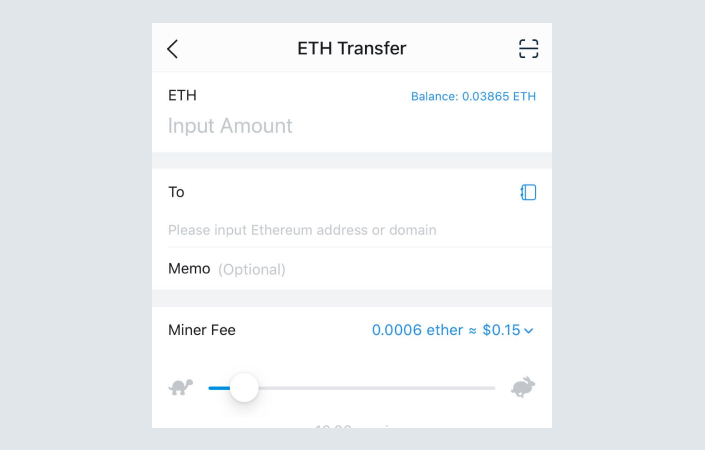 Click the "Advance" button, then input the Gas Price and Gas Limit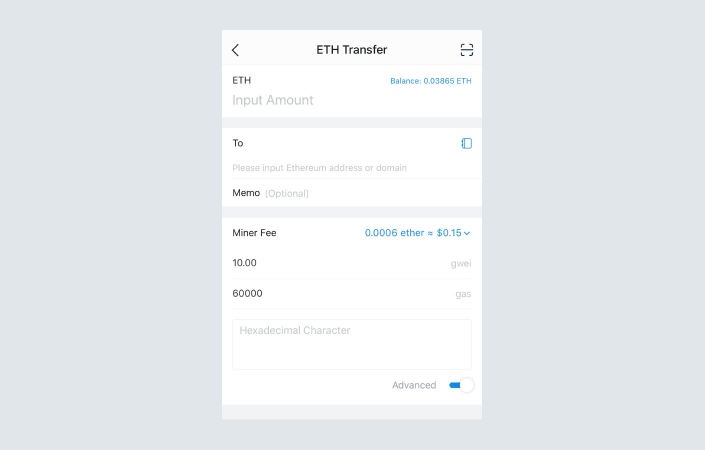 PS: gas fee = gas price * gas, users can log in https://ethgasstation.info to see the most suitable setting of the gas price and gas.
How to set up Bitcoin transaction fees
When performing a transfer operation in the Bitcoin network, Bitcoin is required as a miner fee, but Bitcoin's miner fee is not the same as Ethereum's .Bitcoin miner fee = bit * sat
Through basic mode, click "Gas Fee" at the "Transfer" page, and adjust the transaction fees by moving the slider.

And through advanced mode, you can input the sat/b. At the same time, you can also enter OP_RETURN if necessary