How to receive a token 
After Tap wallet address you can see your wallet address which is the string of characters that begins with "0x" You can also see a QR code corresponding to the address.
You can directly send the address or QR code to the transfer party if you want use it to receive assets. The address and QR code are public information on the blockchain and can be sent to others without worrying about security issues.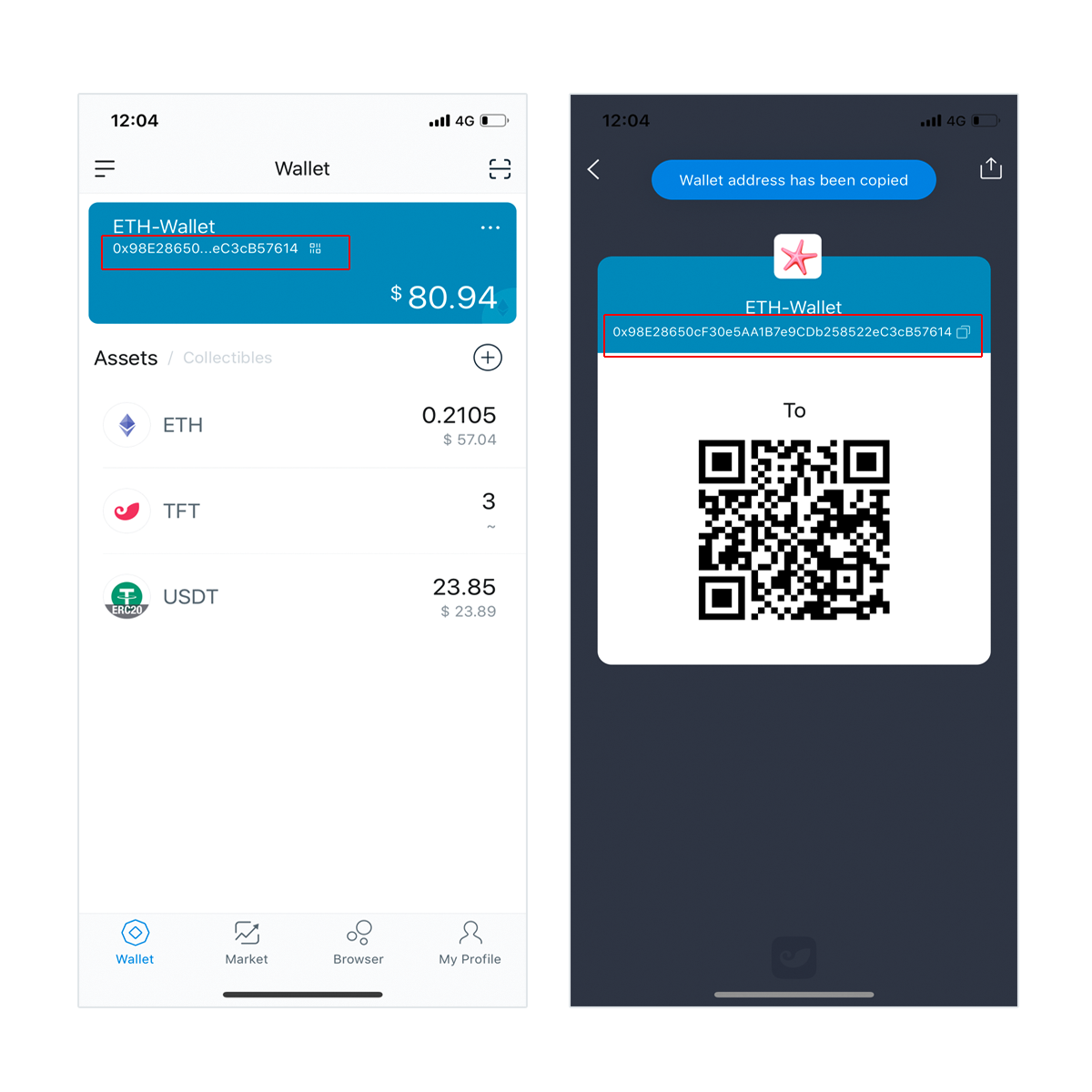 How to transfer a token
On the assets page, slide the crypto token you want to transfer will enter transfer page.
Input the amount to be transferred and fill in the memo(optional). Next, enter the recipient's wallet address in the corresponding area. Finally, adjust the miner fee.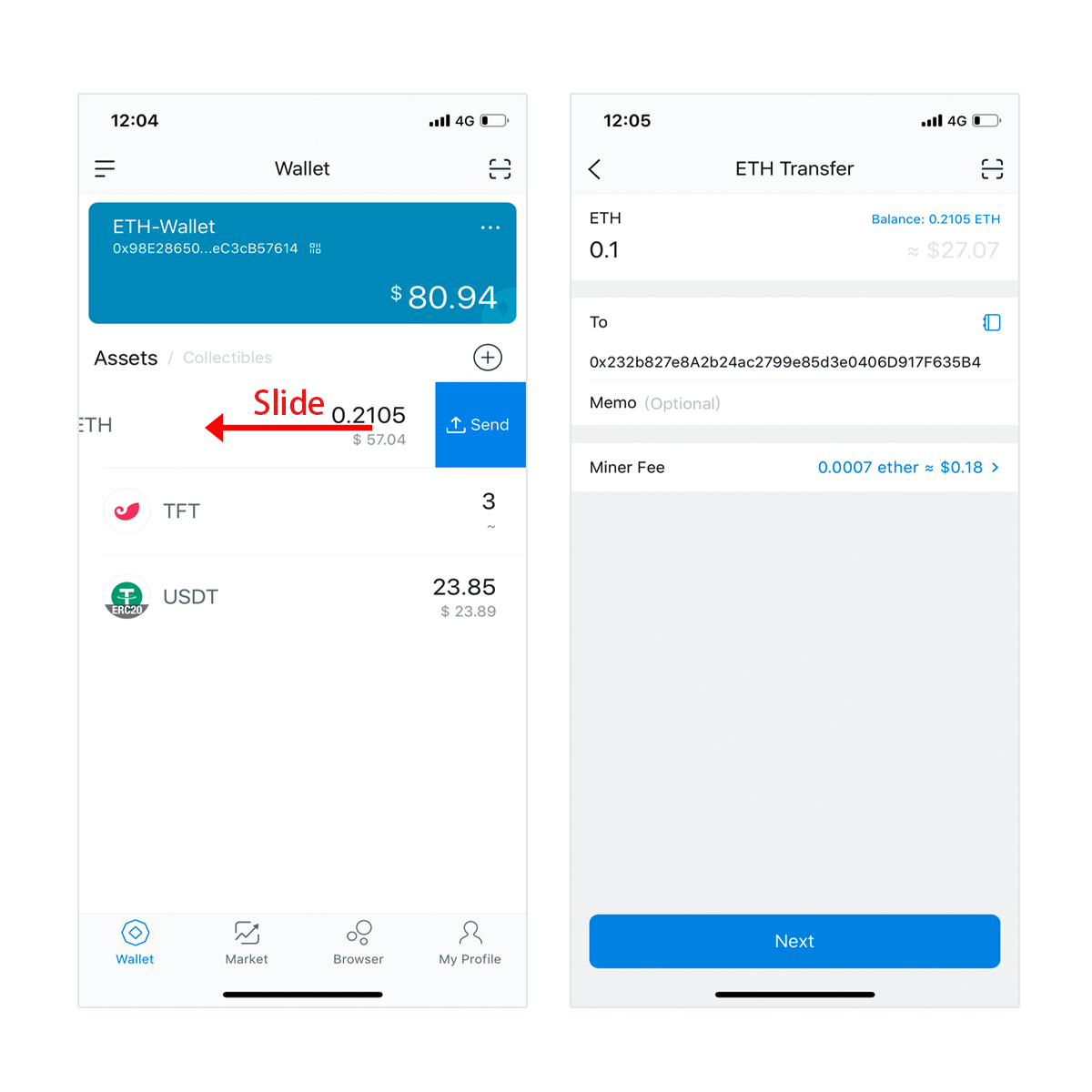 Note: 
1.Iin Ethereum, no matter what kind of token you want to transfer, ETH is required as the miner fee. Please ensure that you have at least 0.01 ETH in the your wallet.
2.Transfer speed depends on the level of the miner fee.