What is WalletConnect?
WalletConnect is an open protocol for connecting DApps to Wallets. When you approve the connection request initiated by the DApp via WalletConnect, the DApp will send a request to your imToken wallet when initiating a transaction. After you manually approve it in your wallet, the transaction can be sent on-chain.
How to use WalletConnect in imToken?
PC
Here is an example of using WalletConnect in imToken to connect and interact with Tokenlon:
How to establish a connection
1. Open Tokenlon on the desktop, and click the "Connect Wallet" button in the upper right corner.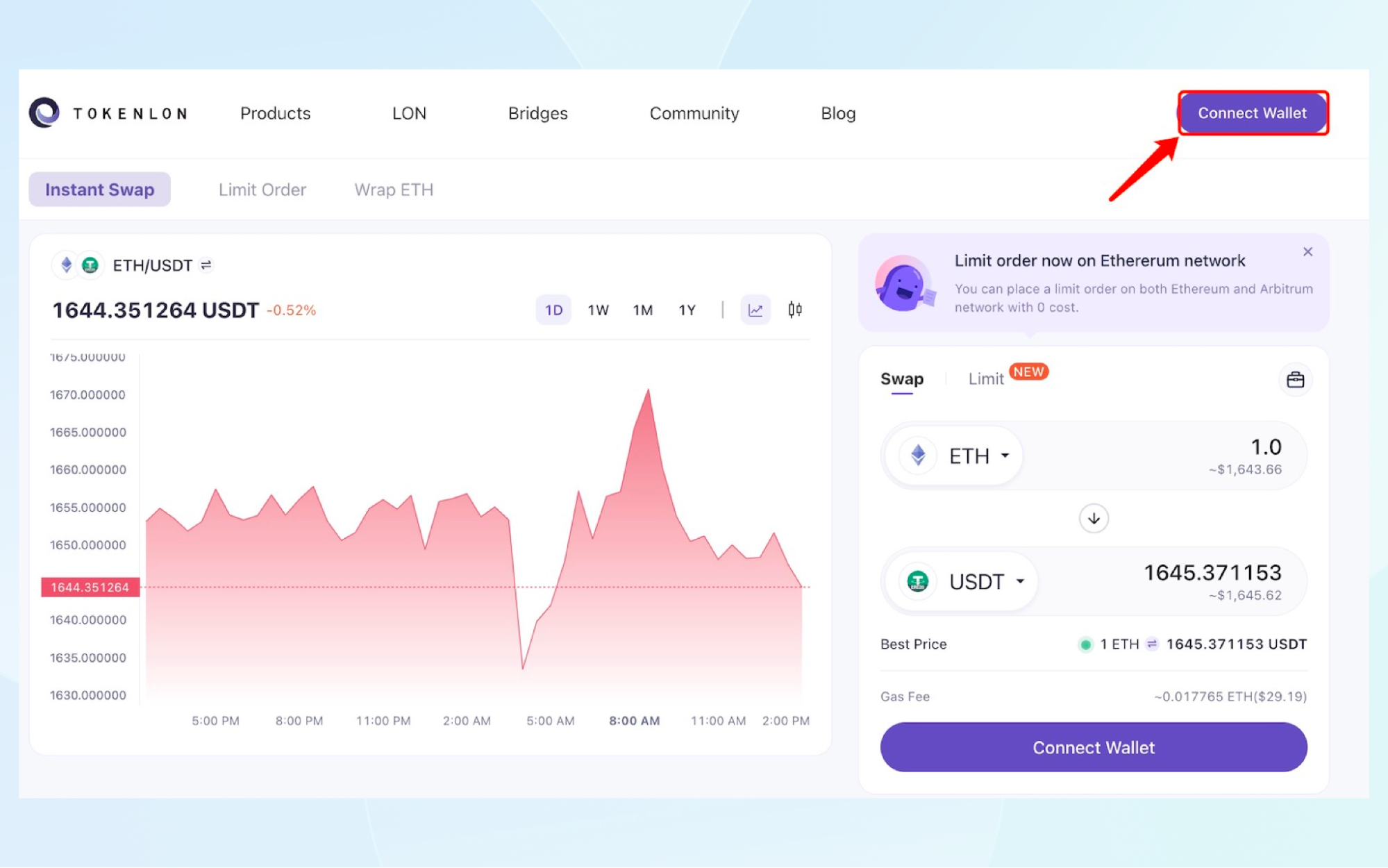 2. Select "WalletConnect" from the list of options.
Note: If you do not see the "WalletConnect" option, it indicates that the DApp does not support the WalletConnect protocol.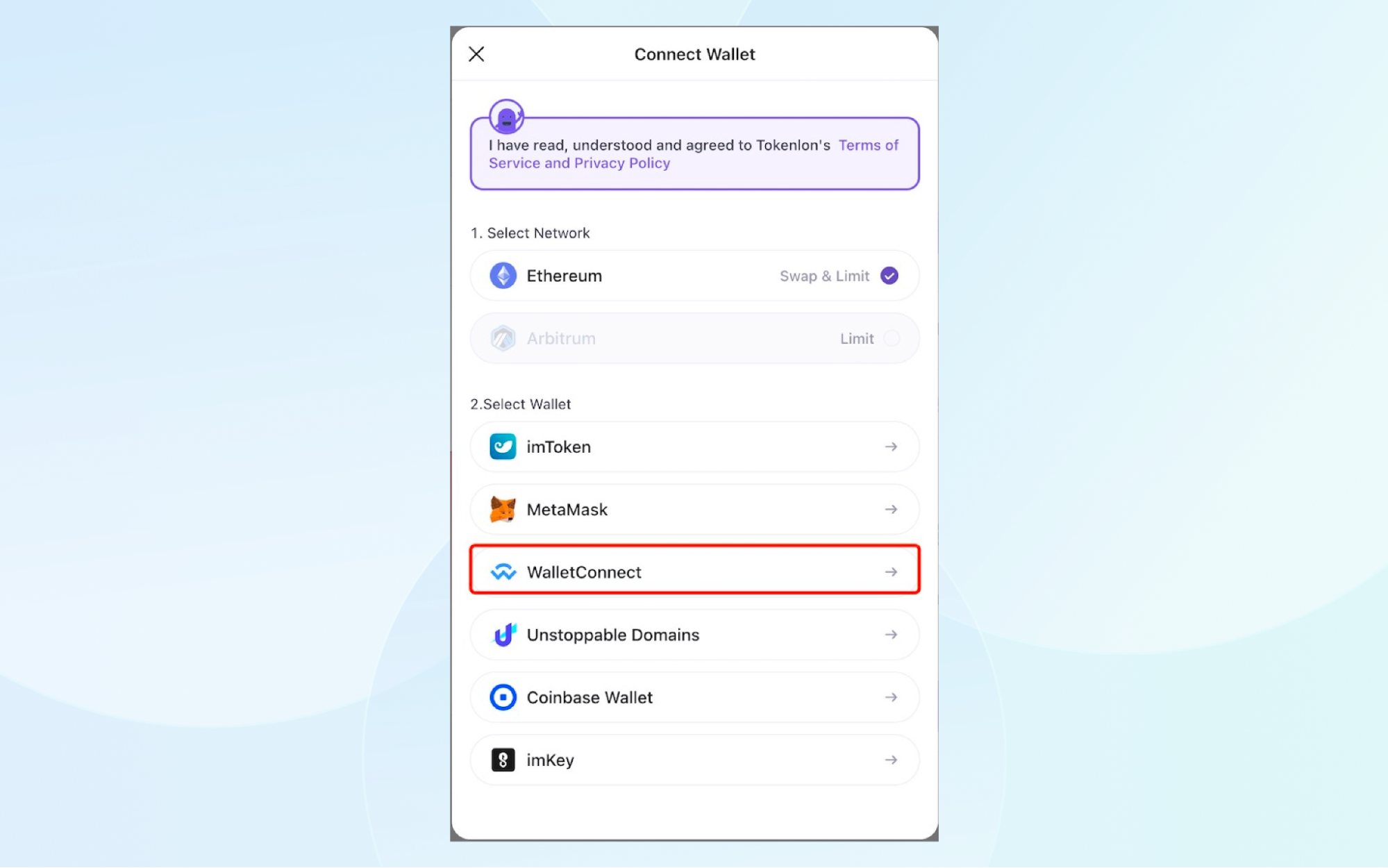 3. Open imToken, tap the scan icon in the upper right corner, and scan the QR code displayed on the desktop. A message will appear on imToken asking for authorization.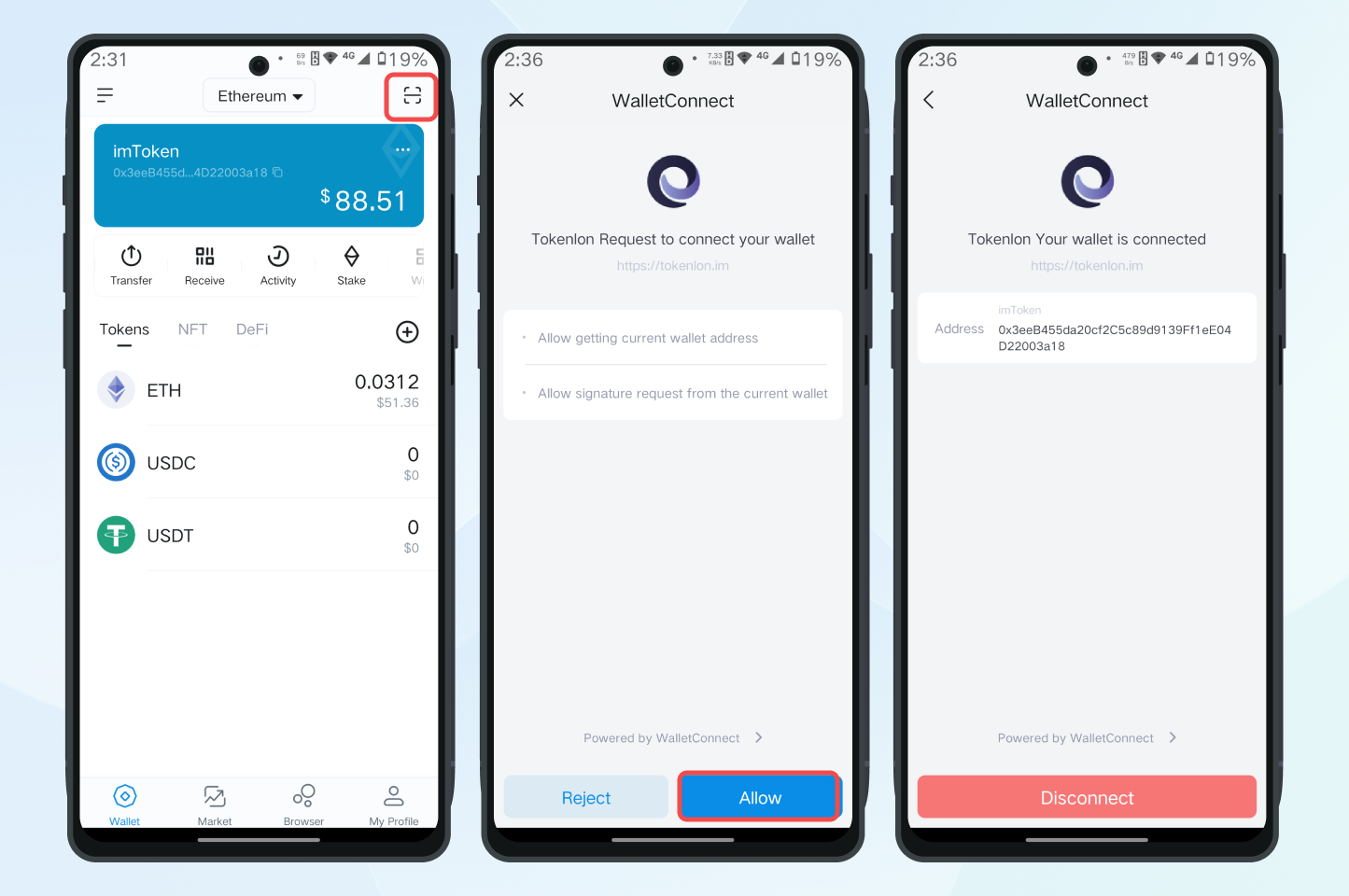 Interaction
After successfully connecting to Tokenlon, imToken will pop up relevant confirmation prompts whenever Tokenlon initiates operations such as transfers and authorizations. Here we will use the example of exchanging ETH for USDT.
1. Enter the amount of ETH to be used for purchasing USDT, and click "Review order".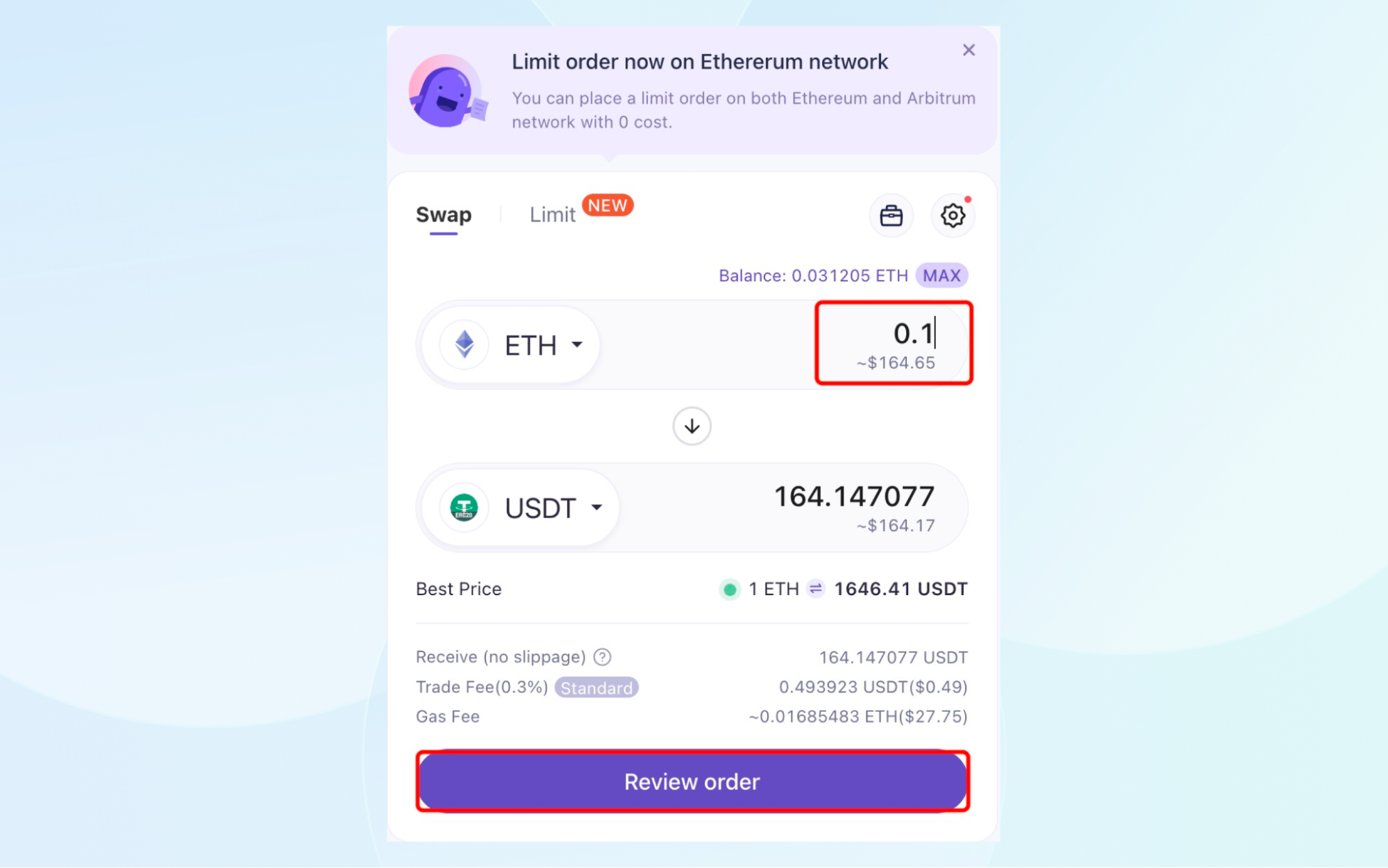 2. Check the information, and click "Confirm" after confirming it is correct.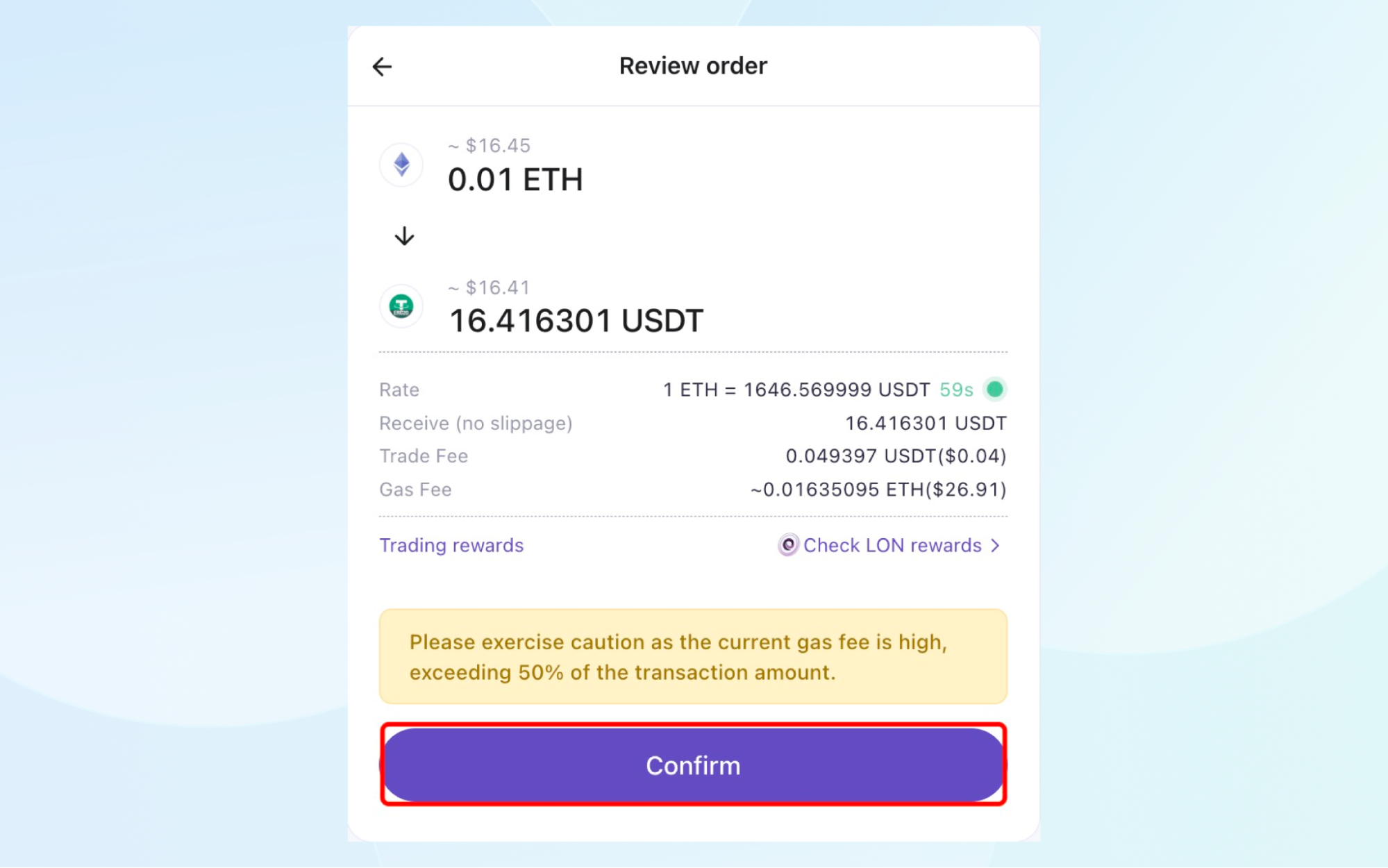 3. Click "Confirm" to send the transaction to the Ethereum network.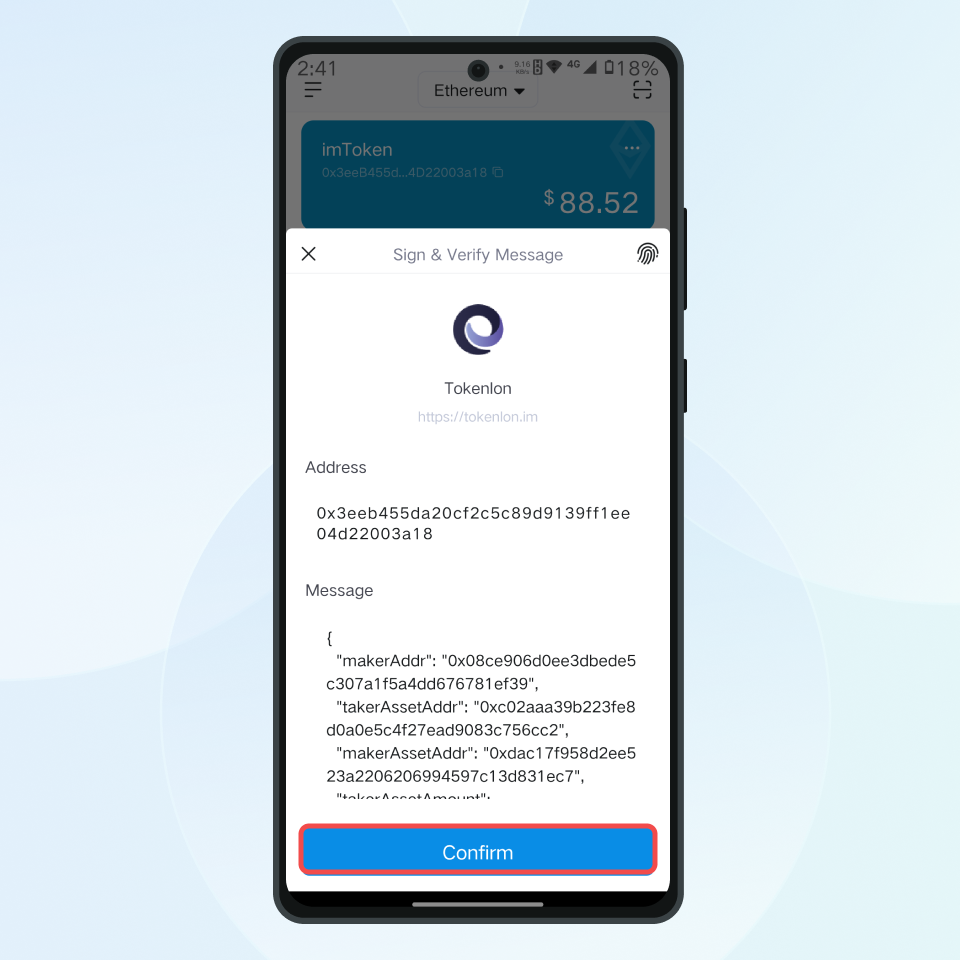 How to disconnect imToken from DApp
If you want to disconnect imToken from the DApp, click the WalletConnect icon in the lower right corner of the wallet, and then click "Disconnect".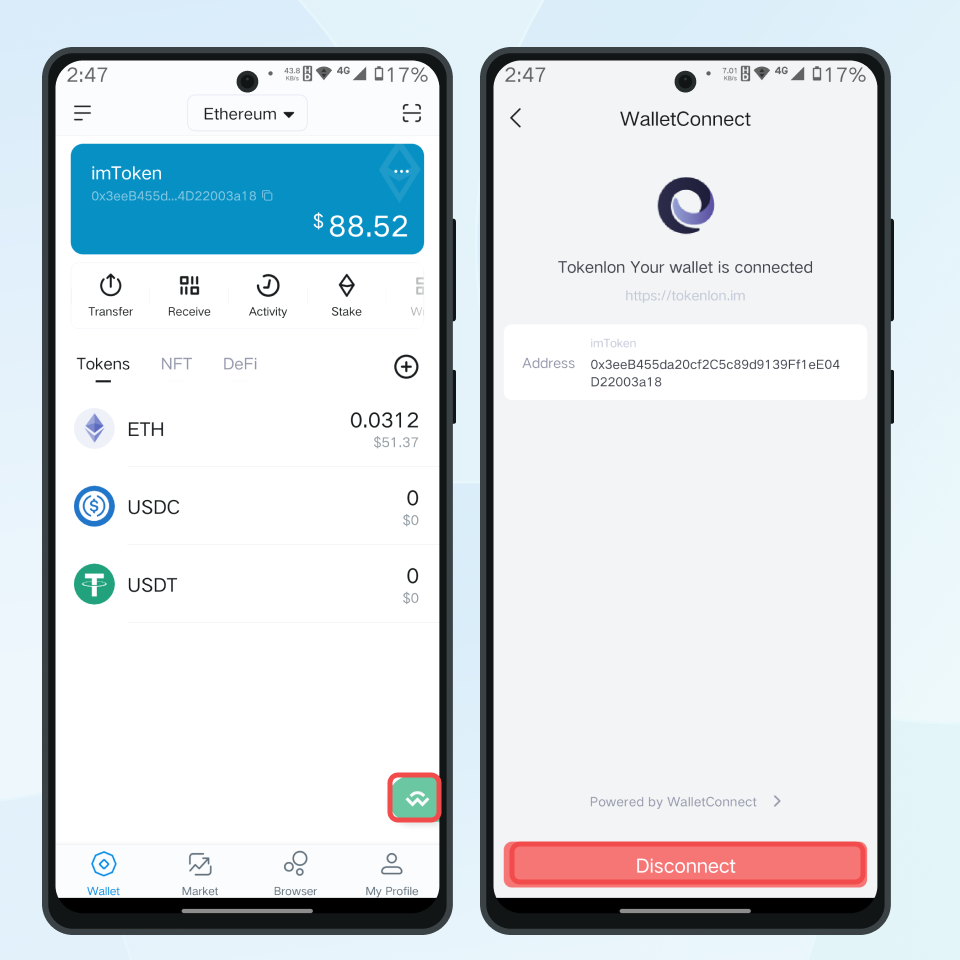 Mobile
Here is an example of using WalletConnect to connect to dYdX in imToken:
1. Enter the URL of dYdX on imToken's browser page and open it. Click "Connect Wallet" - "WalletConnect".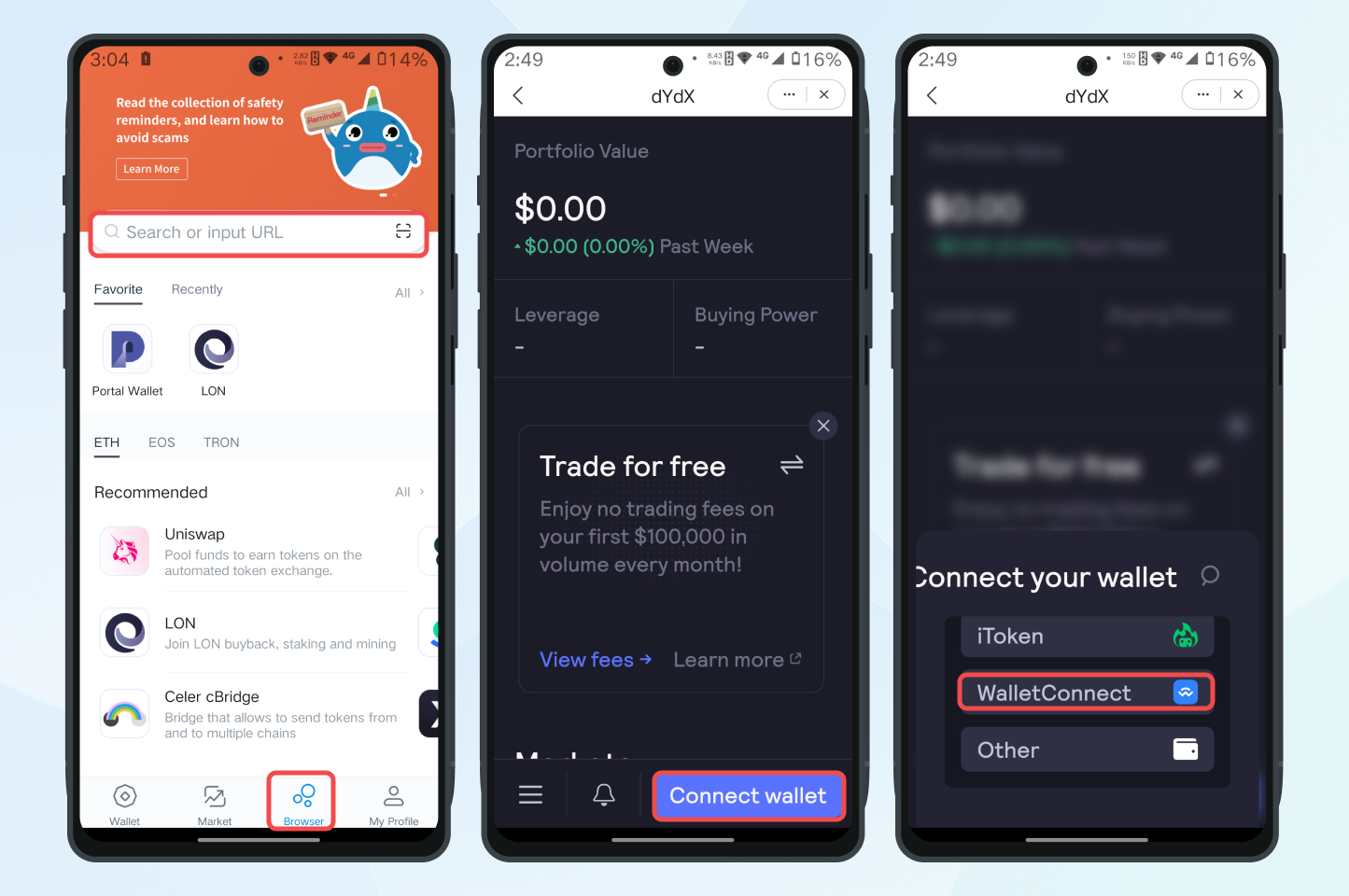 2. Click the "Connect" button and allow the DApp to establish a connection with imToken.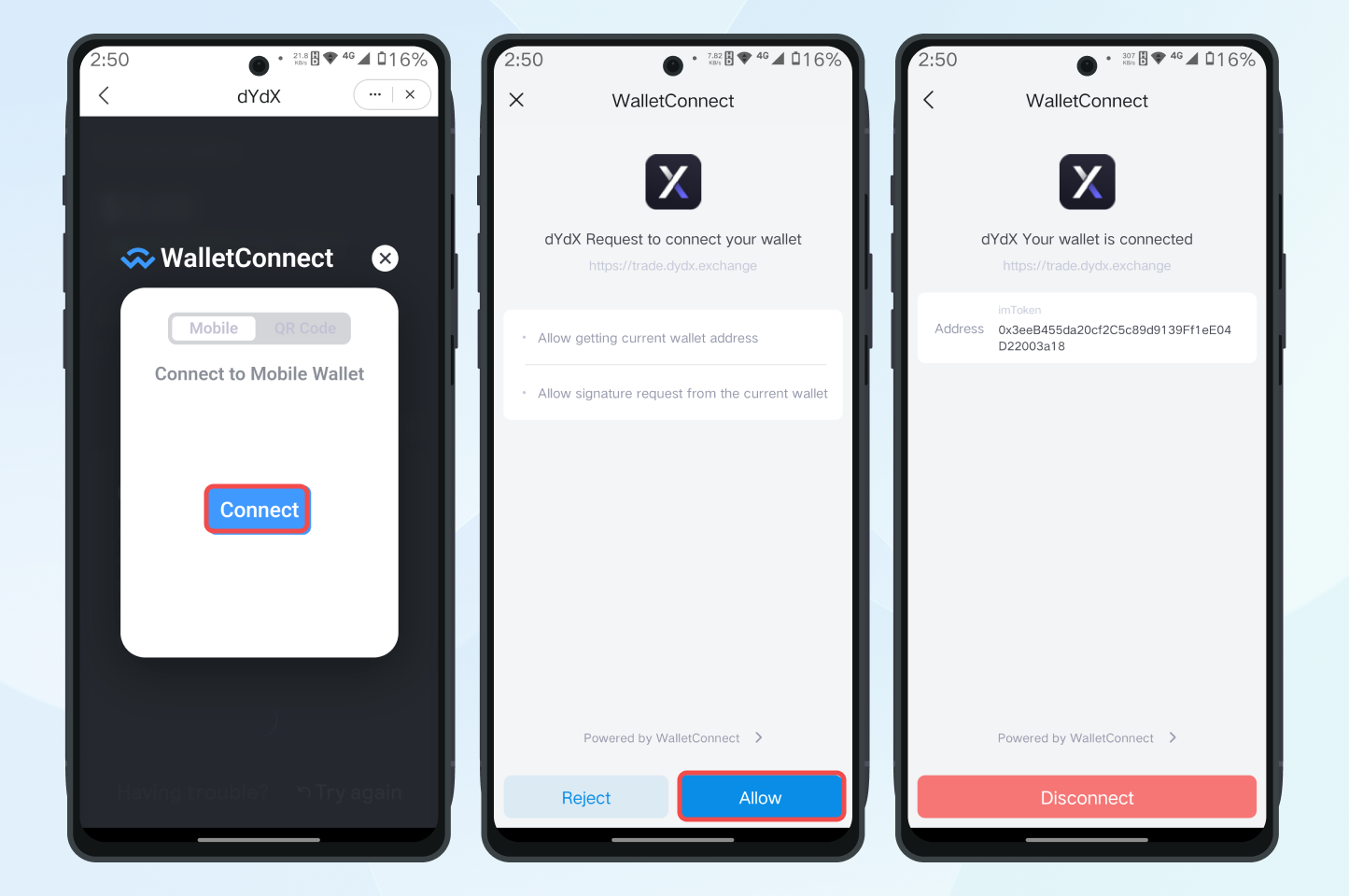 The way to interact with and disconnect from the DApp on mobile is similar to that on computers.
End
For best security on large amounts of crypto, consider our hardware wallet, imKey. imKey also allows users to use WalletConnect to connect and interact with DApps.
Risk Warning: The content of this article does not constitute any form of investment advice or recommendation. imToken does not make any guarantees and promises for the third-party services and products mentioned in this article, nor assume any responsibility. Digital asset investment has risks. You should carefully evaluate these investment risks and consult with relevant professionals to make your own decisions.