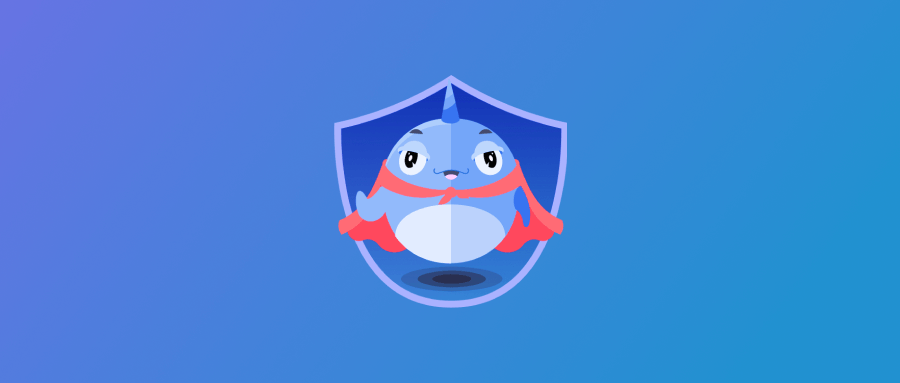 The blockchain industry is no stranger to security attacks where newcomers' assets are stolen or scammed without sufficient security knowledge and awareness against scams.
This article will help you improve your asset security from the download and backup of imToken, transfer, and visiting DApps.
Download imToken Safely
Scammers can be often seen on social media platforms including Telegram and WhatsApp. With fake work certificates, they impersonate imToken officials and send users a scam QR code or link, cheating users to download a fake wallet App.
They even try to lure users to visit a fake official website by buying search terms and Ad spaces on search engines such as Google and Baidu. So the result may include scam sites when you search imToken online.
Thus, please go to the imToken official website: https://token.im/ to download the wallet App. Click here to know how to download imToken safely.
Note: please contact us via support@token.im for help if you have any problem when downloading imToken.
Besides, scammers can always come up with new methods to carry out a fraud. Therefore, it is necessary for us to know common frauds so that we can spot them.
Here are some common fake App scams summarized by imToken
Text Message Scams
Users are tricked to download a fake App through a link in a text message claiming shutting down the App, retiring users, or changing services.
Fraud Posters
Users are tricked to download a fake App through a QR code in a fraud poster offering cryptocurrency candies or reduced gas fee.
Phishing Websites
Scammers will trick users to download a fake App through a phishing website by buying search terms and Ad spaces on a search engine.
Backup Your Wallet
One of the features of imToken, a decentralized wallet, is that users are the sole holders of private key and mnemonic, having full control over their assets. This also means that they will lose control of their assets after losing mnemonic. So please backup your wallet and keep it safe.
Here are the steps to backup your wallet safely:
Back it up immediately through physical tools such as a pen and a piece of paper or an

imKey Secret Box

Ensure the backed-up mnemonic is correct through

cross-check.

Save the backed-up mnemonic/private key in a safe place such as s strongbox.
Note:
Don't share your private key or mnemonic with others

Don't enter your private key or mnemonic on a website with unchecked security.

Your mnemonic should not be saved through cloud drives or emails, nor should it be transferred through online messengers such as Telegram and WhatsApp.
Related Articles:
Be Careful While Transferring Money
Transferring through blockchain is different from that through banks. Transactions on-chain are irreversible, meaning they cannot be changed or withdrawn once they are finished. Given that, you should double confirm whether the receiver's address is correct or not to avoid asset loss caused by transferring to a wrong address.
Apart from that, you should be careful during transferring through a QR code or link provided by others since scammers will lure users to share their transfer authorization through those two ways. This is how users' assets can be stolen with their transfer authorization given away.
So please be aware of that kind of scam. Click here to know more about how the scam works.
Watch Out Scam DApps
Offering extremely high yields, scammers usually trick users to visit third-party websites through the DApp browser in imToken. This is how they carry out scams. On the other hand, some users mistakenly think that DApps available in imToken are endorsed partners of the wallet.
Please note that you can visit any DApps through the browser, which is the same as visiting any websites through browsers such as Google. Thus, in imToken, the access of a DApp doesn't represent its partnership with or endorsement by the wallet.
So how to tell whether a DApp is a scam or not when we visit it? Here are some common features of a scam DApp summarized by imToken:
Offering extremely high yields

Showing traits of a typical pyramid scheme

Featuring a poorly designed website and UI

Claiming itself as "decentralized, safe, and transparent"

Claiming fake partnerships with renowned companies in the industry
If you can't tell whether it is a scam or not, please contact us through "Support and Feedback" in the App.
Apart from that, to help users guard against scam DApps, a risk warning will show up for highly risky DApps detected by imToken or they will be directly banned.
However, please note that a DApp without a risk warning doesn't mean it is safe. So, stay alert, stay safe.
Related Articles:
About imToken
At imToken, we are committed to equipping our users with security knowledge and providing security solutions to safeguard their assets, thus creating a safe and sound crypto ecosystem.
imToken is a digital asset management tool with personal touch and accountability. It undergoes rigorous security audits and deploys sophisticated risk control measures to guarantee the safety of user assets. It is now serving more than 10 million blockchain enthusiasts from over 150 countries and regions.
Visit https://token.im/download to download imToken.