Open imToken official website token.im
Check the website security certificate

1. Go to our official website https://token.im
2. Make sure there is a security icon such as 🔒 or 🛡 in front of the domain name.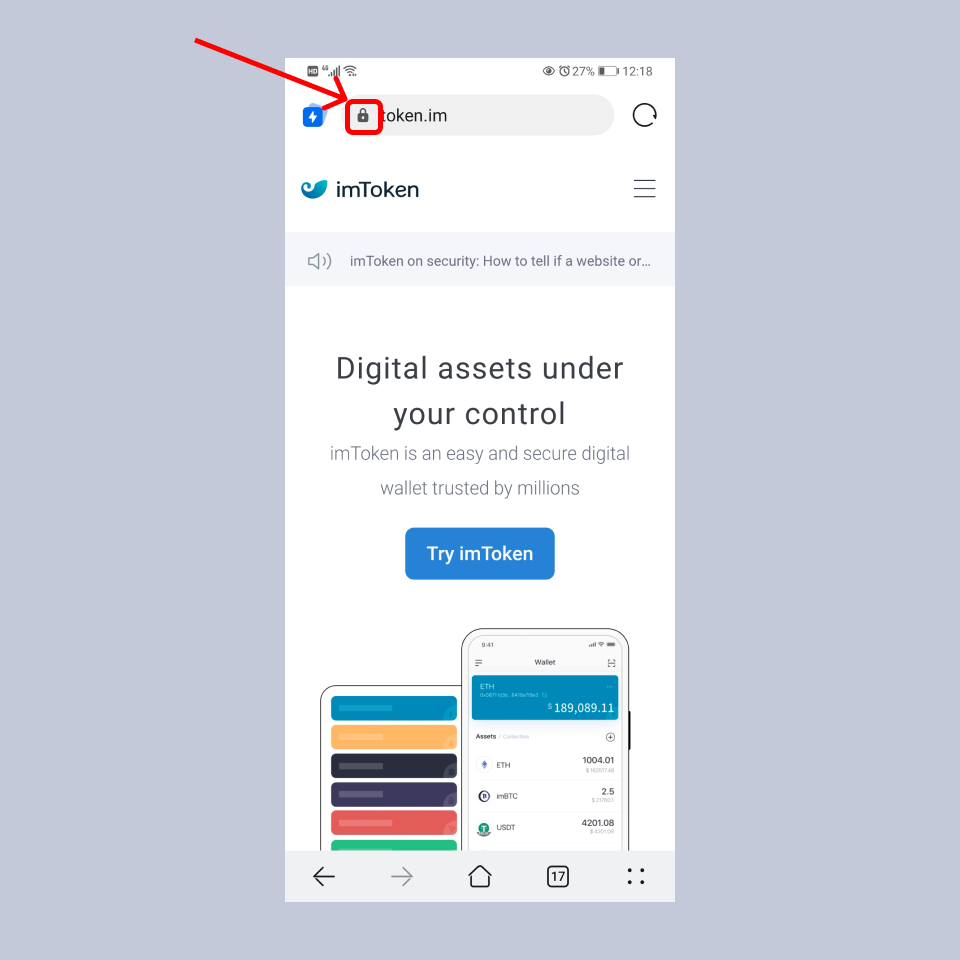 Click the security icon, then click ▼, the website is real and safe if the pop-up shows "Connection is secure". Otherwise, the website is fake and you can contact us via support@token.im. We'll get you the help you need.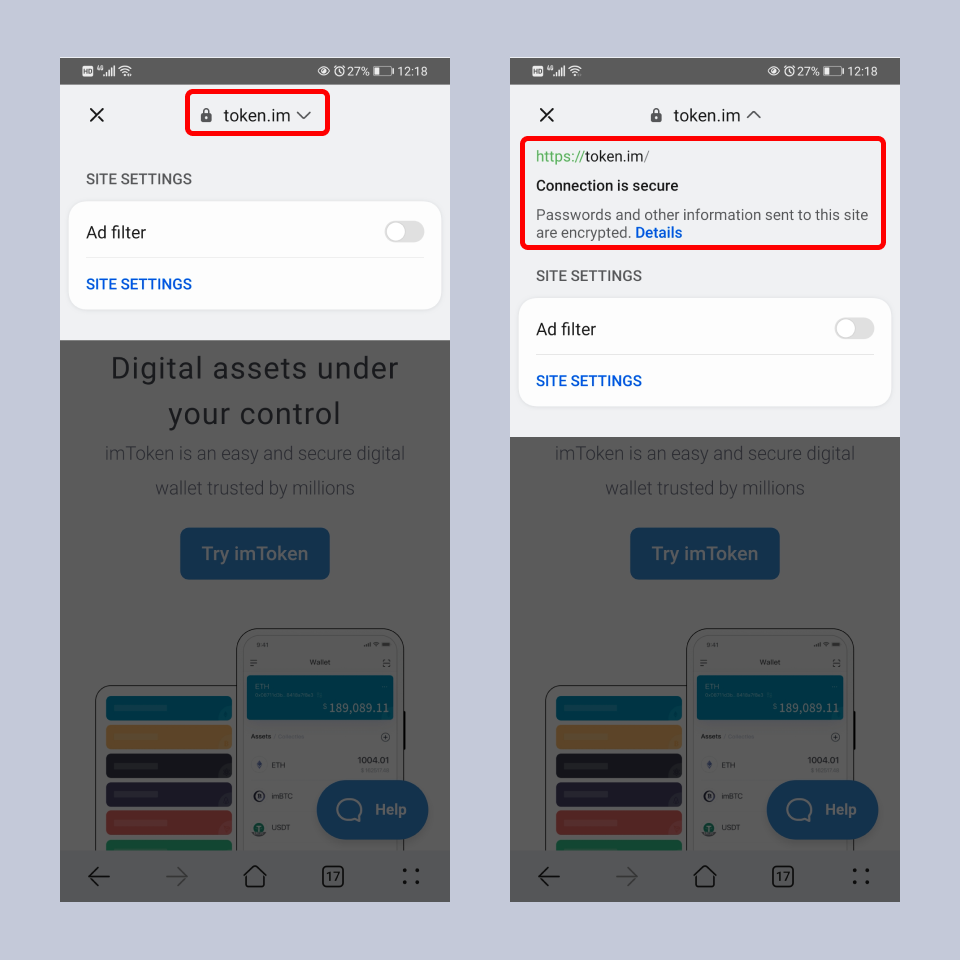 Before downloading imToken, please make sure you have completed the three steps.
Android users
Click "Try imToken", then select Android APK or Google Play to download the App.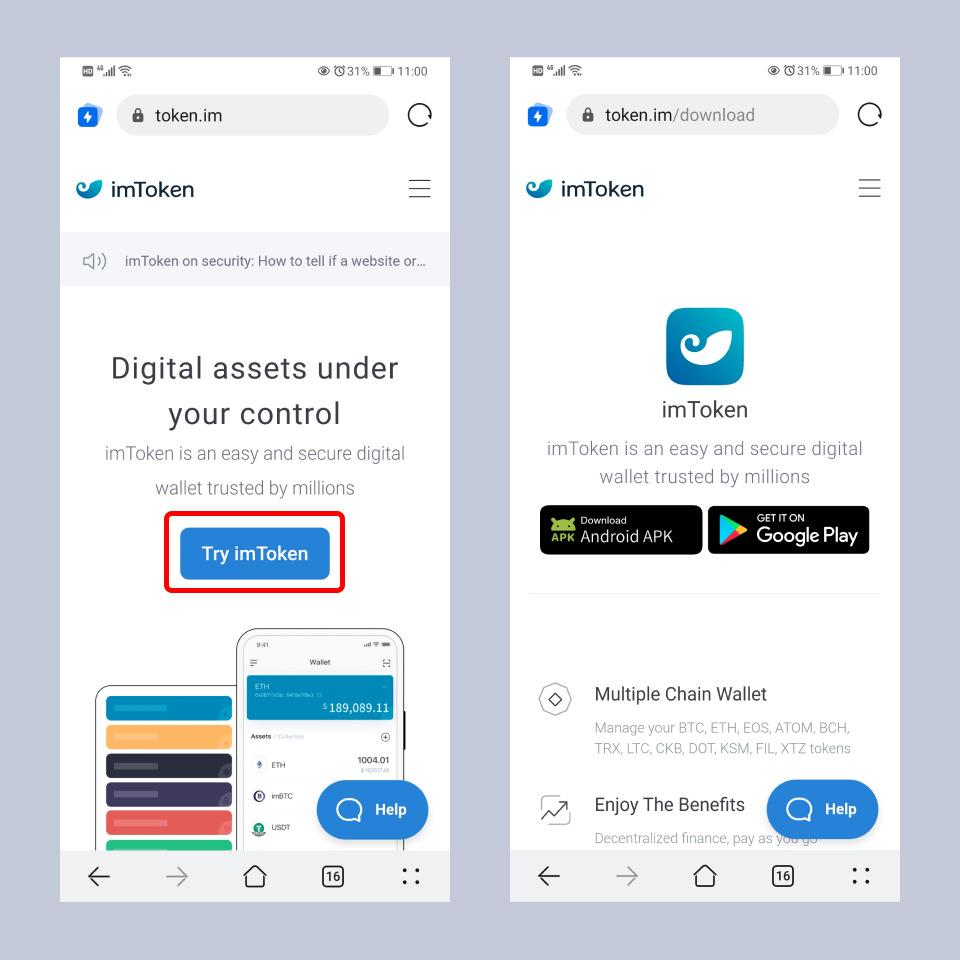 iOS users
Click App Store, then click the download button.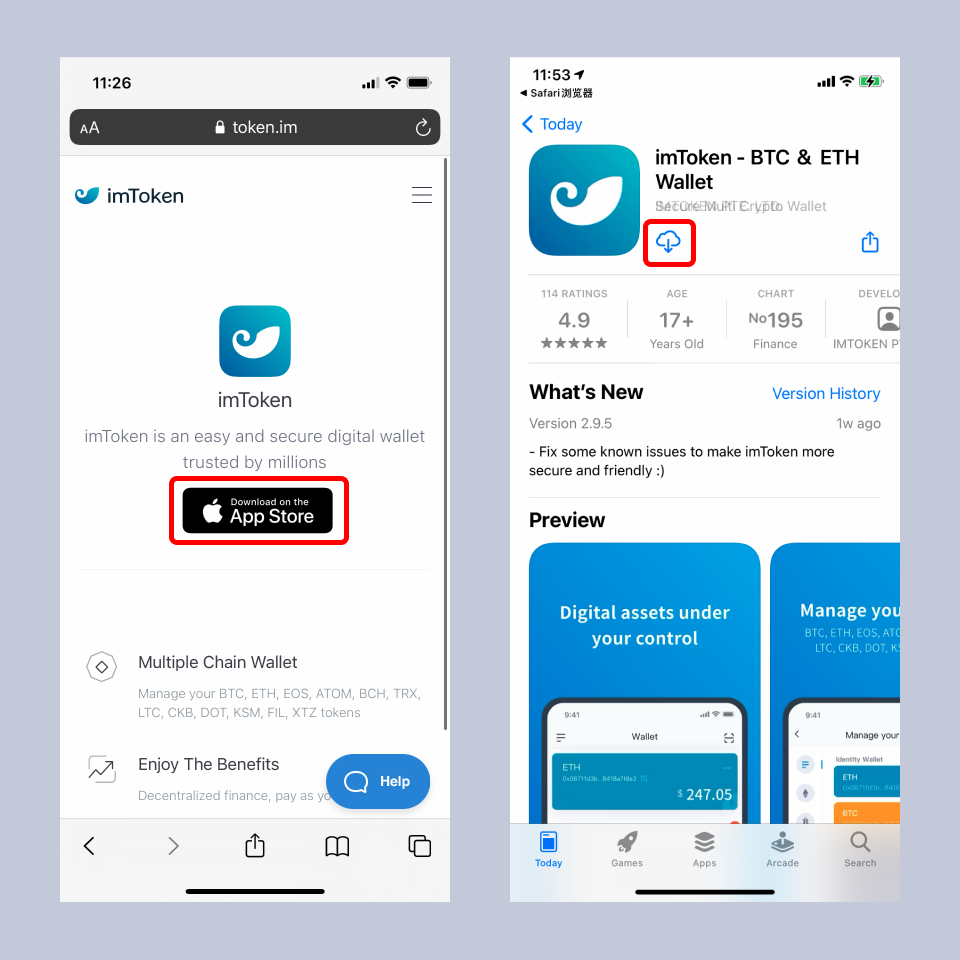 Warning: When you download imToken from the Apple App Store, please confirm that the developer of imToken is IMTOKEN PTE.LTD.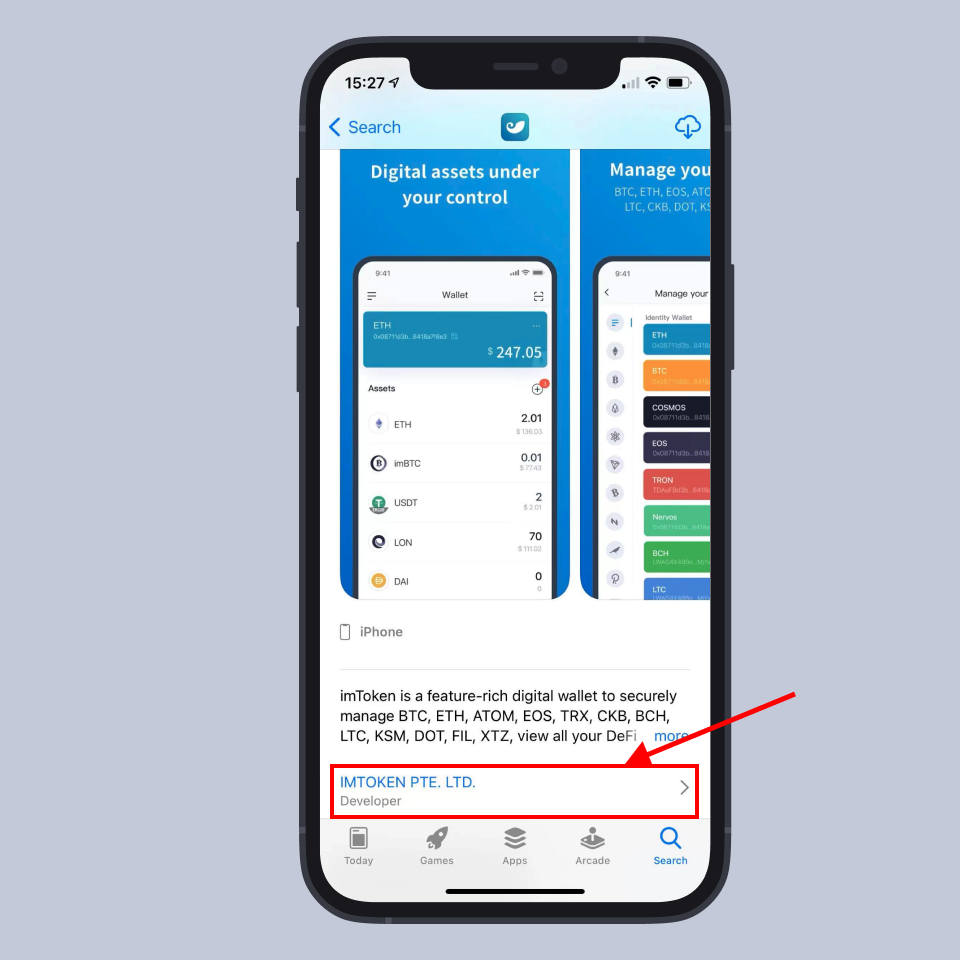 The following are all fake Apps in the App Store.
imToken.pro

imToken-Clock

imtoken-reminder

imToken-Pro

imToken-ket
Please note that when downloading imTokens from our official website, you need to make sure that the domain name of the website is https://token.im/. Any channel other than this will most likely result in you downloading a fake App and losing assets.
Scammers have managed to get more clever into tricking you out of your crypto assets. So it's extremely important for you to improve the ability to distinguish between real and fake official websites.