imToken support three types backup, Mnemonic, private key and keystore.
1.Tap "..." button in assets page
2.Select type you want to backup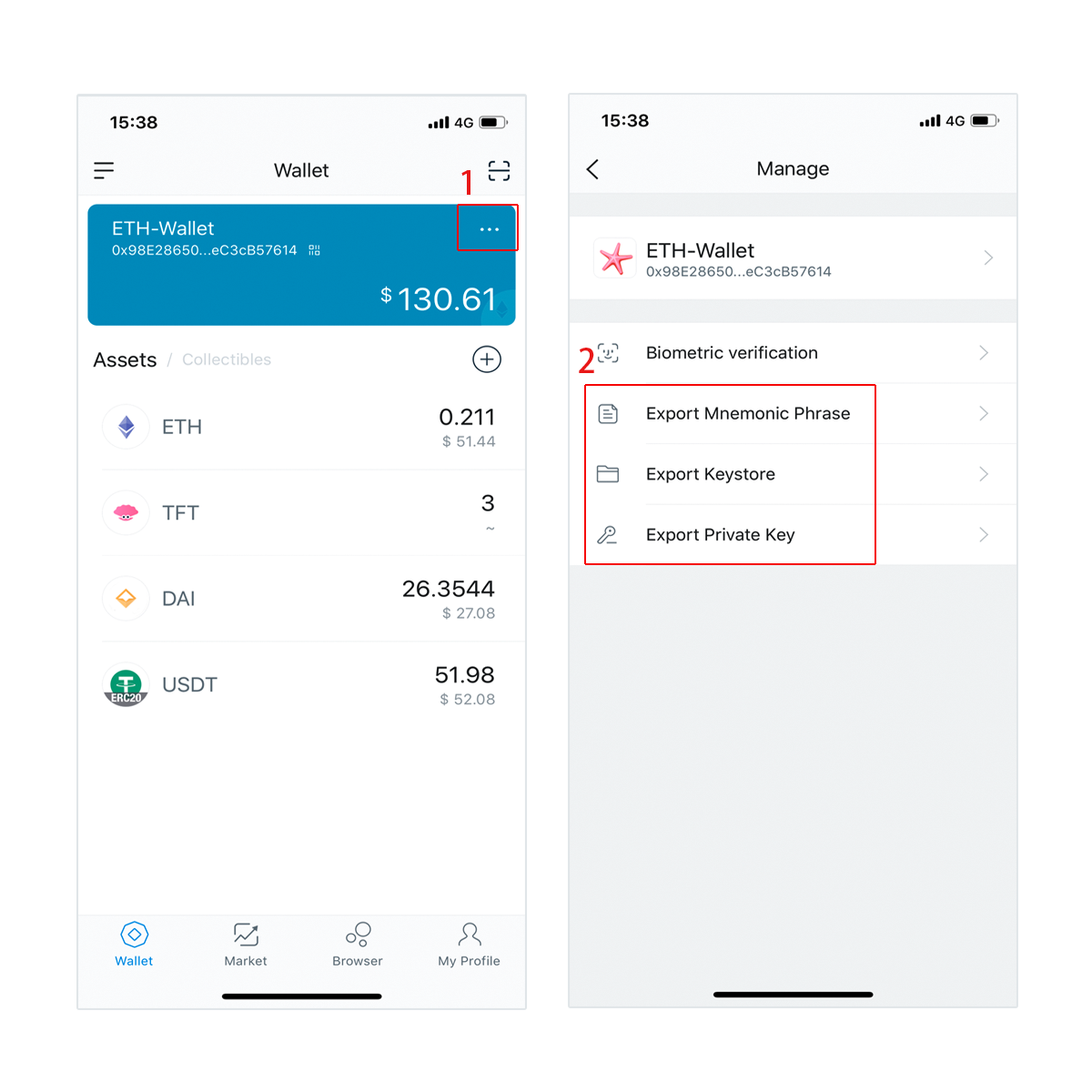 Note: 
1.If you import private key or keystore to recover this wallet, there are no "Export Mnemonic Phrase" option. If the mnemonic lost no way can back it.
2.Because backup Keystore and the private key have their own limitations, we recommend you backup your assets using Mnemonic phrase. Make sure to keep track of your backup safe. There is no way can find it back if you lost it.