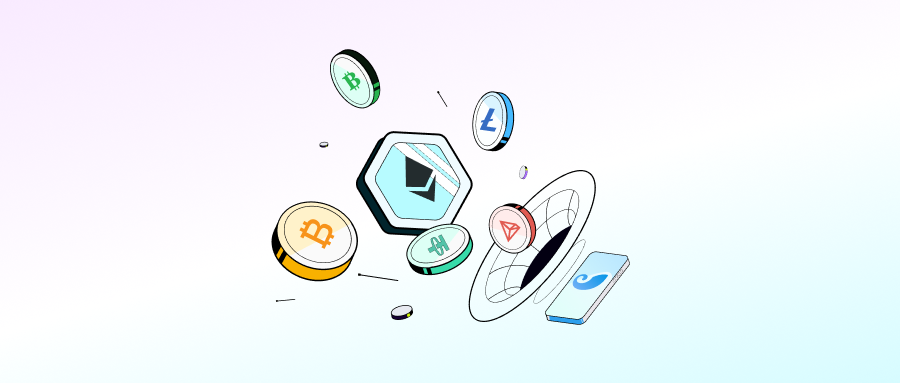 Investors increasingly emphasize asset security, with many opting for decentralized wallets to ensure total control over their assets while meeting their security and privacy needs. However, given the unfamiliarity with decentralized asset management and the complexity of operations, acquiring tokens within wallets remains challenging, impeding users from seamlessly entering Web3.
To address this problem, imToken has undergone optimization to help users easily acquire tokens seamlessly:
Introduction of the "Get Tokens" feature to provide clear instructions on how to obtain tokens.

Integration of three methods for token acquisition, offering users more choices.

Besides, the provision of operational tutorials streamlines the acquisition process.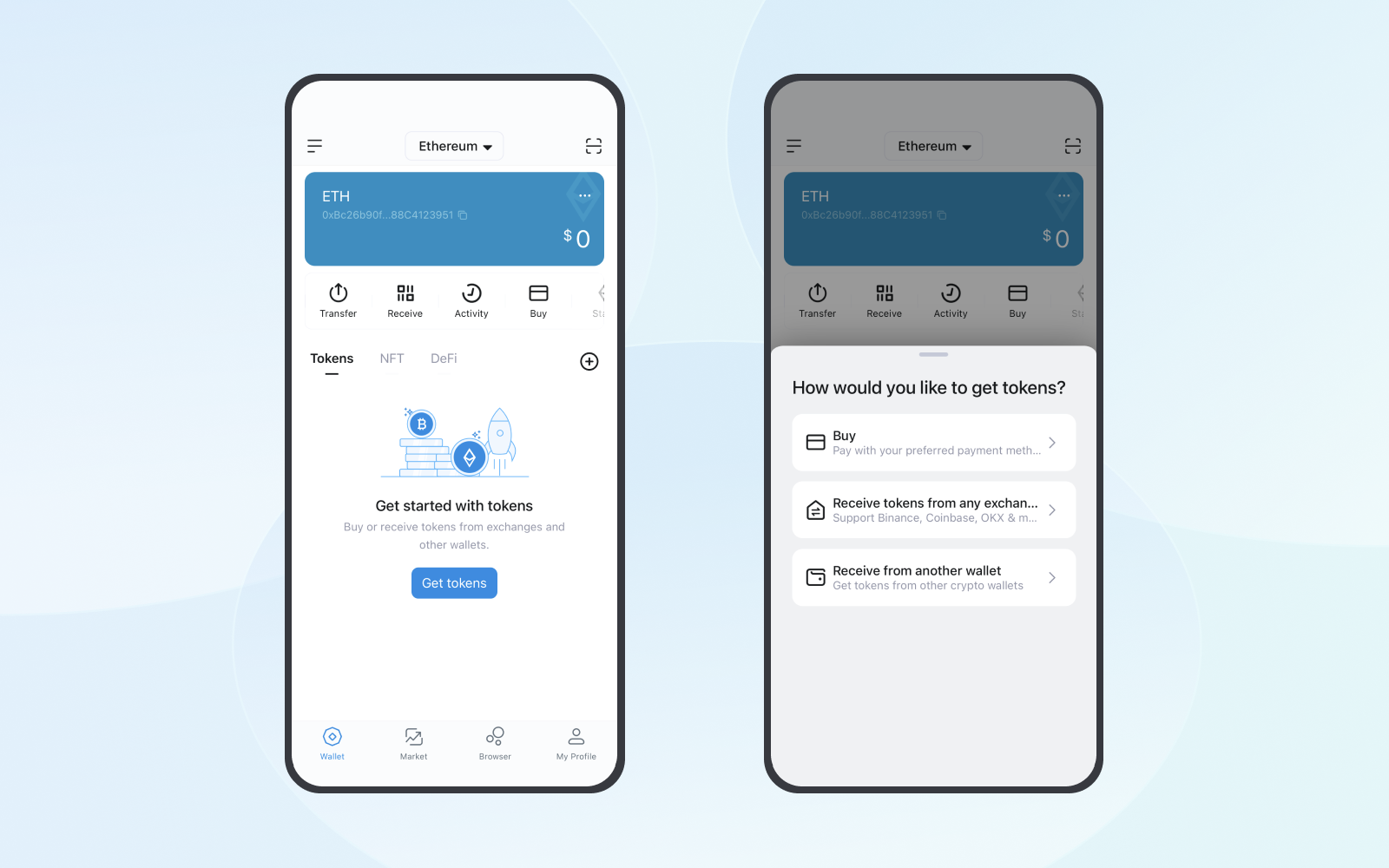 Three Methods of Getting Tokens
imToken supports three methods for acquiring tokens and provides corresponding detailed operational steps. Choose the method that suits you and embark on your token exploration journey right away!
Buy
imToken has integrated third-party fiat onramp services. You can directly purchase popular digital assets on 16 mainchains and networks, including BTC, ETH, USDT, TRX, BCH, LTC, etc., using methods such as Apple Pay, Google Pay, Visa, and others. All this can be done in a one-stop manner within imToken, eliminating the need for exchanges.
Receive tokens from any exchange
If you are a centralized exchange user, you can transfer assets to your imToken wallet anytime, granting you self-control over your assets. To help users easily understand the withdrawal process from exchanges, imToken provides tutorials for withdrawing from various exchanges like Binance, OKX, and Coinbase, offering step-by-step guidance for secure withdrawals.
Receive from another wallet
You can directly import private keys and mnemonic phrases or transfer assets from other blockchain wallets for efficient asset management. imToken also provides comprehensive tutorials for this purpose.
Next Steps
imToken will continue enhancing the token acquisition experience. Our future plans include adding an "Get Tokens" feature in Layer 2 networks, providing more options for token acquisition to empower users to manage and utilize their digital assets more conveniently.