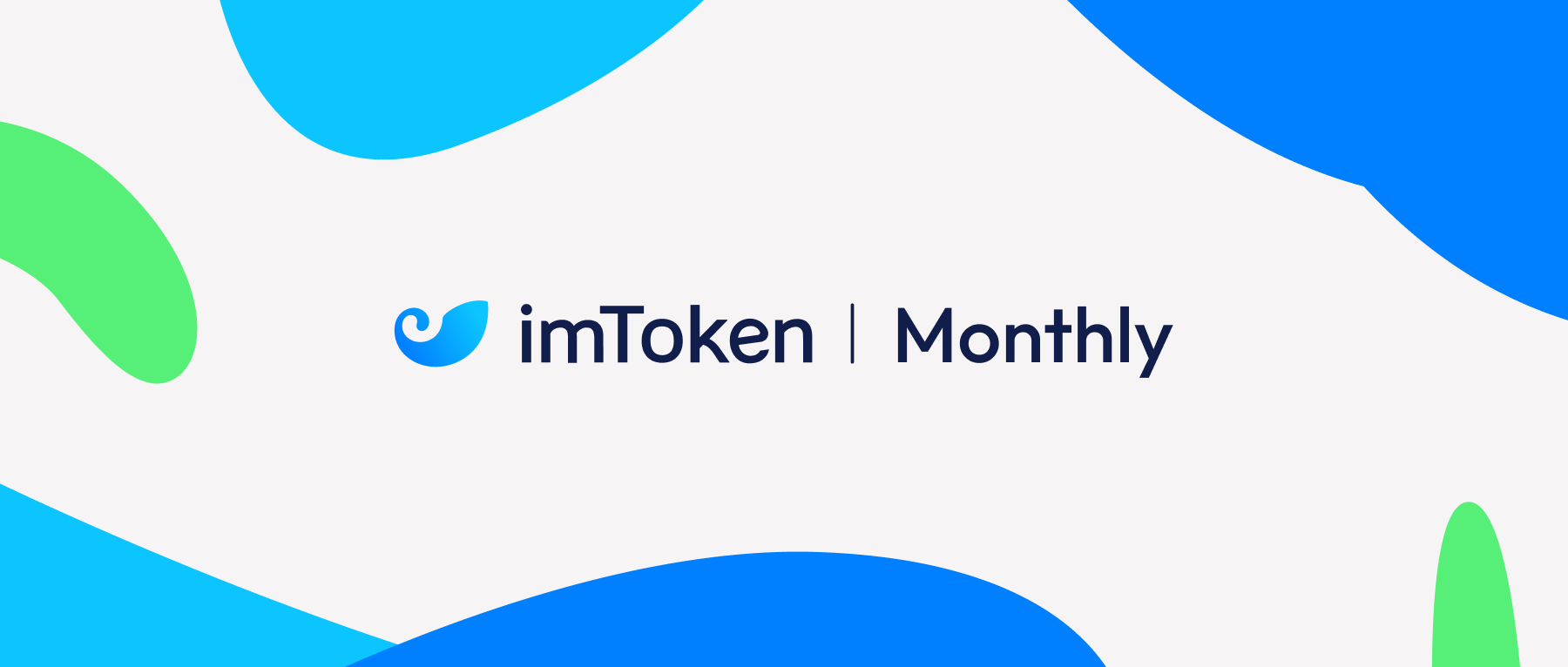 Wondering what the most interesting thing was in June? imToken's answer: Sweet7.
June was a month for imToken to make the dreams of our community come true.
Just before imToken's 7th birthday, we solicited suggestions from our community on the product, and prioritized 7 of them. After a month of hard work, the imToken team is releasing these 7 new features.
Download the latest version of 2.12.2 now to try them out.
imToken added new features and enhancements to its wallet product as well as held a series of exciting activities in June:
New features were added to the Tron wallet to show estimated gas fees in real time and allow for memos.

A Singapore Meetup to share the latest development of ETH staking and LSDFi protocol.

Discord server activities such as LayerZero interaction and Web3 experience sharing...
Here are the details about these important moments!
Sweet7, a joint creation effort with users
On June 21, Mako, a market researcher at imToken, shared the development of Sweet7's features with community members on Discord, and answered questions from the community. During the AMA, community members got the chance to win exclusive Galxe NFTs by posting their opinions and questions in a designated channel.
In addition, during the voting period of Sweet7 features, users got to watch the feature trailer, and share their thoughts about their application in real life to get Discord XP points.
Throughout this process from community voting to feature release, imToken and users are getting closer.
Note: imToken V2.12.2 was released in July with seven new features.
Tron wallet shows an estimated gas fee for easier transaction
Gas fee estimation and transaction memo are now supported in Tron wallet, allowing greater transparency.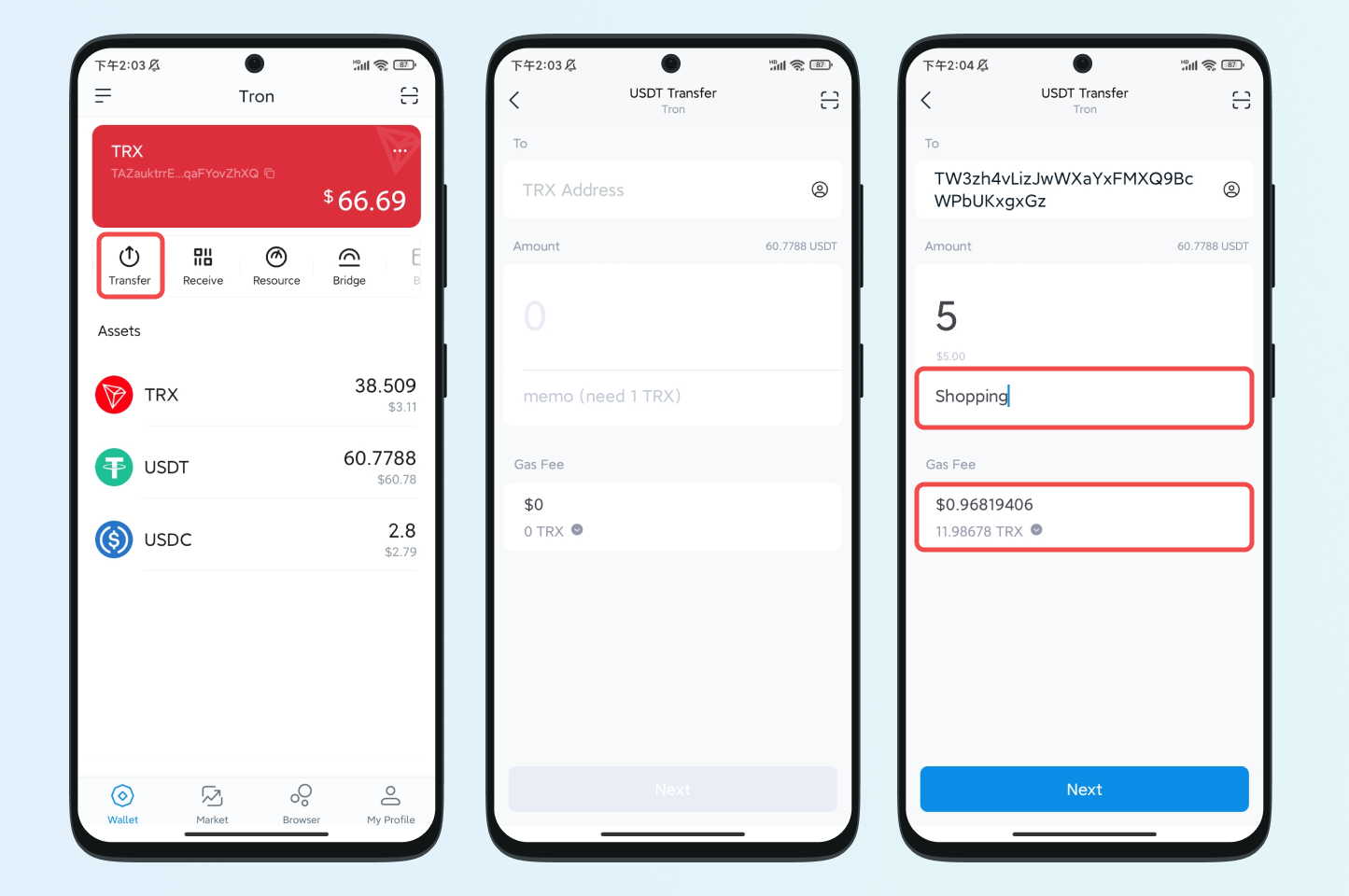 Gas fee estimation and a memo field in TRON wallet
Singapore Meetup – ETH Staking Session
On June 28, we held a special ETH Staking Meetup in Singapore, Anton Buenavista, Business Lead from Pendle Finance, and ZhouFan, an data analyst from imToken, shared as featured speakers.
In his speech, Zhoufan focused on imToken's ETH staking feature and the differences between different staking methods. In addition, he showed participants about How to Participate in Non-Custodial ETH Staking in imToken with two examples, and how to maximizeROI without compromising asset safety.
Anton Buenavista shared the latest development of LSDFi, its value proposition, and the way to secure a higher annual percentage yield (APY) through the Pendle protocol.
Want to know more? Watch the recording on the imToken YouTube channel.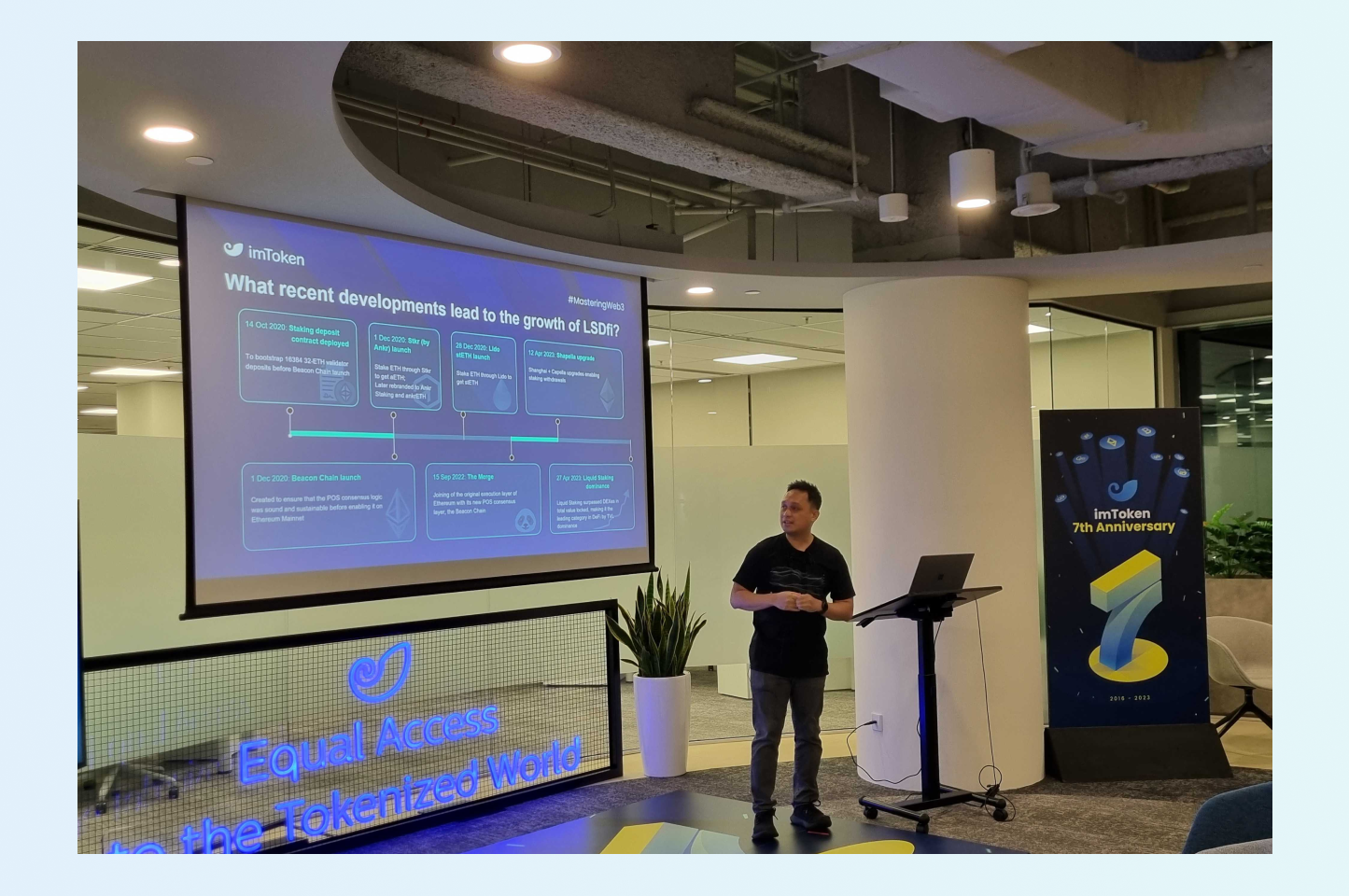 ETH Staking Meetup
imToken Campaigns
"LayerZero Interaction"
Participants were required to access the Stargate DApp via imToken wallet and make a cross-chain transaction of any amount, take a screenshot of this successful interaction and share it to the designated Discord channel to obtain XP points. This activity was designed to help users familiarize themselves with and experience cross-chain interaction with generous rewards.
"Web3 Experience Sharing"
Participants were invited to share their thoughts and experiences in Web3 in a designated Discord channel to get rewards. The activity aimed to encourage participants to share their Web3 experiences in the first half of the year to improve themselves in the 2nd half.
Read more
What's Next?
A series of new features are scheduled to launch in the next release. Don't forget to update to the latest version in time.
We will launch more interesting activities for you. Come and join us in the imToken Discord server to stay updated.
​​Follow imToken on social media
To get the latest developments, recent progress, and future plans
Website: https://token.im
Weibo: https://weibo.com/imToken
Twitter: https://twitter.com/imTokenOfficial
Discord: https://discord.com/invite/imToken