imToken now supports NFTs on the Ethereum mainnet and Arbitrum, and you can use imToken to receive, send or trade NFTs.
We'll walk you through the process of sending NFTs through ETH wallets in this article. If you want to learn more about how to manage NFTs with Arbitrum wallets, please click here to check it out.
Sending an NFT
Preparation: please make sure that you have enough ETH in your ETH wallet to pay the Gas fee for transactions.
1. Open the ETH wallet, click "NFT" to see all the NFT items you hold, choose the NFT item you want to transfer to view the profile information, and then click the "Send" button to enter the transfer page.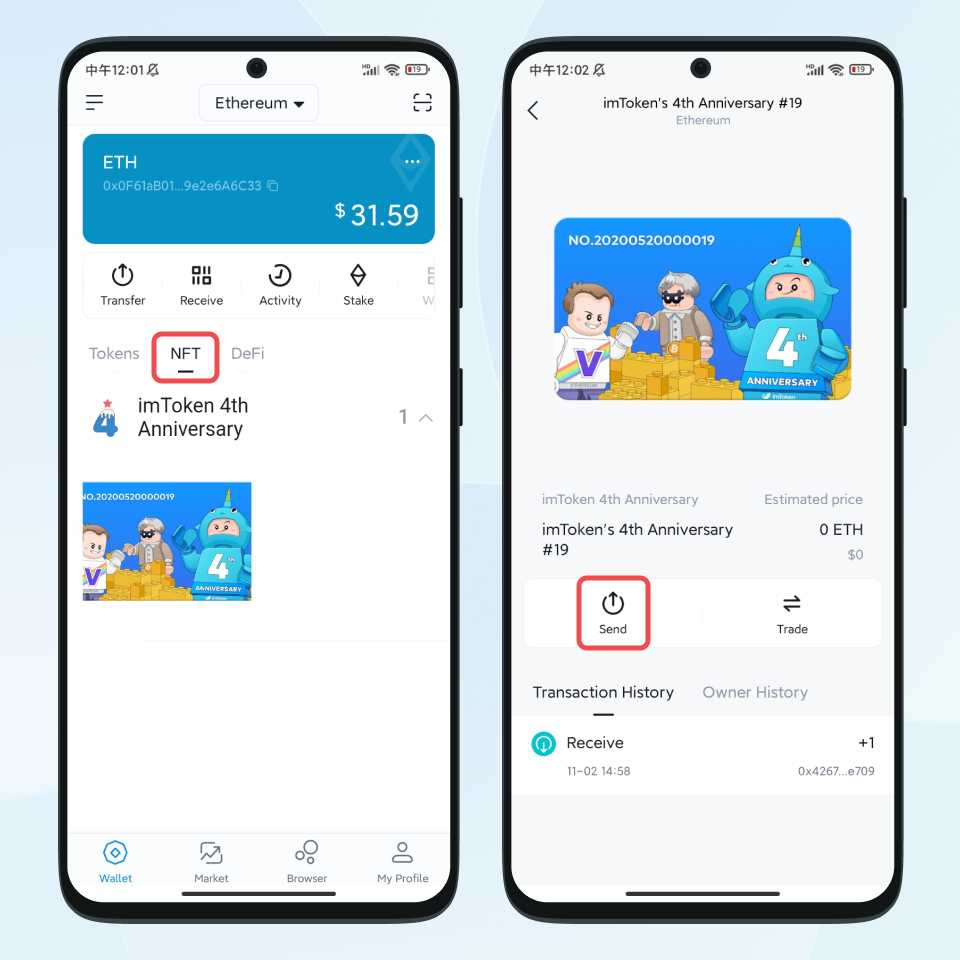 2. On the transfer page, fill in the receiver's address. After that, click "Next" - "Next", and then input the password and "Confirm" to complete the transfer.
Trading an NFT
Click "Trade" to enter the page for selecting marketplaces, and then choose one to trade your NFT.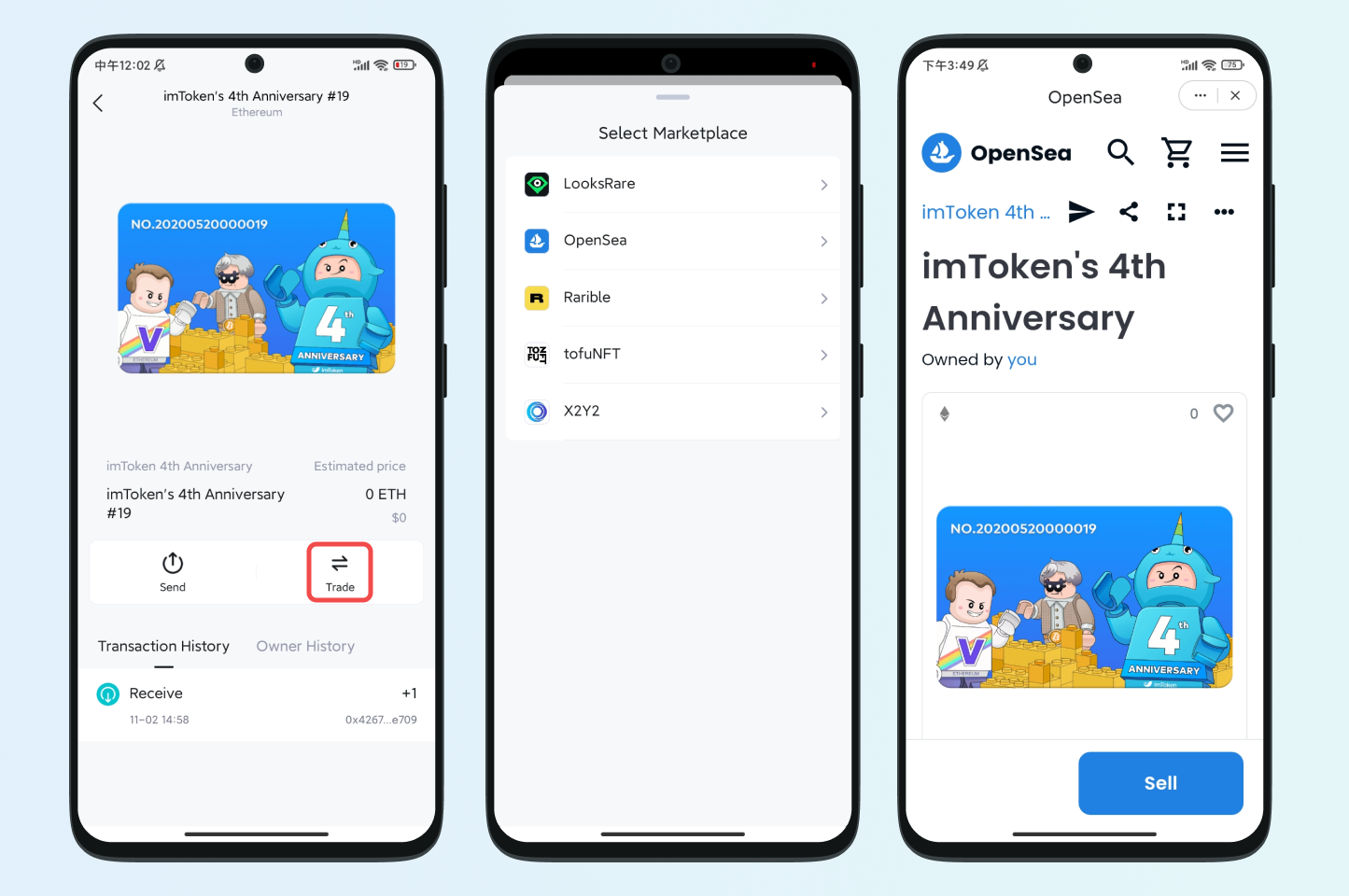 For more information on how to trade NFTs, please refer to this tutorial: How to create and trade NFTs on OpenSea?
Note: By using imToken's browser page, you can search for and access NFT trading platforms like OpenSea in order to manage any NFTs you have received from Polygon, Optimism, or other networks using your ETH wallet address.
End
For best security on large amounts of crypto, consider our hardware wallet, imKey. imKey also allows users to manage NFTs on the Ethereum mainnet and Arbitrum.