What is Galxe?
Galxe, formerly known as Project Galaxy, is a Web3 credential infrastructure based on openness and collaboration. With Galxe, developers and project teams can create better products and communities in Web3.
As of now, Galxe has partnered with 1141 ecosystem partners and held 7470 credential-based campaigns. Besides, with the help of this credential data network, "ARKON WARRIORS" and "Learn and Earn" campaigns have been held by imToken.
Click here for more about Galxe.
How to use Galxe with imToken?
Now, you can use imToken to manage NFTs and interact with Galxe on the Ethereum mainnet and Arbitrum One.
Here is a tutorial for using Galxe on Arbitrum One:
1. Open your Arbitrum wallet and switch to the "Browser" page. You can participate in a campaign on Galxe through the following two ways:
In the search bar, enter "Galxe" to launch the DApp. Then, click "CAMPAIGNS" and choose the campaign you'd like to participate in.

Enter the campaign link directly in the search bar.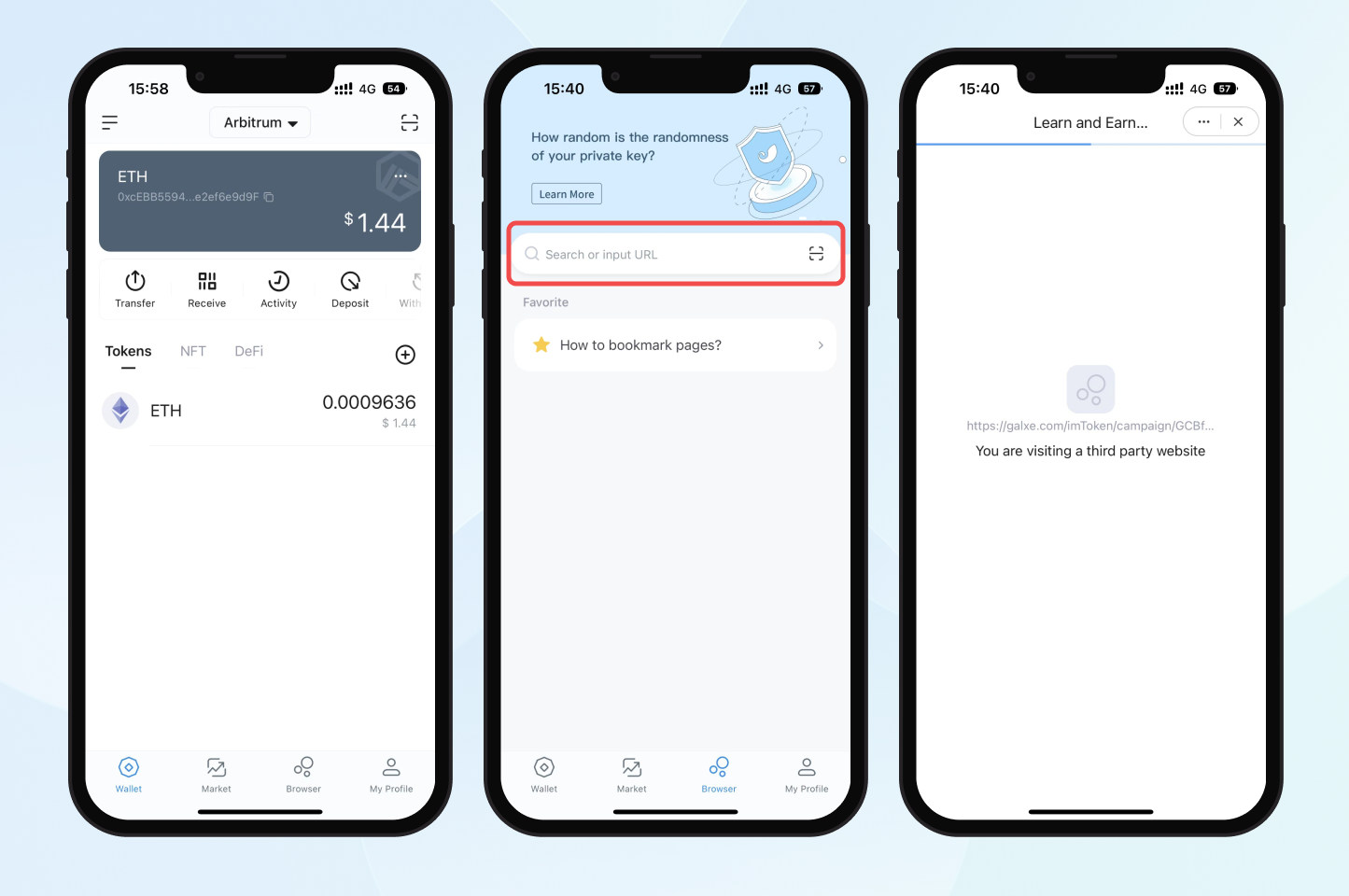 2. On the campaign page, the available number of NFTs is shown. You can claim them by clicking "Claim" - "Next" and enter your password to confirm the claim.
Note: only eligible users can claim NFTs.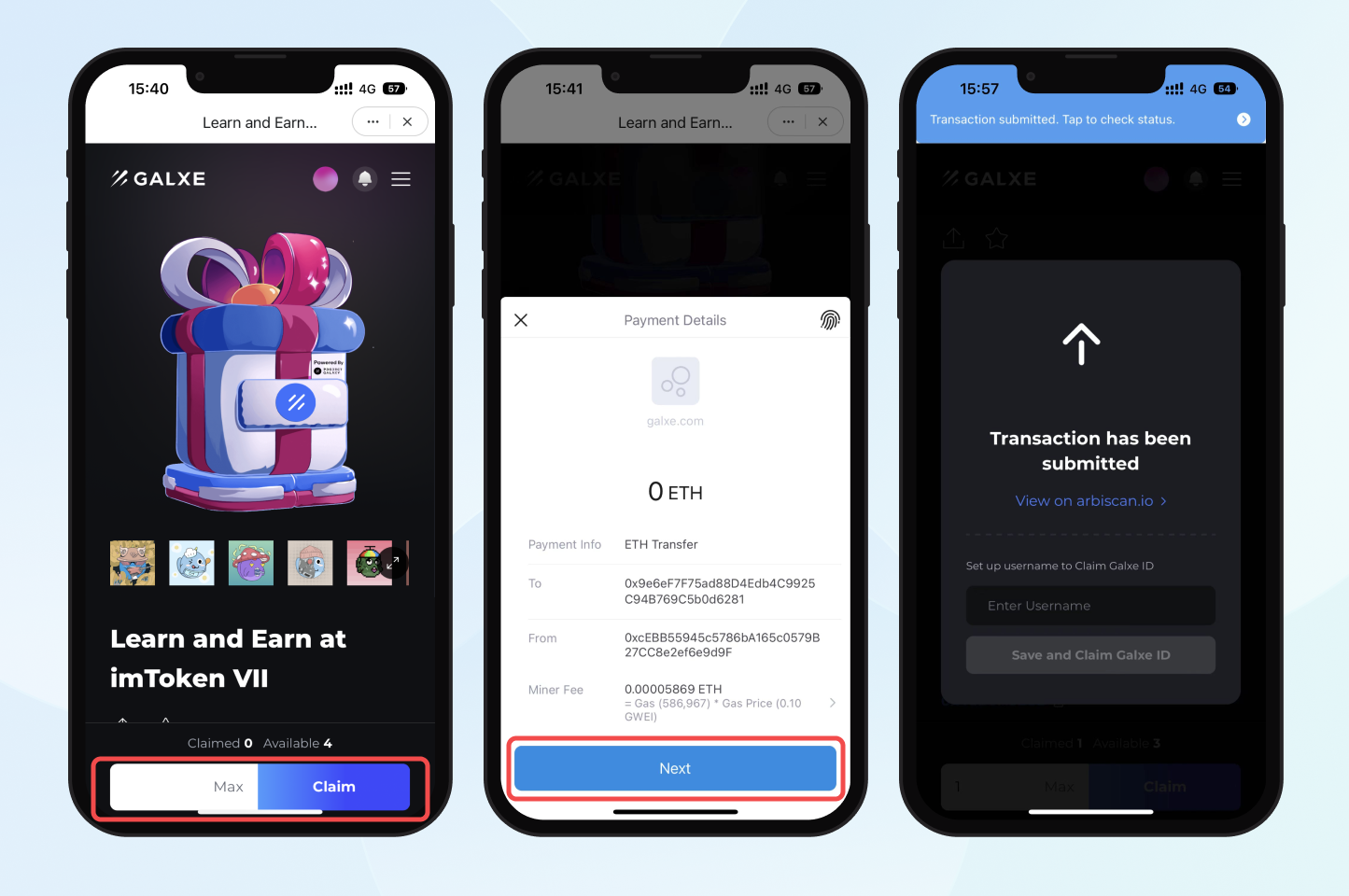 3. The claimed NFTs will be shown in the "NFT" portfolio on the "Wallet" page of your Arbitrum wallet.
End
For best security on large amounts of crypto, consider our hardware wallet, imKey. imKey also allows users to use Galxe and manage NFTs.
Risk Warning: The content of this article does not constitute any form of investment advice or recommendation. imToken does not make any guarantees and promises for the third-party services and products mentioned in this article, nor assume any responsibility. Digital asset investment has risks. You should carefully evaluate these investment risks and consult with relevant professionals to make your own decisions.