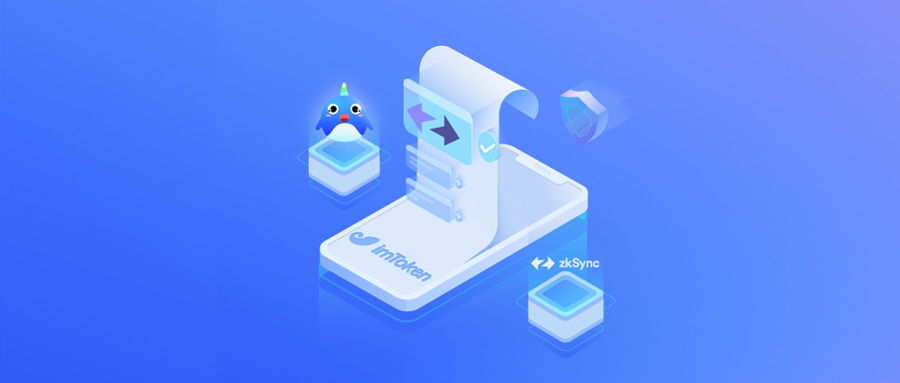 Rock on Roll: Officially announcing native support for zkSync zk rollups in our imToken wallet app
We are pleased to announce that imToken and Matter Labs are collaborating to support zkSync in the wallet app, to bring layer 2 scalability to the masses.
Natively supporting zkSync brings us one step further towards our goal of providing a simple, easy-to-use, reliable wallet product. We also believe in this joined effort being a step towards the future of the Ethereum ecosystem, with rollups at its core.
Very soon(™) to be released, this update is our second major Layer 2 update after last week's release of our custom node feature.
About zkSync
zkSync is a Layer 2 (L2) scalability solution launched by the European team Matter Labs. It is based on the ZK Rollup architecture and can not only achieve VISA-level throughput of thousands of transactions per second (TPS). Each rollup the state transfer zero-knowledge proof (SNARK) generated by the block can also fully guarantee the security and privacy of the funds on the chain and the Layer 1 (L1) account. Compared with similar expansion solutions, the withdrawal speed only takes about 10 minutes. These features have attracted the attention of the community to zkSync, gradually becoming one of the highly anticipated expansion plans for Ethereum.
Since launching on the Ethereum mainnet in June 2020, zkSync has continuously expanded its ecosystem impact and added practical applications. At present, there are hundreds of thousands of active accounts and more than 1.2 million transfers on the zkSync mainnet, which provides low-cost transfers for DApps such as Gitcoin. In early March 2021, Matter Labs received Series A financing from many institutions and greatly enriched its ecosystem landscape. Matter Labs stated that it will continue to expand the scope of cooperation and will open up users, wallets, DApps and exchange links to become the main payment for Ethereum.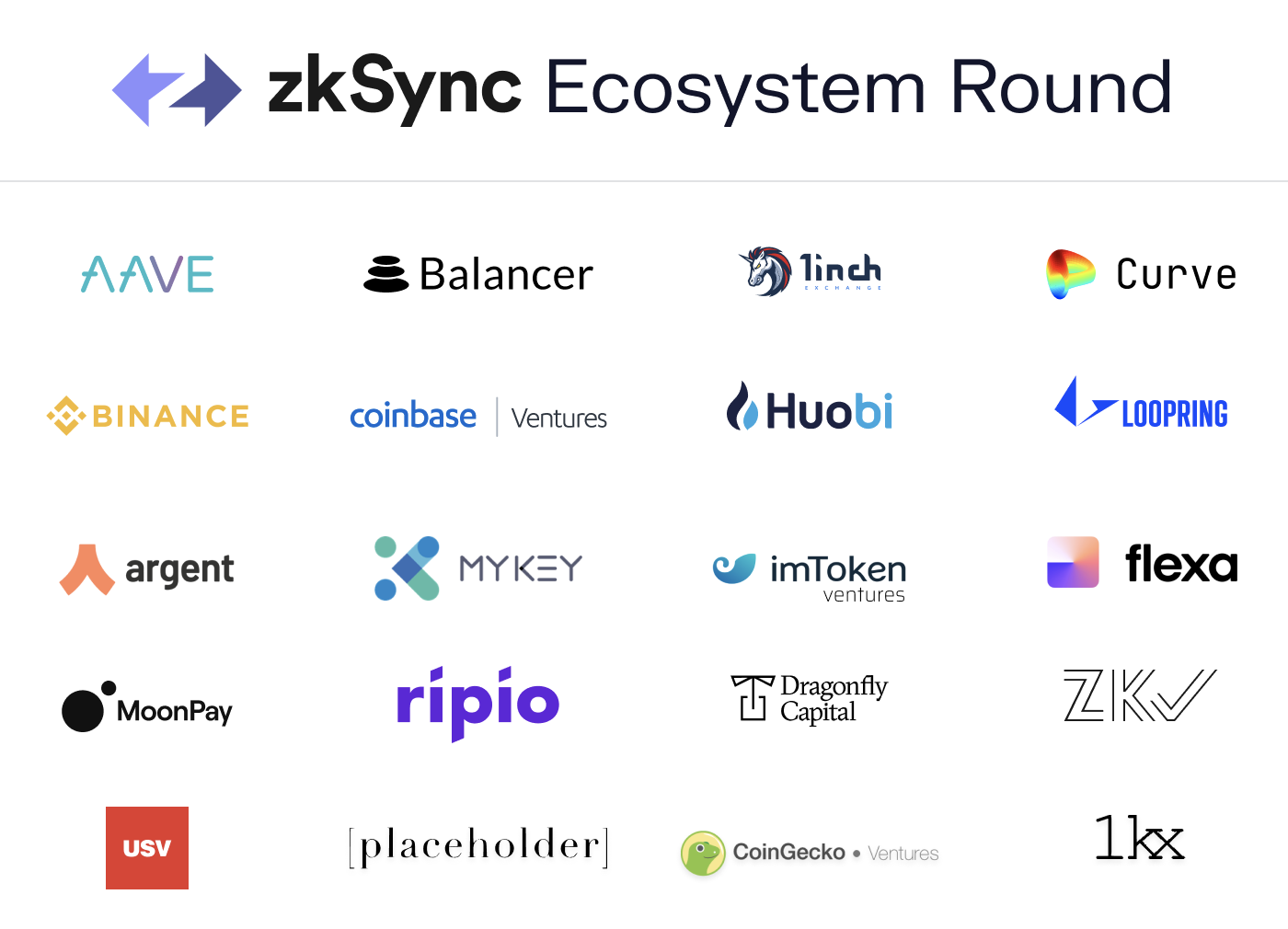 While zkSync currently supports ETH and ERC 20 token transfers, AMM Swap, NFT minting and exchange functions will be launched in the future. Matter Labs' recent zkSync 2.0 roadmap announces its zkEVM testnet to be launched in May and mainnet in August. We believe that this will further accelerate the process of DeFi projects entering the Layer 2 ecosystem.
Wallet + Layer2
Since the rise of DeFi in 2020, high miner fees, and network congestion problems have plagued the community. The miner fees of hundreds or even thousands of Gwei make people in the Ethereum community feel that infrastructure has become the biggest bottleneck for ecosystem development. Therefore, the Layer 2 expansion plan has become a goal that the community has high hopes for.
Since we founded imToken in 2016, we have been deeply involved in the Ethereum ecosystem. Therefore, we have deeply thought about current challenges as well. In addition to native support for zkSync in wallet products, we opened an 'Layer 2' category in the DApp browser, providing high-quality Layer 2 DApps to users. The app now also supports custom node functions and EIP-3085. These new features greatly increase the compatibility with Layer 2 projects. Even without native support, users can now onboard to Layer 2 with the click of a button. No manual setup of connections.
We believe that when more wallets support Layer 2s, Ethereum can break through the bottleneck and usher in the next stage of greater development.
Starting with zkSync
There are a large number of Layer 2s already. We have been paying close attention to this area since 2020. After a long time of observation and internal discussions, we finally decided to start with native support of zkSync.
Ashu, our imToken wallet lead, said: "The cooperation between imToken Wallet and zkSync is our first step towards the Layer 2 ecosystem. I look forward to zkSync's professional zero-knowledge proof solution that will solve the problem of high transfer costs for users The future general EVM support will bring DeFi to Layer 2. In the future, imToken will integrate more Layer2 projects, hoping to provide the user with a simple-to-use Layer 2 ecosystem entry point, for a fast, low-cost experience."
Regarding this cooperation, Matter Labs founder Alex Gluchowski said, "We are especially excited to have imToken support us bringing zkSync to their user base. Being popular in China, the team can help us expand to Asian markets. imToken has been supporting Ethereum for almost 5 years, and now we team up to start working on its future."
We are excited to work with zkSync and will pay close attention to future developments, in zk rollups and all Ethereum scalability solutions, such as Optimism, Starkware, Arbitrum, Loopring and the many other solutions being built.
About imToken
Founded in 2016, imToken has served millions of users and exchanges billions. While users come from throughout the world, the company headquarters are in Singapore with offices in Hangzhou, Taiwan and the US. The imToken wallet app and Tokenlon DEX show the passion for building secure yet user-friendly products. With those goals in mind imToken makes sure to stay a leader in the space.
Latest developments include a focus on supporting Layer 2, EVM-compatible chains and Eth2.