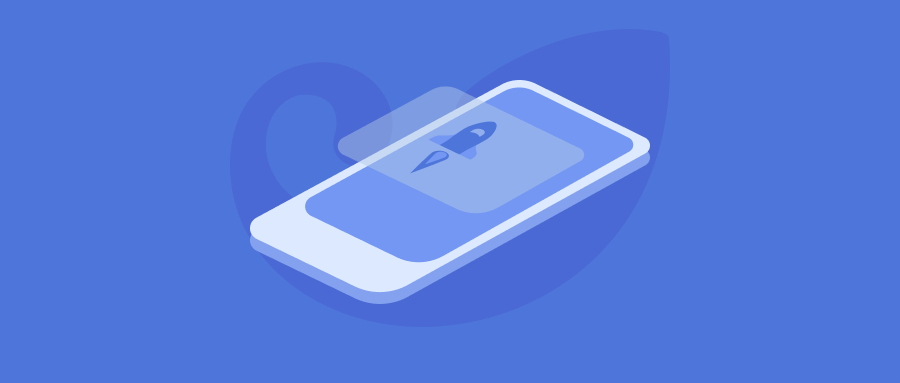 The new imToken comes with updated gas fee assistant, EIP712 signature support and new Tokenlon experience. Now in your favorite app store.
The latest imToken now comes with:
Updated Ethereum gas fee module for clear and timely transfers
Let me guess. ETH miner fees confuse you? Us too!
Sometimes it takes half a day to get a transaction mined, and sometimes the fee is just way too high.
The new imToken 2.5.7 comes with the three settings for ETH transfers. You no longer need to find a balance between turtle (slow) and rabbit (fast) icons. Simply choose between three estimated confirmation times. Finally no more bothering miner fee issues.
PS: For experts, the interface still allows setting a custom transaction fee.
Note that the new version also introduces an optimized transfer page with intuitive inputs for token amounts and fiat currency value reference.
The "All Transfers" overview has also moved to see all balances when transferring tokens.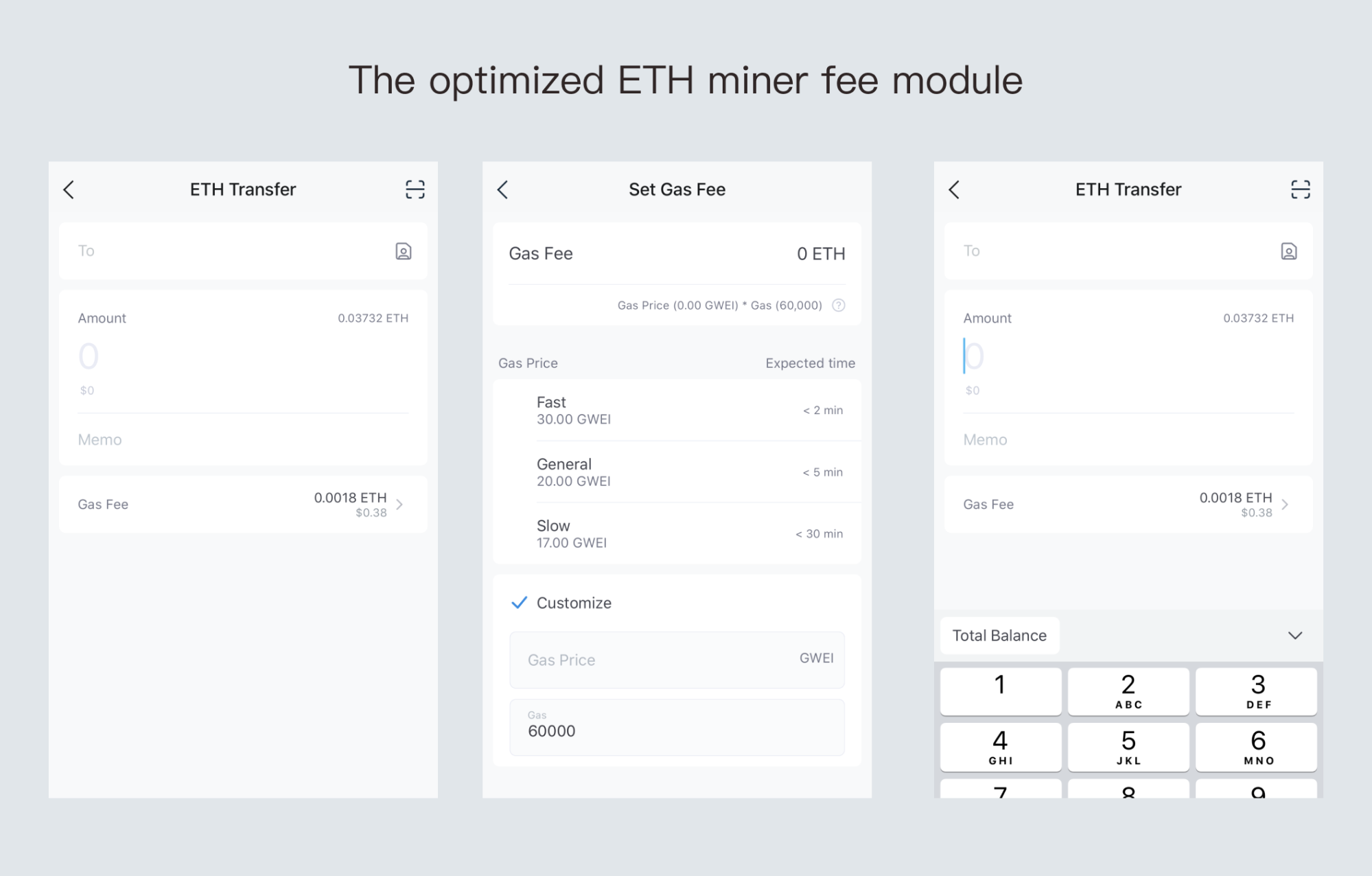 More about Ethereum gas fee mechanisms 👇
Tokenlon now with improved exchange experience
This version optimizes the exchange form, you can quickly choose the percentage of the exchange amount, such as 25% ETH.
Tokenlon in imToken 2.5.7 also realizes "what you see is what you get", the transfer amount you see in the input box on the right is the final amount received, and the exchange amount is clear at a glance ~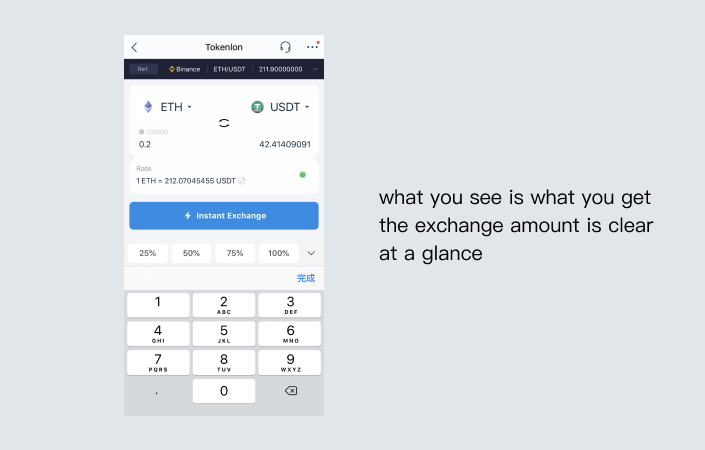 More new features
How to update
For 1.0 users, please follow the tutorial below to upgrade 1.0 to 2.0 safely:
If you face any difficulty using imToken or have any comments and suggestions for us, please submit your feedback directly within the app.
Always backup your keys!
Before upgrading, please make sure that all wallet identities have been backed up properly. Please write down the Mnemonic phrase on a physical paper, never store it in the network;

Please restrain from sharing your private key, Mnemonic phrase or Keystore to anyone! If you find potential hacking activities in imToken, please report to us via email at hack@token.im to prevent more people from being deceived;
Please have a look at our Help Center at https://support.token.im/hc/en-us for more detailed information about imToken.