What Is LayerSwap?
With LayerSwap, you can send tokens from exchanges to Layer 2 networks and EVM-compatible chains with a higher speed and lower costs.
Currently, LayerSwap users only need to pay ~$10 to withdraw from exchanges such as Coinbase and FTX to Layer 2 networks, including zkSync, Arbitrum, Optimism, and Loopring, as well as EVM-compatible chains, such as Polygon, Moonbeam, and Ronin.
Click here for more about LayerSwap.
How to Use LayerSwap with imToken?
LayerSwap allows you to directly withdraw assets including ETH and USDC from exchanges to a wallet address on Layer 2 networks. Here is an example showing the steps to withdraw ETH from Binance to Arbitrum:
1. Open imToken and switch your ETH wallet to Arbitrum.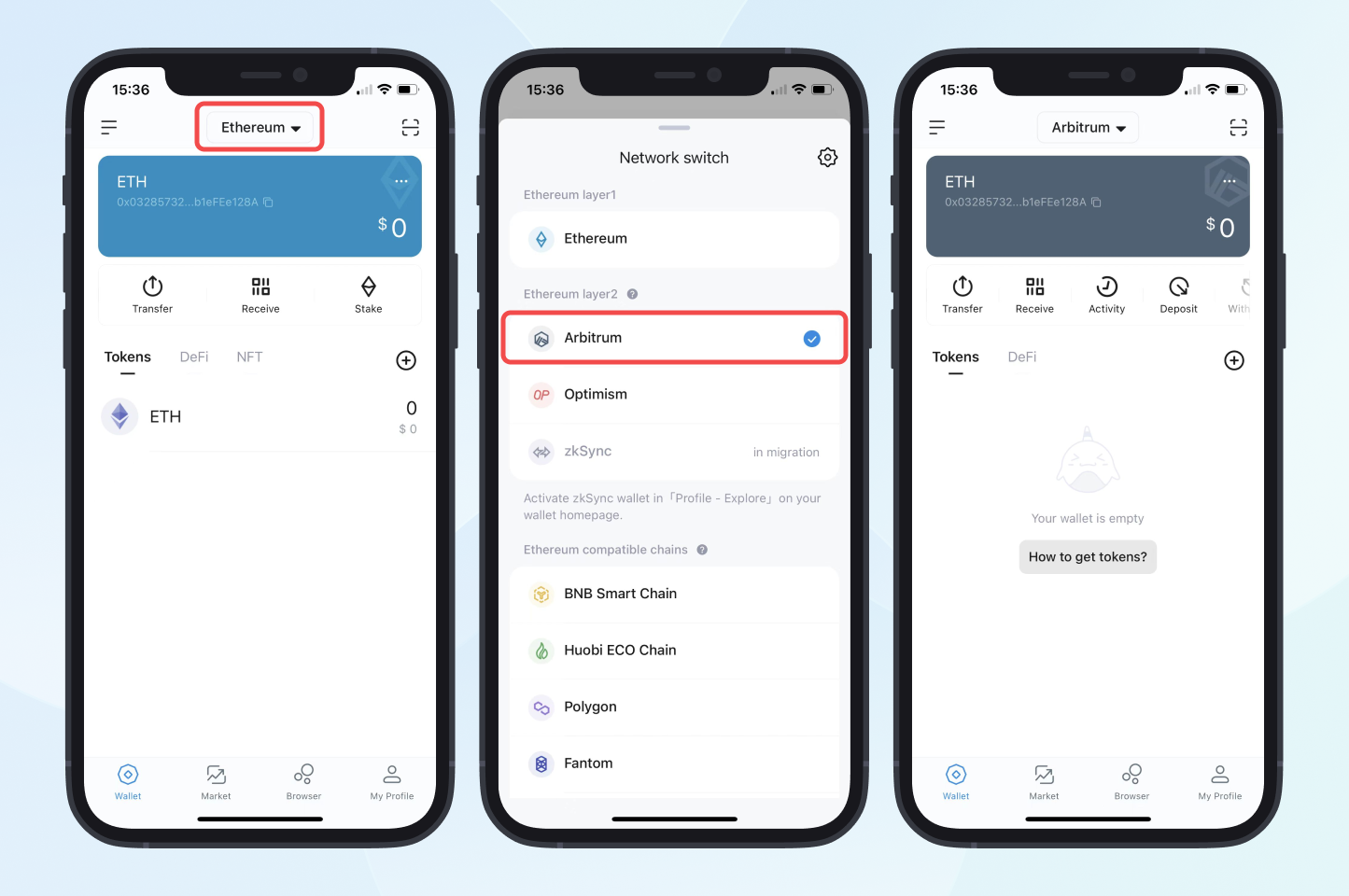 2. Search "LayerSwap" on the browser page to open the DApp.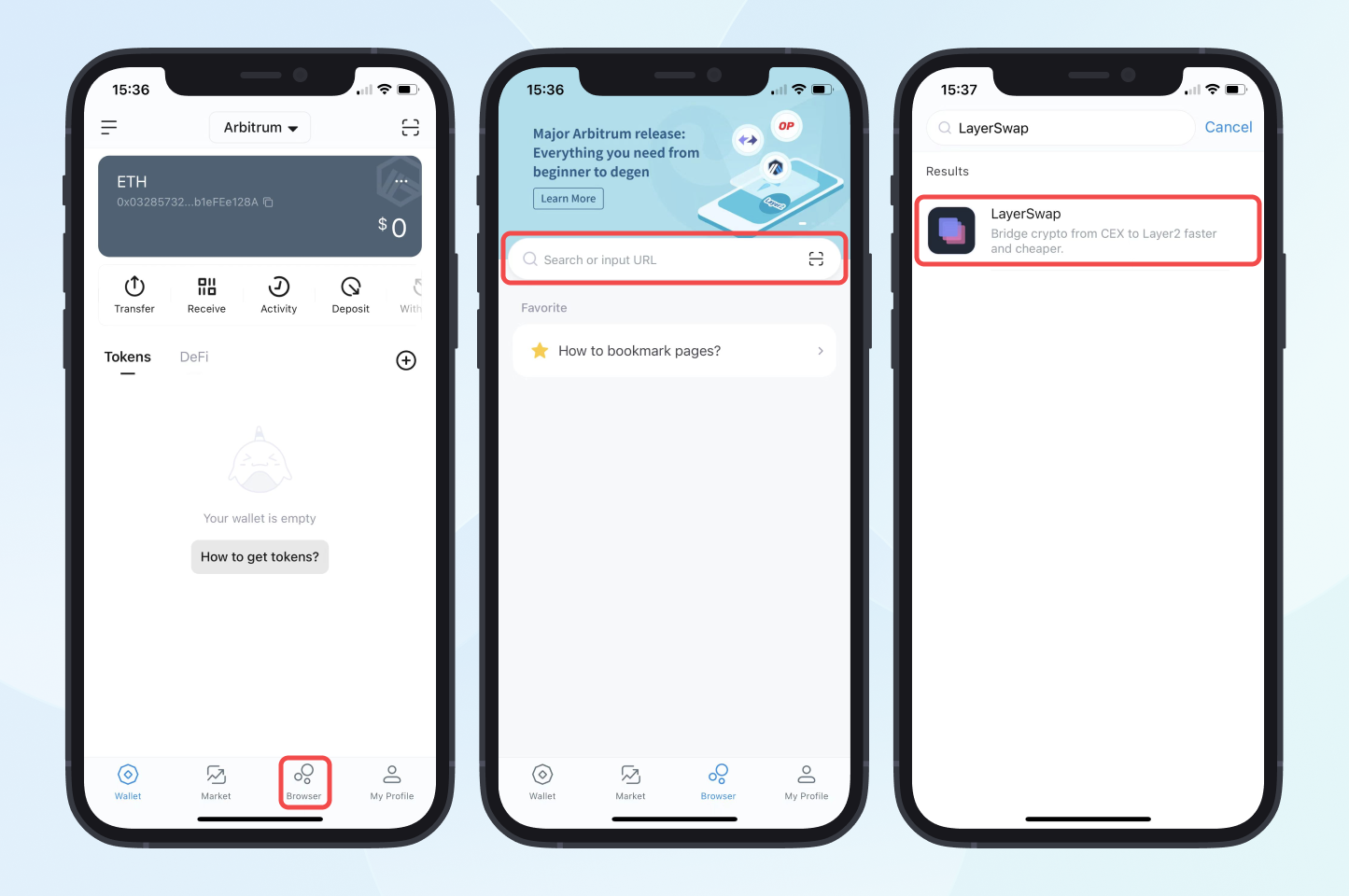 3. Choose ETH and enter the amount. Also, you need to choose Binance under the "From exchange" bar and Arbitrum under the "Network" bar to withdraw ETH from your account in the exchange to Arbitrum.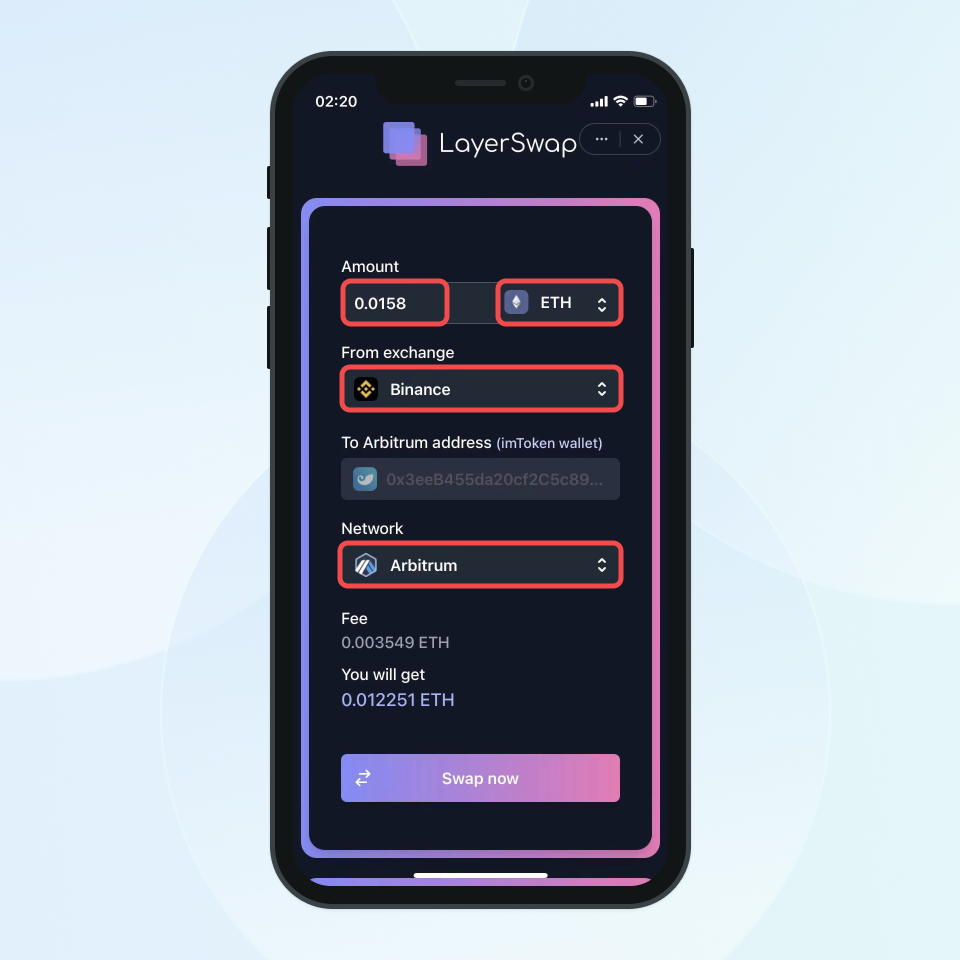 4. Please confirm the gas fee and the amount that you will receive. After that, click "Swap now" to withdraw. You will enter the Bransfer login page after clicking "Confirm" with checks in the boxes showing your confirmation.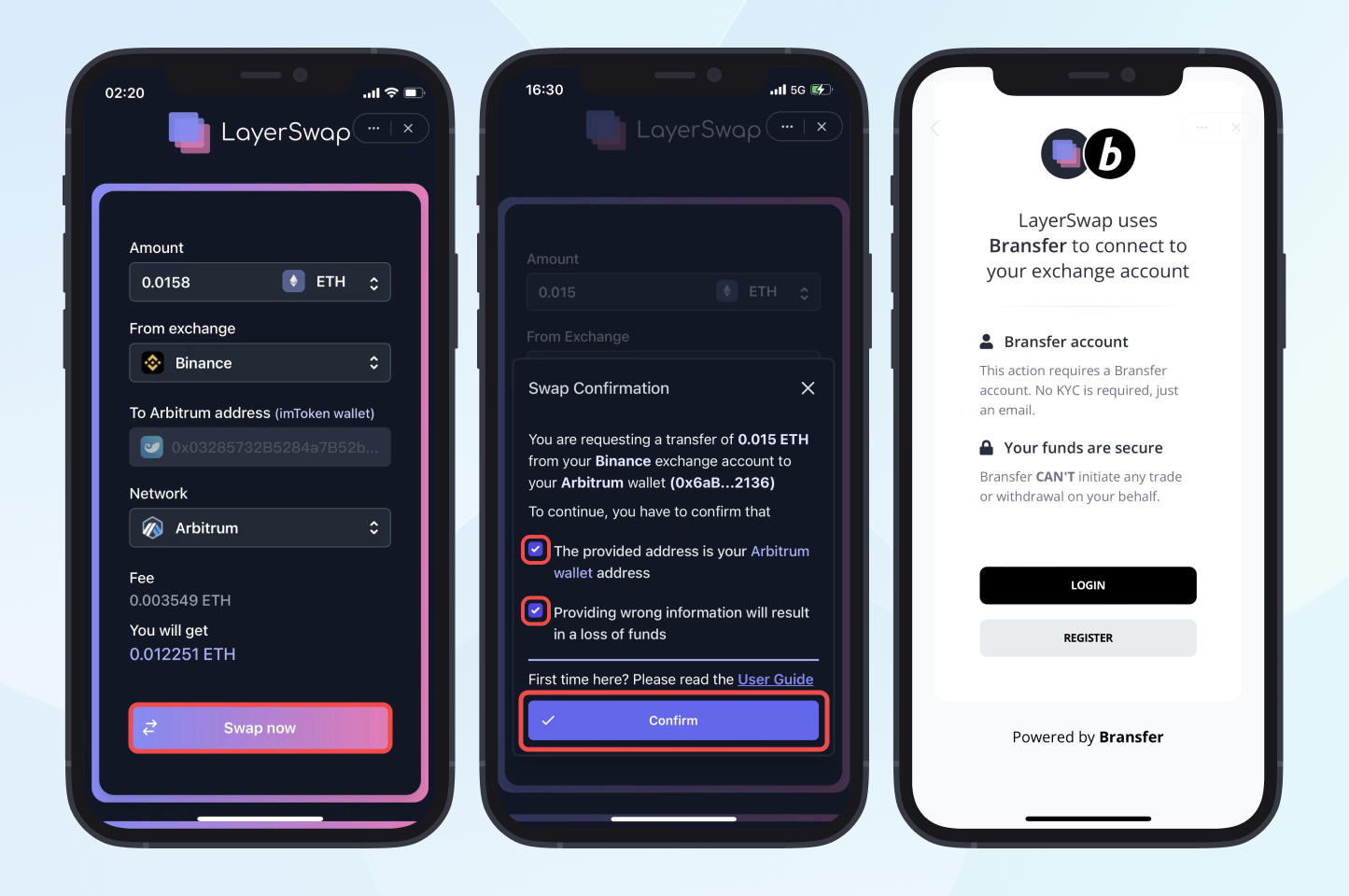 5. New users should click "REGISTER" to register a Bransfer account through their email address. An account is successfully registered if you see a green pop-up after clicking "SIGN UP".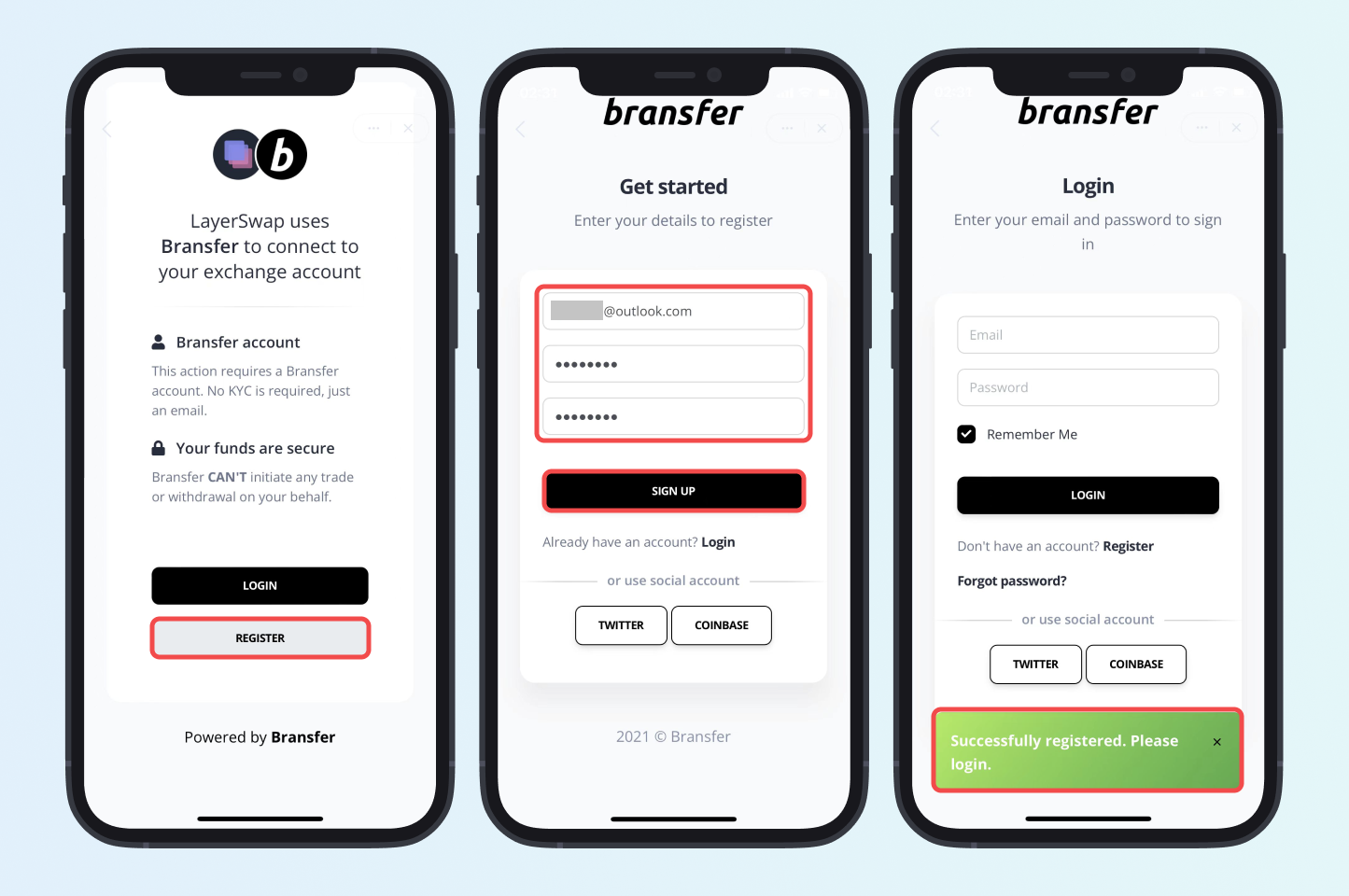 Note: With Bransfer, LayerSwap can easily connect your exchange account to its service. During the registration, an email address is required and you need to set up a password of at least 8 characters.
6. Enter the registered account and password to login Bransfer through "LOGIN". Next, type the read-only Api Key as well as Api Secret of your Binance account and click "CONNECT". After checking the payment details, you can click "CONFIRM" to enter the next page.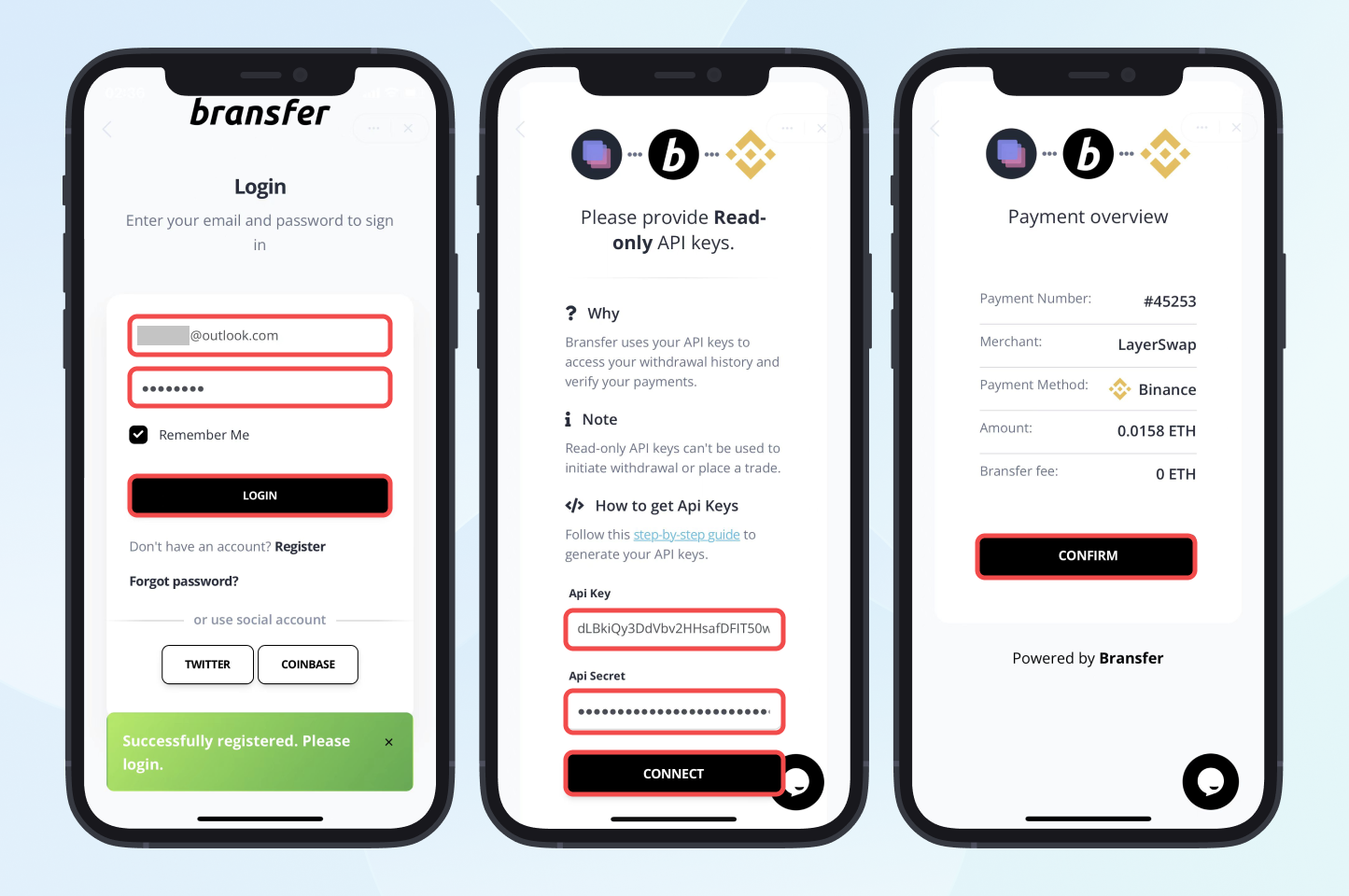 Note:
The read-only Api Key and Api Secret are not available for withdrawal and trading.

The read-only Api Key and Api Secret are required for Bransfer to access your withdrawal history and check the payment.

The read-only Api Key and Api Secret are accessible through your exchange account. Please reach out to customer service of Binance if you don't know how to get them.



7. Initiate a withdrawal in Binance according to the "Address", "Network", and "Withdrawal amount in ETH" on the Bransfer page.
Note: please check the withdrawal details carefully to ensure that those displayed in Binance and on the Bransfer page are the same.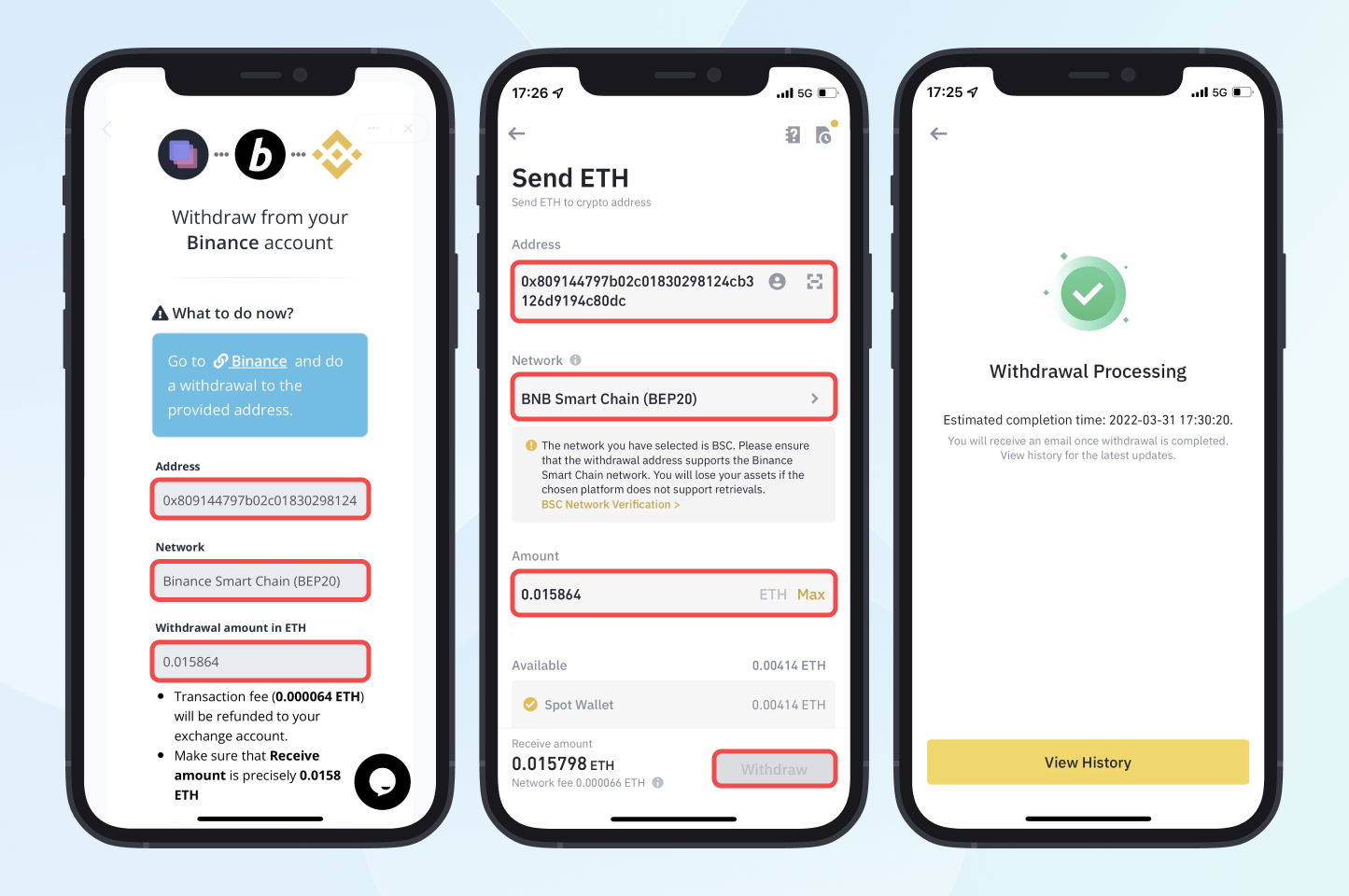 8. After successfully withdrawing from Binance, you will see "Swap successful" on the LayerSwap page. And you can see the received ETH in your Arbitrum wallet on the wallet page.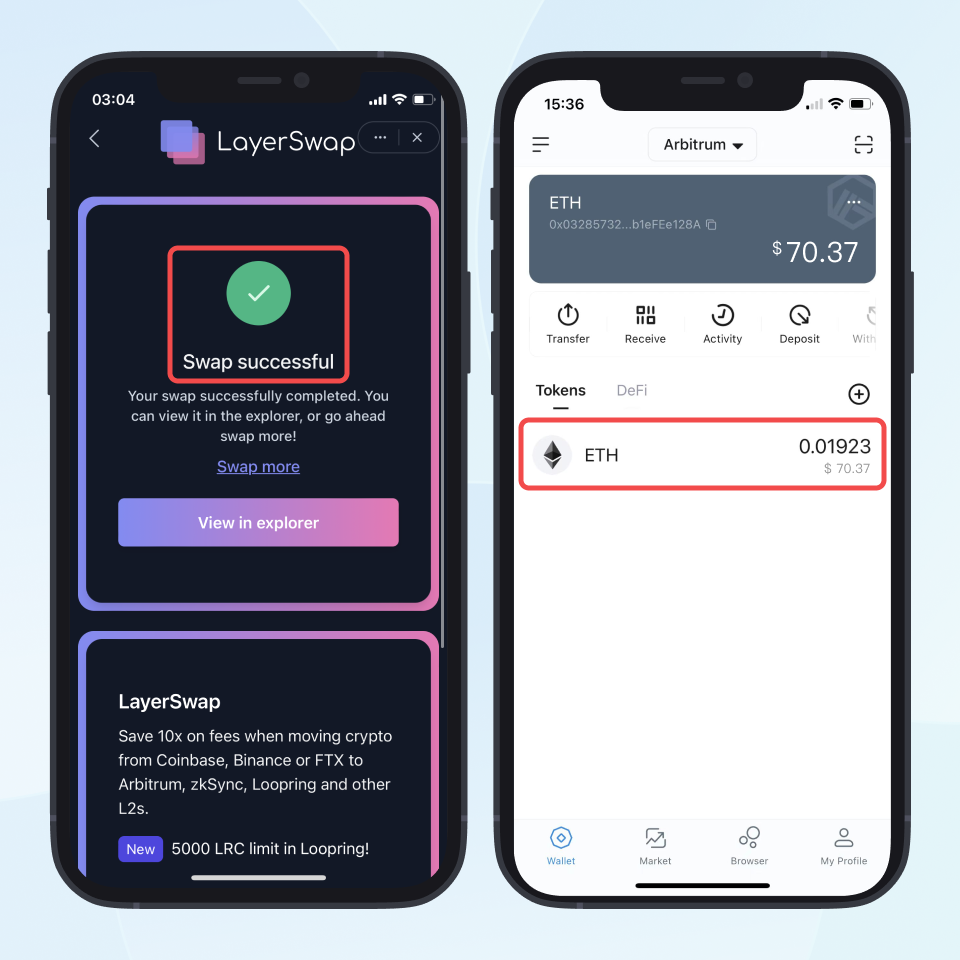 Please reach out to the LayerSwap officials if you have any problem when using it:
End
For best security on large amounts of crypto, consider our hardware wallet, imKey. imKey also allows users to use LayerSwap and supports Layer 2 ecosystem.
Risk Warning: The content of this article does not constitute any form of investment advice or recommendation. imToken does not make any guarantees and promises for the third-party services and products mentioned in this article, nor assume any responsibility. Digital asset investment has risks. You should carefully evaluate these investment risks and consult with relevant professionals to make your own decisions.