What is the Digital Identity?
Use only one Mnemonic phrase to manage your digital assets and data in the Blockchain world.
What kind of things can your Digital Identity do now?
Manage three major digital assets, namely Ethereum, Bitcoin, EOS,and COSMOS at the same time with more to come.

Encrypted and decentralized data storage system, such as the "Address book" function;

Say goodbye to repetitive account registrations, just one identity for all kinds of DApp.
How to get your own Digital Identity?
If this is your first time using imToken 2.0 and you have never backed up any Mnemonic phrase before, you can now create one easily by pressing "Creating an identity" at the imToken 2.0 welcome page. You are reminded to ensure proper and secure backup of your Mnemonic during the creation process.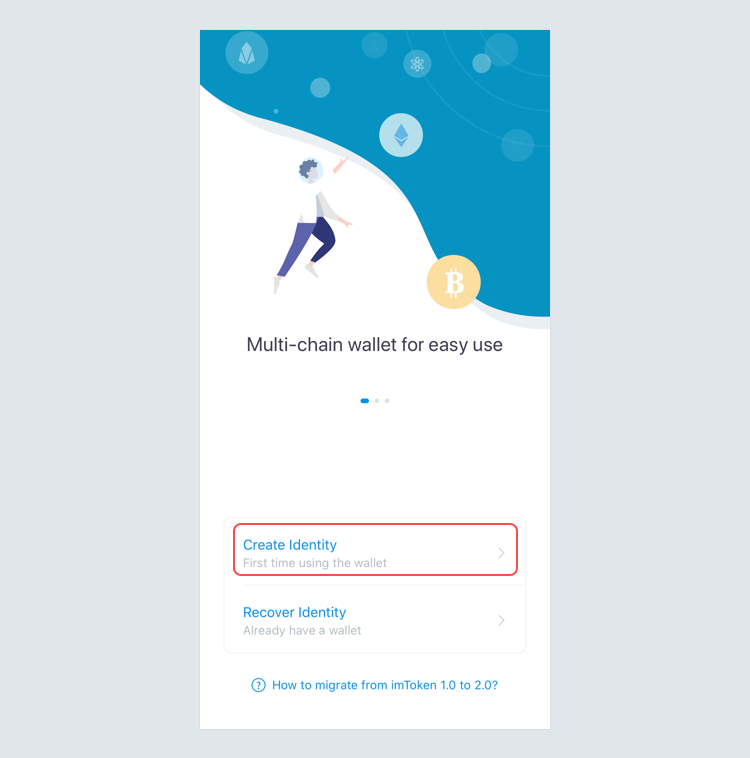 If it's your first time to use imToken 2.0 with your already backed-up Mnemonic phrase. You can simply "Restore an identity."