About ZigZag
ZigZag is a decentralized order book exchange powered by Zero-Knowledge technology. The exchange was launched in October 2021 on zkSync.
As the first DApp on zkSync, the exchange can offer the CEX trading model that users are familiar with. Also, it is characterized by its decentralization and low barriers as a DEX for them to trade conveniently and safely on a reliable platform.
Related Article: ZigZag is available in imToken: Trade Effortlessly on zkSync
How to Use ZigZag on zkSync?
Preparations
Switch to your zkSync wallet.

Make sure that the wallet is activated. Otherwise, you can send a transaction to activate it.

Prepare sufficient ETH in the wallet to pay Gas fee for follow-up transactions.
Note: Check out How to use zkSync in imToken? for details.
Enter ZigZag
1. Switch to the "Browser" page and enter "ZigZag" in the search bar to open the DApp.
Note: If you cannot open the DApp, please switch to another network on your phone to try again.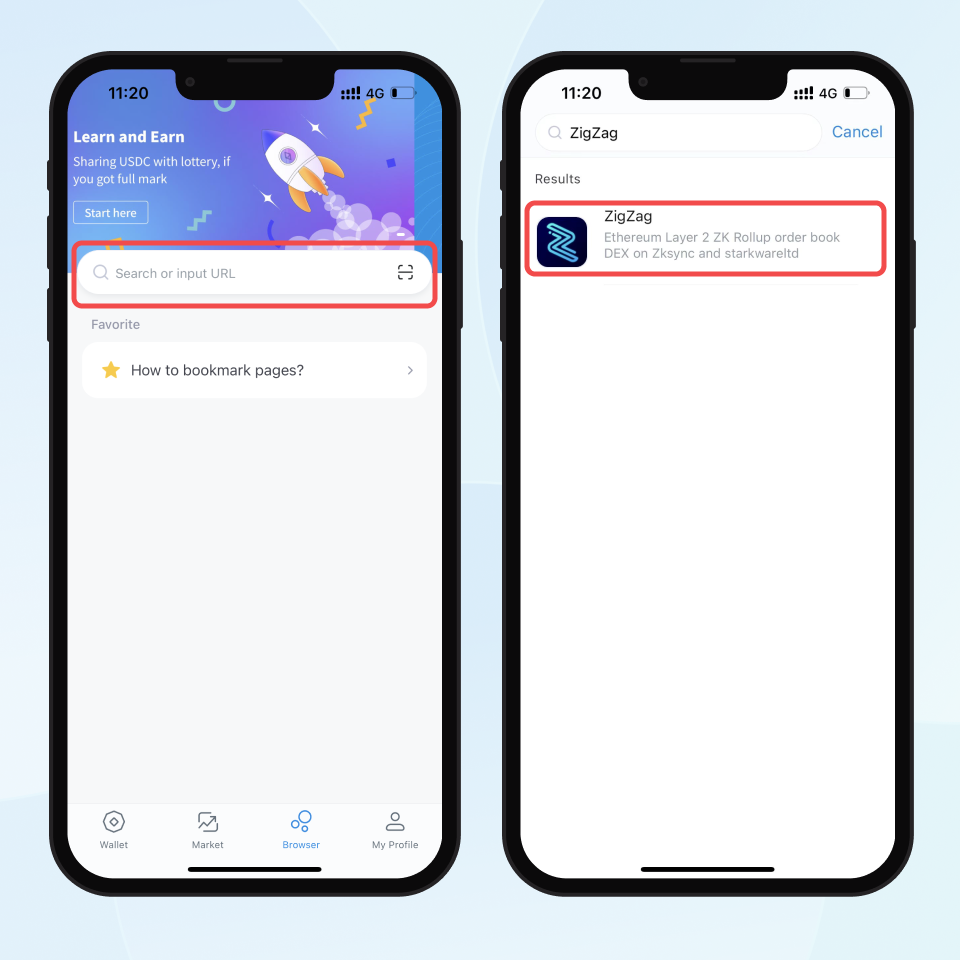 2. Click "CONNECT WALLET" - "Confirm" - "Confirm" and enter your wallet password. After that, your wallet will be connected to ZigZag which is authorized to access the wallet address.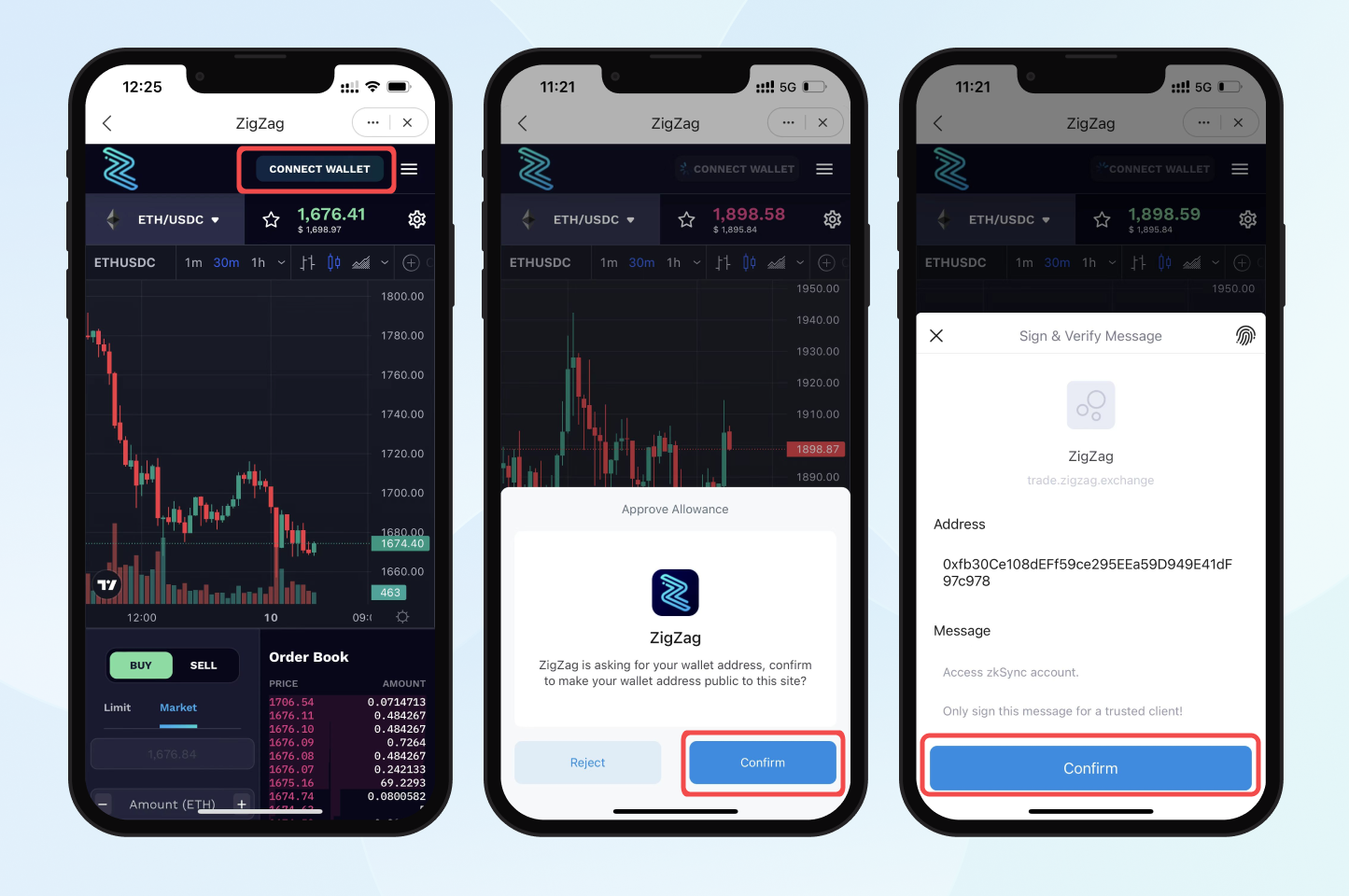 Trade
1. After the authorization, you can click "ETH / USDC" to choose a trading pair on a drop-down list. Alternatively, you can search for your preferred trading pair by entering it in the "Search for a token pair" bar. Here is an example based on the ETH / USDT trading pair: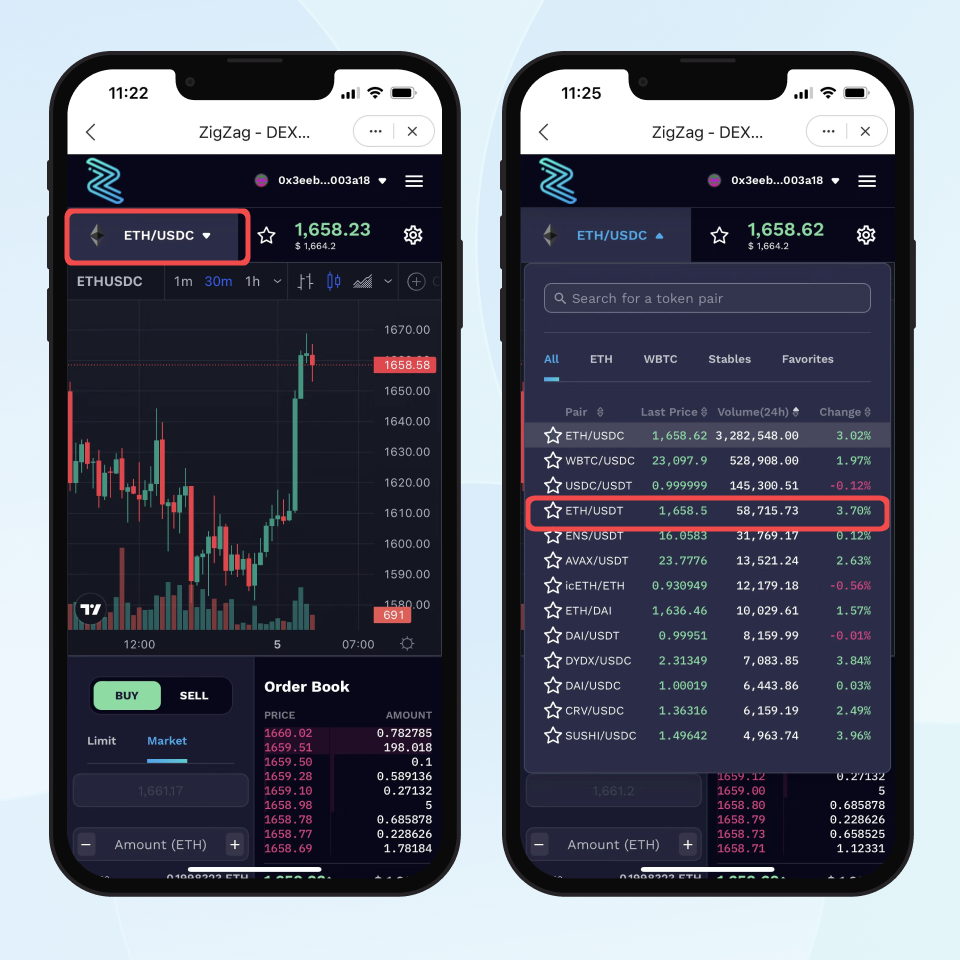 2. You will enter the page for placing orders after selecting the preferred trading pair. On that page, you can place sell or buy orders through the "BUY / SELL" buttons at the top. Traders can trade in either of the following ways:
Click "Limit" to enter your expected price.

Click "Market" to trade at the current market price.
Here is an example of selling 0.01 ETH at the current market price: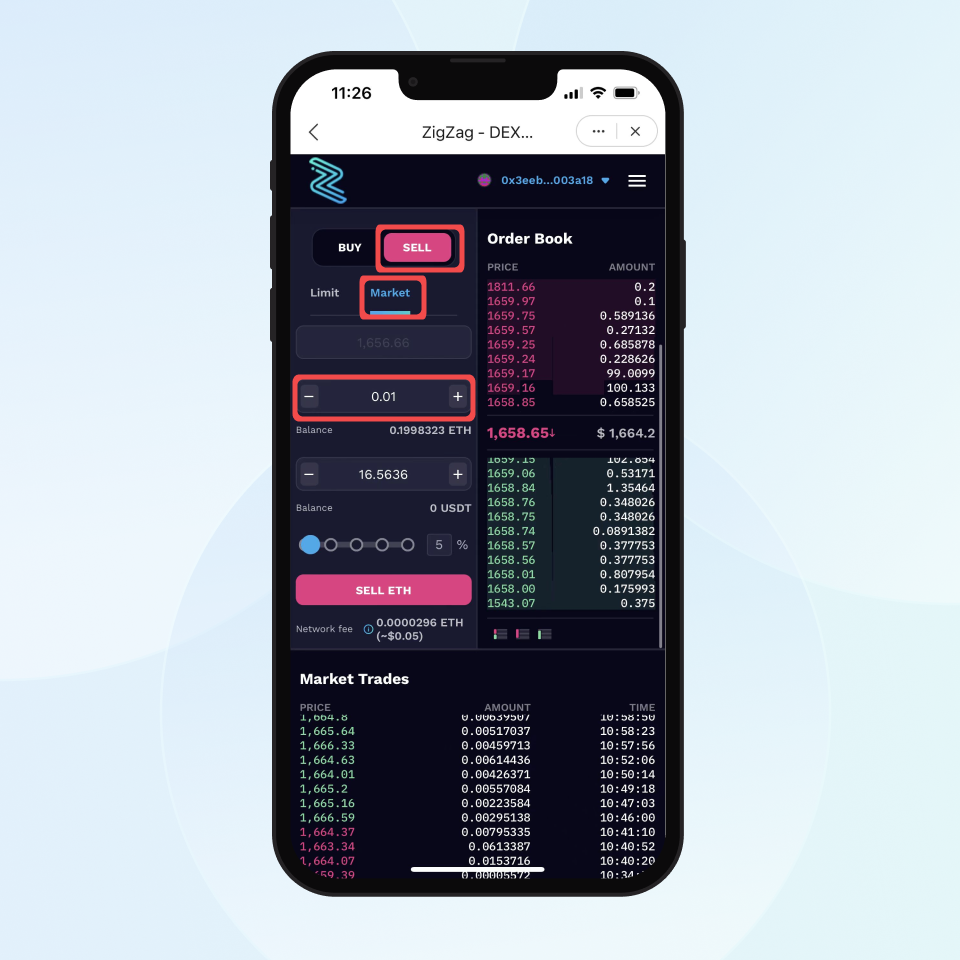 3. After checking all the details of your order, you can click "SELL ETH" - "Confirm" to sign the transaction message. If the transaction is successful, you can see the traded USDT on the first page of your zkSync wallet.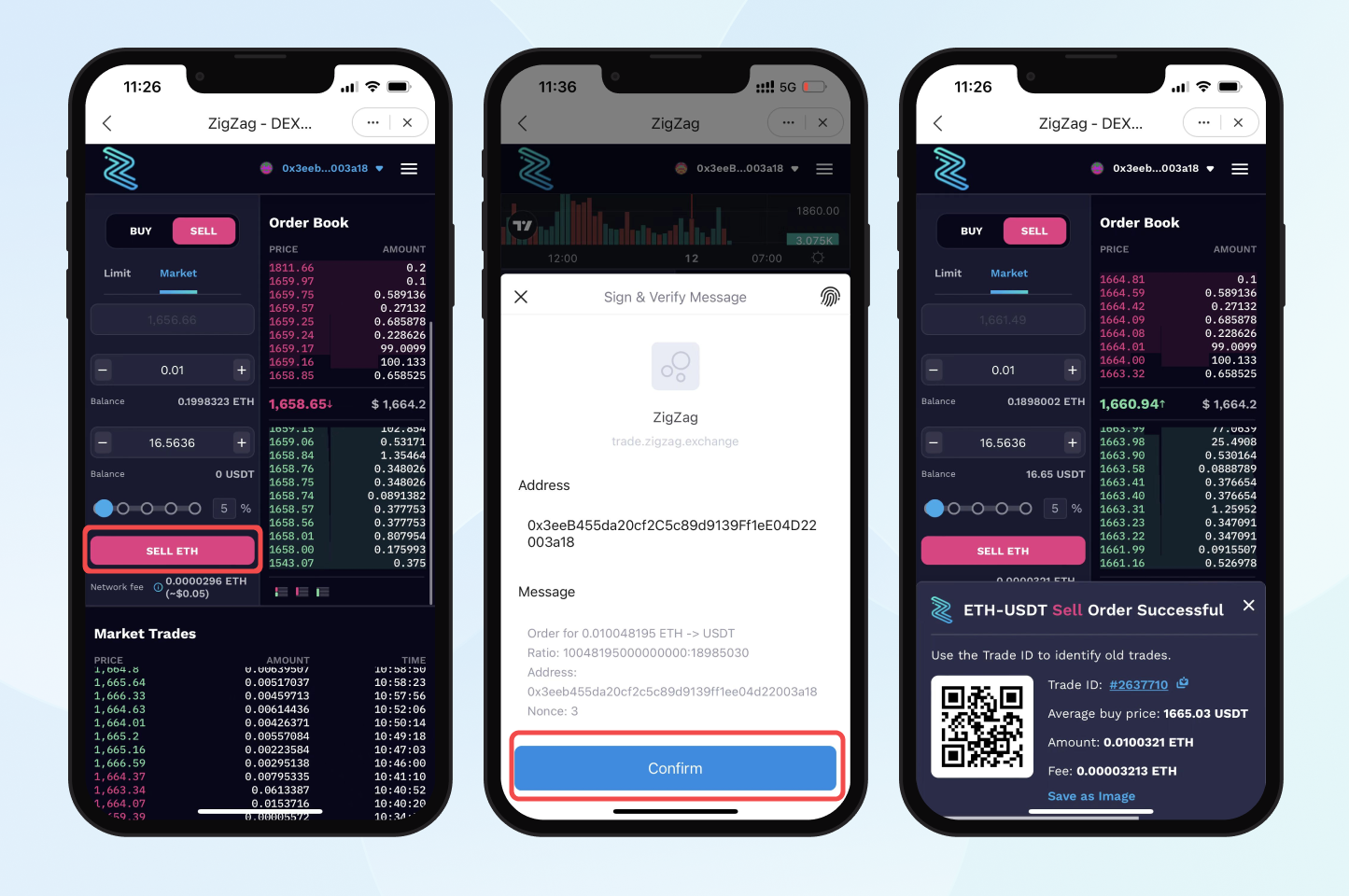 End
For best security on large amounts of crypto, consider our hardware wallet, imKey. imKey also allows users to use ZigZag on zkSync through imKey.
Risk Warning: The content of this article does not constitute any form of investment advice or recommendation. imToken does not make any guarantees and promises for the third-party services and products mentioned in this article, nor assume any responsibility. Digital asset investment has risks. You should carefully evaluate these investment risks and consult with relevant professionals to make your own decisions.