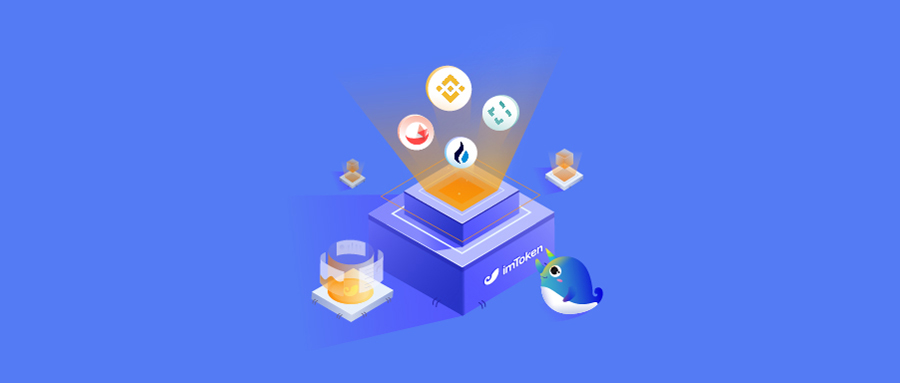 We are pleased to announce imToken now supports the custom RPC and EIP3085 in the latest version.
What is the custom network RPC?
RPC stands for 'remote procedure calls', and is often used to describe connections to remote blockchain nodes for Bitcoin, Ethereum and other networks. The connection lets users send transactions, get transaction status etc.
Being able to set custom RPC connections allows users to directly use networks such as various Ethereum compatible networks, including xDai, Layer2 ecosystem such as Arbitrum and Optimism, as well as Binance Smart Chain and Heco.
In other words, with the custom RPC feature, imToken can support all Ethereum (i.e. EVM) compatible networks. See chainlist.org for the full list.
What is EIP3085?
EIP3085 is a way for users to connect wallet applications such as imToken to custom network nodes, allowing them to use various Ethereum compatible networks right within a supported DApp. The standard therefore greatly improves the experience for DApp project owners, wallets and users.
When you open a DApp that supports EIP3085 on imToken, the page will automatically prompt you with information about the custom RPC you need to set up to use this DApp. Just click to confirm, and you can experience DApps on different Ethereum compatible networks.
Ethereum vs Compatible Networks
The Ethereum ecosystem is booming, with 1.3 million transfers settled in the network every day. The TVL in DeFi has increased to $43 billion. And there are 3.6 million ETH staked on the Beacon Chain ... Why do we still support these Ethereum compatible networks?
This is due to the fact that the rapid development of the Ethereum ecosystem has also exposed the problem of insufficient performance. In the face of a continuous influx of users, the Ethereum infrastructure is also being challenged. Since the DeFi boom in 2020, almost every block in the Ethereum network has been fully utilized, which results in network congestion and high miner fees.
The poor performance of Ethereum is driving users away to other Ethereum compatible networks (BSC, Heco). It's urging Layer2 scaling solutions to accelerate iterations.
The value of custom RPC
The custom RPC allows you to access Layer 2 ecosystem, such as Polygon (former Matic), xDai (sidechain), Arbitrum, Optimism and other scaling solutions can be used in the wallet to experience open finance.
At the same time, custom RPC also enables users to directly use BSC, Heco and other Ethereum-compatible networks in their wallets. In other words, you can now transfer tokens from BSC and other compatible networks directly through imToken, and use various decentralized applications.
This is an exciting update for developers. imToken supports not only custom RPC and EIP3085, but also Ethereum test networks (Ropsten, Kovan, Rinkeby, Goerli). Developers can not only switch to the Ethereum test network directly in imToken to debug applications, but also use EIP3085 to help users quickly switch to compatible networks. Users can smoothly experience DApps on different networks without having to set their own network parameters.
Making Layer 2 happen
Ethereum is currently the most dynamic ecosystem in the blockchain world, but the performance limitations of the infrastructure are hampering the emergence of ideas. Breaking the limitations is a prerequisite for Ethereum development.
imToken offers a Layer 2 section at the "Browse" page where you can easily experience relatively mature Layer 2 projects in the community.
Together with the Ethereum community, imToken will continue to support the development of the Layer 2 ecosystem!