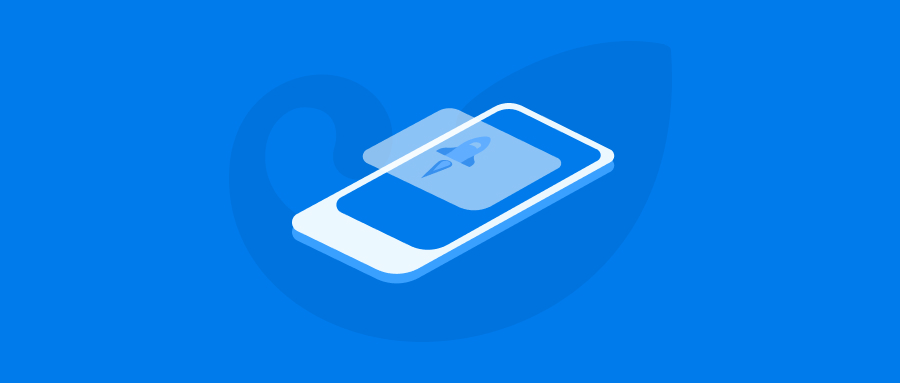 Tokenlon now aggregates professional market makers, Uniswap and Curve. For you to always get the best price!
We had token swap features already in 2018, but nothing comes close to the latest update of Tokenlon.
Tokenlon originated in 2017, as part of imToken. Now an independent DEX, it aims to bring token swaps to your decentralized wallet.
Trade on Tokenlon to get the best price of 3 trading venues
Trading on the old Tokenlon you would get prices from professional market makers. On the new Tokenlon you get the best prices from those market makers as well as Uniswap and Curve.
In short: You will find more tokens and better prices.
On imToken-side we support Tokenlon's update with a variety of design and functional optimizations:
Optimized fee view: Showing corresponding trade fee more clearly.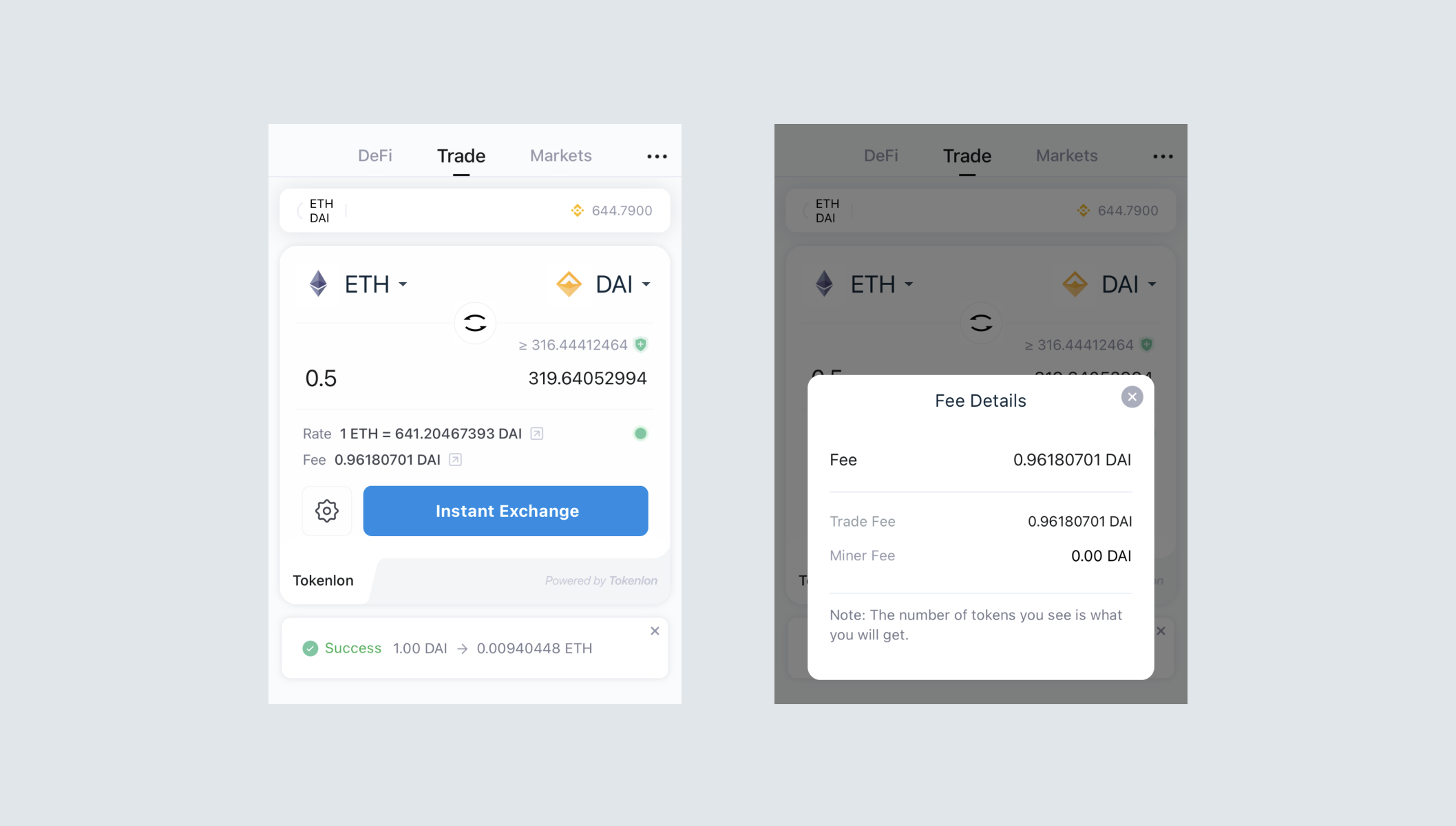 AMM trade view: Showing slippage and minimum amount for orders on AMMs (i.e. Curve and Uniswap).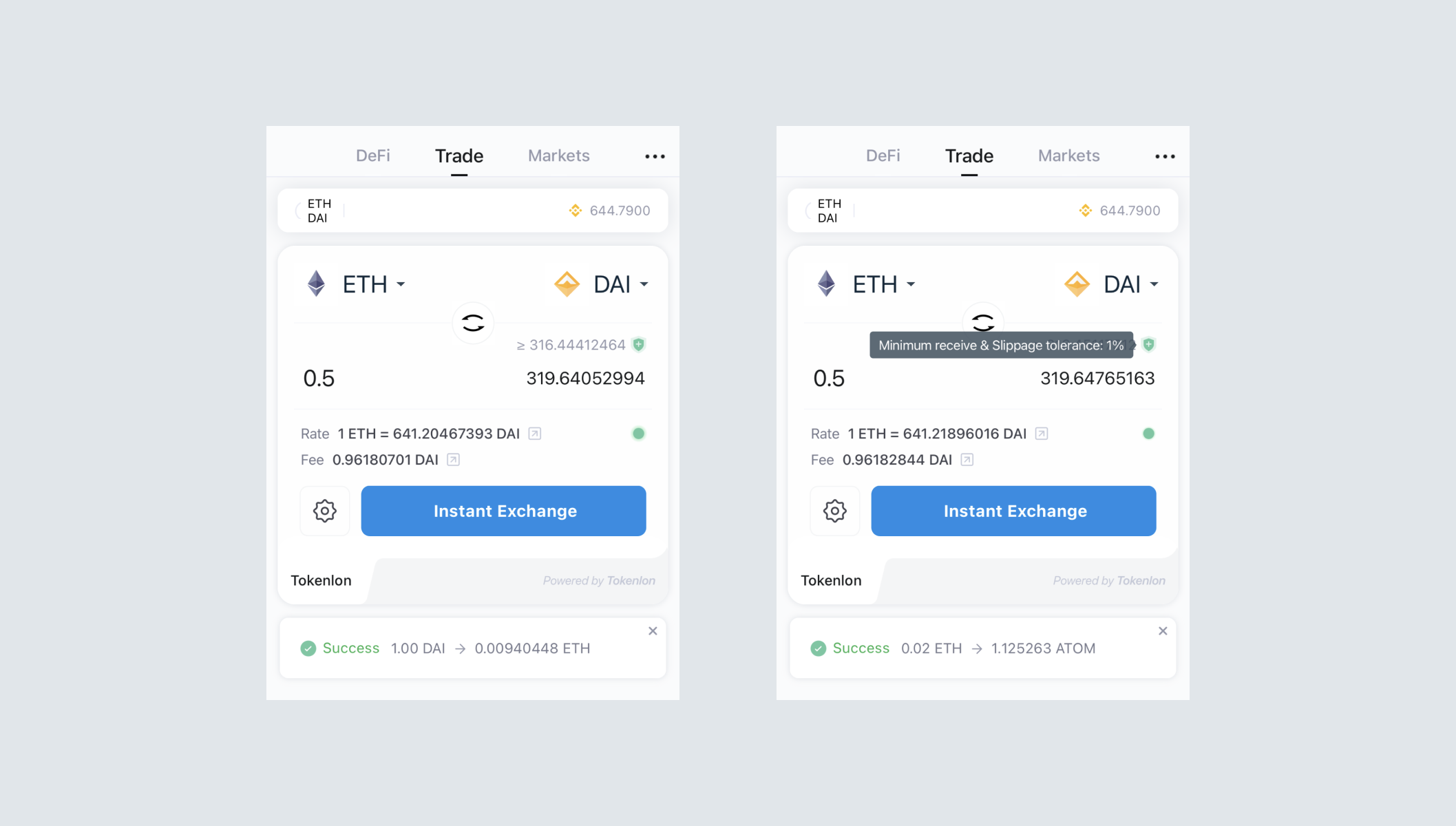 Advanced trade settings: Add different receiver address and set price slippage for AMM trades. Trades with the professional market makers are still You-See-What-You-Get Zero slippage.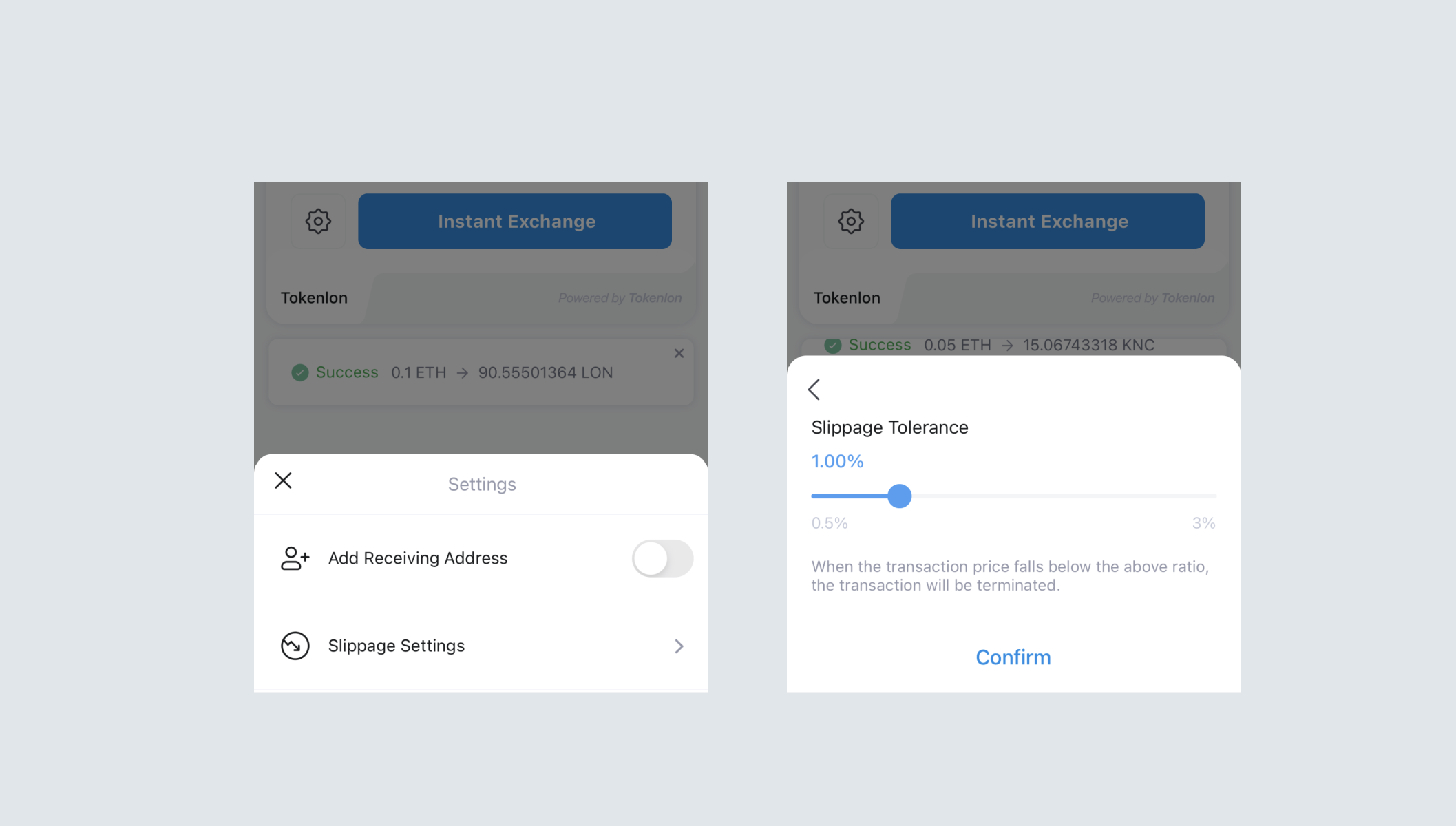 Tokenlon news: Click the bottom view to see the latest Tokenlon news and events.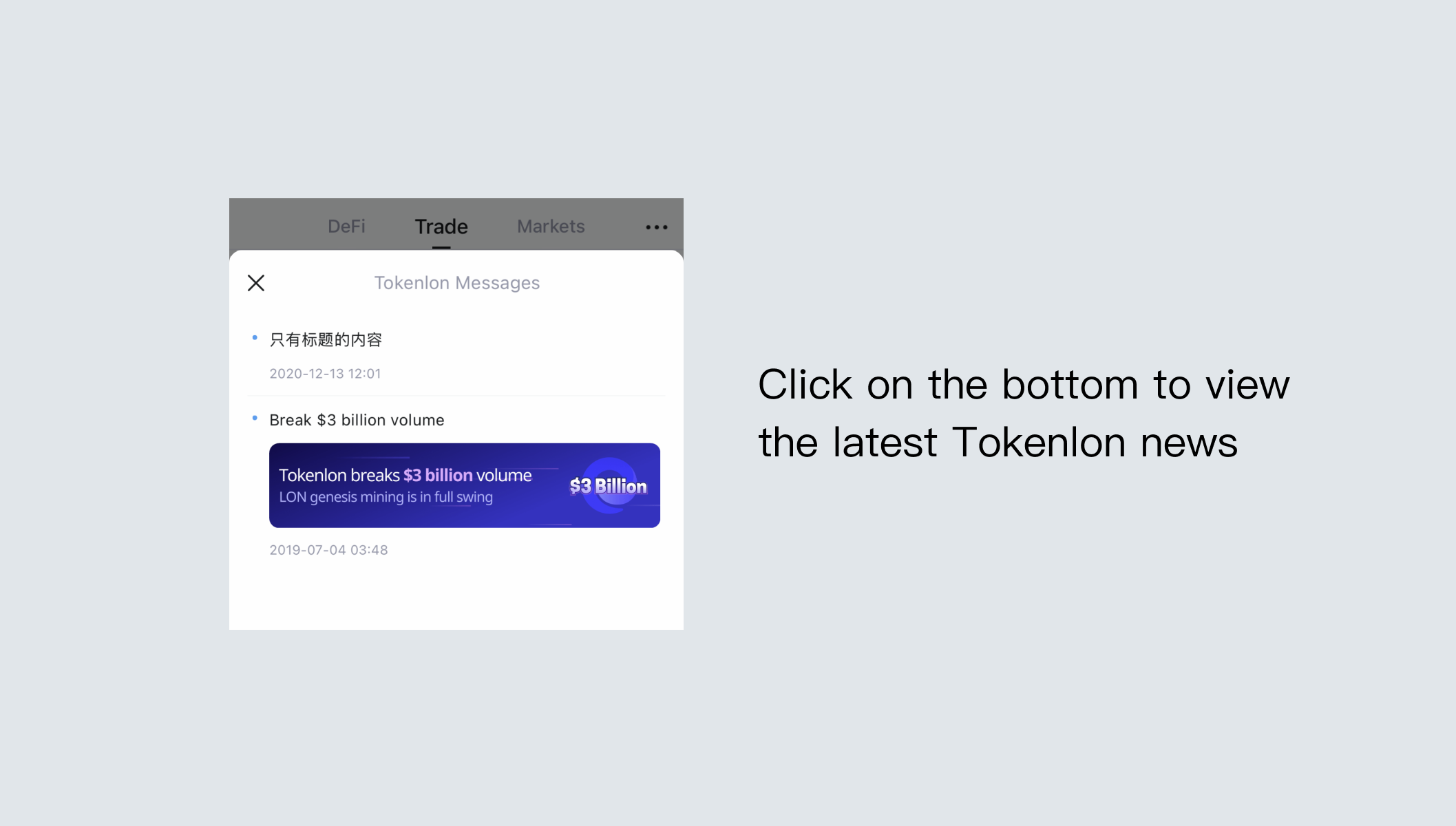 User feedback: Click on the upper right corner and select 'User Feedback' to ask for help or provide suggestions.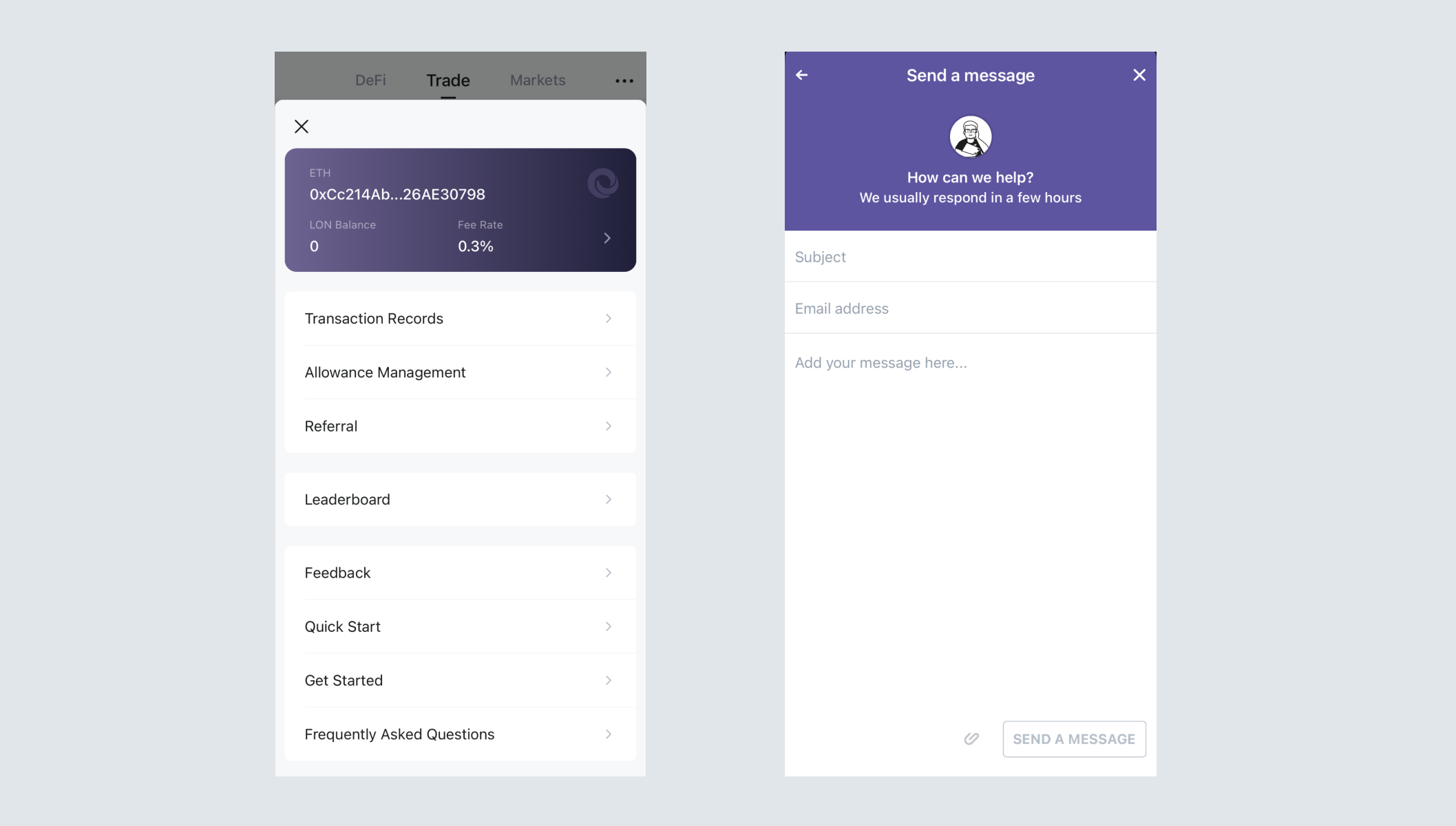 imToken 2.8.0 lets you swap directly on the Market view, right next to your trade history.
The DeFi Manager got its own view right next to it. Switch by swiping right or clicking the button at the top.
Claim Tokenlon's LON rewards
A total of about 6.94 million LON can be claimed by imToken users. As the incubator and important entry point of Tokenlon, imToken has made a great contribution to the achievements of Tokenlon. Therefore, this part of LON has been allocated to imToken early users, according to the wishes of the imToken team, covering nearly 250,000 addresses.
https://tokenlon.zendesk.com/hc/en-us/articles/360054635311-LON-Giveback-Program
How to update
Android users: You can download from the official website

https://token.im

or at your favorite app store

iOS users: You can download from the App Store
If you face any difficulty using imToken or have any comments and suggestions for us, please submit your feedback directly within the app.
Always backup your keys!
Before upgrading, please make sure that all wallet identities have been backed up properly. Please write down the Mnemonic phrase on a physical paper, never store it in the network;

Please restrain from sharing your private key, Mnemonic phrase or Keystore to anyone! If you find potential hacking activities in imToken, please report to us via email at hack@token.im to prevent more people from being deceived;
Please have a look at our Help Center at https://support.token.im/hc/en-us for more detailed information about imToken.