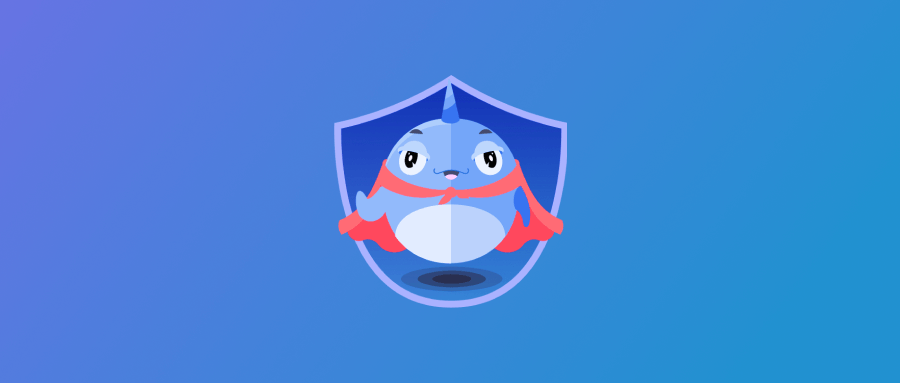 As we all know, imToken is a decentralized wallet. What does it mean? It means that the mnemonic phrase and private key are controlled by you completely - you are the only owner of the wallet. We have several tips to help you keep the asset safe.
1. Download
The imToken Fans Group channel on Telegram is not an official imToken chat room. Some users have reported that there are scammers trying to reach them privately and send malicious download links. Please remember that imToken team will never contact you via pm, nor request your confidential information.
For imToken support, always email: support@token.im
To download imToken, always visit: https://token.im/
2. Backup
By talking to 200,000+ users, we found that most people lost their coins due to the following reasons:
Forget to back up

Back up the wrong mnemonic/ private key

Save the mnemonic/ private key in iCloud, or any other cloud service

Share it with friends or others
Here are some of the recommendations:
After creating a wallet, please backup your wallet offline in time

Back up the wallet by handwriting, or use a mnemonic key box to save the backup

Double check if the mnemonic phrase and private key are accurate

Do not save the mnemonic phrase through cloud, Facebook, emails, etc

Do not share the private key with others
3. Transfer
Due to the nature of the blockchain, you can never reverse a transaction once it's successful.
When you try to send tokens, please double check if the address you copied is the right one, controlled by an individual or a contract. If the recipient is the token contract itself, those tokens may be lost forever!
imToken will warn you when sending tokens to a contract address.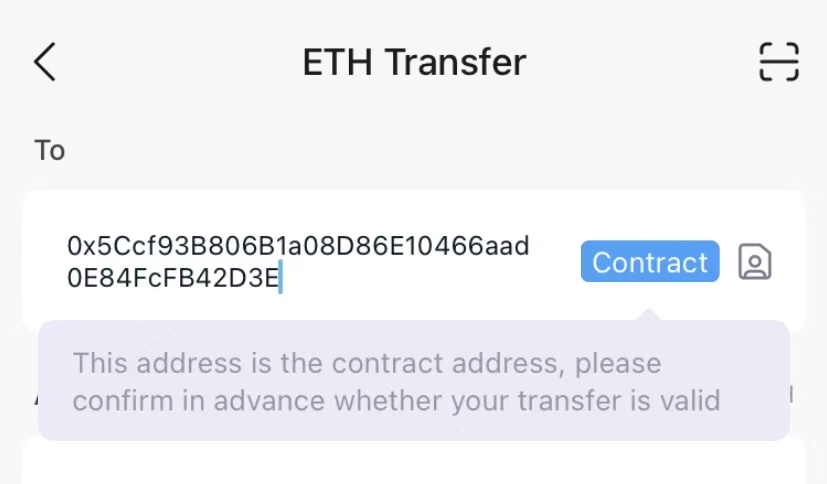 4. DApp - Ponzi Scheme
Another situation involving wallet security is the Ponzi scheme. Such projects often use high returns as the bait. The initiator recruits other 'investors' who in turn recruit other investors and so on. Behind the high return is always a high risk. Please be aware!
Common Ponzi schemes include: Forsage, Etherchain, etc.
Smart contracts are autonomous, and effectively indestructible. If you find a suspicious dApp, please contact us at hack@token.im, our security team will check and add alerts whenever necessary.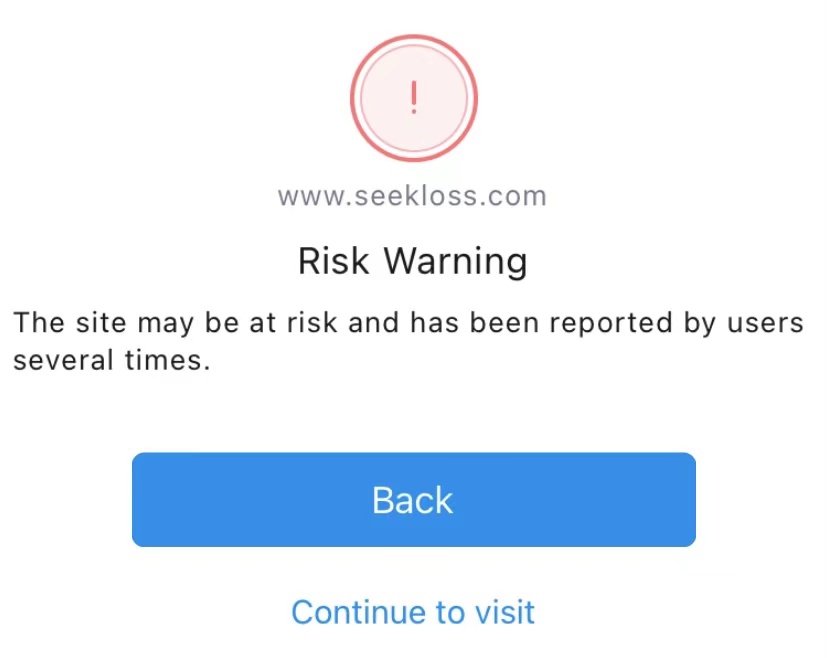 Although it's good to be informed, we hope that you'll never experience the unpleasant experience in the above.