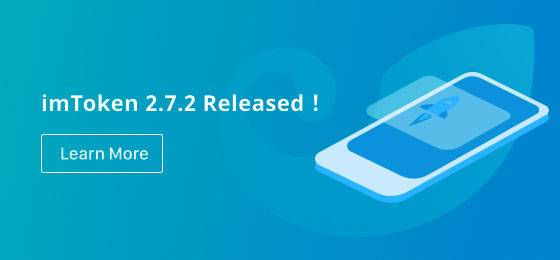 The crypto winter has passed, Eth2 is coming.
Eth2 is about to start, and the market continues to fluctuate while we release imToken 2.7.2 for you in this "hot winter".
This update:
Use the imKey hardware wallet to complete FIL storage actions and transfers;

Use the ETH / Filecoin transaction acceleration function to solve the problem of stuck transfers;

Trade more smoothly on the revised market and optimized Tokenlon;

More optimizations and fixes.
imKey hardware wallet supports Filecoin!
imKey has supported Filecoin. You can use imKey to complete FIL storage and transfer. imKey currently supports BTC / ETH / EOS / ATOM / FIL. According to our imKey friends, other public chains are also on the way. We are looking forward to it together.
Friendly reminder: Please install Filecoin according to the following conditions.
If you bind or rebind imKey in imToken for the first time, Filecoin will be automatically supported;

If imToken has been bound, you need to go to "Application Management" to manually install Filecoin; you do
If you do not have an imKey hardware wallet yet, not a problem, click here to buy see whether it's available in your region.
Transfer stuck? No problem! Accelerate in one click.
As an old imToken user, you must know the acceleration function, which solves the problem of a transaction that has not been confirmed. imToken will automatically follow the network conditions calculating the optimal miners fee to accelerate.
Alternatively you can queue your new transaction behind the earlier one so that you do not need to wait before the earlier one confirms.
imToken 2.7.2 furthermore lets you now choose to cancel a transaction. Simply select the transaction that you want to cancel and click the "Cancel transaction" button. Of course only transactions that aren't yet confirmed have a chance to be cancelled.
In addition, Filecoin wallet also supports the "Transaction Acceleration" function, so don't worry about getting stuck in the transfer card. Click "Accelerate" to let the transaction fly for a while~
Optimized Market and Tokenlon
In the new imToken 2.7.2, the market has been revised. Switch to the "Market" to enter the new quotation section. Here you can view token price, market value, increase and decrease, or view the token markets you are interested in on the "Optional" page.
In short, you can use imToken for not only trading but also to check market data.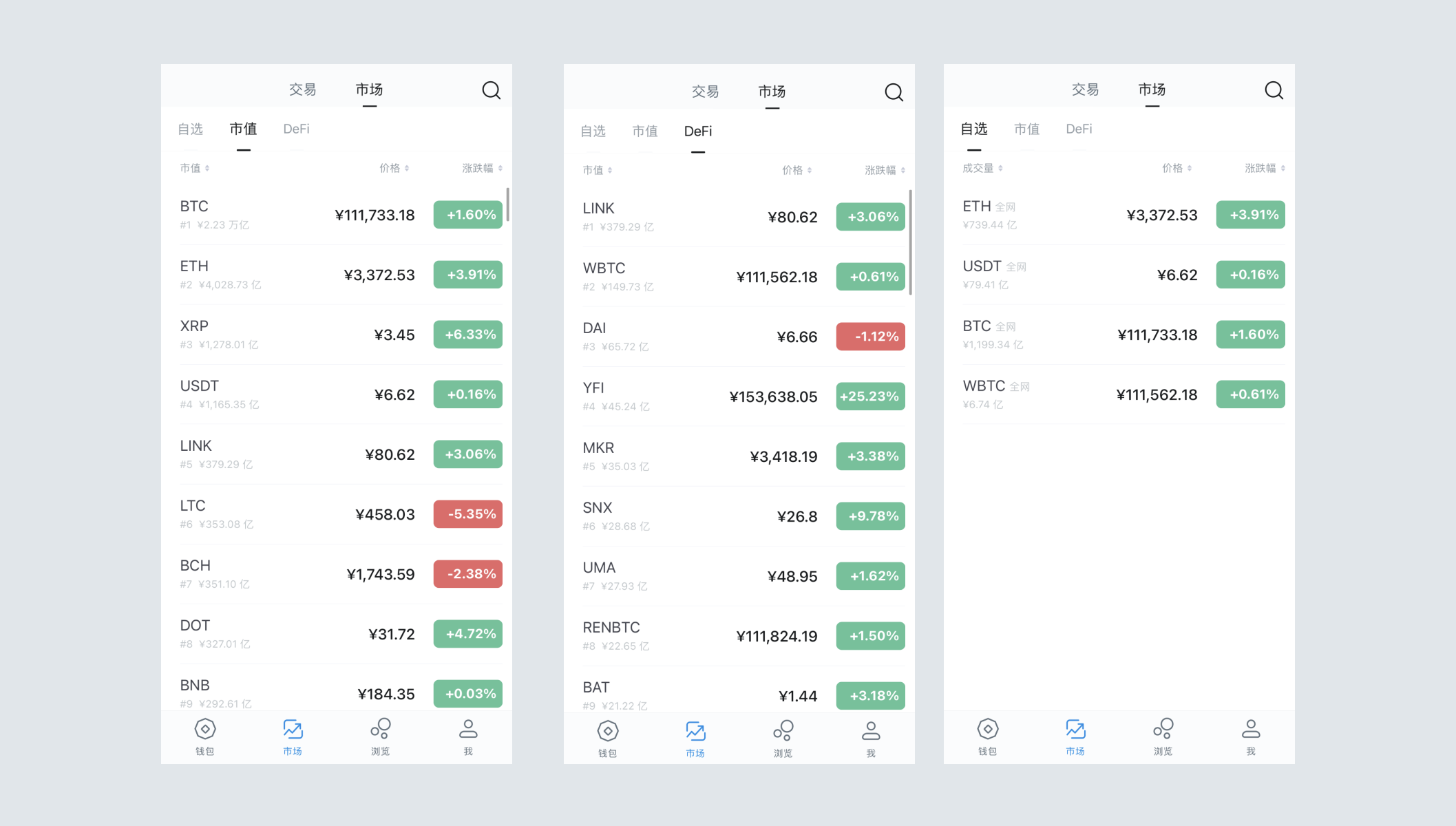 At the same time, imToken integrated a few optimizations for Tokenlon.
Quickly select tokens
The new version of Tokenlon will provide a list of "recently traded tokens" and "recommended tokens" for you to quickly select tokens.
Adding a receiving address
Entering the exchange quantity, you will find that Tokenlon has supported the designated receiving address, manually input or select the address in the address book, exchange and transfer to the target payee in one step.
View trade records
Tokenlon trade records are optimized so that you can more intuitively obtain information such as trade status. Also filter by token and view exchange status at a glance.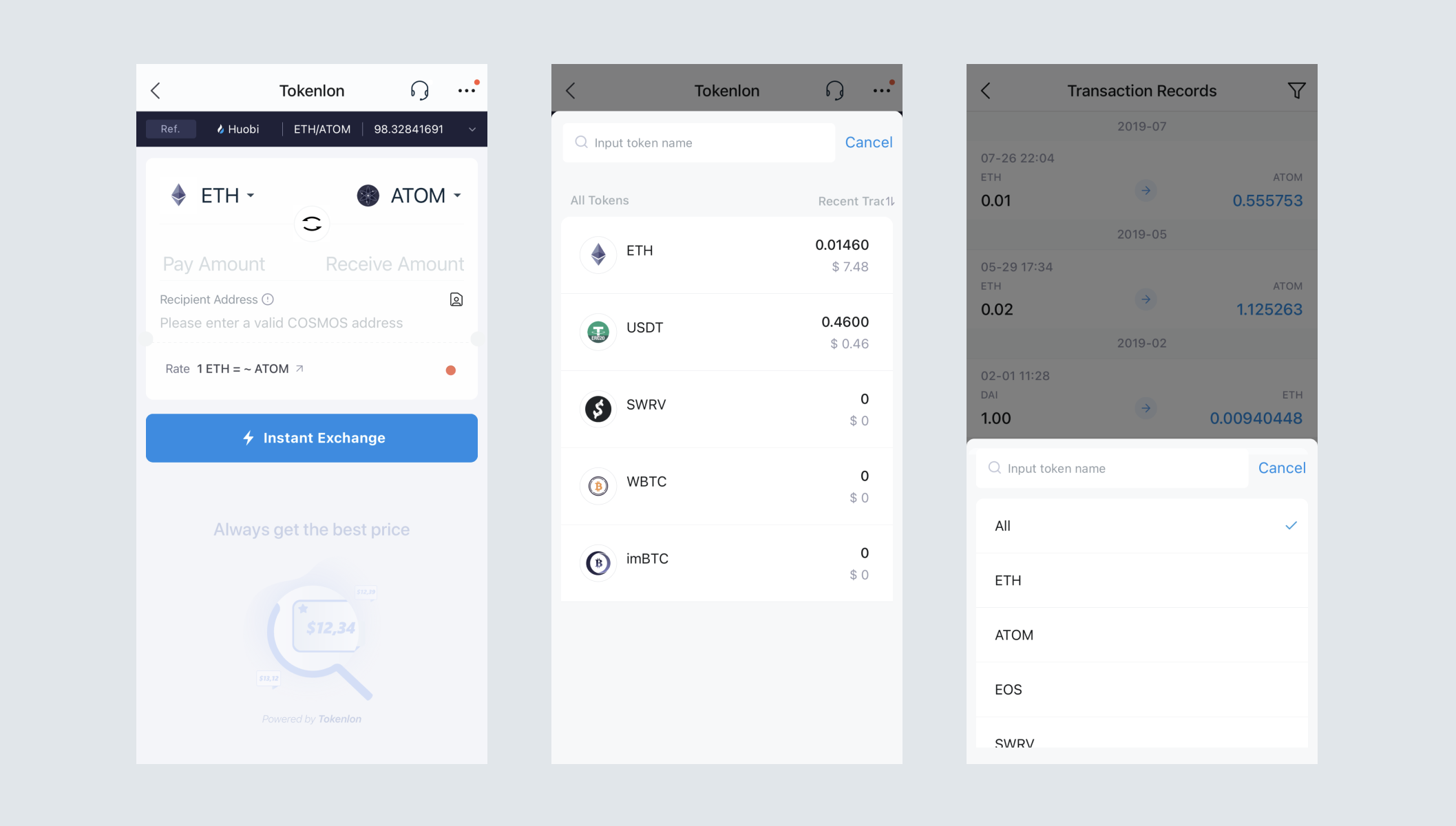 Eth2 - For You
Now that Eth2 has set sail, you may be curious how to participate as an ordinary investor? Upgrade to imToken version 2.7.2 and stay tuned, imToken will open relevant special pages as soon as possible.
You may also be interested in
View transfer address tips, clearly marking ENS / contract / risk address and other types;

Import the V3 format Keystore into Polkadot wallet;

See a security prompt when copying the private key/Keystore.
How to update
Android users: You can download from the official website

https://token.im

or at your favorite app store

iOS users: You can download from the App Store
For 1.0 users, please follow the tutorial below to upgrade 1.0 to 2.0 safely:
If you face any difficulty using imToken or have any comments and suggestions for us, please submit your feedback directly within the app.
Always backup your keys!
Before upgrading, please make sure that all wallet identities have been backed up properly. Please write down the Mnemonic phrase on a physical paper, never store it in the network;

Please restrain from sharing your private key, Mnemonic phrase or Keystore to anyone! If you find potential hacking activities in imToken, please report to us via email at hack@token.im to prevent more people from being deceived;
Please have a look at our Help Center at https://support.token.im/hc/en-us for more detailed information about imToken.