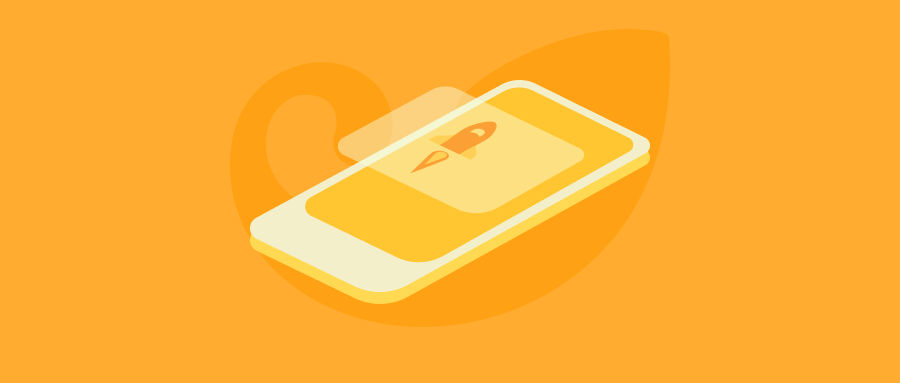 Our new ETH Gas Station is online! Using it, you can make transactions even with ZERO ETH in your wallet.
Updates of the new imToken 2.5.5: 👇
ETH Gas Station let's you pay transaction fee with tokens

Updated token allowance manager: Understand & edit token authorizations

Performance optimization, smoother access to applications and web pages

Fixes
ETH Gas Stations: Transactions without ETH
Have you ever had ERC20 stuck in your wallet? Need to first deposit ETH into a new address before being able to transact?
We have good news: Those days are over, thanks to our new ETH Gas Station!
How does it work?
Having updated to the latest version imToken, a user that has insufficient ETH to pay for the transaction fee can use USDT (and soon more tokens) to quickly recharge ETH to solve the urgent problem.
The app will prompt you to get 5, 10 or 20 USDT worth of ETH with the conversion rate taken from Tokenlon DEX. A small fee applies.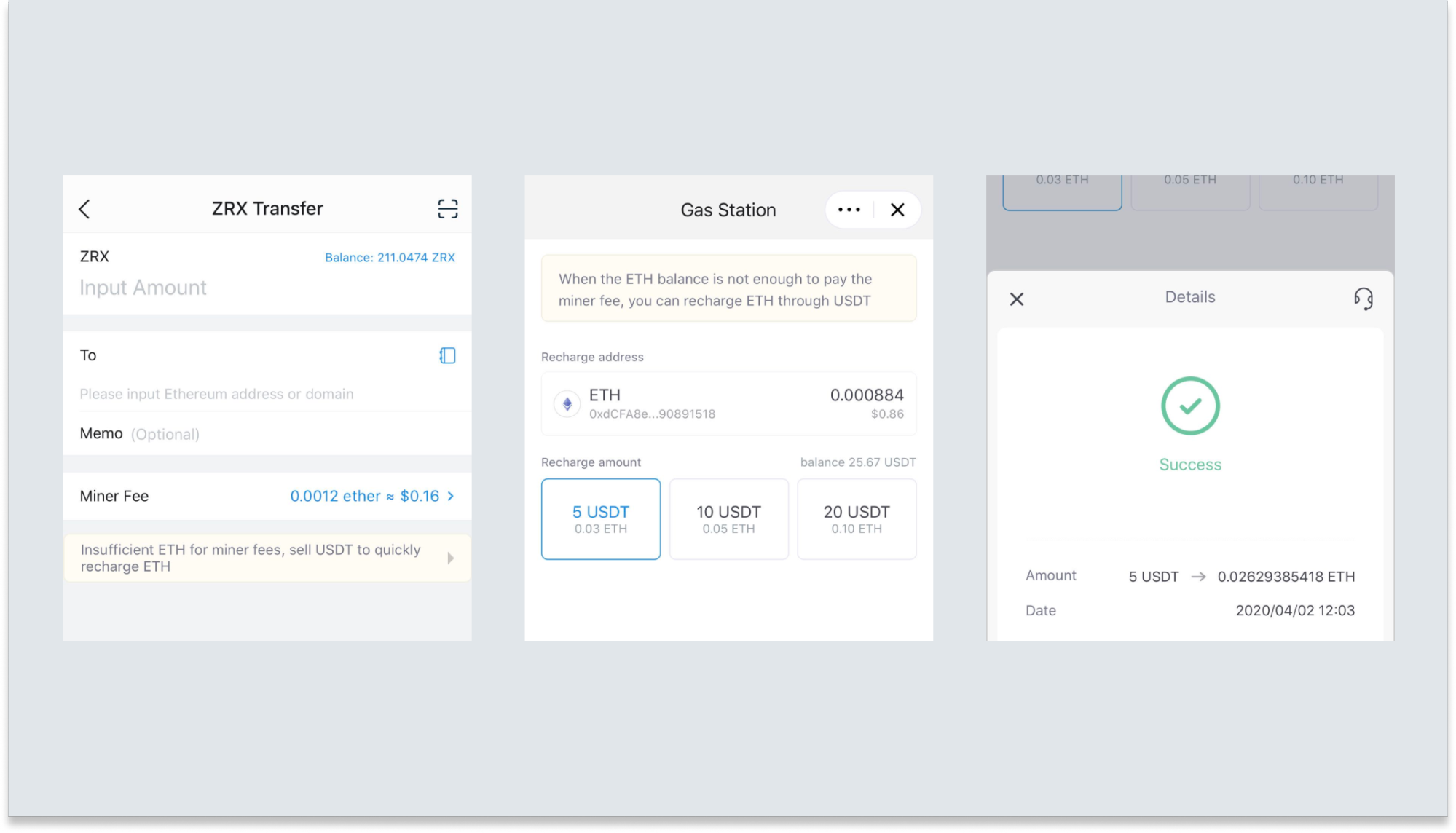 More secure and autonomous authorization management
The second big solution we present in this update concerns DApp approvals, a long known issue we discussed in our last blog post here.
If you ever used a DApp, you may have discovered that they routinely ask for authorization of unlimited amounts of ERC20 tokens (approve).
Setting unlimited approvals leaves you at the risk of the DApp (or a hacker) stealing a bigger amount of your tokens.
In imToken 2.5.5, we introduce the following optimizations:
Adding an advanced preview of token authorization

Adding the ability to edit the allowance

Adding an "Token Allowance Checker" DApp to manage DApp, you can change the authorization status at any time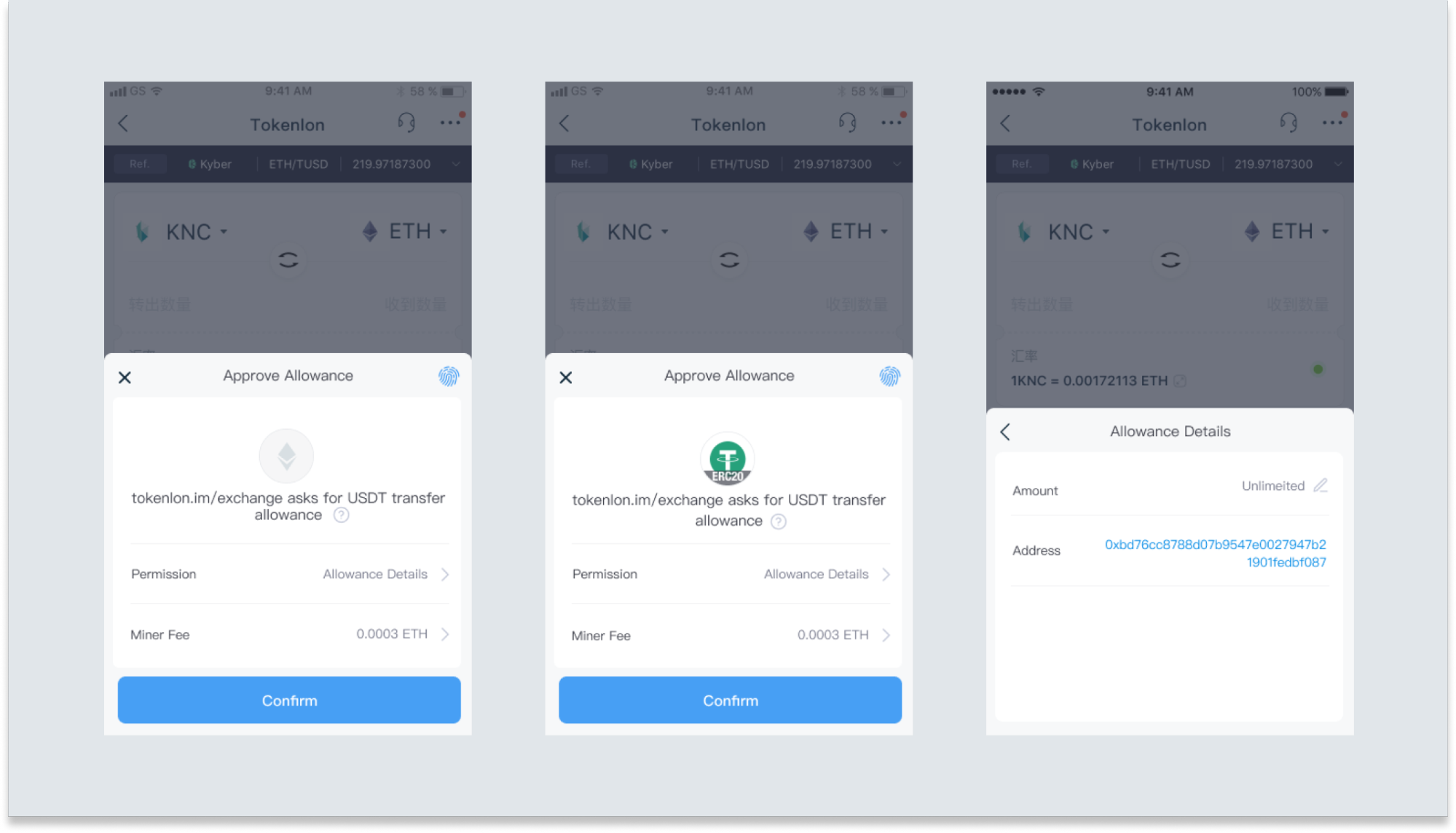 Smoother access to applications and web pages
This update is also adding a performance optimization for imToken's DApp browser.
We tried it ourselves. And believe us, you will definitly notice! 😄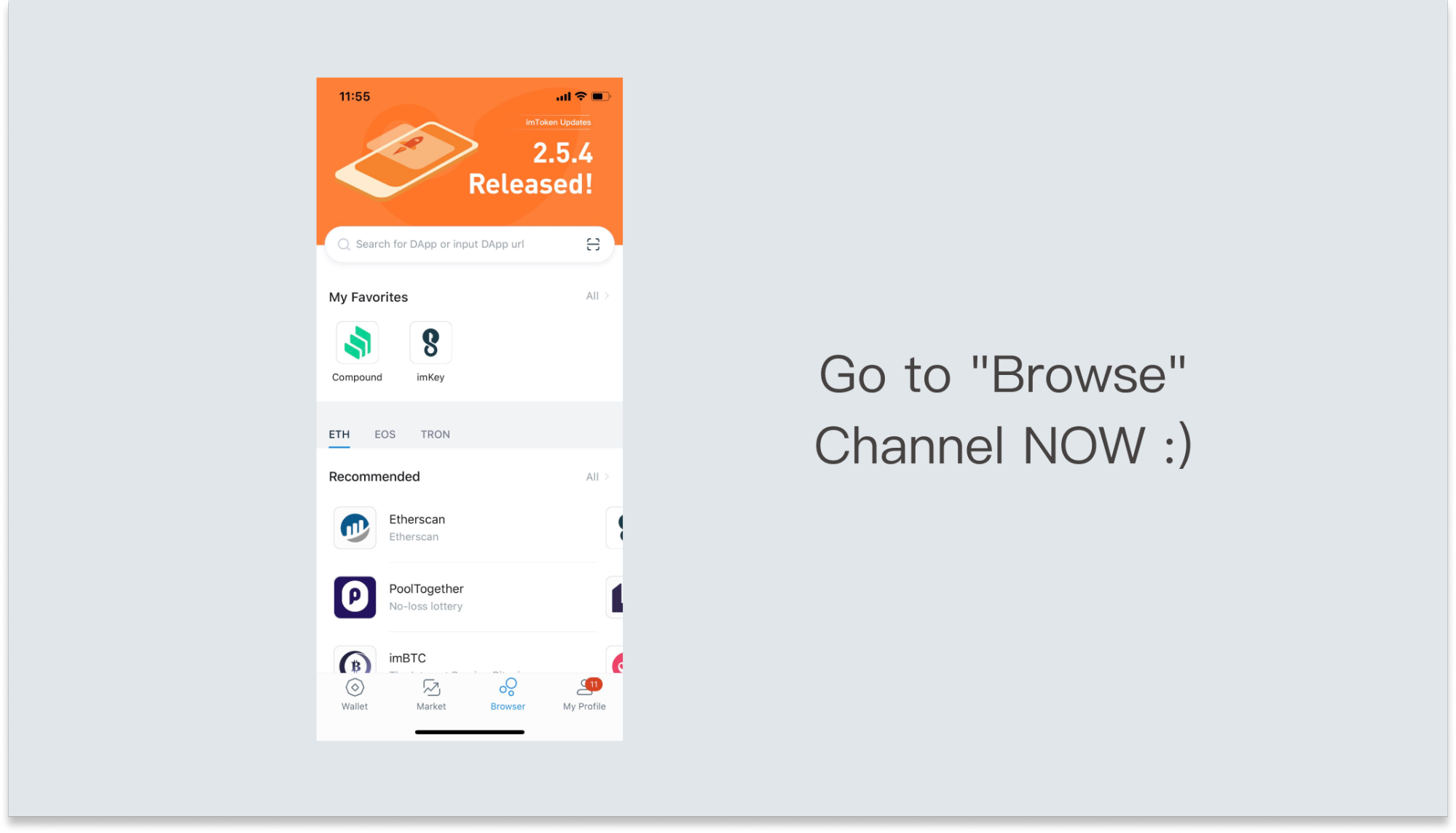 How to update
Android users: You can download from the official website

https://token.im

or at your favorite app store

iOS users:

You can download from the App Store
For 1.0 users, please follow the tutorial below to upgrade 1.0 to 2.0 safely:
If you face any difficulty using imToken or have any comments and suggestions for us, please submit your feedback directly within the app.
Always backup your keys!
Before upgrading, please make sure that all wallet identities have been backed up properly. Please write down the Mnemonic phrase on a physical paper, never store it in the network;

Please restrain from sharing your private key, Mnemonic phrase or Keystore to anyone! If you find potential hacking activities in imToken, please report to us via email at hack@token.im to prevent more people from being deceived;
Please have a look at our Help Center at https://support.token.im/hc/en-us for more detailed information about imToken.