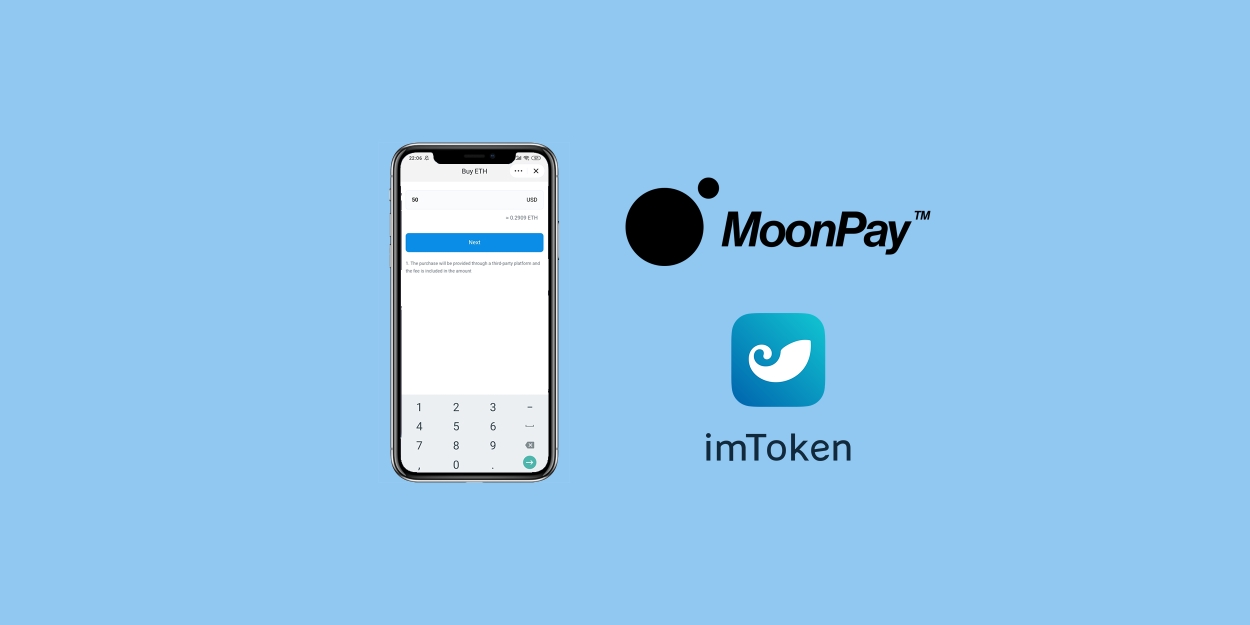 Fiat-to-crypto by MoonPay: Purchase BTC, ETH, EOS & more with fiat in over 40 countries (including 🇬🇧 🇪🇺 🇺🇸 🇦🇺)
We are thrilled to introduce a natively integrated fiat-to-crypto gateway powered by MoonPay.
This added feature will allow imToken users in more than 40 countries to purchase BTC, ETH, EOS and many more digital assets with fiat.
With the simple and fast fiat-to-crypto, we are looking forward to lowering the barrier-to-entry for our users again and bringing the crypto to a broader audience.
To get started
Open up your imToken app.
Visit the Asset Details screen of your selected asset.
Click on the Exchange button and select Buy xxx.
Input the $ amount you want to purchase and follow the instructions.
Supported Assets
BTC, ETH, EOS, LTC, PAX, TRX, TUSD, USDC, USDT, BAT, DAI, EOSDT, and ATOM.
Supported Countries
🇬🇧 United Kingdom
🇪🇺 Most of Europe
🇺🇸 Most of the USA
🇦🇺 Australia
🇧🇷 Brazil
🇨🇦 Canada
🇭🇰 HK
🇯🇵 Japan
🇲🇽 Mexico
🇷🇺 Russia
🇿🇦 South Africa
🇰🇷 South Korea
and more. Click here to see the full list of supported countries.
Pricing
4.5 % of each purchase or a $4.99 minimum fee will be collected by MoonPay.
About MoonPay
MoonPay is a fintech company that enables web and mobile developers to let their users purchase virtual currencies using their everyday credit card. It integrates with banks and online crypto exchanges to fulfil the entire purchase process.