We are happy to announce that we listed iSwap, a cross-chain trade platform, which enables low-cost, low-risk cross-chain transactions in 3 seconds.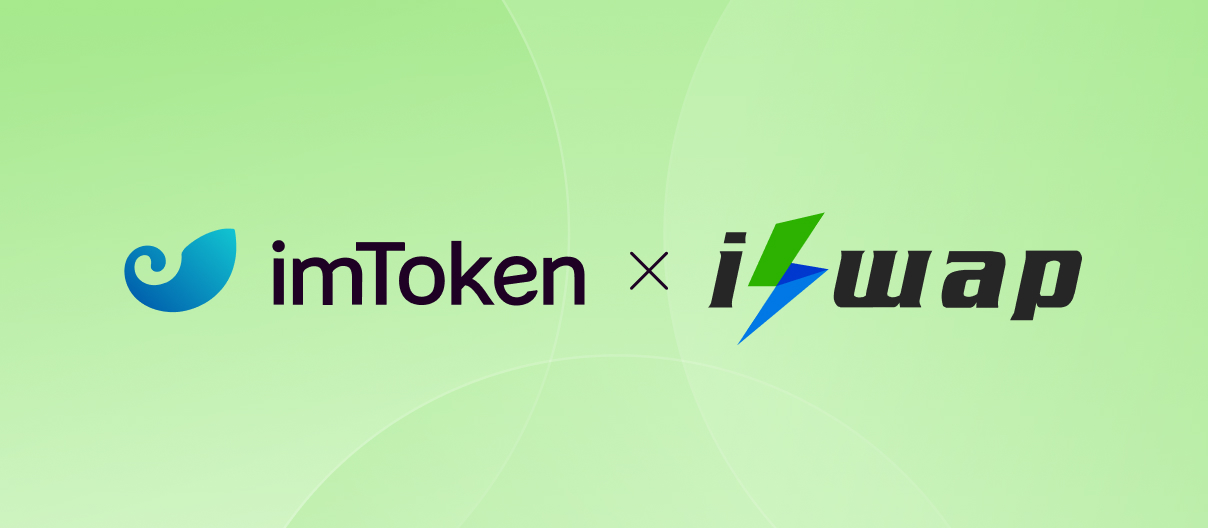 iSwap supports 50+DEX, 5000+ tokens by deploying aggregators on multiple chains, covering more than 95% of the total TVL in the DeFi field. The event of trading free for large orders is ongoing to reward users, and they can enjoy 0 fee cross-chain large orders in USDT, USDC, ETH and DAI on iSwap. Moreover, iSwap has been upgraded with the single-chain transaction, which matches the optimal path for a single order and saves more costs for users.
Solana is live on iSwap after the latest upgrade, which is the first cross-chain platform supported besides the Solana official cross-chain bridge. The need for efficient exchange from ETH-based blockchains to other blockchains comes true on iSwap this time. Currently, the exchange between 9 chains of ETH, HECO, BNB Chain, OEC, Polygon, Fantom, Avax, Arbitrum and Solana is supported on iSwap.
Why iSwap?
Unlike other cross-chain platforms, iSwap doesn't lock or stake users' assets as liquidity. All assets in the cross-chain positions in different chains are held by iSwap itself. So even if there is any loss, it would be loss of iSwap, not the users' assets. And the market maker mechanism is introduced to re-balance the positions and ensure the fluency of cross-chain transactions.
The fastest cross-chain speed of iSwap can reach 3 seconds, and 90% of users can complete the cross-chain swap on iSwap within 30s. This is the first time that the cross-chain transaction time in DeFi reached second level, it's a milestone breakthrough. Orders less than 10,000 will be completed within 30 seconds, orders with amount of 10,000 to 100,000 USDT will be completed within 10 minutes and orders with amount of 100,000 to 500,000 USDT will be completed within 30 minutes, which leading the cross-chain field in speed
USDT, USDC, ETH and DAI are supported in large order, and users can experience cross-chain large orders for free on iSwap. iSwap combines the advantages of multiple platforms in a single chain, adopting the mode of cross-chain with low slippage. Bridge and Swap are combined to meet users' needs, including exchange of the single token on different chains and different tokens on different chains. A single order goes through multiple dexes, and the liquidity will be provided for users to perform optimal path matching, saving more costs for users.
iSwap puts user experience at first, and aims to continuously meet the increasing demands in cross-chain transactions. iSwap not only reduces cross-chain costs but also provides the best cross-chain services. By entering the iSwap page, users can quickly start cross-chain transactions in three steps, experience simpler and faster exchange, and achieve the maximum flow of assets.
About imToken
imToken is a decentralized digital wallet used to manage and safeguard a wide range of blockchain- and token-based assets, identities and data. Since its founding in 2016, it has helped its users transact and exchange billions of dollars in value across more than 150 countries around the world. imToken allows its users to manage assets on 20+ mainstream blockchains, as well as seamlessly connect with DApps via a decentralized applications browser.
Download imToken: Google Play | Apple App Store
Follow us: Twitter | Support | token.im
Risk Warning: The content of this article does not constitute any form of investment advice or recommendation. imToken does not make any guarantees and promises for the third-party services and products mentioned in this article, nor assume any responsibility. Digital asset investment has risks. You should carefully evaluate these investment risks and consult with relevant professionals to make your own decisions.