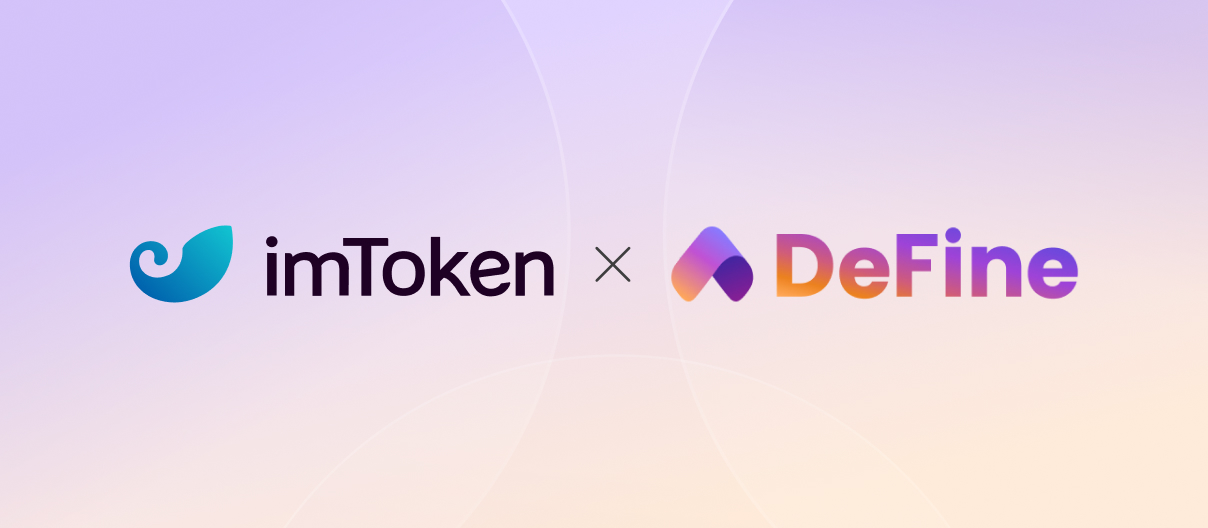 We've added DeFine to imToken. The new NFT social tools help creators like artists, musicians, influencers, gamers, and athletes find a platform and facilitate social interaction, engagement with their fan base using NFTs and social tokens.
DeFine recently released the badge system as a first step in their Social Profile System. With this new feature, eligible users can receive unique NFT-based badges according to their contribution to the community.
To celebrate DeFine's growth and the upcoming one-year anniversary, imToken and DeFine are GIVING AWAY NFT-based badges to our community, as long as you complete the following tasks.
To Enter:
Switch to Ethereum or Polygon wallet on imToken

Enter DeFine platform

via imtoken mobile app

Find one favorite NFT and make a comment
Gather whitelist period: 30th March - 31st March
Badge claiming period: 1st April - 9th April
How to claim your badge
Open ​​https://app.define.one/badge/one-year-anniversary/FIRST-ANNIVERSARY-IMTOKEN via imToken and sign the message to claim the badge.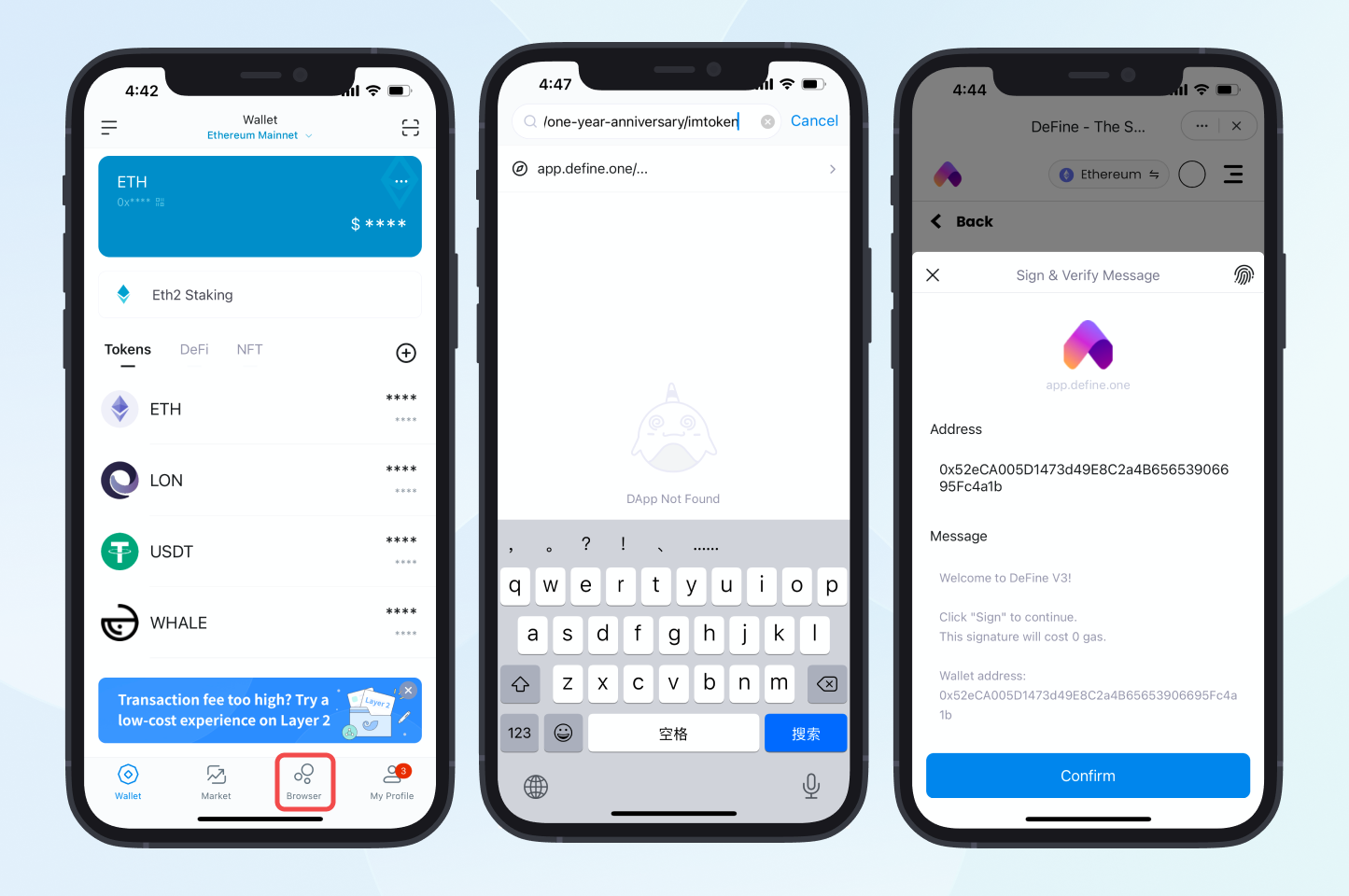 How to check your badge
Search "DeFine" on the DApp browser and check your received badges from "my" - NFTs- in DeFine.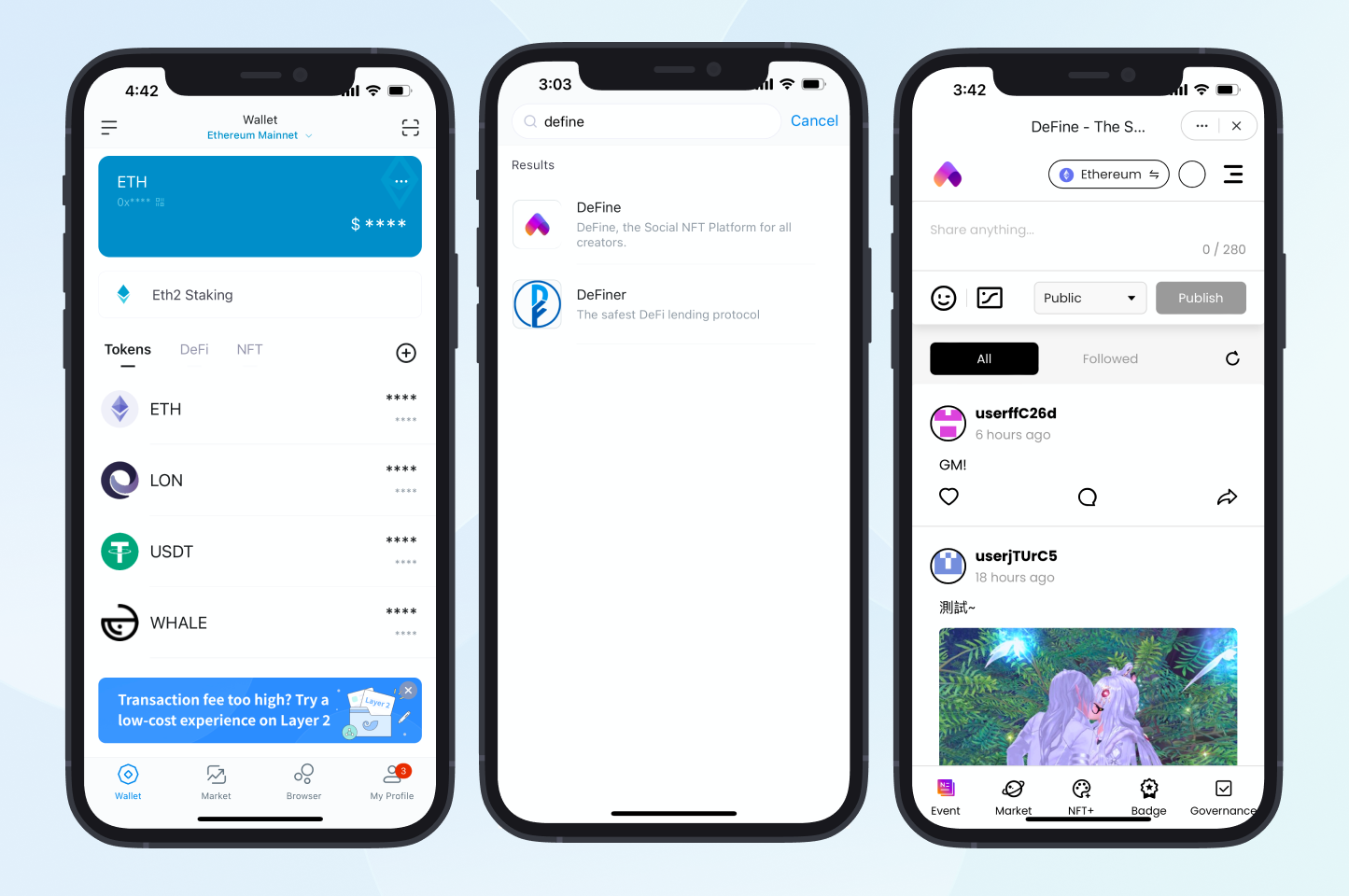 About imToken
imToken is a decentralized digital wallet used to manage and safeguard a wide range of blockchain- and token-based assets, identities and data. Since its founding in 2016, it has helped its users transact and exchange billions of dollars in value across more than 150 countries around the world. imToken allows its users to manage assets on 20+ mainstream blockchains, as well as seamlessly connect with DApps via a decentralized applications browser.
Download imToken: Google Play | Apple App Store
Follow us: Twitter | Support | token.im
Risk Warning: The content of this article does not constitute any form of investment advice or recommendation. imToken does not make any guarantees and promises for the third-party services and products mentioned in this article, nor assume any responsibility. Digital asset investment has risks. You should carefully evaluate these investment risks and consult with relevant professionals to make your own decisions.