We are happy to announce that Strips Finance is now available on imToken. Try it on imToken now ~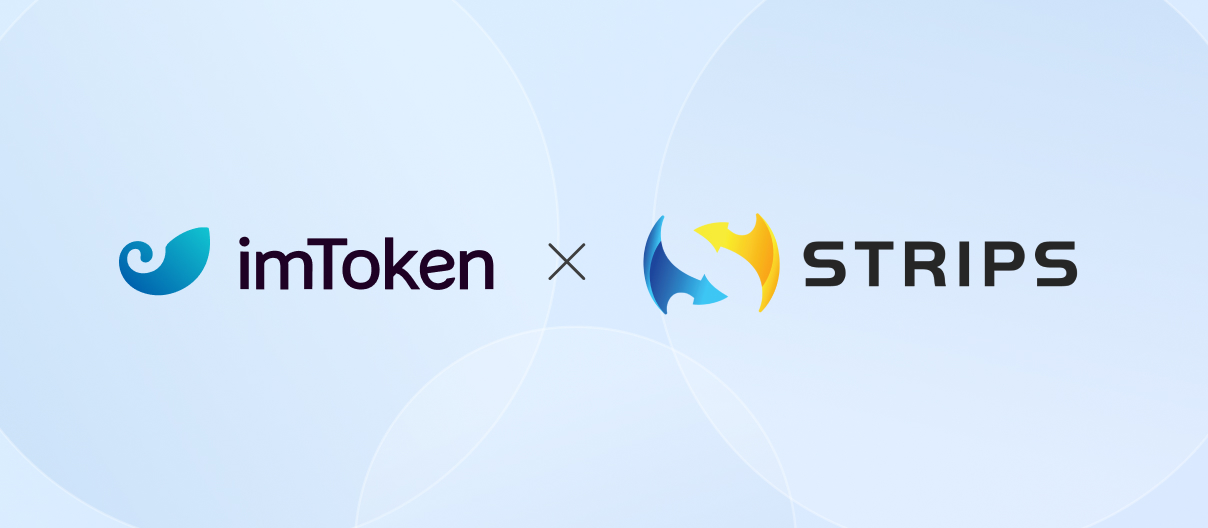 Strips Finance is an interest rate derivatives platform that is live on Arbitrum for users to experience the innovative protocol with lower transaction fees. The total liquidity of Strips Finance has reached $2,571,558.66 with $657,692.35 24 hourly trading volume.
"We're very excited to be integrated with imToken, one of the leading wallets to directly interact with DeFi. With this integration, users can now easily trade interest rate markets and earn staking fees directly from their phones through imToken. We look forward to further close partnerships together with the team."
– Ming wu, Founder of Strips Finance
What is Strips Finance?
Strips Finance is one of the first interest rate derivatives exchanges, with a derivative instrument called the perpetual interest rate swap (perpetual IRS) that allows users to trade, speculate and hedge interest rates in many different DeFi yields and CeFi funding rates.
It builds the completely new protocol as interest rate swap form
There is no expiry of the contracts

Naturally mimics the payoff of a traditional IRS

Each contract has a single market
What is an interest rate swap? As the name suggests , an IRS is a swap between fixed and floating interest rates.
In an interest rate swap, "Long positions" pay a Fixed Rate, receiving a Floating Rate. Conversely, "Short position" pay a Floating Rate, receiving a Fixed Rate. But in the Strips protocol, funding PnL and trading PnL are the only two factors that affect your trading profit and loss.

How to use Strips Finance on imToken
Enter your wallet, and switch to "Arbitrum" in the menu on the top of the page.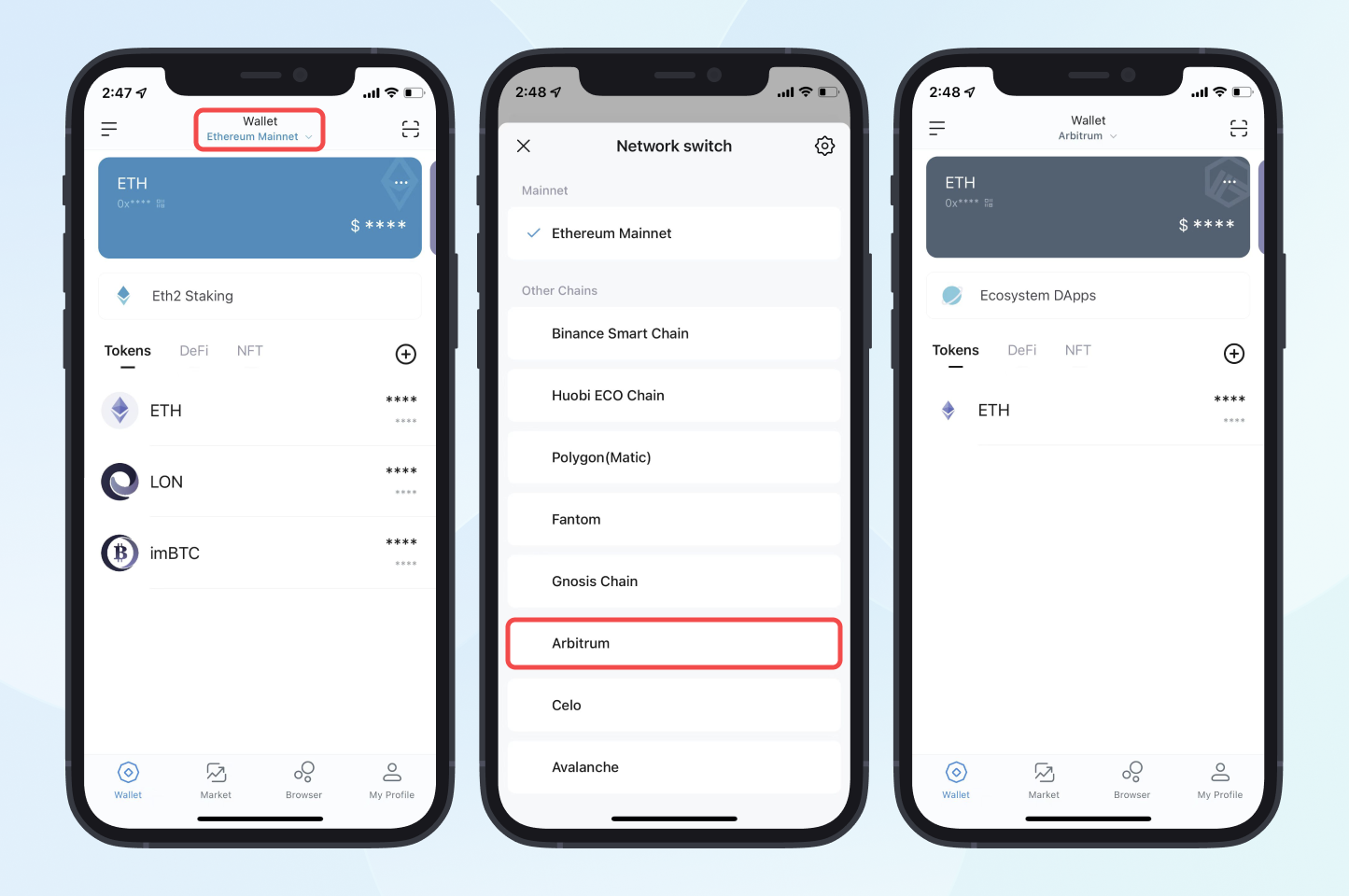 Click the "Ecosystem Dapps" to see the Dapps on Arbitrum ecosystem and find "Strips Finance" on the list.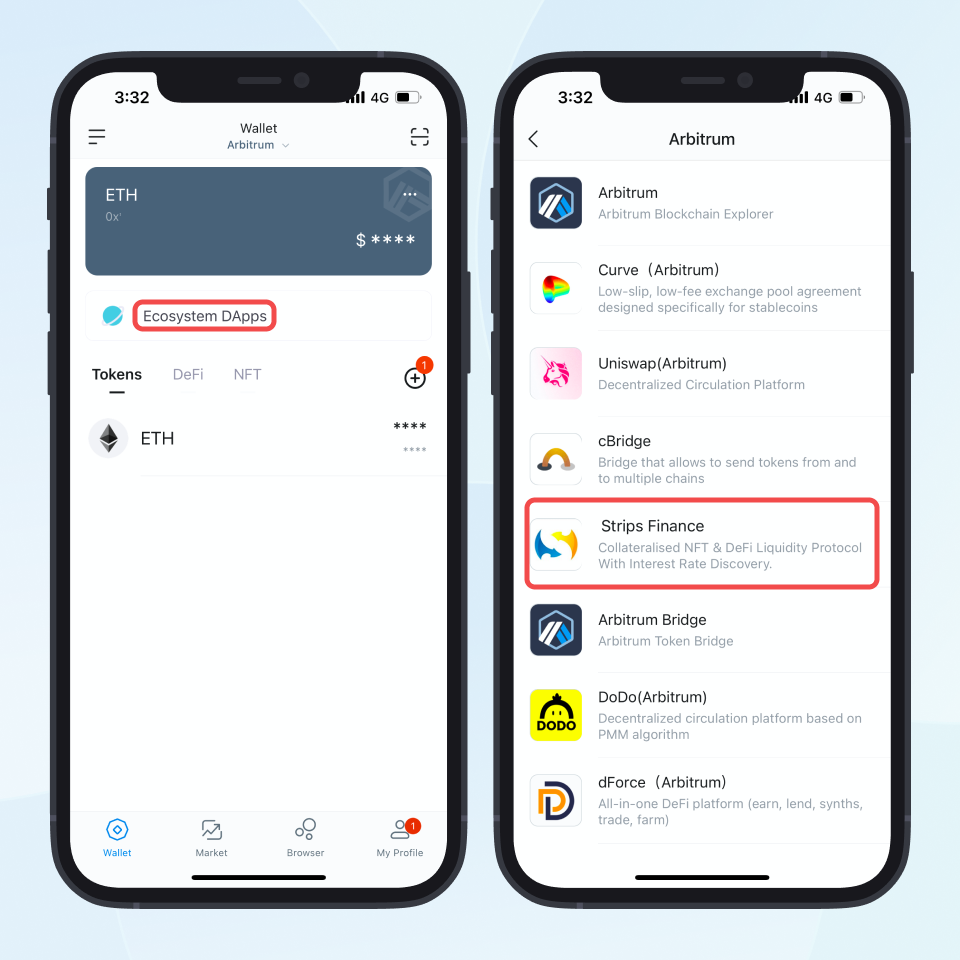 Read the risk warning clearly, and choose the Lending pool that you are interested in Strips Finance.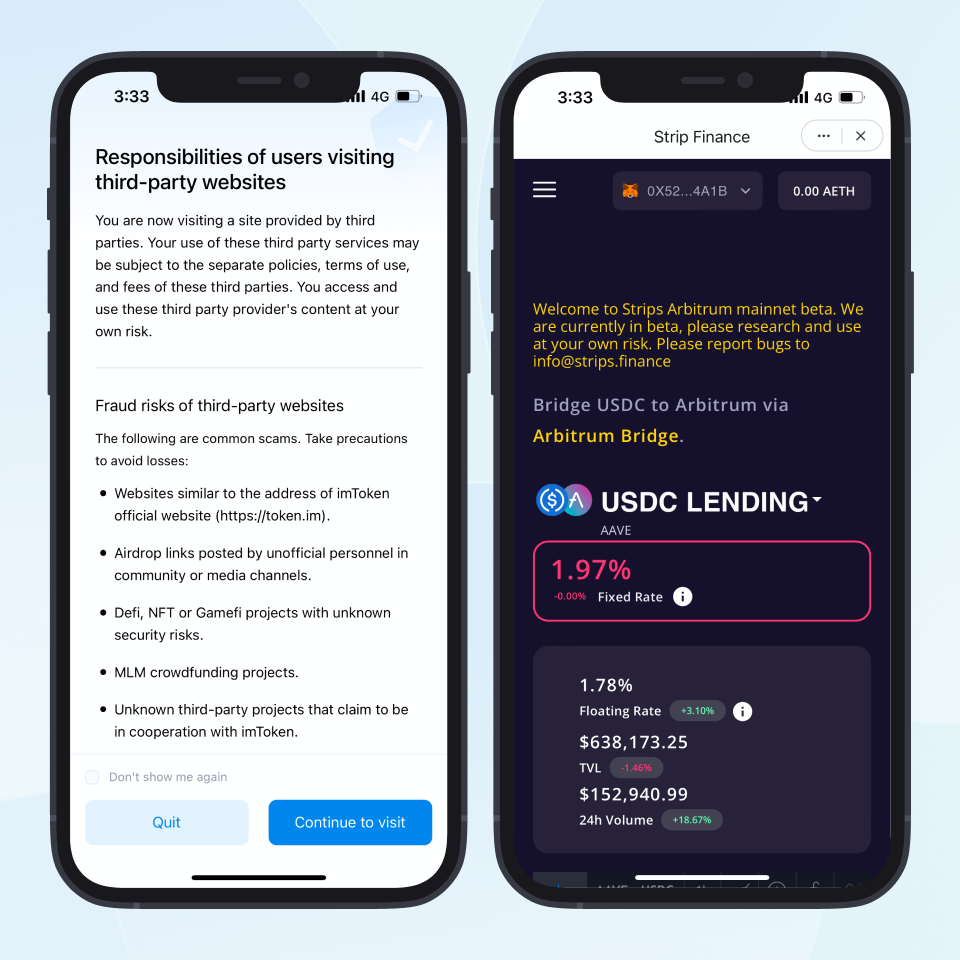 About imToken
imToken is a decentralized digital wallet used to manage and safeguard a wide range of blockchain- and token-based assets, identities and data. Since its founded in 2016, it has helped its users transact and exchange billions of dollars in value across more than 150 countries around the world. imToken allows its users to manage assets on 20+ mainstream blockchains, as well as seamlessly connect with DApps via a decentralized applications browser.

Download imToken: Google Play | Apple App Store
Follow us: Twitter | Support | token.im
Risk Warning: The content of this article does not constitute any form of investment advice or recommendation. imToken does not make any guarantees and promises for the third-party services and products mentioned in this article, nor assume any responsibility. Digital asset investment has risks. You should carefully evaluate these investment risks and consult with relevant professionals to make your own decisions.