We're pleased to announce that imToken now supports Avalanche, one of the fastest smart contracts platforms in the blockchain industry.
Benefits of using Avalanche with imToken
Switch quickly between Ethereum and Avalanche without setting up RPC manually

Experience the most popular DApps such as Aave and Curve by entering " DApp" with one click
Getting started
First, download imToken wallet via https://token.im.
Launch imToken after the installation is complete, click "Create Identity" and fill in your identity name and wallet password.
Next, click "Create", write down the mnemonic (i.e. 12 English words) with pen and paper and keep it in a safe place. Confirm the mnemonic in order again and click "Next" to finish the Identity creation.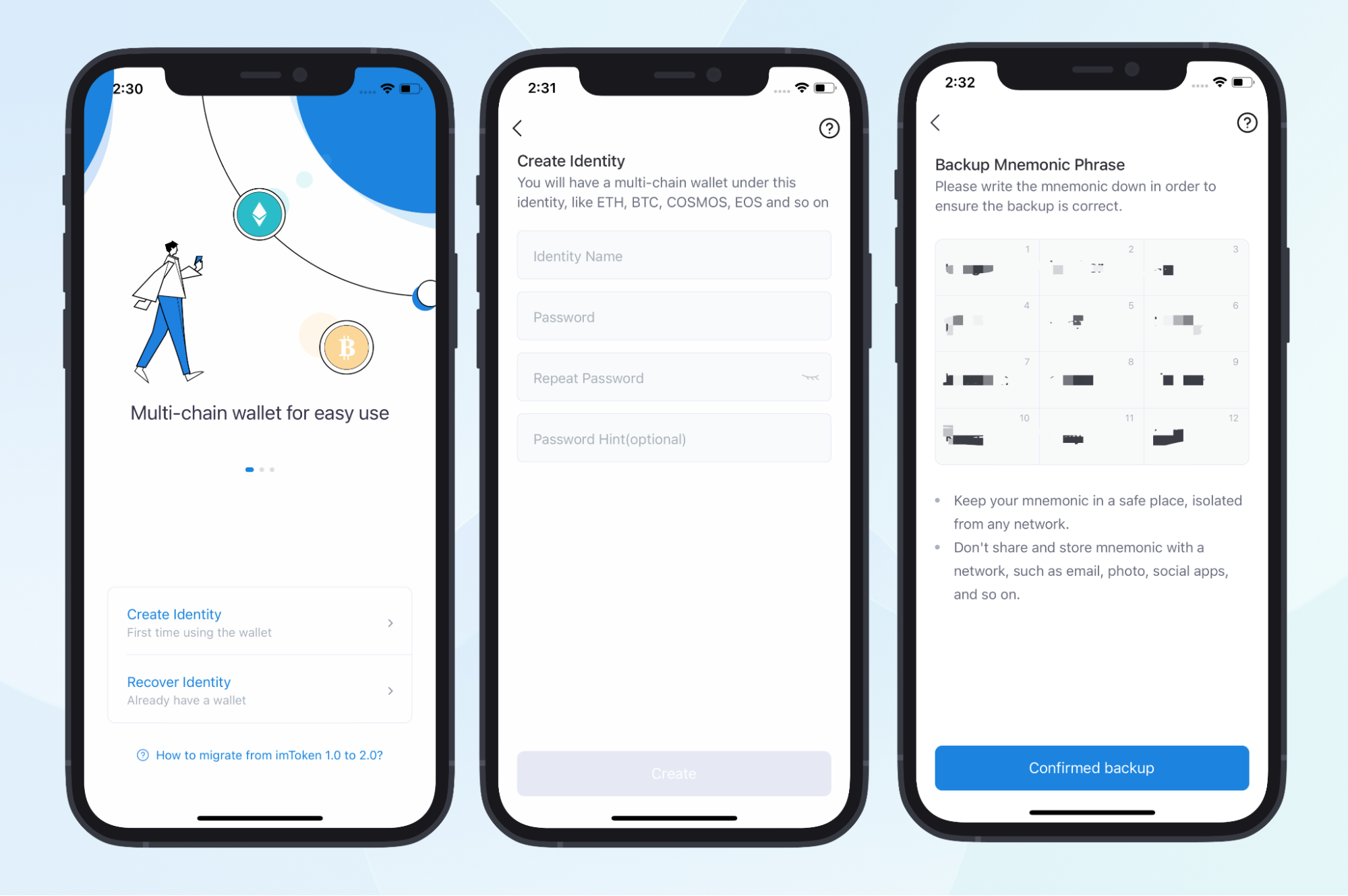 Note: Never share your mnemonic with anyone. Anyone who has your mnemonic could send tokens out of your wallet without your consent.
Switching to Avalanche wallet
Open your ETH wallet and click "Ethereum" at the top. Choose "Avalanche" in the pop-up to switch to the Avalanche wallet.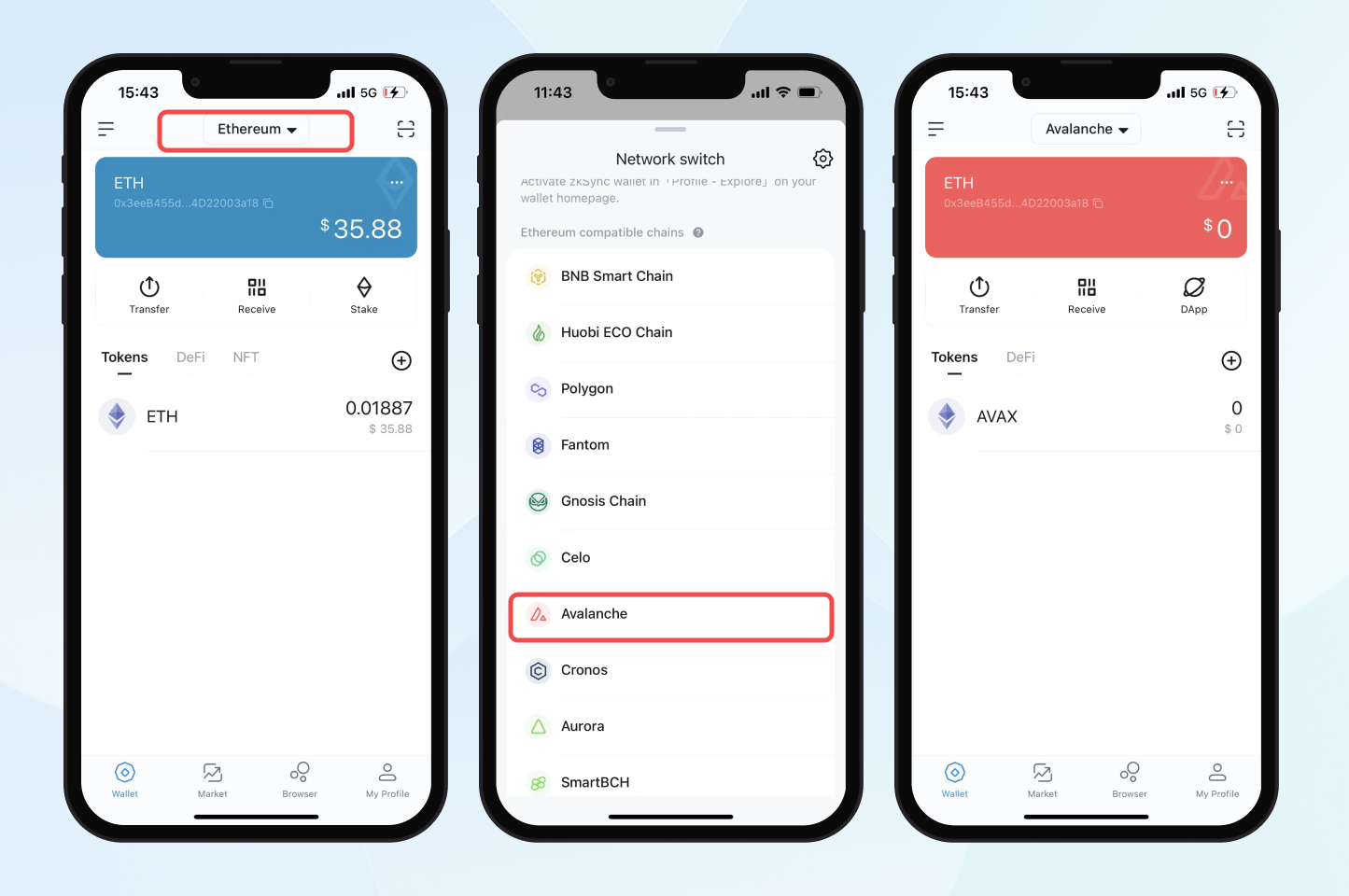 Receiving and Transferring Assets
After switching to the Avalanche wallet, click "Transfer" or "Receive" on the wallet page to perform corresponding operations.
Receiving Assets
Click "Receive" and share your QR code with or send the wallet address to the other party to receive assets.
Transferring Assets

Click "Transfer", select the asset to be transferred and enter the recipient's address and amount.
Note: please make sure you have sufficient AVAX in your wallet to pay Gas fee before transferring.
Switching Back to ETH Wallet
On the wallet page, click "Avalanche" at the top and choose "Ethereum" to get back to your ETH wallet.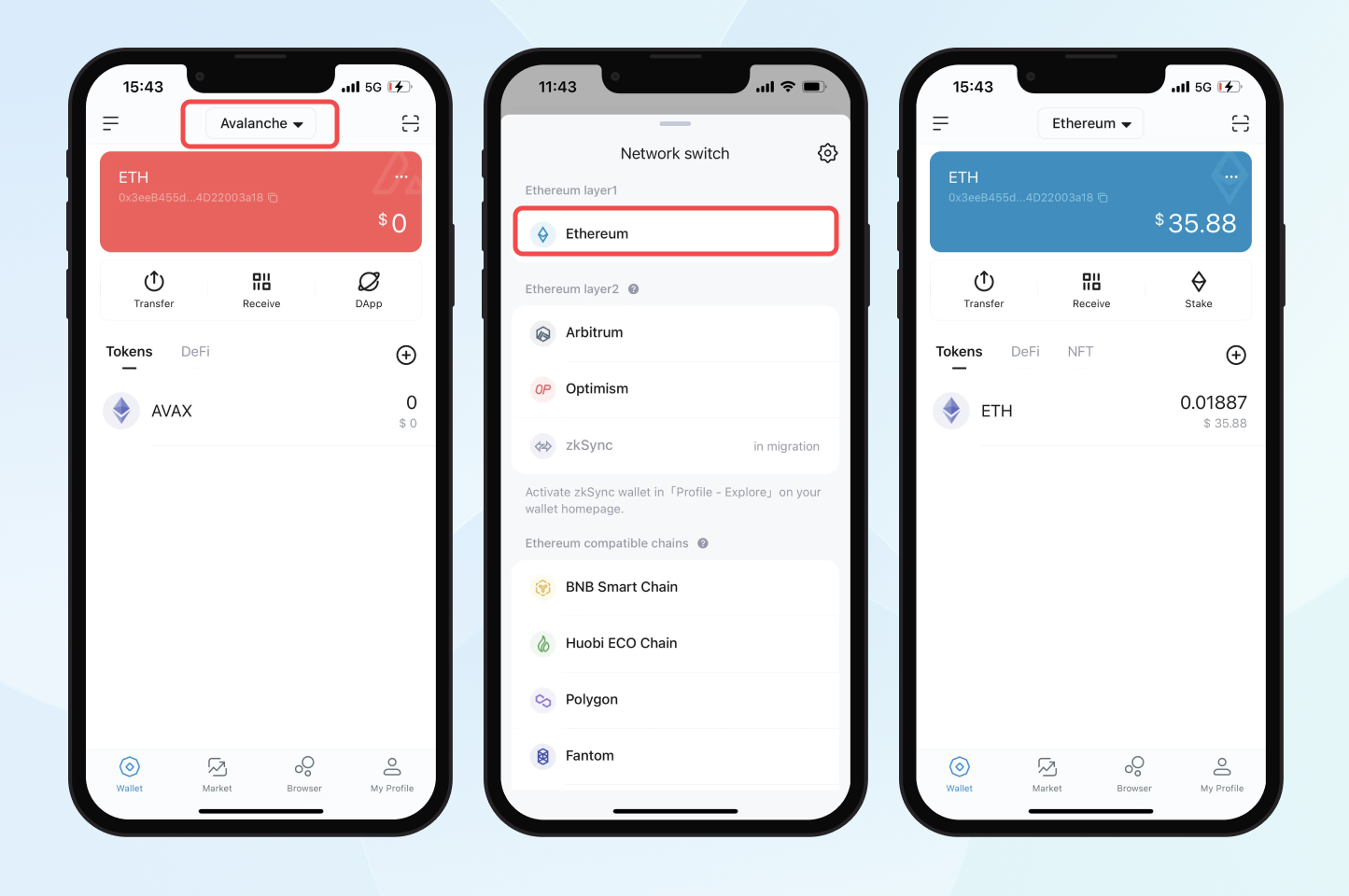 Exploring the Avalanche ecosystem
Avalanche is launching its #RUSH campaign to empower more DApps in the ecosystem, giving an incentive of mining grant and airdrop program from the Avalanche Foundation.
Decentralized finance applications such as Aave, Curve have deployed their protocols on Avalanche. You can click "DApp" on the asset page to see the most popular DApps built on the platform.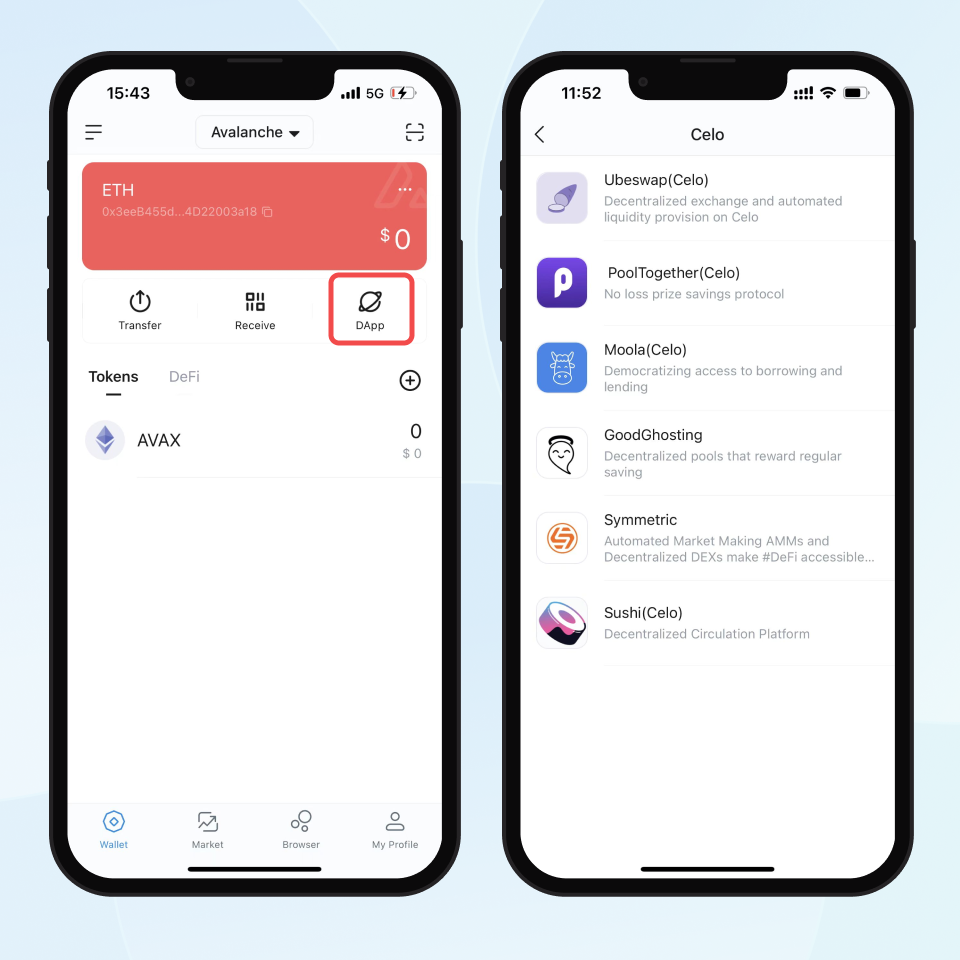 End
For best security on large amounts of crypto, consider our hardware wallet, imKey. imKey also supports EVM-compatible chains and allows users to use the Avalanche wallet.
Risk Warning: The content of this article does not constitute any form of investment advice or recommendation. imToken does not make any guarantees and promises for the third-party services and products mentioned in this article, nor assume any responsibility. Digital asset investment has risks. You should carefully evaluate these investment risks and consult with relevant professionals to make your own decisions.