We are happy to announce that imToken is now offering full support for Celo. Our non-custodial iOS and Android wallet lets users experience DApps on Celo and handle their assets with full control.
Celo recently announced the 'DeFi For The People' initiative with industry heavyweights Aave, Curve, Sushi, PoolTogether, 0x, UMA, and others as a show of support for growing the ecosystem.
The latest version of imToken lets users manage their asset balances, monitor all tokens with prices, and send and receive them—just as they do from browser wallets. On top of that, users can view tokens prices and watch their portfolio grow. And to experience DApps like Ubeswap, Moola Market and PoolTogether, users can simply enter the long list of Celo DApps right in the wallet.
To start using Celo and Celo dApps on imToken follow these steps
Start using Celo on imToken
To get started, download the latest imToken from Google Play, Apple App Store or directly at https://token.im/.
Entering the wallet and switching to 'Celo' in the menu on the top opens the wallet as well as the DeFi portfolio.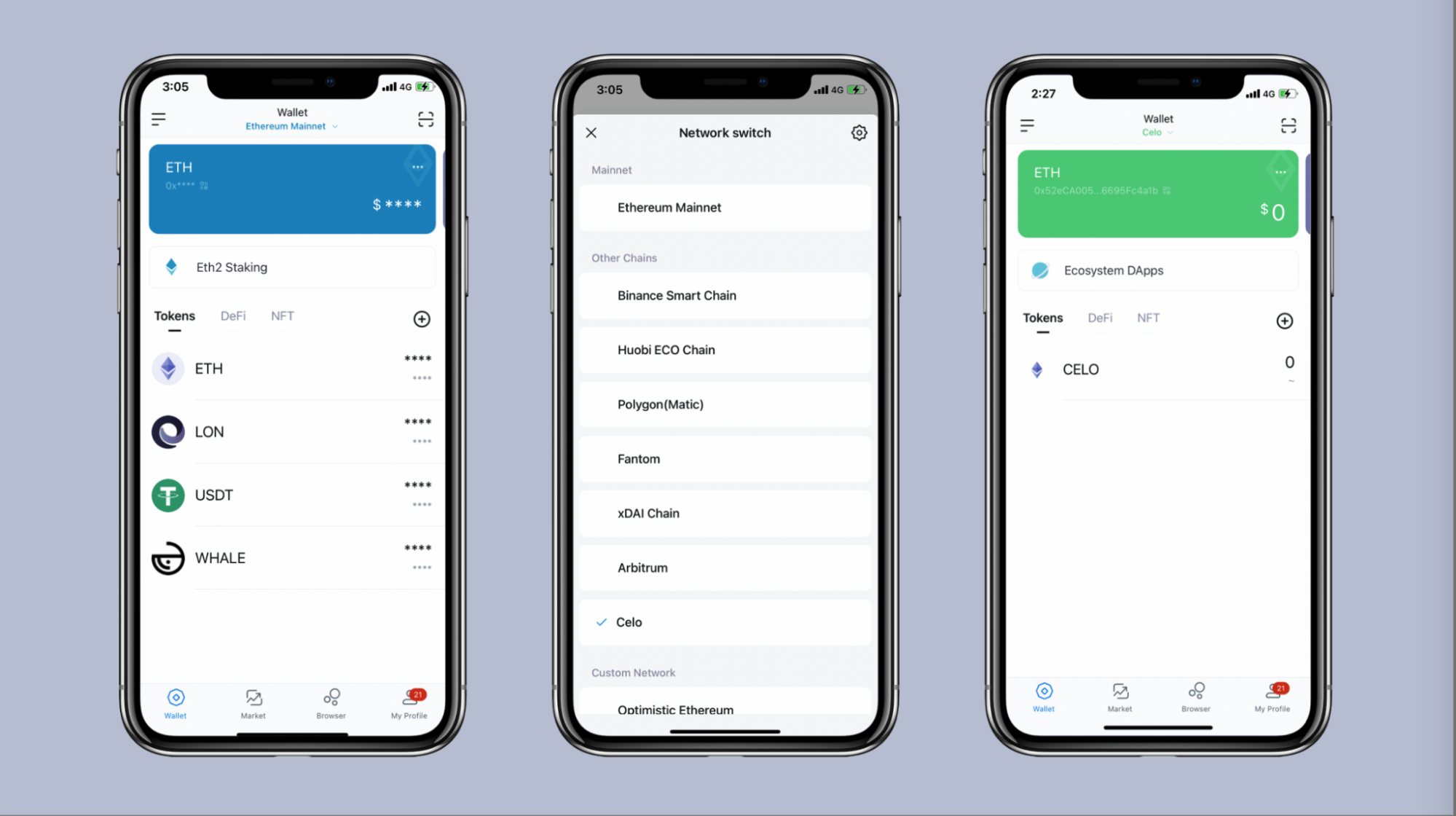 Clicking the ecosystem button on the main page, that brings the user to their favorite DApps on Celo chain.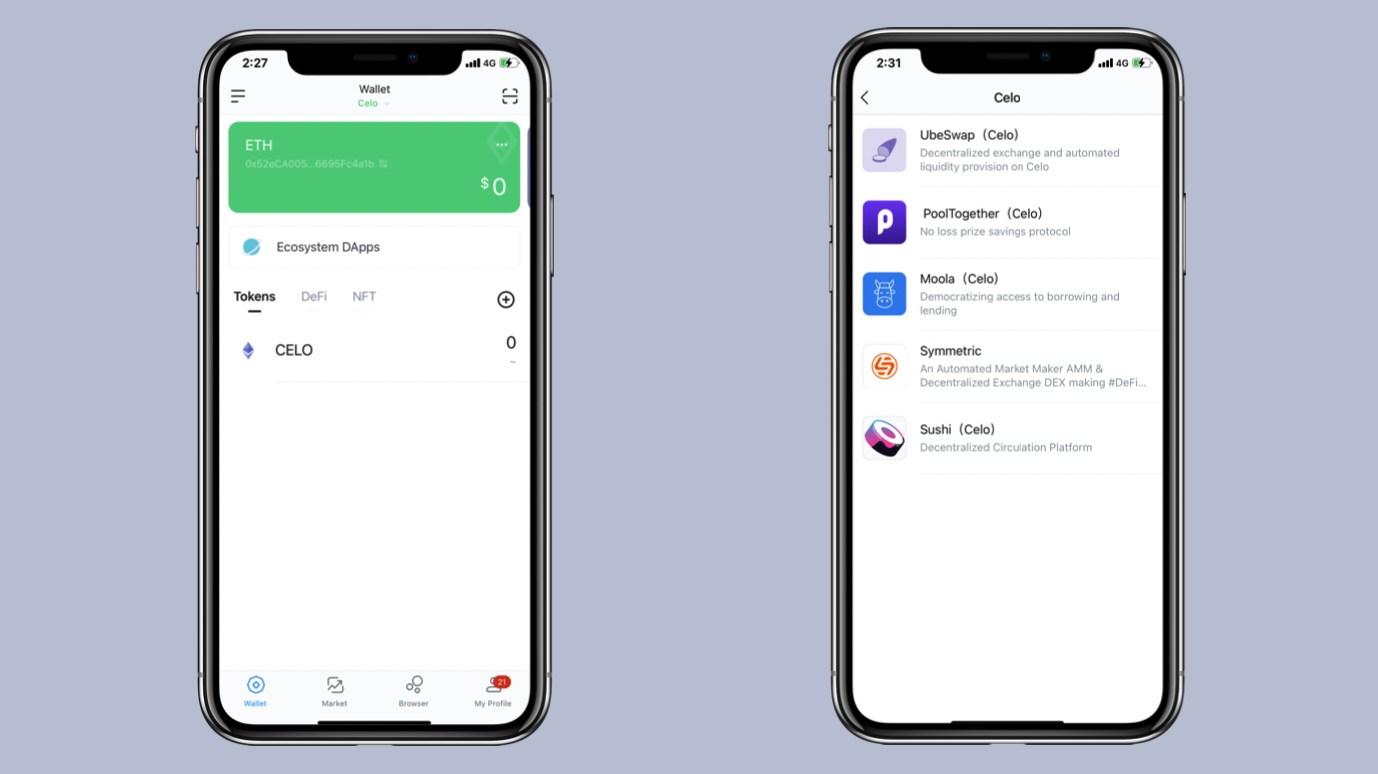 Let's take UbeSwap as example ~
After you enter the Celo ecosystem, click "Connect Wallet" to connect your wallet with DApp. Now you can start to do the action, like swap, adding liquidity, farm on DApp.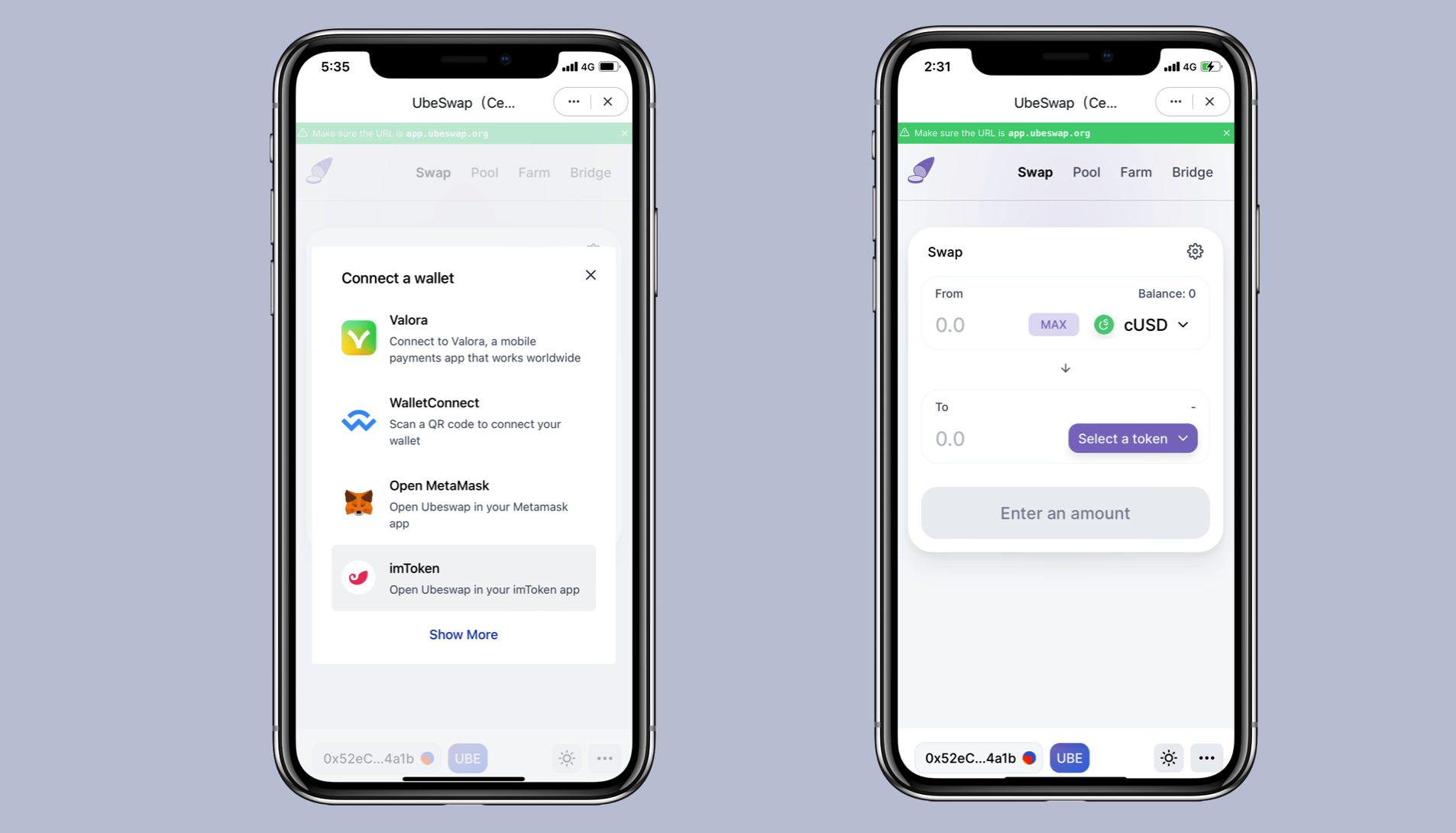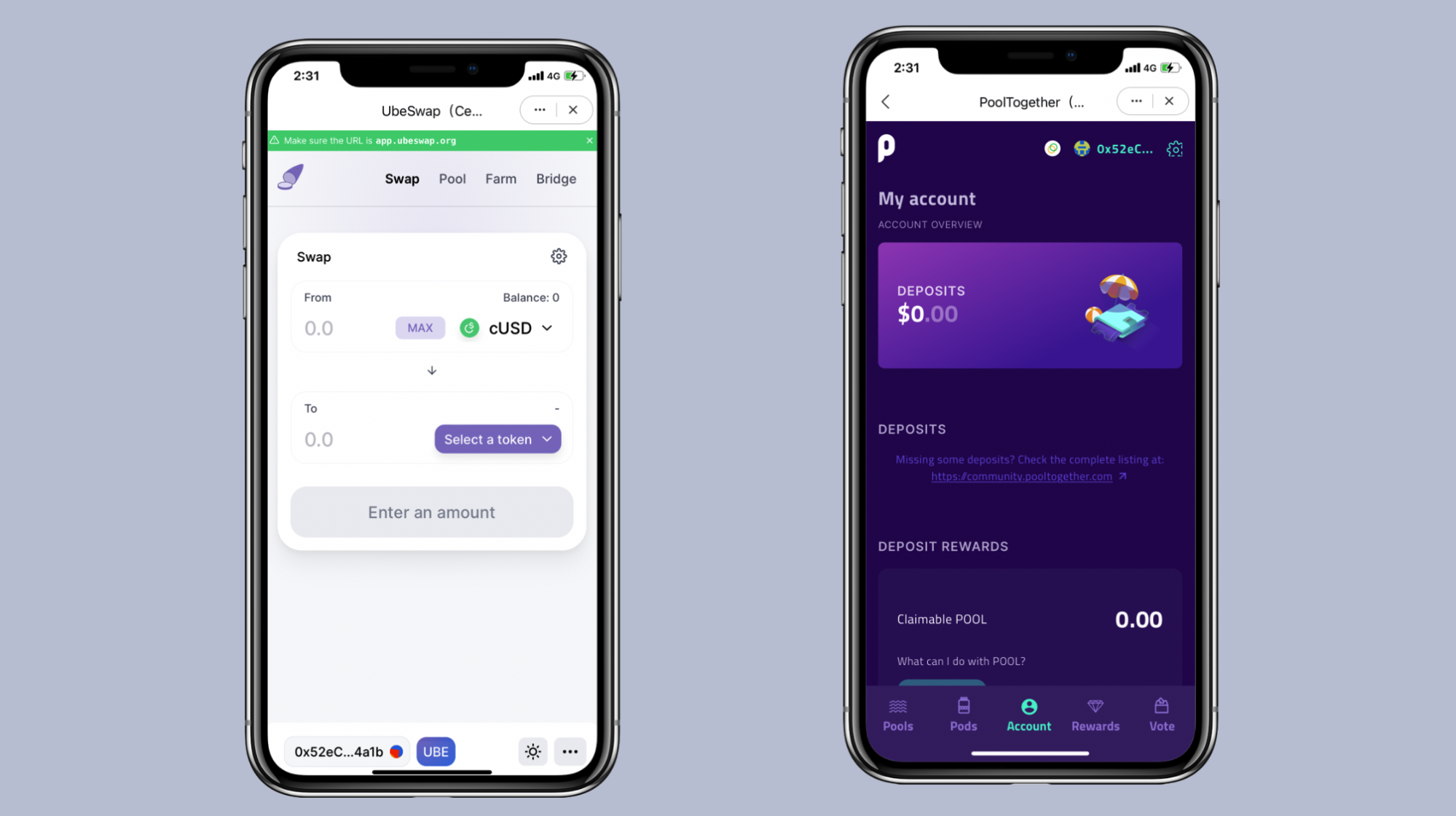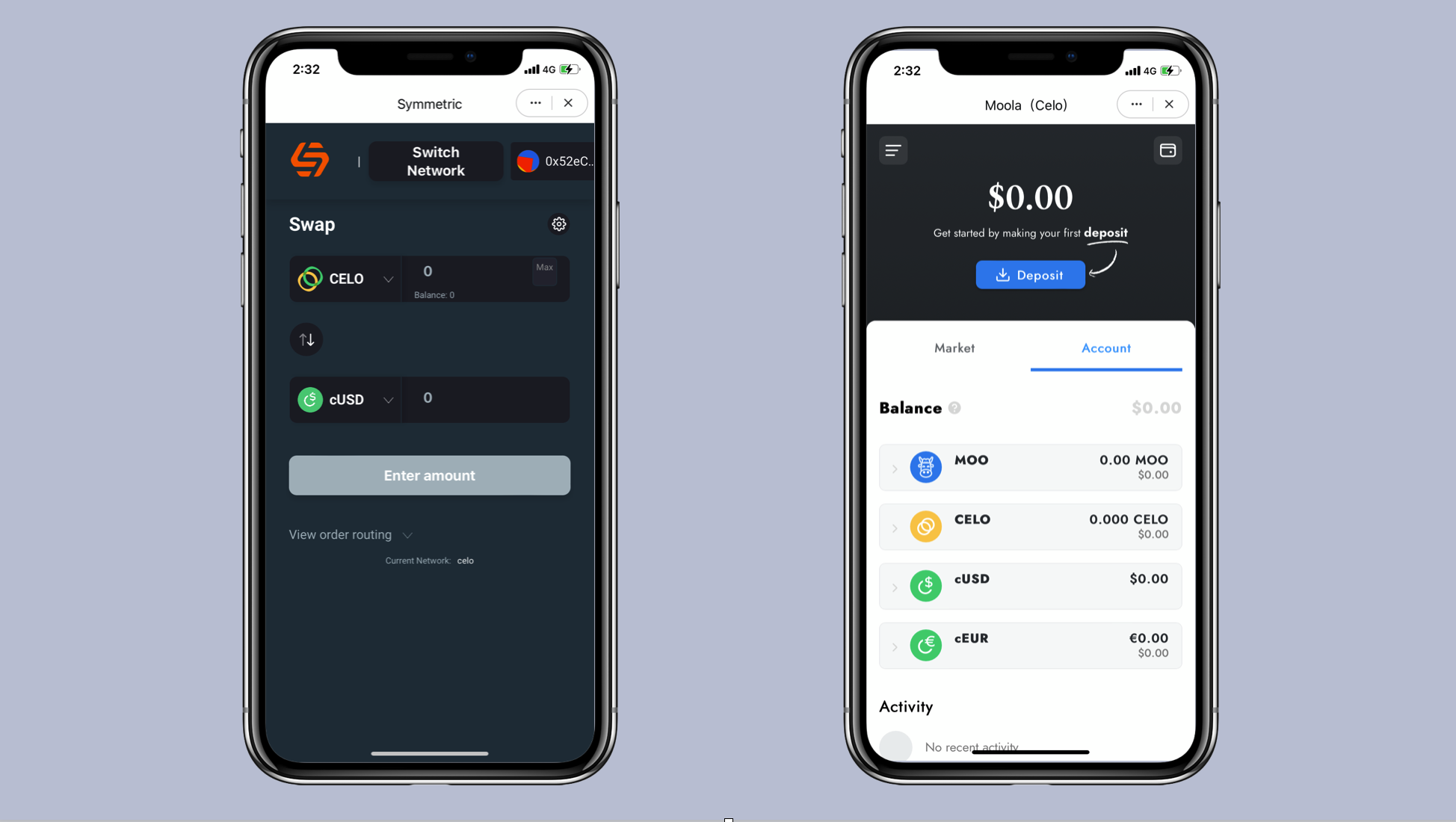 DeBank's support:
In addition, Celo has also reached a partnership with DeBank, a leading DeFi project information collection platform. Users now can easily review Celo transaction and DeFi data information in real-time through the built-in DeBank.
About Celo
Celo is a mobile-first, open-source ecosystem of technologies, organizations and individuals that all share a common mission of building a financial system that creates the conditions for prosperity for everyone. The Celo ecosystem includes a decentralized, Proof-of-Stake blockchain technology stack (Celo Platform), a native asset (CELO), stablecoins (cUSD, cEUR), and the Celo Alliance for Prosperity, with over 150 organizations around the world, including Deutsche Telekom, PayU, Opera, Andreessen Horowitz, Anchorage, Coinbase, GSMA, Grameen Foundation, Prosegur, Abra, and cLabs, a service organization dedicated to growing and developing the Celo ecosystem. For more information, please visit: celo.org
About imToken
imToken is a decentralized digital wallet used to manage and safeguard a wide range of blockchain- and token-based assets, identities and data. Since its founding in 2016, it has helped its users transact and exchange billions of dollars in value across more than 150 countries around the world. imToken allows its users to manage assets on 20+ mainstream blockchains, as well as seamlessly connect with DApps via a decentralized applications browser.
Download imToken: Google Play | Apple App Store