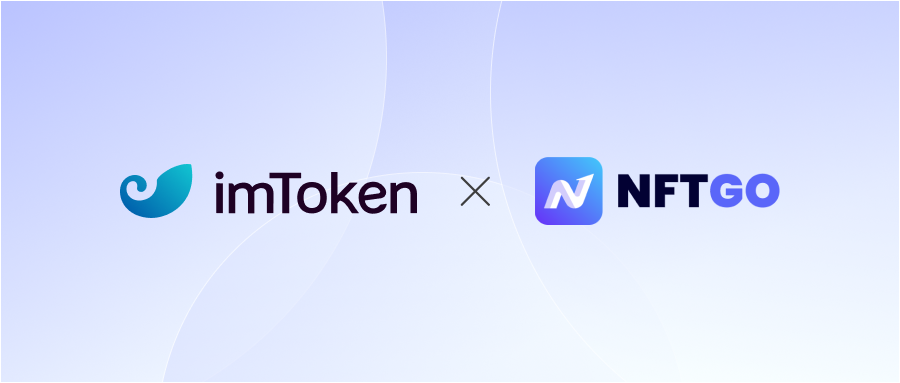 We are delighted to be partnering with NFTGO to support their dashboard to help our users explore the NFT market in depth and manage NFT assets with ease.
The collaboration will be focused on NFT data and technical integrations. With a shared vision of growth in the NFT ecosystem, the integration of NFTGO and imToken will mutually benefit both platforms.
NFTGO will partner with imToken on technical integration, and support imToken with NFT data, including data interface, NFT industry report, data service

imToken will integrate NFTGO into its resource list and support all NFTGO users with links to imToken wallets, improving the presence, management and investment of NF T assets
NFTGO and imToken will be hosting an AMA Event in imtoken.fans. Users can participate in the event to get more information about NFT data and a specially designed poap! Besides, you can have a chance to win NFTGO NFTs. The event will begin at 11:30 UTC on September 20. We also believe that this cross-promotion and cross-collaboration between the two projects will bring more benefits to both communities.
About imToken
imToken is a decentralized digital wallet used to manage and safeguard a wide range of blockchain- and token-based assets, identities, and data. Since its founding in 2016, it has helped its users transact and exchange billions of dollars in value across more than 150 countries around the world. imToken allows its users to manage assets on 12 mainstream blockchains, as well as seamlessly connect with DApps via a decentralized applications browser.
Download imToken: Google Play | Apple App Store
Follow us: Twitter | Support | token.im
About NFTGO
NFTGO is a data aggregator where users can find information about NFT, including market data, transaction data, coin data, and much more! Users may also airdrop and distribute NFTs. NFTGO has developed a high-performance NFT cross-chain data acquisition engine, using real-time monitoring on blockchain and multi-level solutions, which can automatically parse the NFT metadata based on mainstream standards, and solve the problem of on-chain data parsing, stable performance and the problem of poor liquidity.