What is Arbitrum?
Arbitrum is a layer 2 scaling solution from Offchain Labs, a development team that uses Optimistic Rollup to achieve scalability on the Ethereum mainnet.
Since Arbitrum released the testnet in May, it has attracted a lot of attention in the community. Several DeFi projects such as Aave, Uniswap, Curve, MakerDAO, SushiSwap, CREAM, dForce, and DODO have chosen to join the Arbitrum ecosystem.
Update to the latest version of imToken to experience the rich ecosystem of Arbitrum wallet ~
Learn more about Arbitrum on imToken here.
To get started, simply click "Ethereum Mainnet" and switch to "Arbitrum" in your wallet.
Deposit
Before doing transactions on the Arbitrum mainnet, you need to deposit the token into your Arbitrum wallet.
Go to "Browser", enter "Arbitrum Bridge" into the search bar and click the DApp. Select the type of token you want to deposit and enter the amount in the deposit box. After confirming all the information is correct, click "deposit" and pay the miner fee.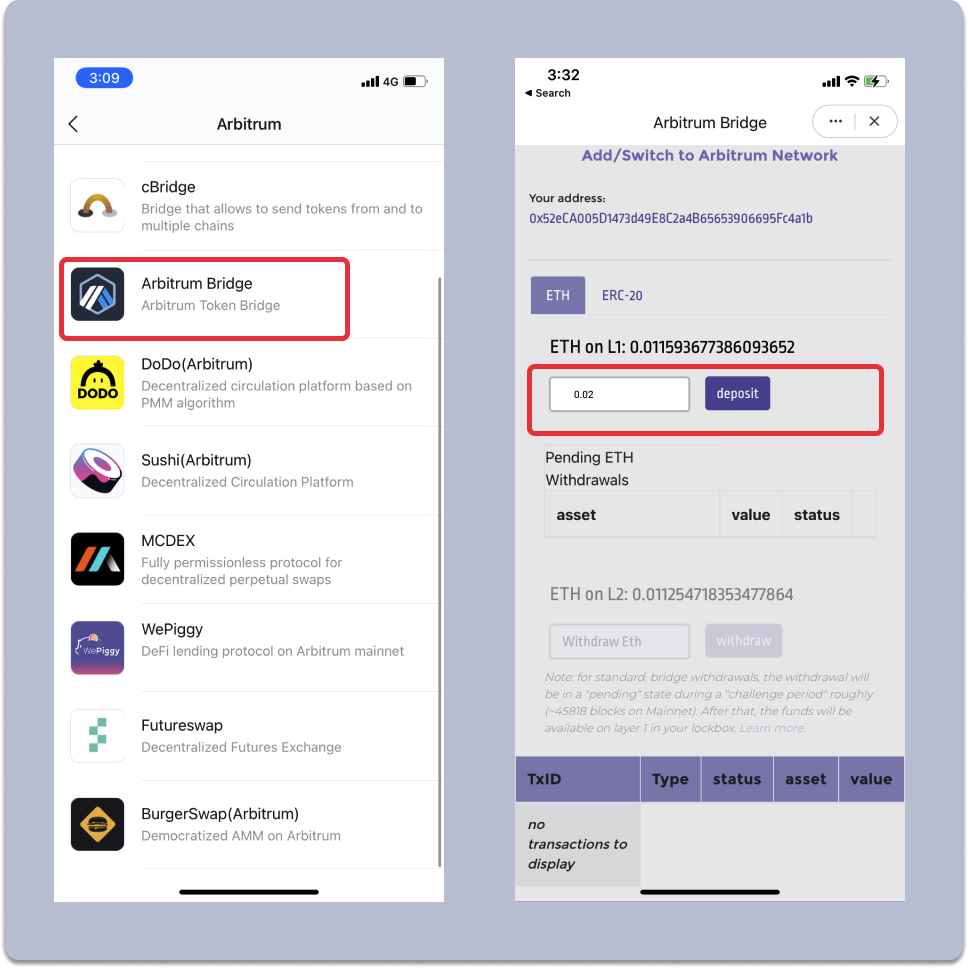 Switching to the Arbitrum Network
Enter the asset page of the ETH wallet, click "Ethereum Mainnet" - "Arbitrum" to switch to the Arbitrum node.
Now you can see the deposited tokens in the Arbitrum wallet.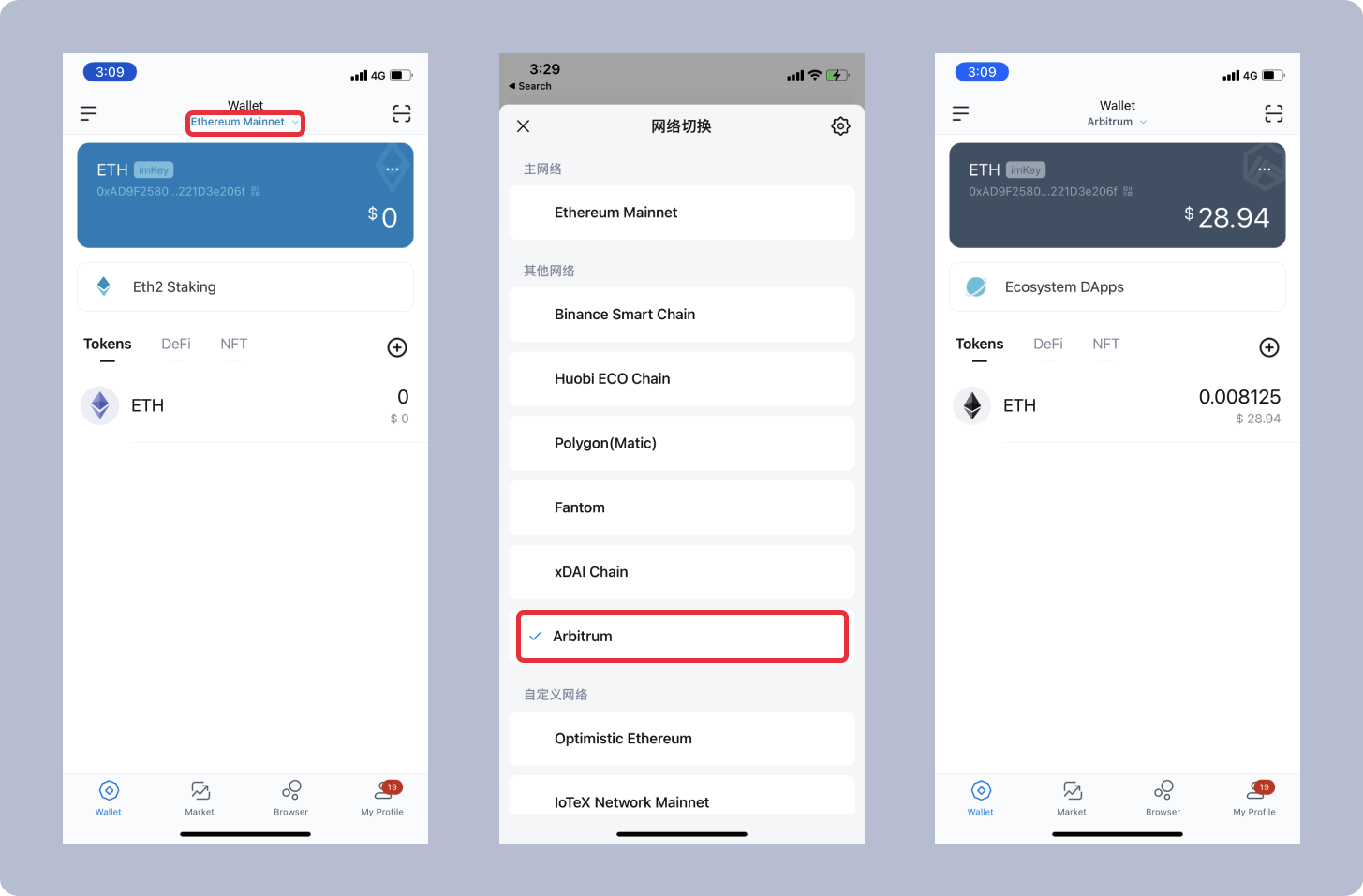 You can also check the most popular DApps in the Arbitrum ecosystem by clicking on "Ecosystem DApps" on the asset page.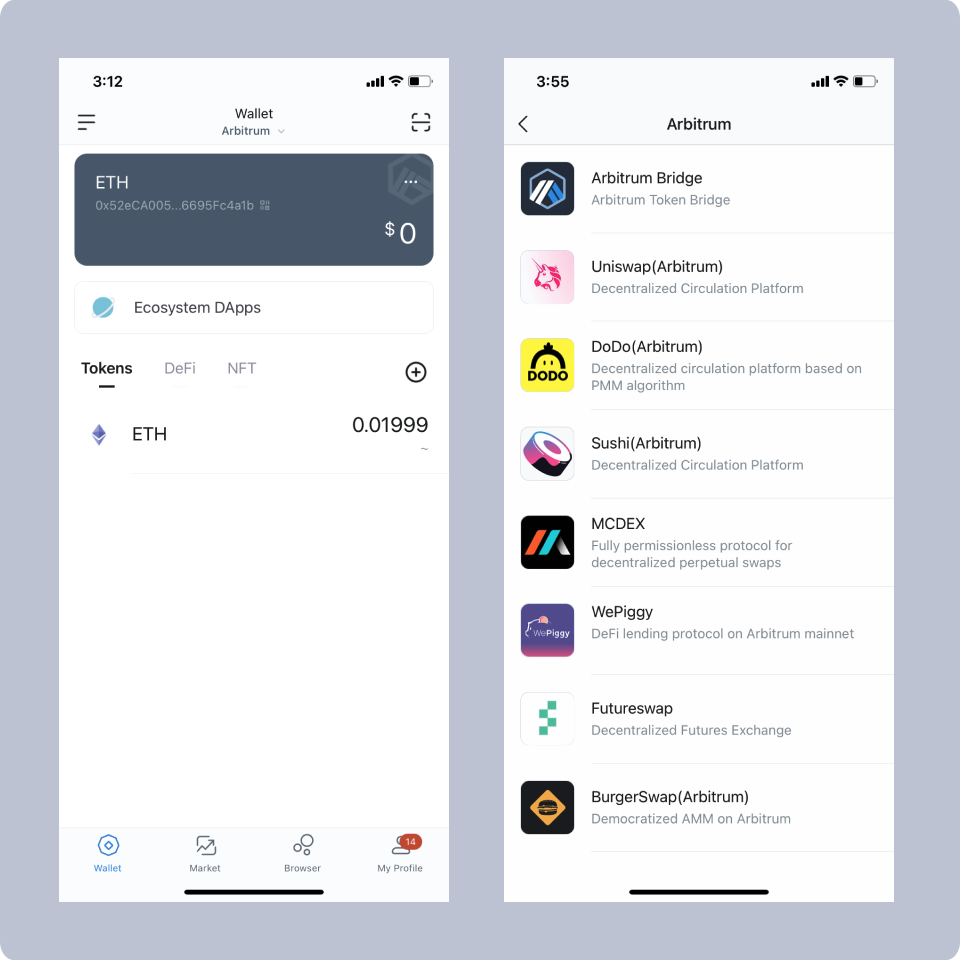 Withdrawal
If you want to withdraw the assets from the Arbitrum wallet to your ETH wallet, you can click "Ecosystem DApps" - "Arbitrum Bridge" on the asset page. Enter the withdrawal amount, confirm all the information is correct, then click "withdraw" and pay the miner fee.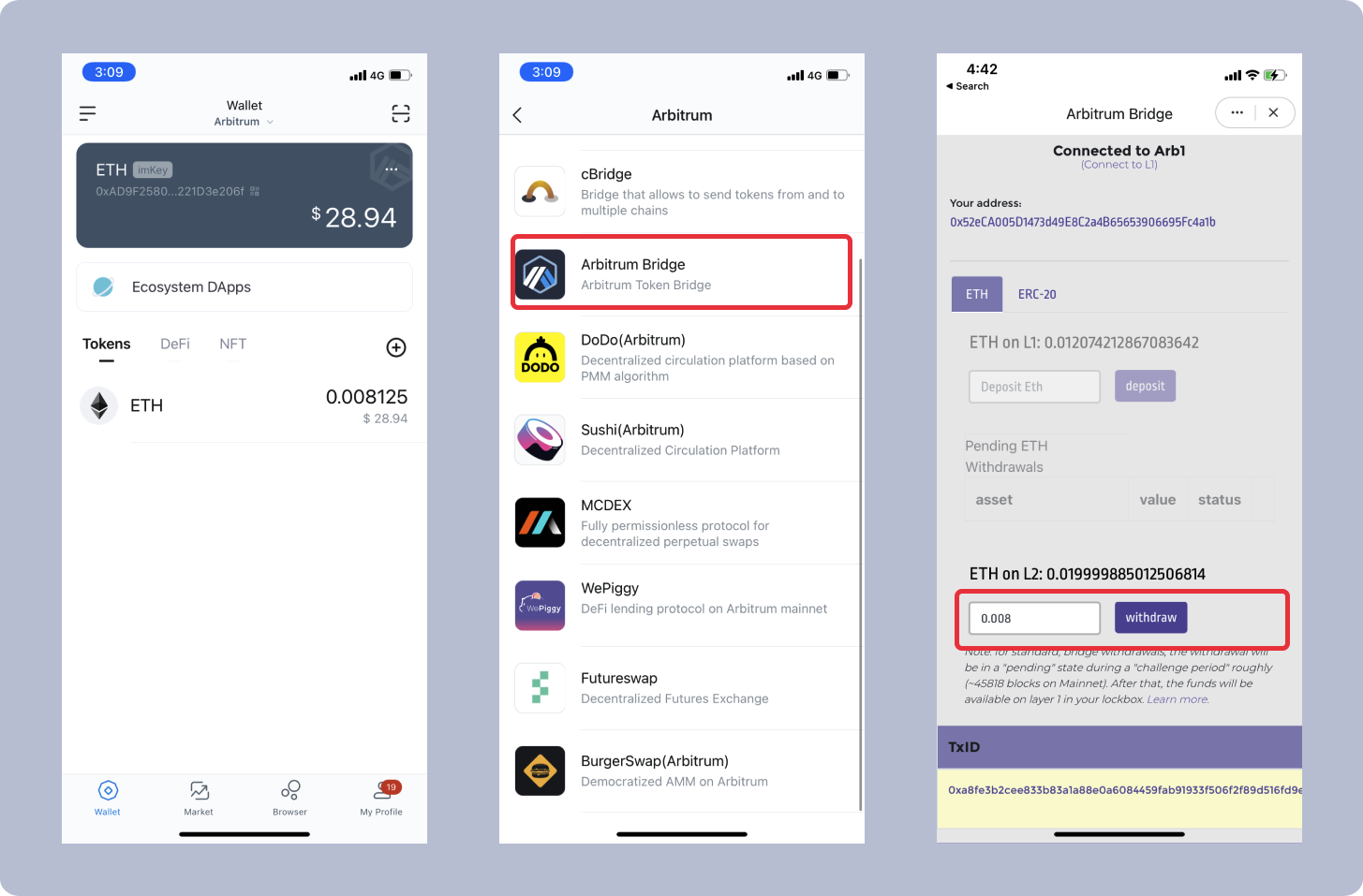 Try it now on imToken and give us your feedback~~
Risk Warning: The content of this article does not constitute any form of investment advice or recommendation. imToken does not make any guarantees and promises for the third-party services and products mentioned in this article, nor assume any responsibility. Digital asset investment has risks. You should carefully evaluate these investment risks and consult with relevant professionals to make your own decisions.