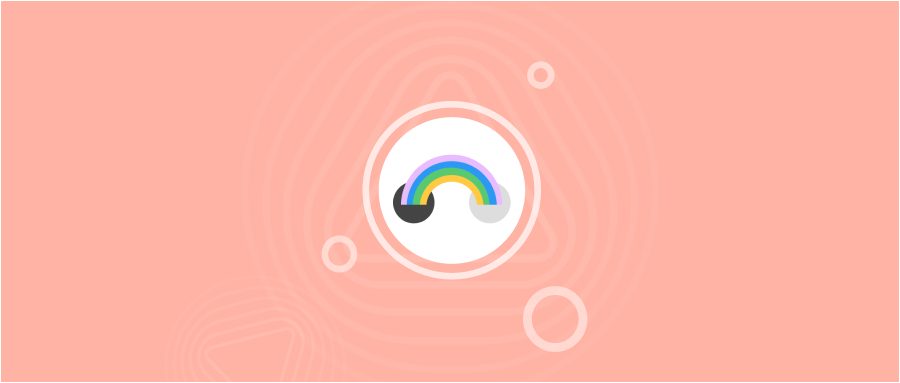 What Is cBridge?
cBridge is a decentralized cross-chain bridge based on the Celer network, supporting the transfer of 80+ tokens between public chains and Layer 2 networks.
Now, the bridge has processed about $5 billion cross-chain asset transfer volume on 20+ blockchains for more than 110K unique users. It is quickly growing and expanding into more blockchains and Layer2 networks.
Click here for more about cBridge.
How to Transfer Assets Through cBridge?
You can move your digital assets between different blockchain networks through cBridge.
Here are the steps to transfer USDT from BNB Smart Chain to Polygon:

1. Open imToken and switch your ETH wallet to BNB Smart Chain wallet.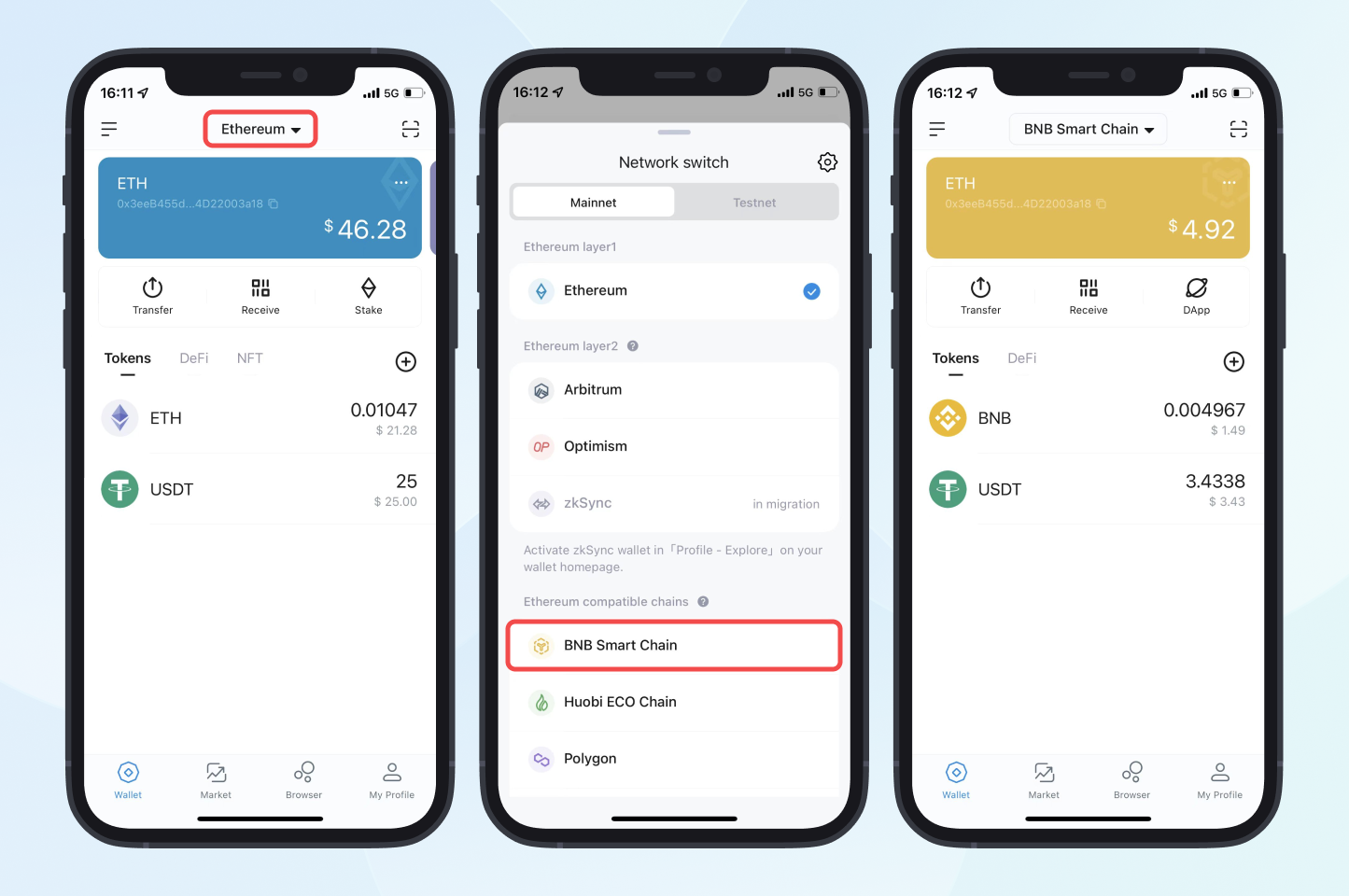 2. Search "cBridge" on the Browser page to launch the DApp.
Note: cBridge can also be found in "DApp" on the wallet page after you switch to BNB Smart Chain.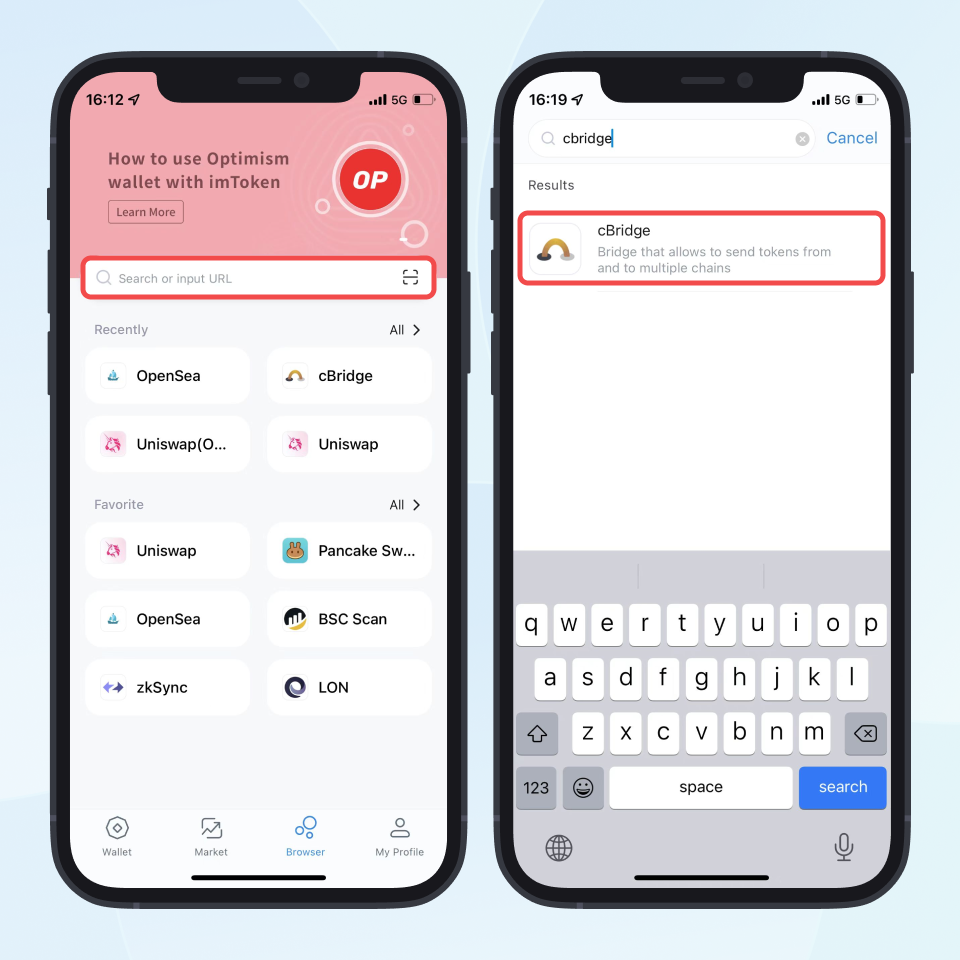 3. Click "Connect Wallet" and choose "imToken".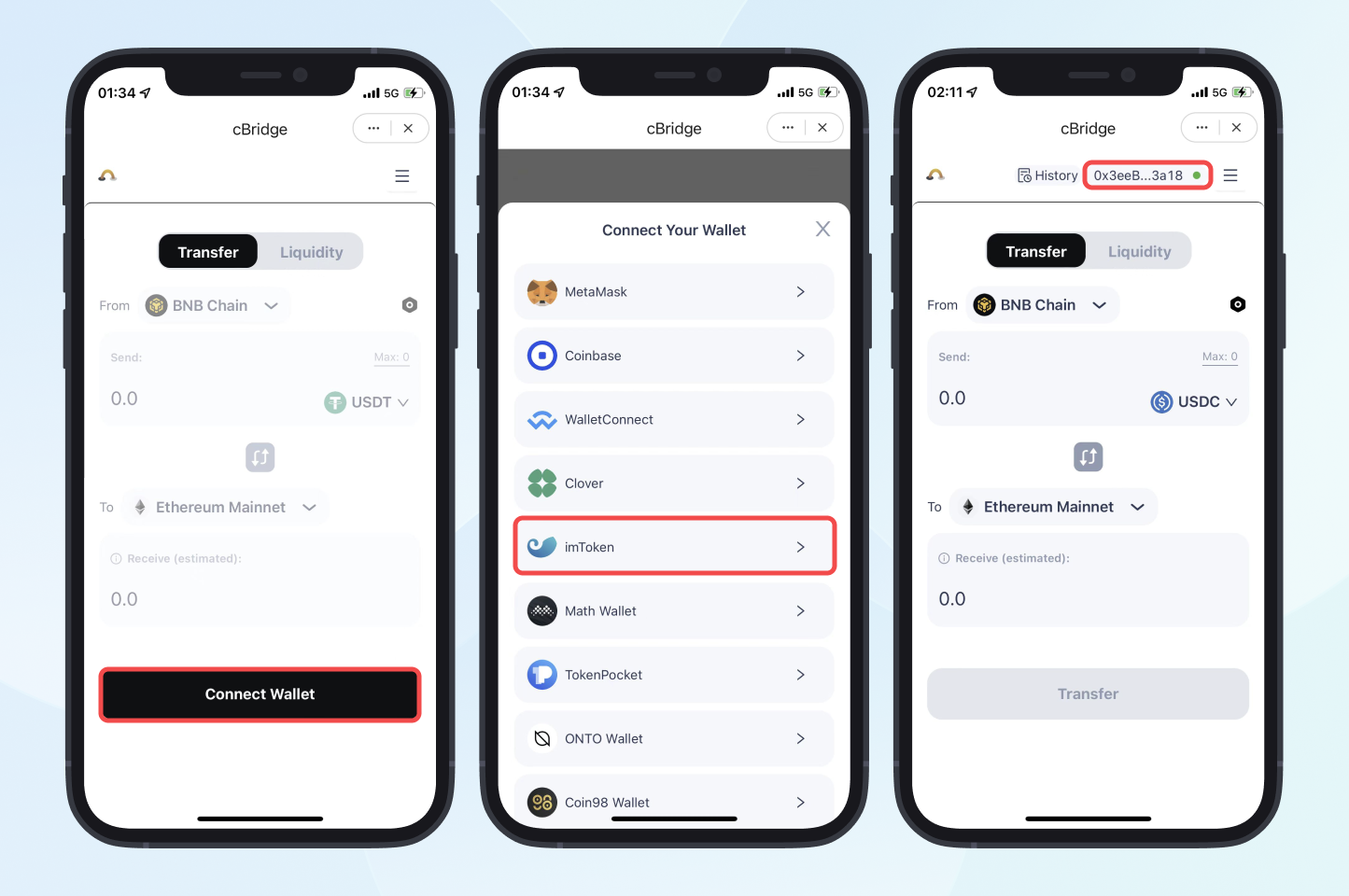 4. Choose the asset that you want to transfer and the receiving network. To bridge USDT from BNB Chain to Polygon, you should set up cBridge according to the picture below.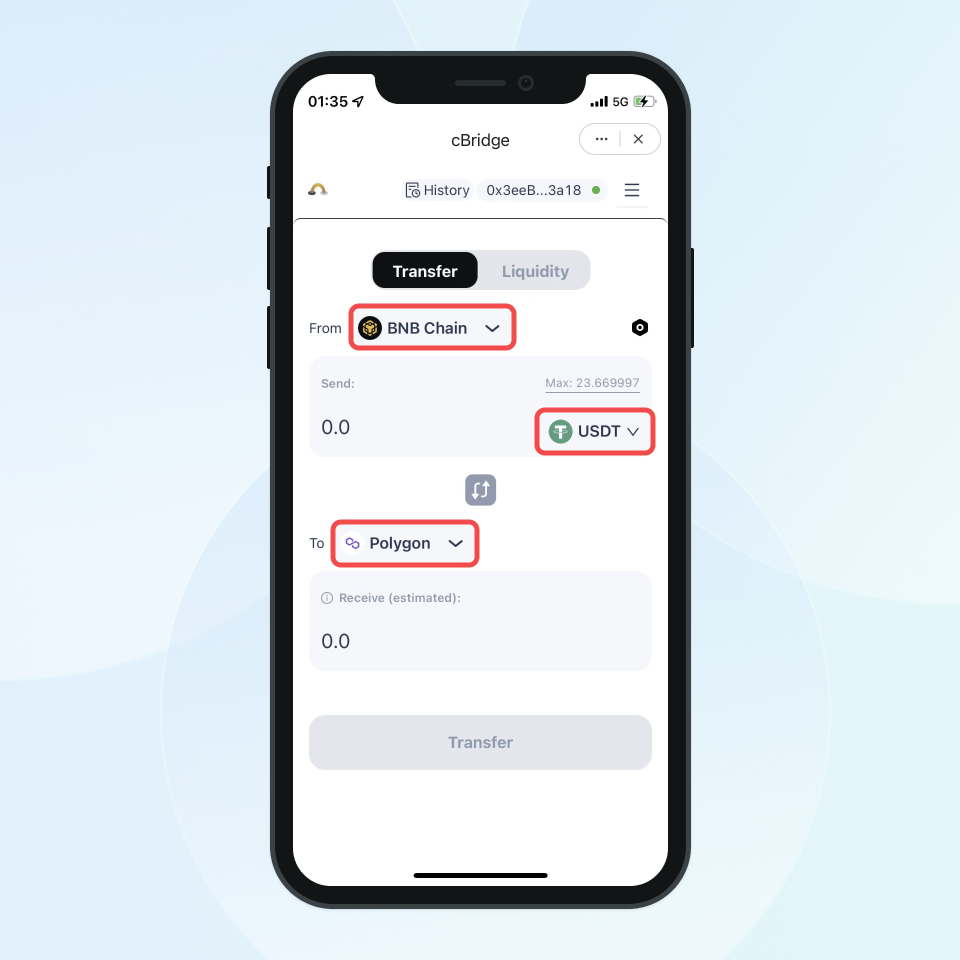 5. Enter the amount and click "Approve cBridge to use your USDT" to authorize.
During authorization, you should confirm that you understand the risks and consequences of transfer authorization. After that, "Approve cBridge to use your USDT" will turn into "Transfer".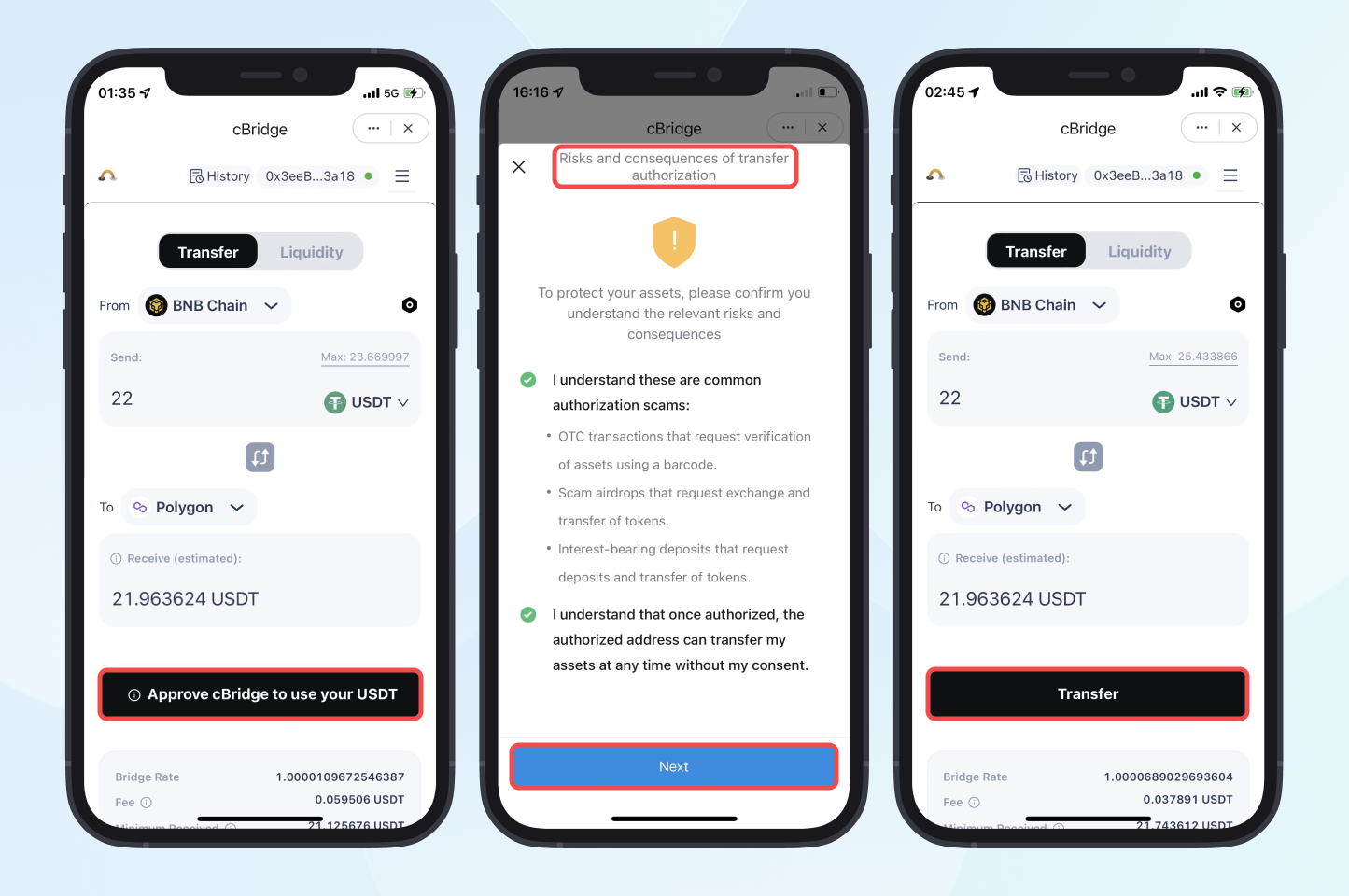 Note:
There is a minimal amount for bridging assets through cBridge. The minimal transfer amount for USDT is 20.

The authorization means you approve the transfer of the tokens in your wallet by a third party. Thus, it is a must to check the security of the DApp before you give out your authorization.
6. Click "Transfer" - "Confirm Transfer" to initiate the transfer. The tokens can be received after 5 to 20 minutes.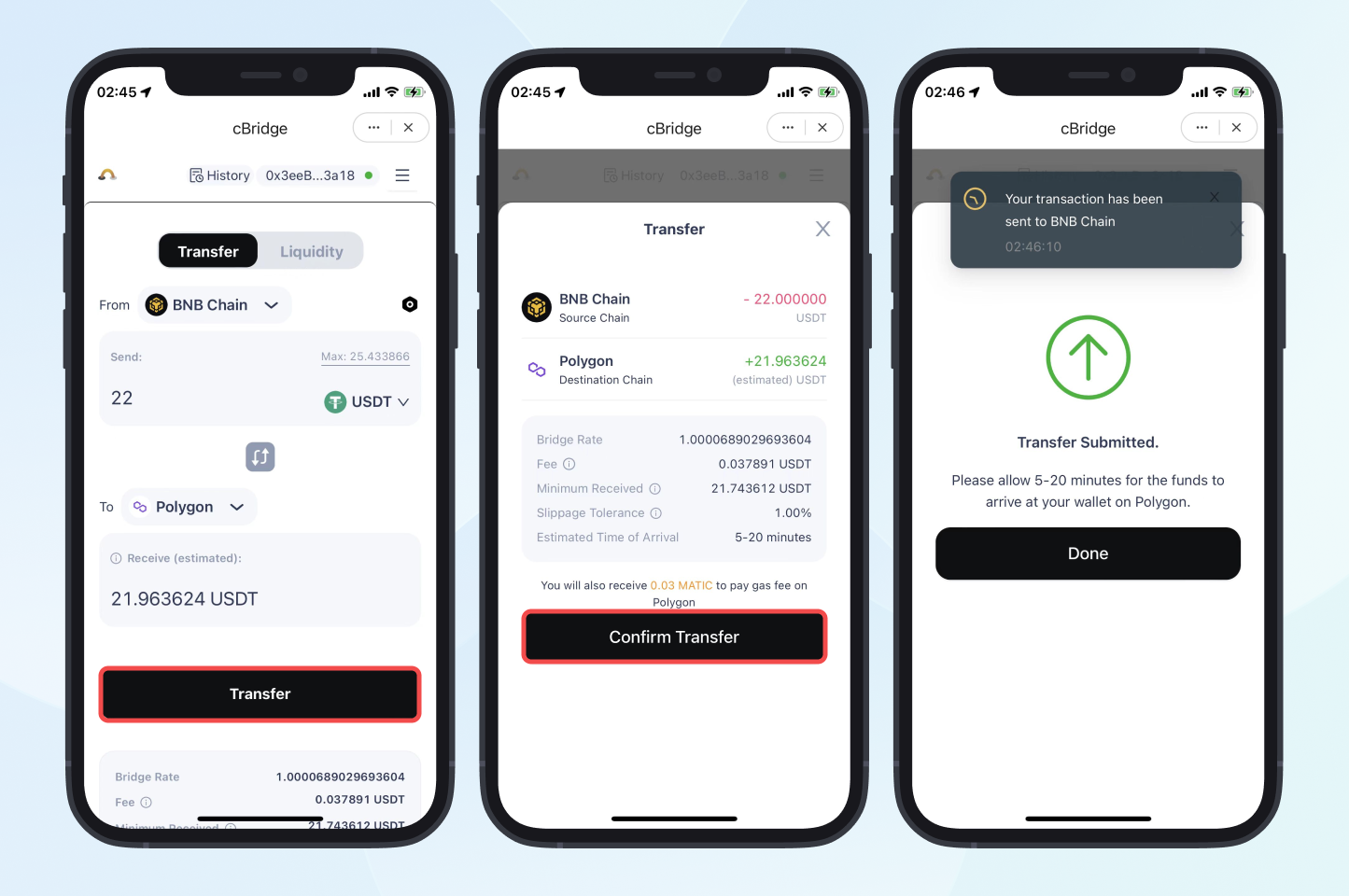 Note:
Please carefully check the information including the fee shown on the "Transfer" page.

After receiving the tokens, you will also get a small amount of native tokens of the receiving network for you to pay gas fee for follow-up transfers.
7. Switch your wallet from BNB Smart Chain to Polygon to see the received assets.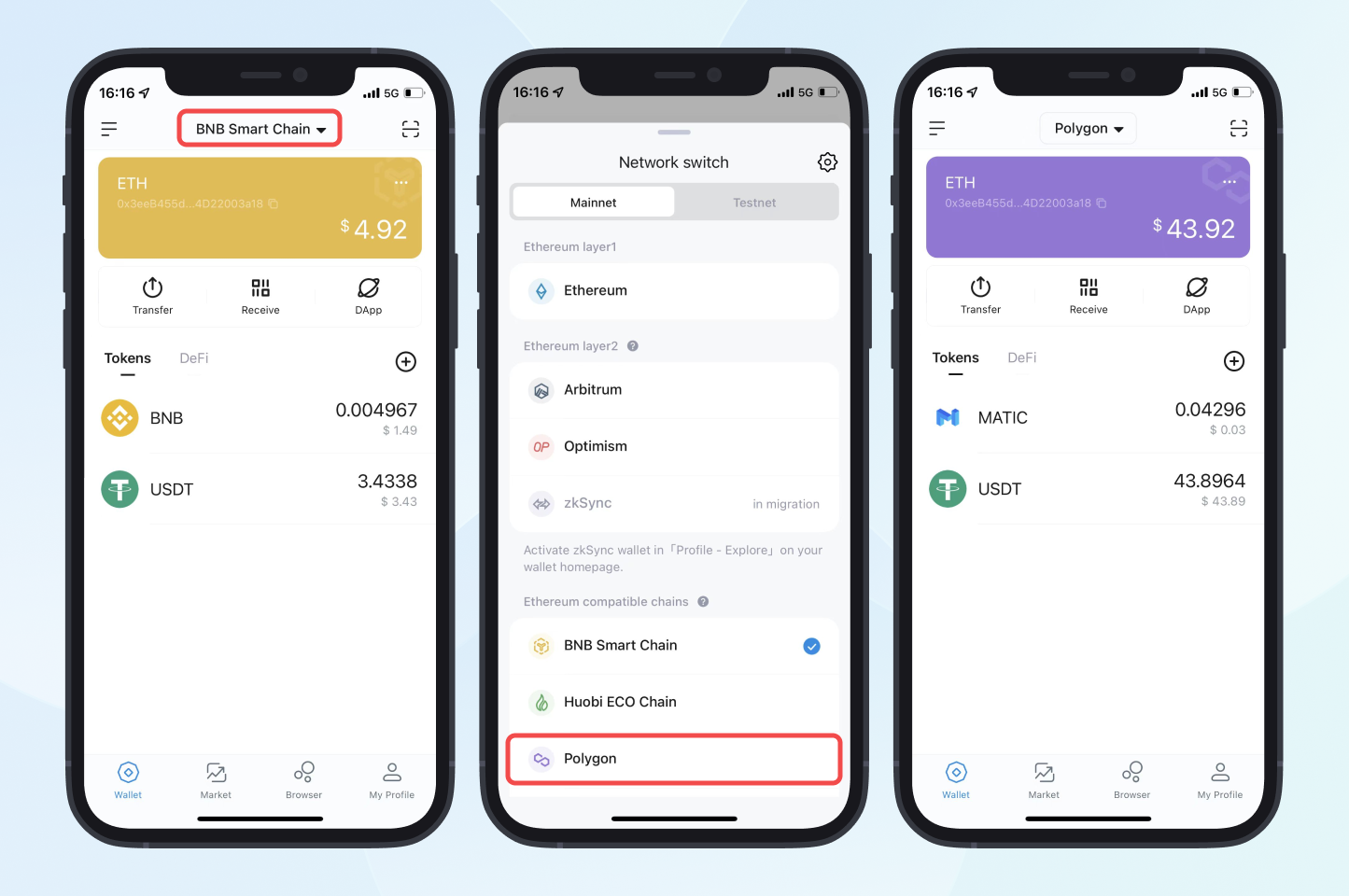 Please reach out to cBridge officials if you have any problems when using the DApp:
Telegram:https://t.me/celernetwork

Discard:https://discord.com/invite/uGx4fjQ
End
For best security on large amounts of crypto, consider our hardware wallet, imKey. imKey also allows users to use cBridge and supports the Layer 2 ecosystem.
Risk Warning: The content of this article does not constitute any form of investment advice or recommendation. imToken does not make any guarantees and promises for the third-party services and products mentioned in this article, nor assume any responsibility. Digital asset investment has risks. You should carefully evaluate these investment risks and consult with relevant professionals to make your own decisions.