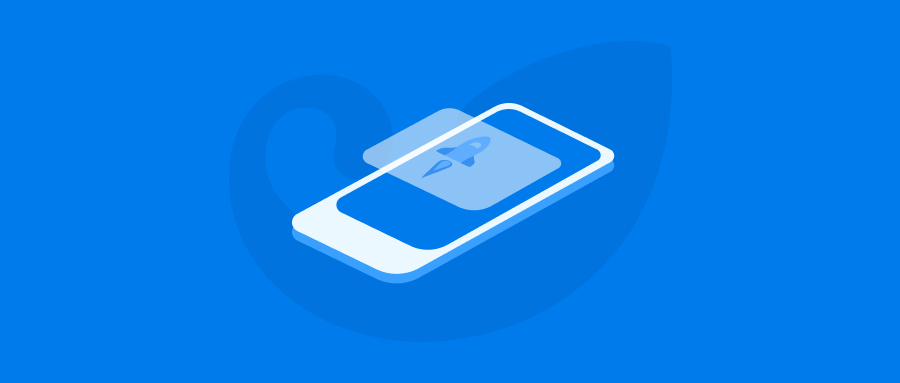 Amazing update for EVM-compatible chains, and smooth Layer 2 experience
With imToken 2.8.4 version supporting custom node function and EIP3085, imToken has been working hard to explore the smooth experience of Layer2. Meanwhile imToken always put safety as a top priority, this new version made a lot of efforts around "EVM compatible chain asset management" and "security" aspect, with a look :)
This update follows 👇👇👇
More friendly support for Polygon, xDai, Fantom, BSC, HECO, OKEx ...

Support token display for all EVM chains

Optimized node switching with color

Add DApp quick entry

Use imKey hardware wallet to transfer and receive Nervos (CKB)

Tron update

More optimizations and repairs
Amazing update for asset management of your EVM-chains
Using new chains just got way easier.
With this update your tokens on Polygon, xDai, Fantom, BSC, HECO, OKEx and other EVM-compatible chains are automatically detected.
imToken now also shows your token prices on those new chains.
Using BSC or other DApps? Simply click on 'Ecosystem Apps' to start with Layer 2, BSC and others.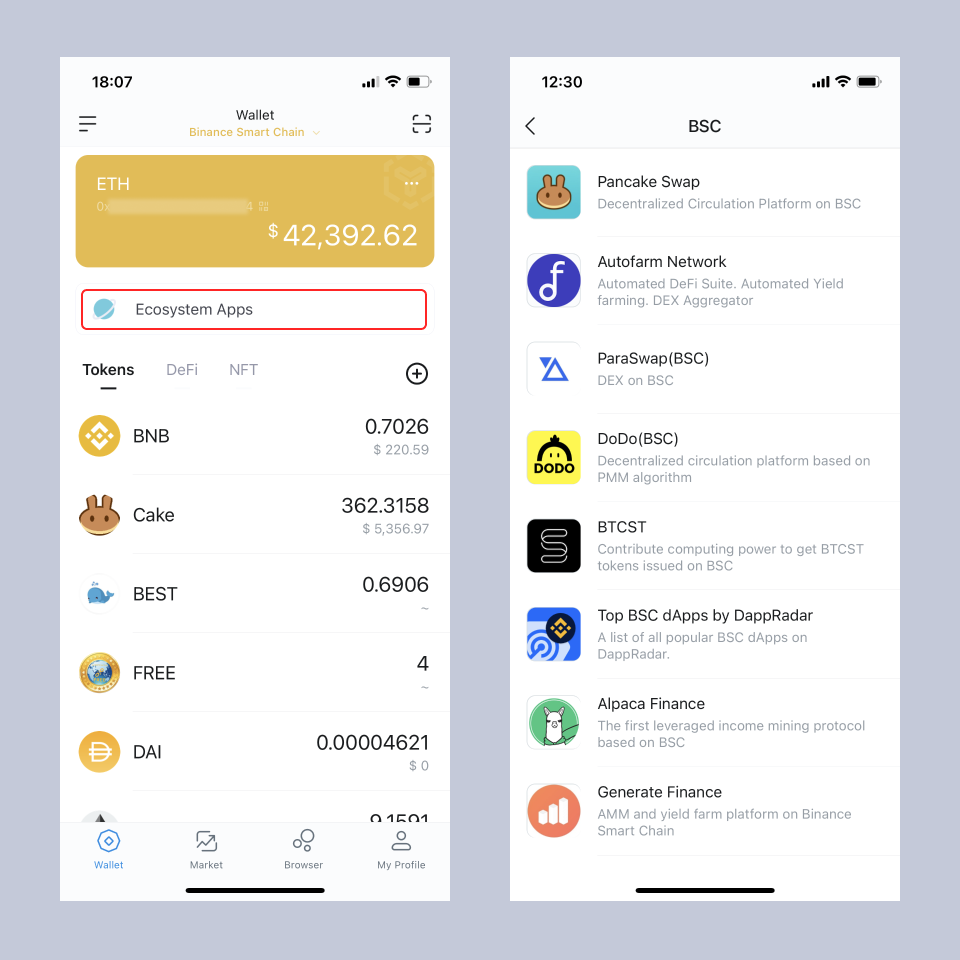 Left: BSC wallet; Right: BSC Apps
DeFi asset management on your EVM-chains
The 'DeFi Portfolio Manager' is our amazing new tool we introduced in last month's update. To enter it, simply click on 'DeFi' to see all your DeFi balances such as dYdX, Uniswap, Aave, MDEX, Curve, Compound, MakerDAO balances and hundreds more. Read more on our blog.
The DeFi Portfolio now supports all kinds of new chains: Ethereum, BNB, xDAI, Polygon, Fantom, Heco … you name it!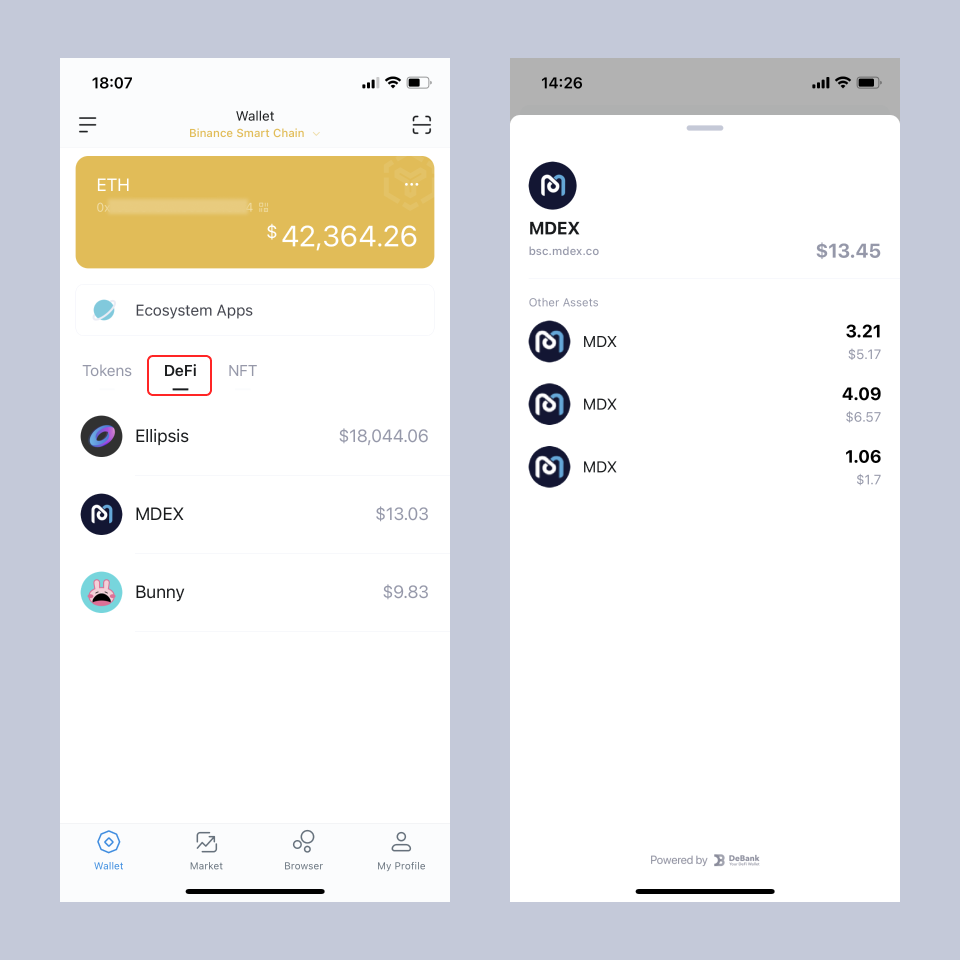 For example, switch to 'Binance Smart Chain' and click 'DeFi' to see your DeFi Portfolio
In this update we also add a color scheme that lets you distinguish different EVM-compatible chains.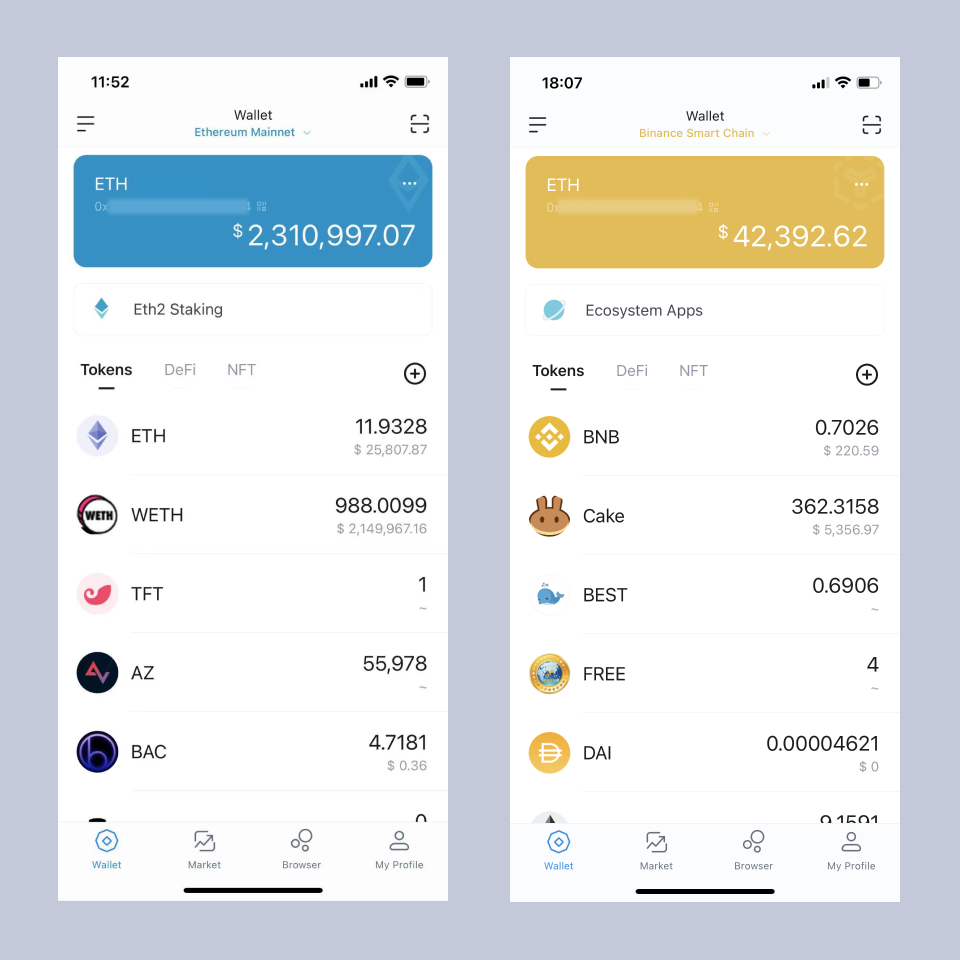 ETH = blue and BSC = yellow
TRON's risk control security system upgrade
We received feedback about some scams - on TRON - that would ask people to enter their passwords on fake websites.
That's why we fully upgraded our security system in a way that warns users about risky addresses, as reported by users or discovered by the imToken security team.
When you see the following icon on the TRON chain, please be aware of risks!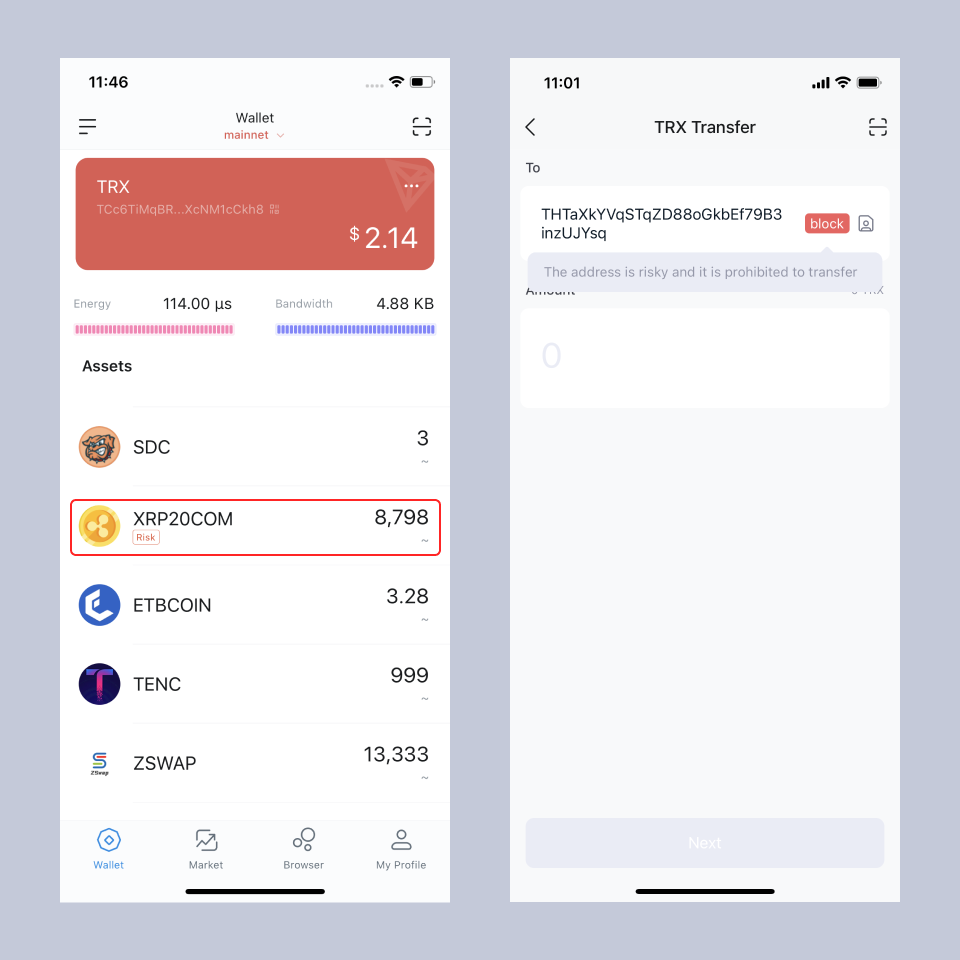 Risk reminders
Since other common scams involve DApps, we also strengthened the DApp warnings. Visiting a risky DApp on TRON will show you the reminder below.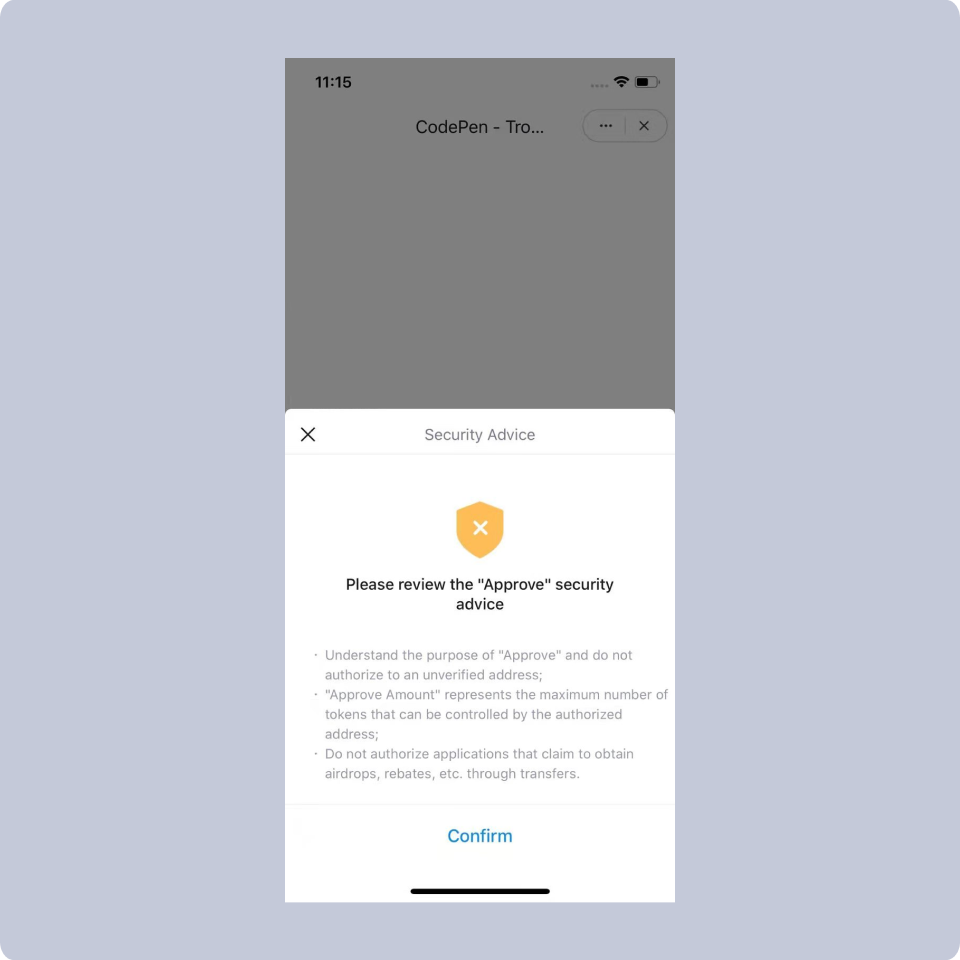 DApp access risk reminder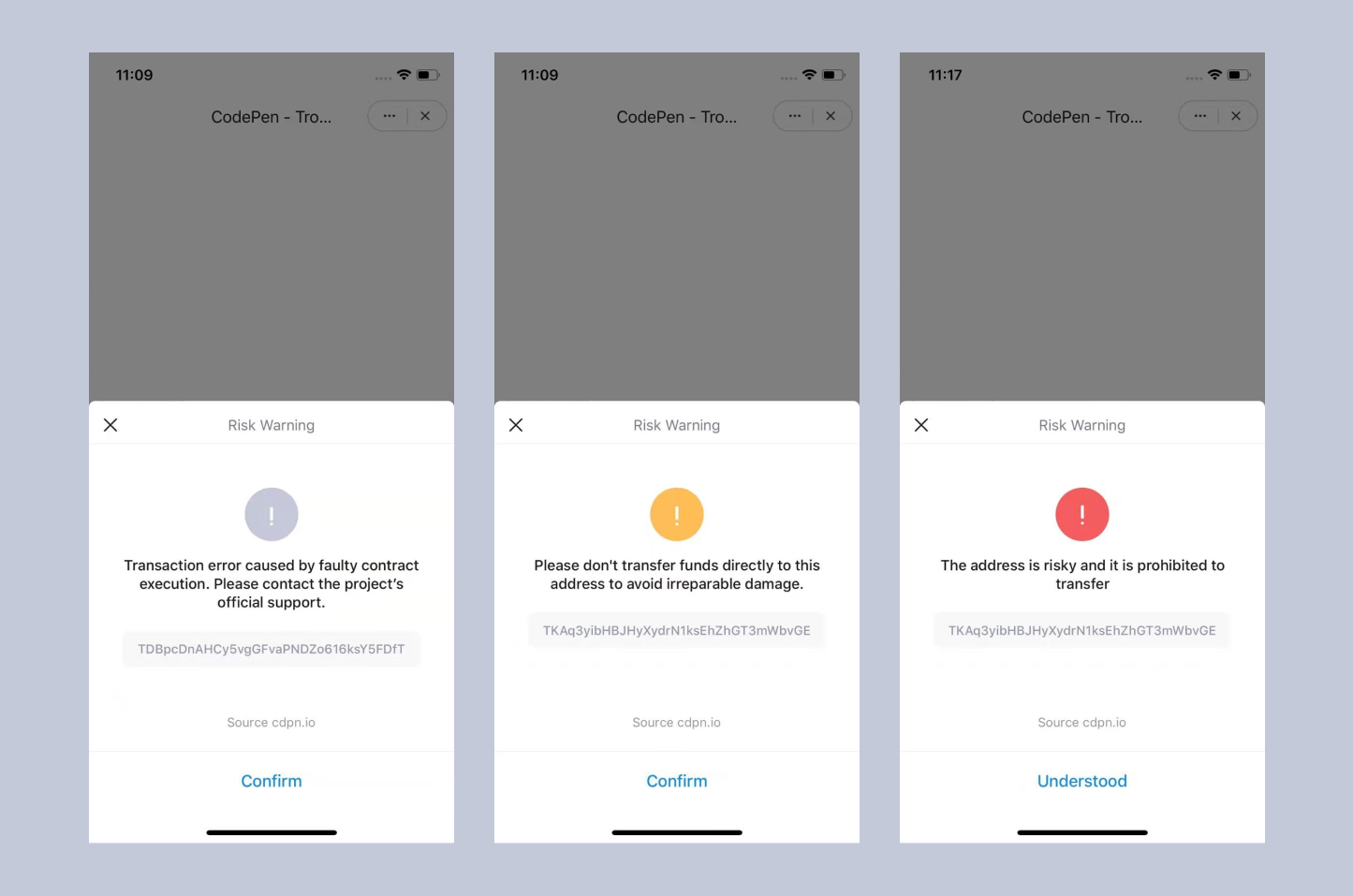 DApp transfer risk reminder
imKey hardware wallet supports Nervos (CKB)
imKey is now officially supporting Nervos (CKB). If you hold CKB, you can upgrade to imToken 2.9.4, use imKey to manage CKB wallets and experience transfers.
This currency update does not require hardware replacement and does not involve firmware upgrades. It is suitable for any imKey hardware wallet. You can automatically upgrade through the application to get CKB support.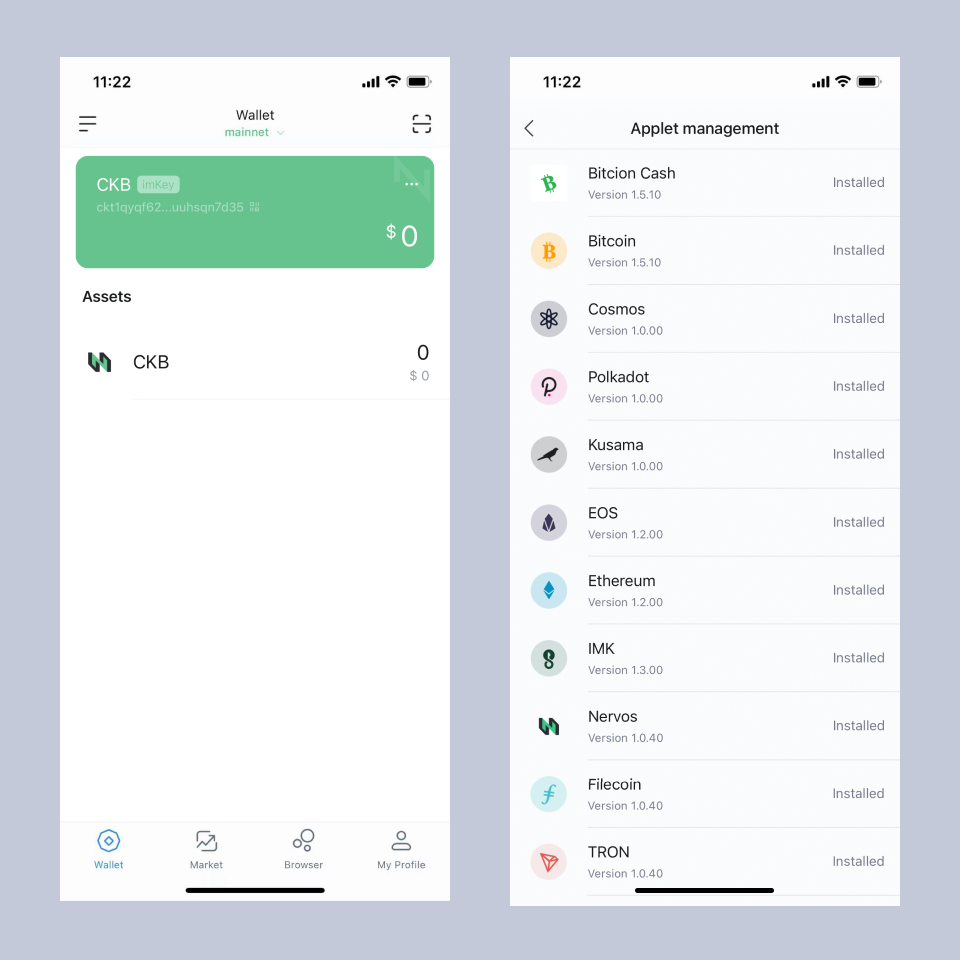 Adding EVM-compatible chains in imToken also means that you can now use BSC, xDAI, Polygon, HECO and so on with your imKey.
Looking for an imKey hardware wallet? Check imkey.im for more information 👇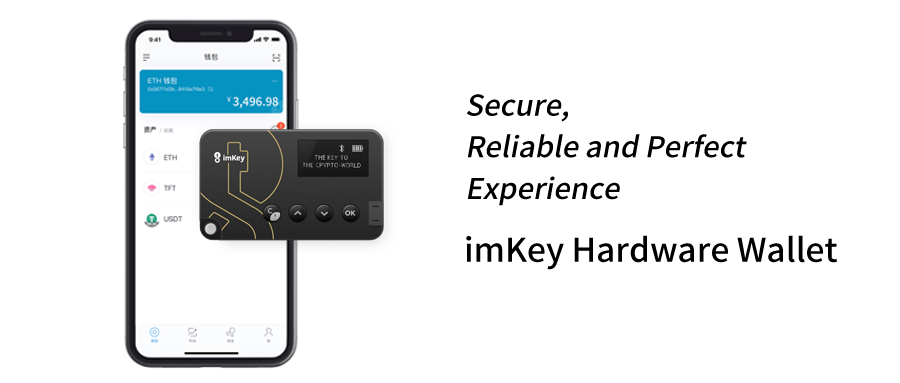 How to update
Android users: You can download from the official website

https://token.im

or at your favorite app store

iOS users: You can download from the App Store
If you face any difficulty using imToken or have any comments and suggestions for us, please submit your feedback directly within the App.
Always backup your keys!
Before upgrading, please make sure that all wallets have been backed up properly.

Please restrain from sharing your private key, Mnemonic phrase or Keystore to anyone!
Please have a look at our Help Center at https://support.token.im/hc/en-us for more detailed information about imToken.