What is ENS?
ENS is an Ethereum-based domain name service. You can transfer and receive tokens easier with an ENS domain name.
Now, you can register an ENS domain with three or more characters. The registration costs are set at the following prices:
5+ character .eth names: $5 in ETH per year.

4 character .eth names: $160 in ETH per year.

3 character .eth names $640 in ETH per year.
How to register an ENS domain name?
Preparation:
Make sure you have enough ETH in your wallet to pay the rent and Gas fee.
1. Open your ETH wallet and switch to the "Browser" page. Enter "ENS" in the search bar to open the DApp.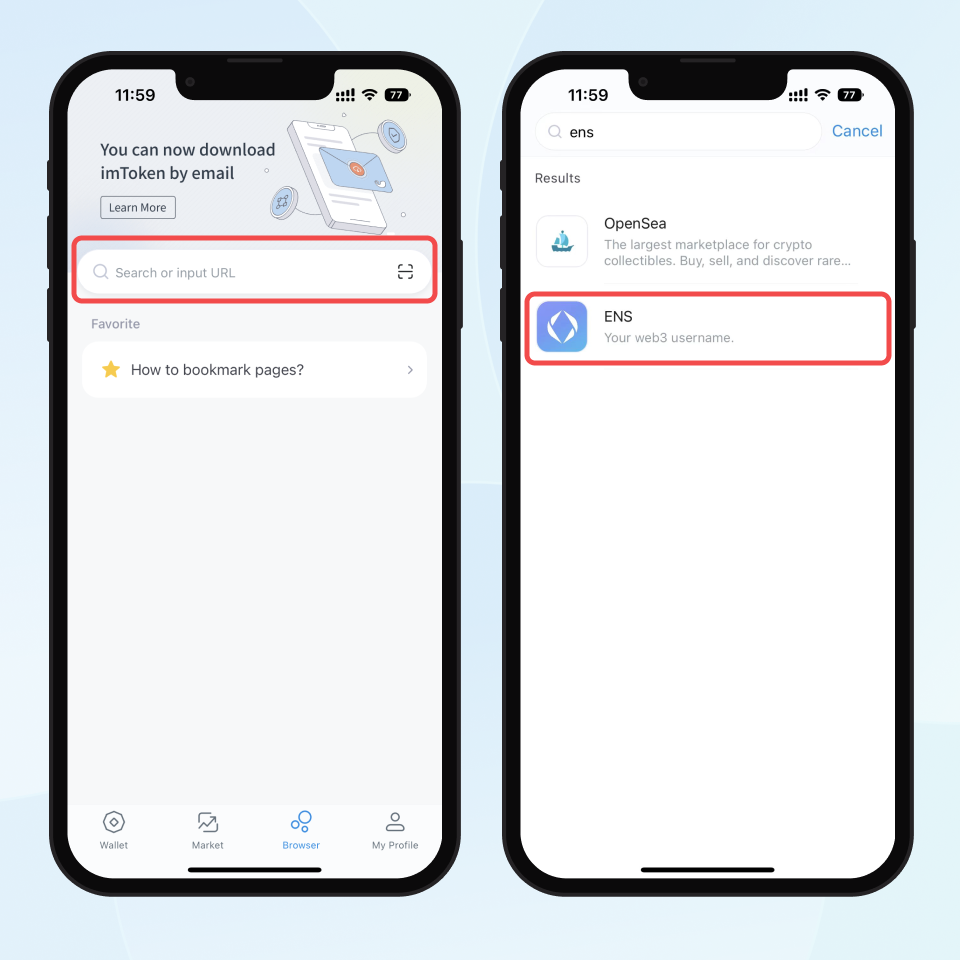 2. On the ENS page, click "Confirm" to authorize access to your wallet address. Then, your wallet will be connected automatically. After that, enter the domain name you want to register in the bar. We'll take "imToken1.eth" as an example here.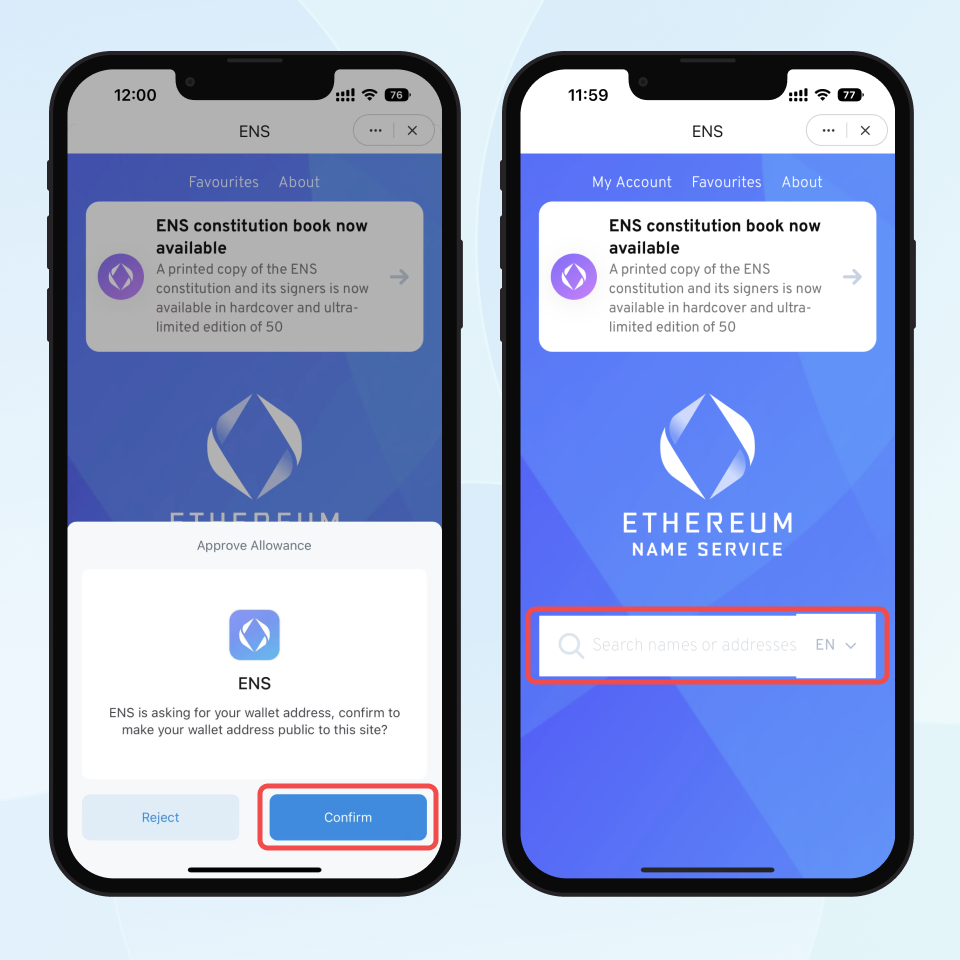 3. You can see the name is now available. Click the domain name and set a registration period. After that, click "Request To Register" and sign the trade. Please don't close the page at this point and wait for the transaction to be done.
Note: please try another name if the entered name is unavailable.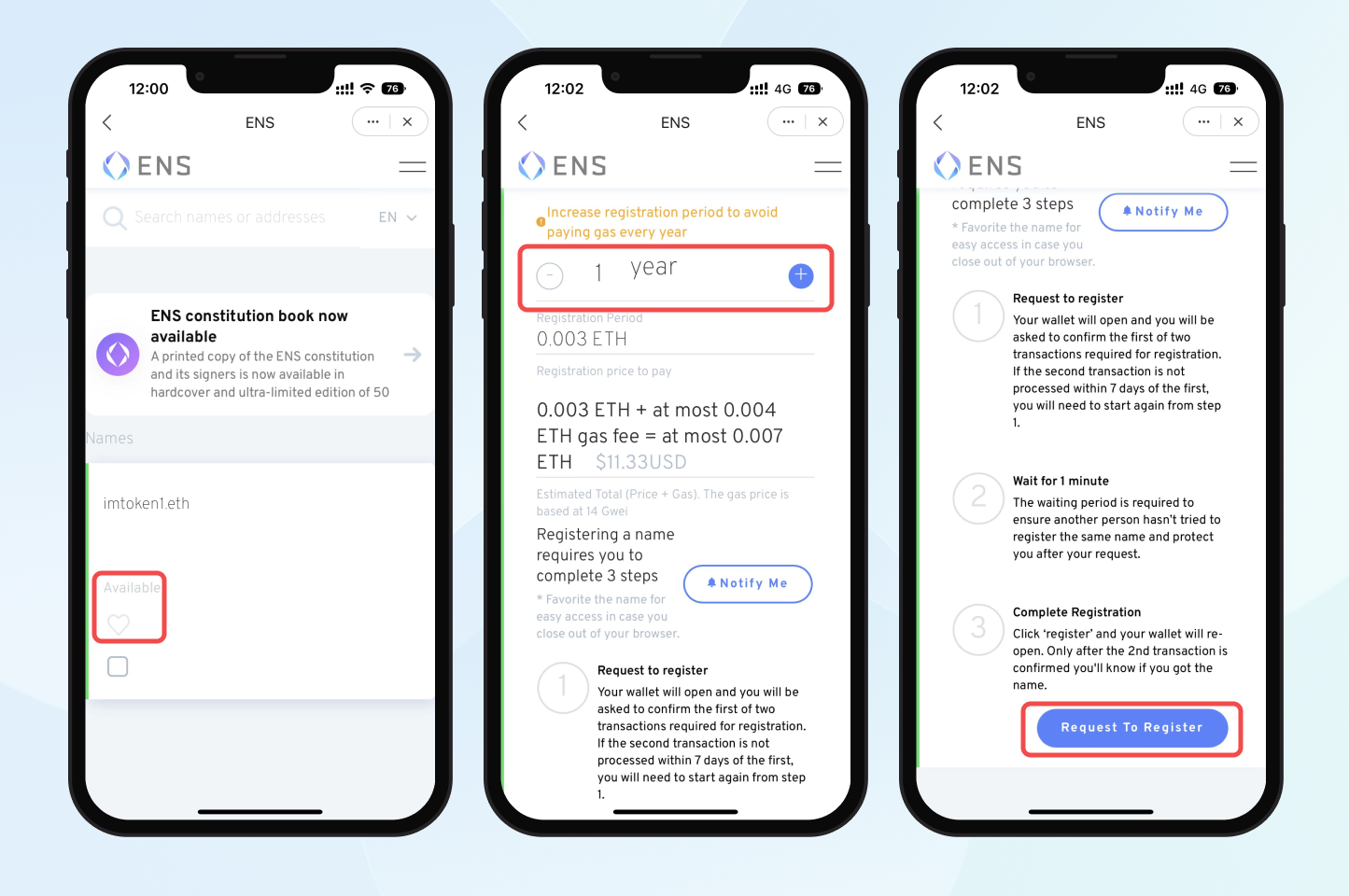 4. After you complete the "Request to Register" and the "Wait for 1 minute" steps, please click "Register" - "Next" to confirm the registration.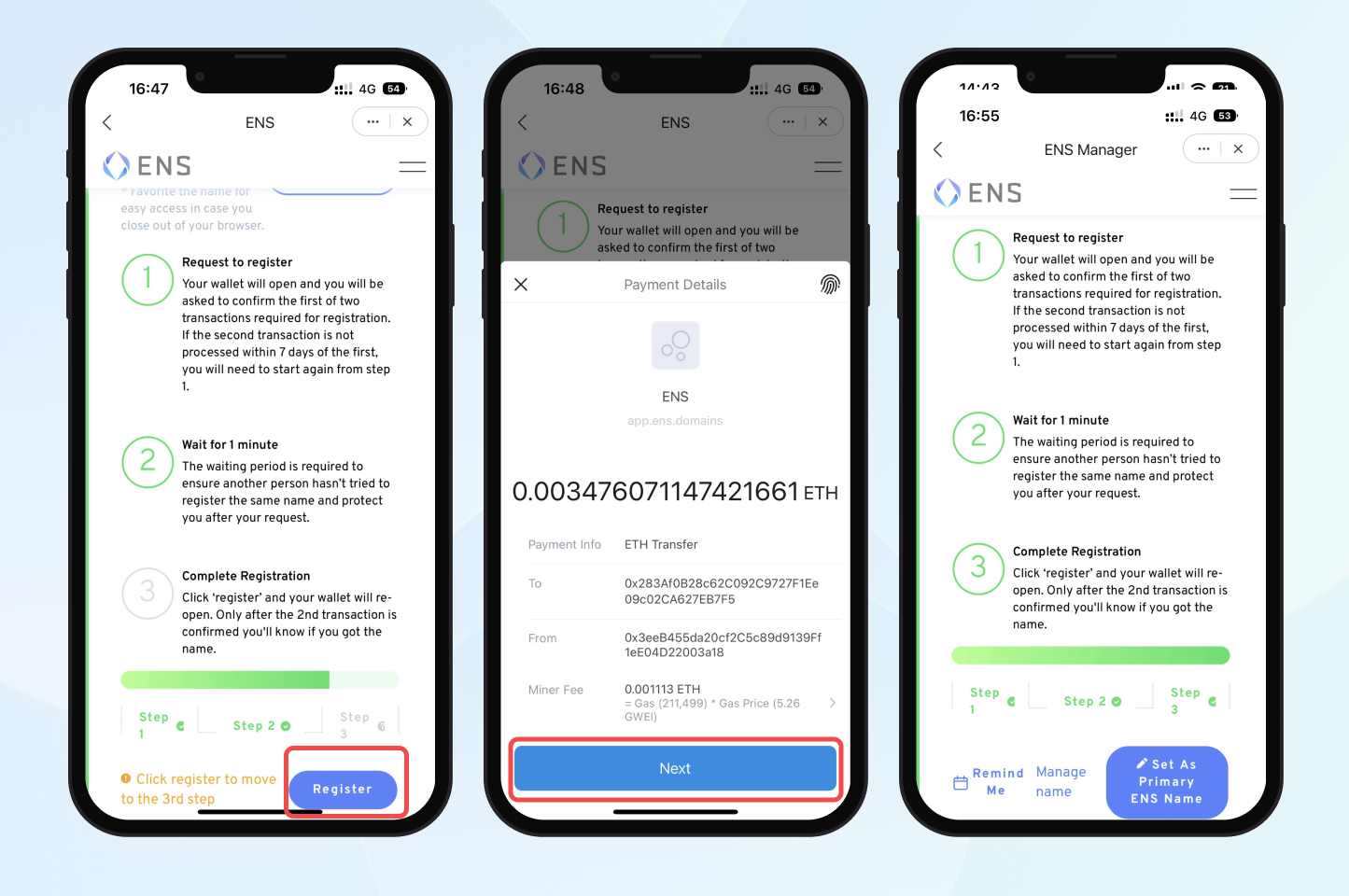 How to manage your ENS domain name?
Reverse resolution is to turn an Ethereum address into an ENS domain. Through reverse resolution, your Ethereum wallet address will be directly shown as an ENS domain if it is connected to a DApp.
With the registered name, click "Set As Primary ENS Name" to enter the page for reverse resolution. Click "Save" after you have checked the name generated through reverse resolution. Then, click "Next" to sign a trade. After the trade is done, the reverse resolution of your ETH address will be finished.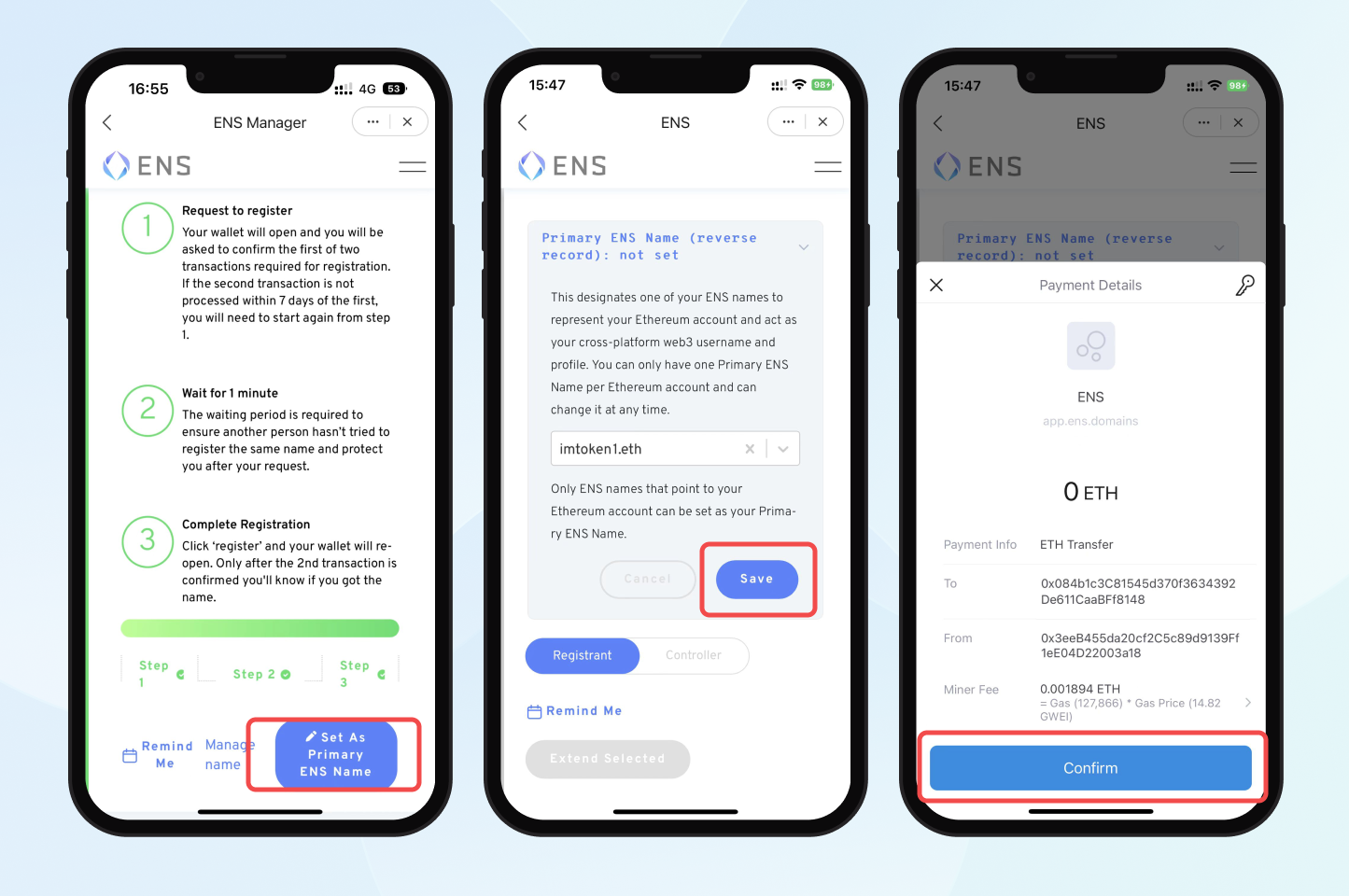 Related readings
End
For best security on large amounts of crypto, consider our hardware wallet, imKey. imKey also allows users to use ENS.
Risk Warning: The content of this article does not constitute any form of investment advice or recommendation. imToken does not make any guarantees and promises for the third-party services and products mentioned in this article, nor assume any responsibility. Digital asset investment has risks. You should carefully evaluate these investment risks and consult with relevant professionals to make your own decisions.