imToken 2.4.0 update:
Support ATOM staking and transfer

Updated wallet management, manage multi-chain wallets with ease

Create wallets, in addition to importing

Tokenlon: Better price, faster swap
Earn money and watch real-time gains on the Decentralized Finance board
Introducing a one-stop Cosmos solution, embracing the staking economy and cross-chain ecology
Cosmos aims to solve two current issues in blockchains: Limited scalability and interoperability.
As a cross-chain project, Cosmos is committed to connecting multiple chains into one big, interconnected network, promoting the free flow of value, sharing the same goal with imToken.
Based on Proof-Of-Stake (short: PoS), Cosmos introduces the staking economy and new forms of governance. Unlike Proof-Of-Work (PoW), PoS allows a huge number of users to participate in securing the blockchain.
With imToken, you can now
Complete ATOM token transfers (and other Cosmos tokens)

Delegate ATOMs and earn interest

Re-delegate to other validators

Withdraw delegated ATOMs

Vote on governance proposals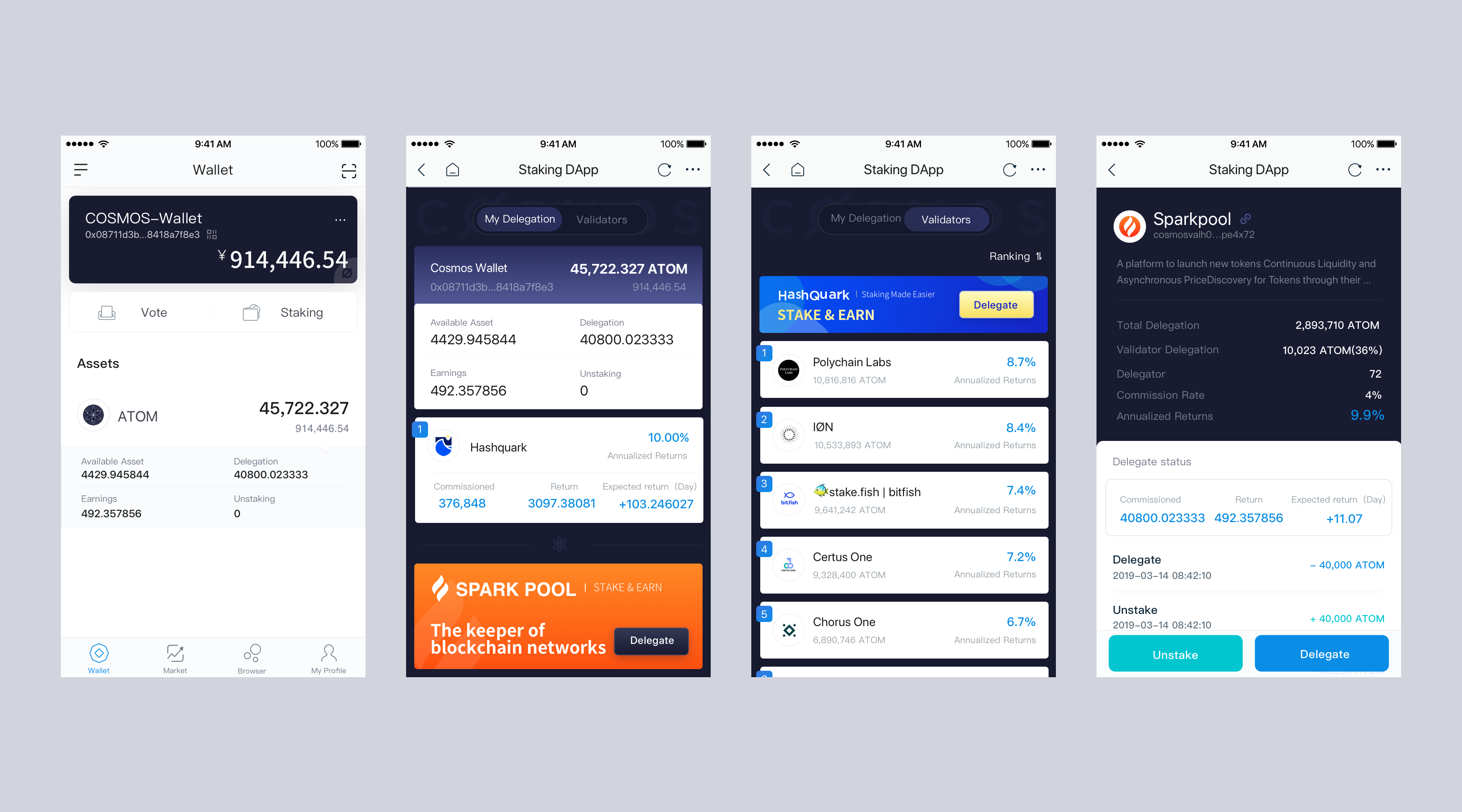 Soon, we will support the exchange of ATOMs in Tokenlon.
An overhault Wallet Management for cross-chain
As the number of chains grow, we aim to offer an efficient wallet management, with expandable design.
We love the new design, and hope you like it as well.
Staking economy and cross-chain ecology, imToken help you to be part of it.
How to update to the latest imToken 2.0
Android users: Download from imToken website:

https://token.im

;

iOS users: Download from App Store.



imToken has released version 2.0. For 1.0 users, please follow the tutorial below to upgrade 1.0 to 2.0 safely:
If you face any difficulty using imToken or have any comments and suggestions for us, please submit your feedback directly within the app.
A Reminder for All
Before upgrading, please make sure that all wallet identities have been backed up properly. Please write down the Mnemonic phrase on a physical paper, never store it in the network;

Please restrain from sharing your private key, Mnemonic phrase or Keystore to anyone! If you find potential hacking activities in imToken, please report to us via email at hack@token.im to prevent more people from being deceived;
Please go through our Help Center at https://support.token.im/hc/en-us for more detailed information about imToken