imToken DApp browser is completely open to any decentralized applications ("DApps") on Ethereum and EOS.
If you want to know more about DApps, click here.
If you want to open an EOS or Ethereum application (DApp), follow the following steps to open it:
Open the website in your standard browser and copy the URL

Download and open imToken 2.0

Open the

Browser

Click on the

search

, enter the

URL

and go!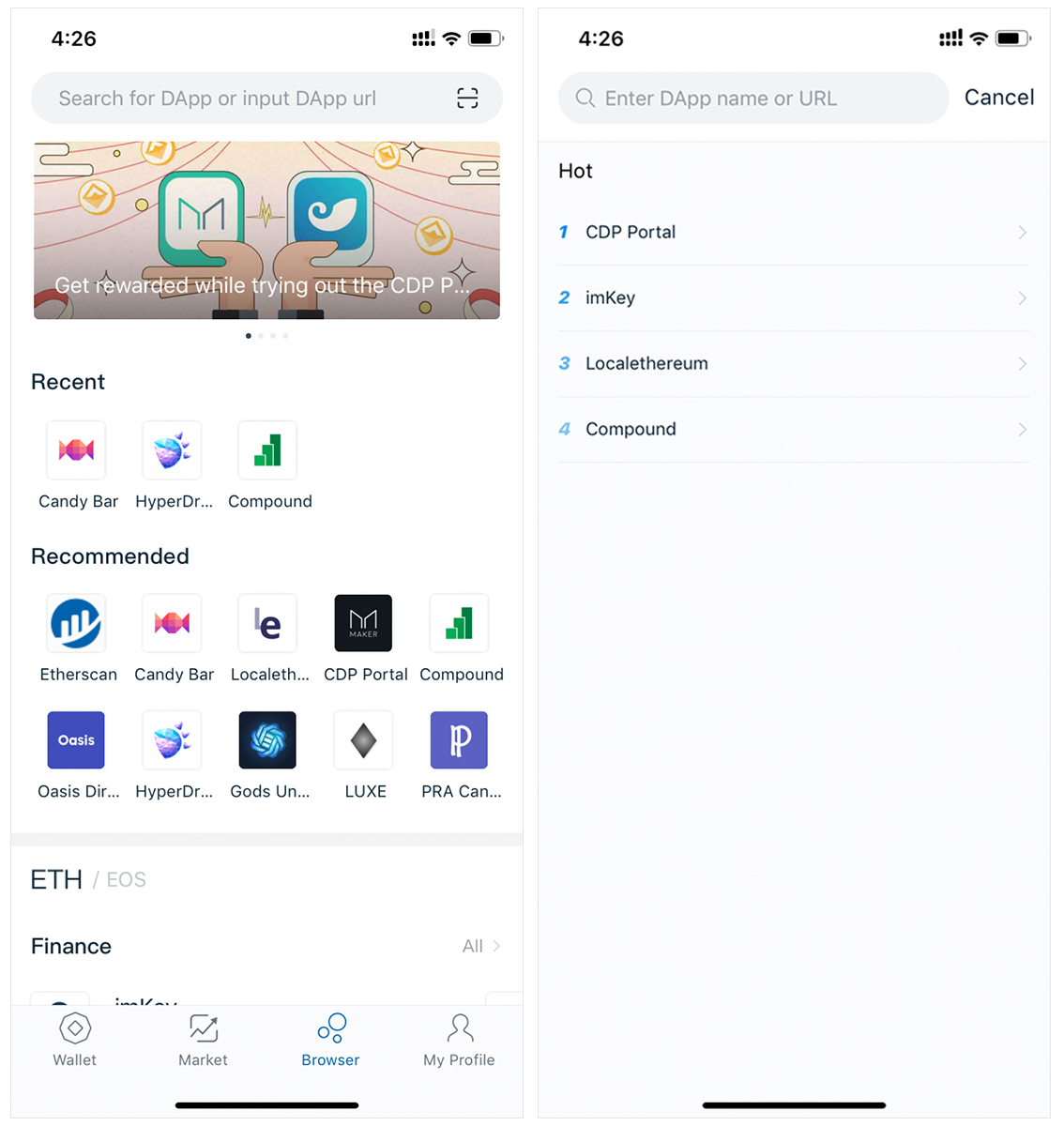 If you have any problems, contact [email protected] The imToken support team is happy to help!