imToken 2.0 supports two version of Bitcoin wallet, the SegWit enabled and the General. The segwit enabled wallet address starts with 3 while the General wallet address starts with 1. imToken recommends users to use the SegWit enabled wallet for the following reasons
Better security.
1.Able to increase the capacity of block.
2.Faster transaction data checking.
3.Cheaper transaction fee relative to the General Bitcoin wallet.
4.Regarding how to switch between the two types of wallet in imToken, please visit here.
If you have previously stored BTC in the General address and would like to transfer it to the SegWit enabled wallet, you can first switch to the SegWit enabled wallet, copy the wallet address and switch back to the General wallet, execute transaction to send the BTC to the SegWit enabled wallet.
Visual Tutorial
[I] Switching from the General BTC address to the SegWit enabled address.
1.At the "Wallet" tab, click on the "ETH v" at the top bar to enter wallet management tab, at the BTC wallet section, click on the "..." icon at the top right hand corner.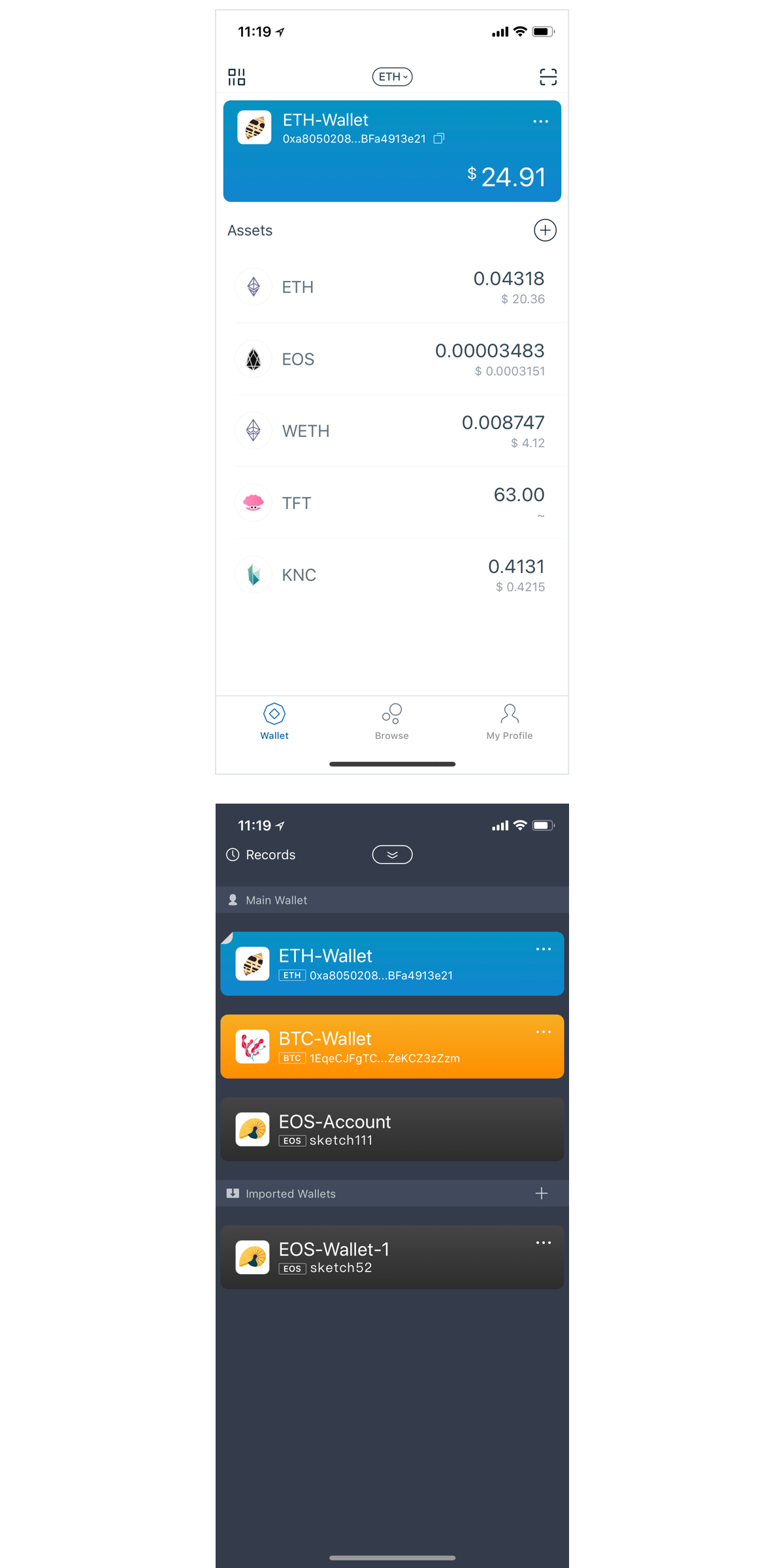 2.Enter "Manage" page, click "Toggle Address Type" and select "General" or "SegWit".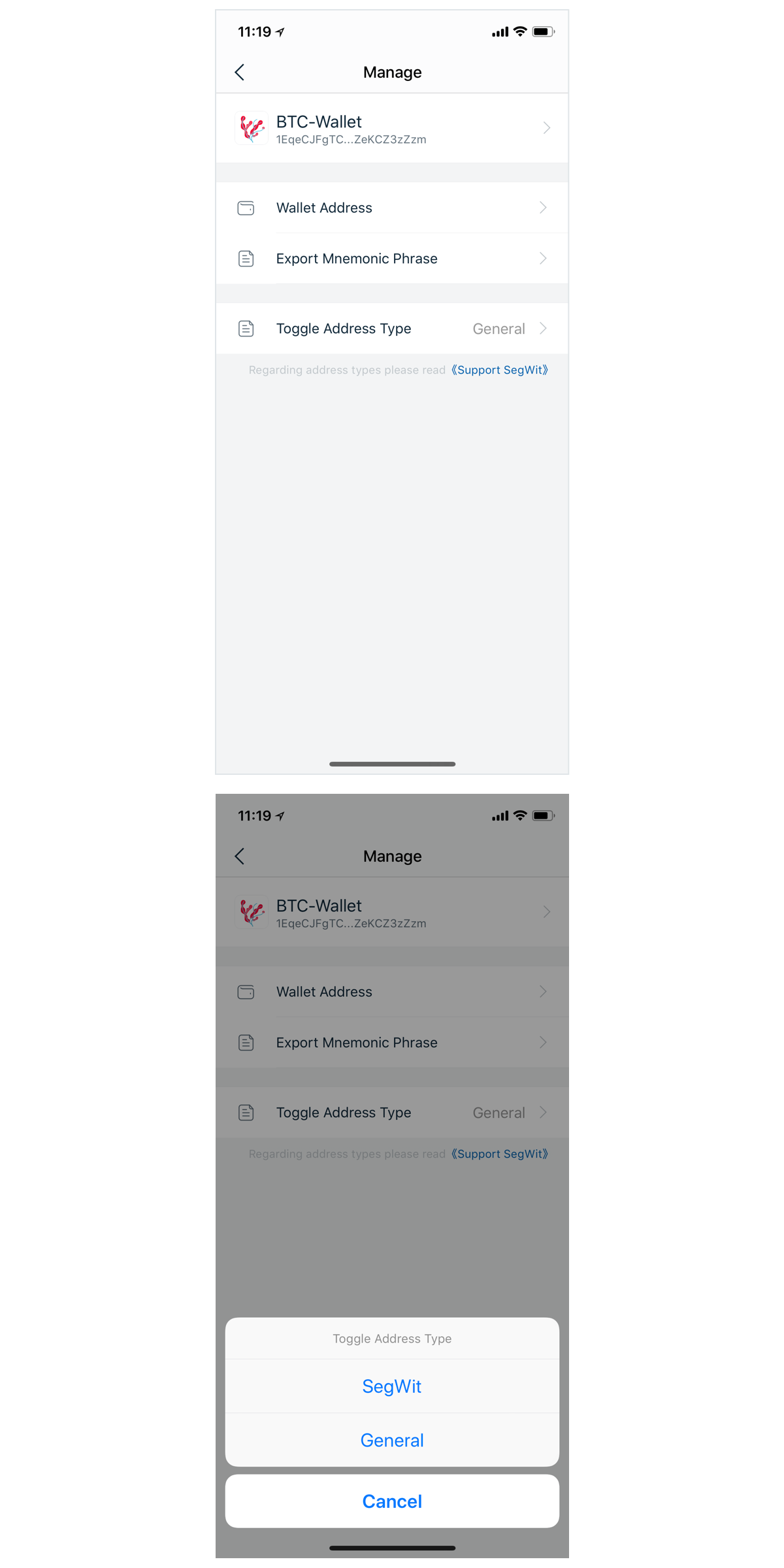 3.Enter your wallet password, and the BTC address will be changed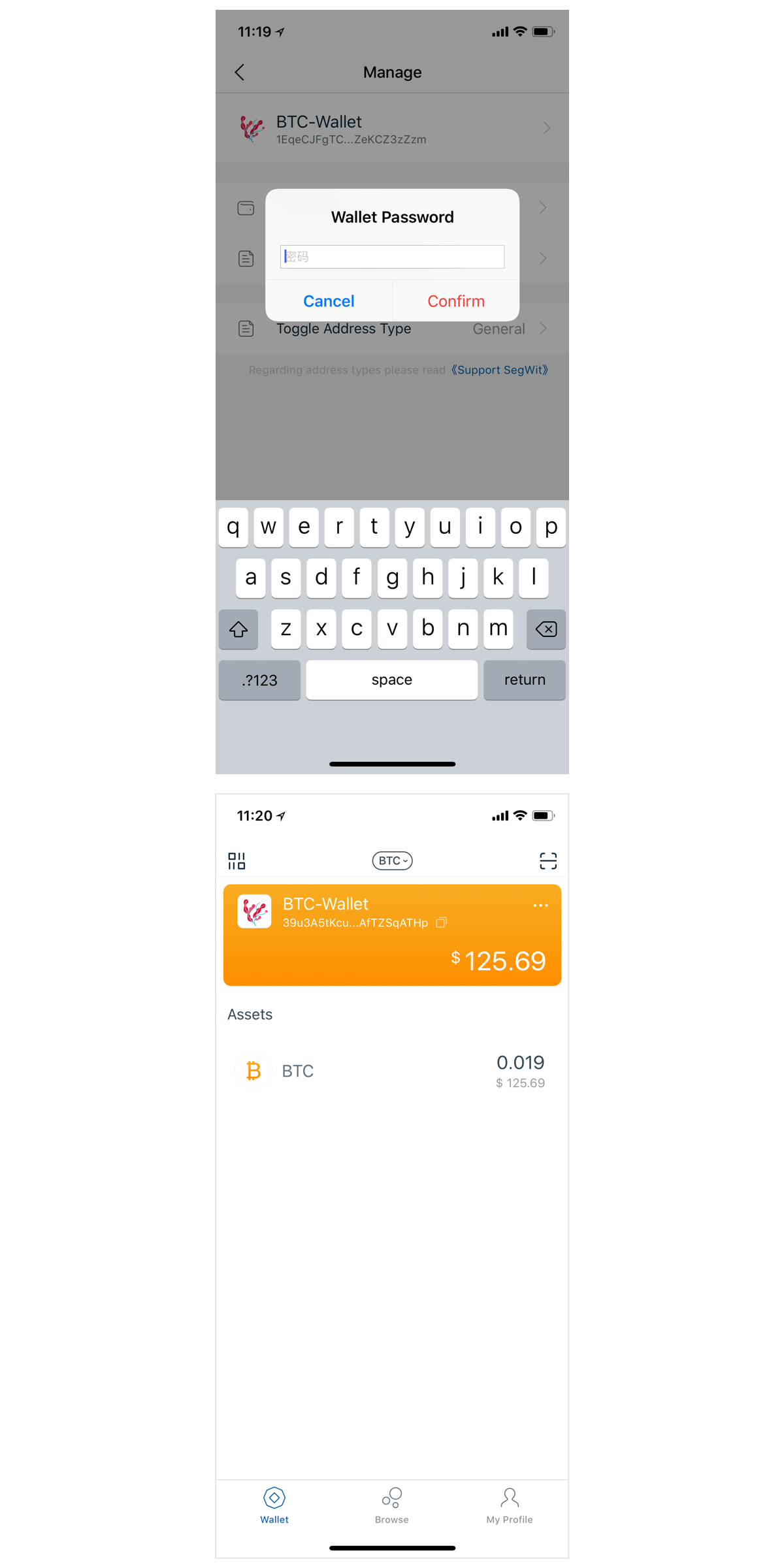 4.Click on the BTC address bar to copy SegWit wallet address
[II] Transferring the BTC assets from the General address to the SegWit enabled address.
1.Click on the BTC asset to enter the transaction page.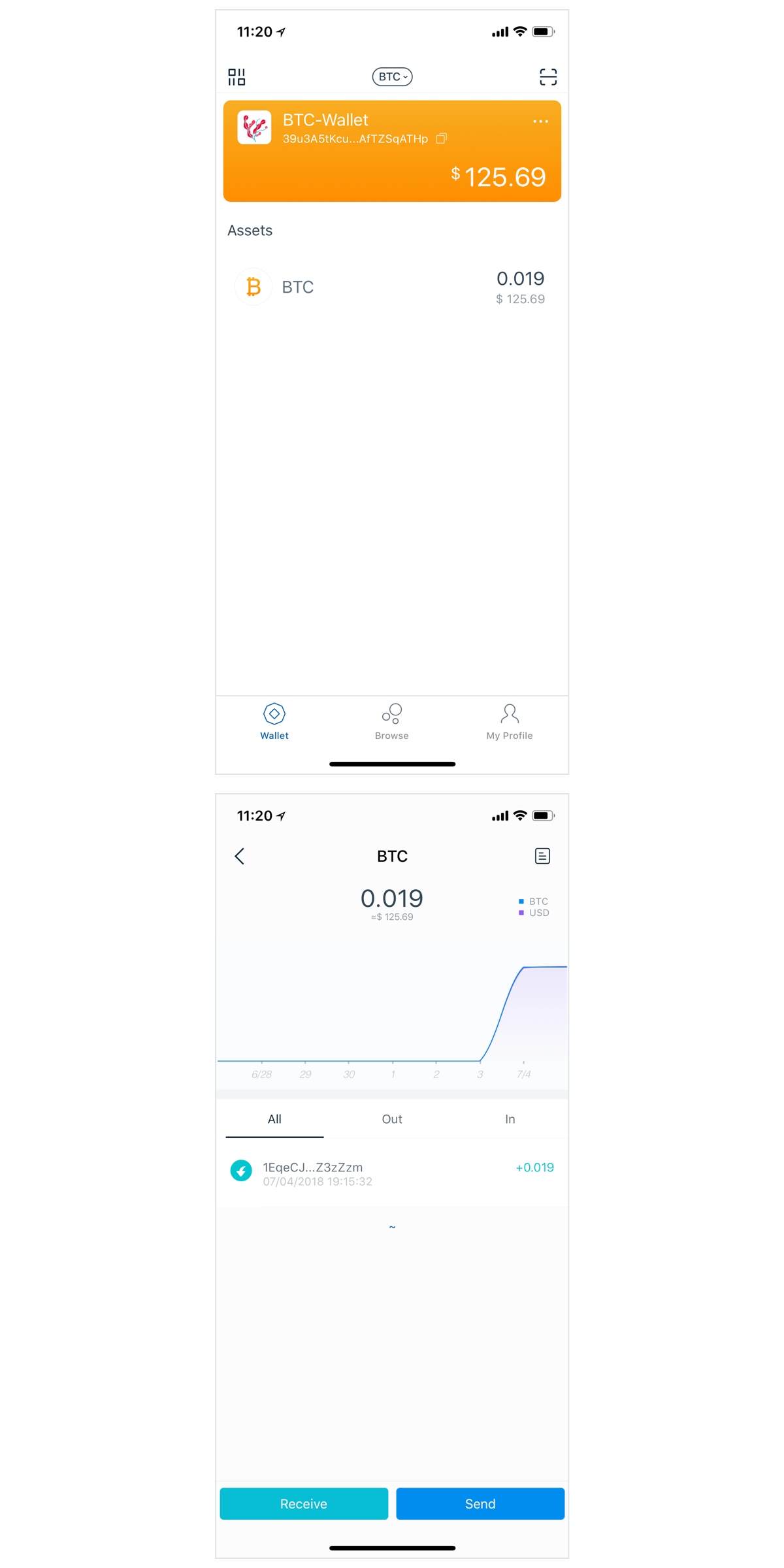 2.Click the "Send" button, input the desired BTC amount, and paste the previously copied SegWit address.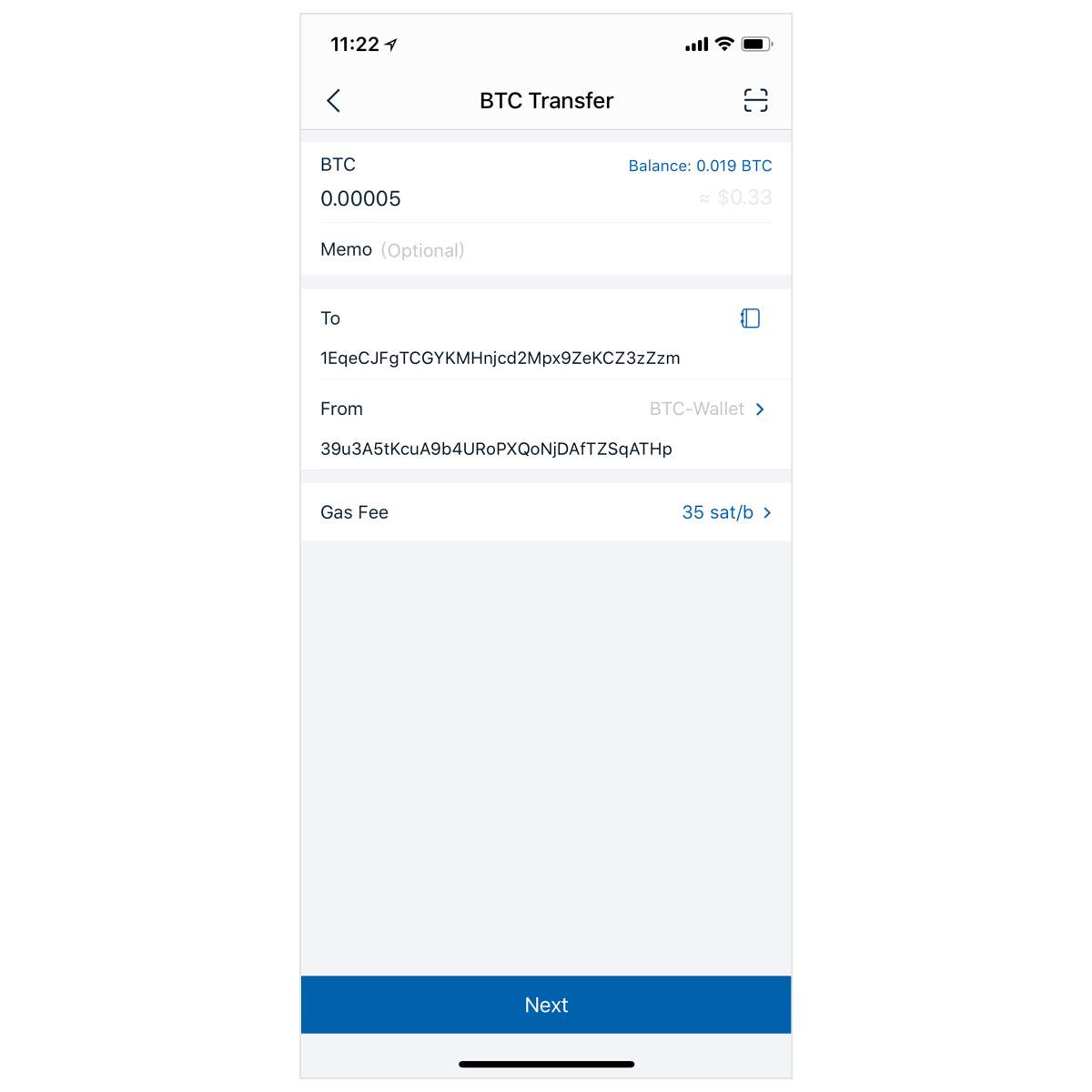 3.Click "Next", and enter your password.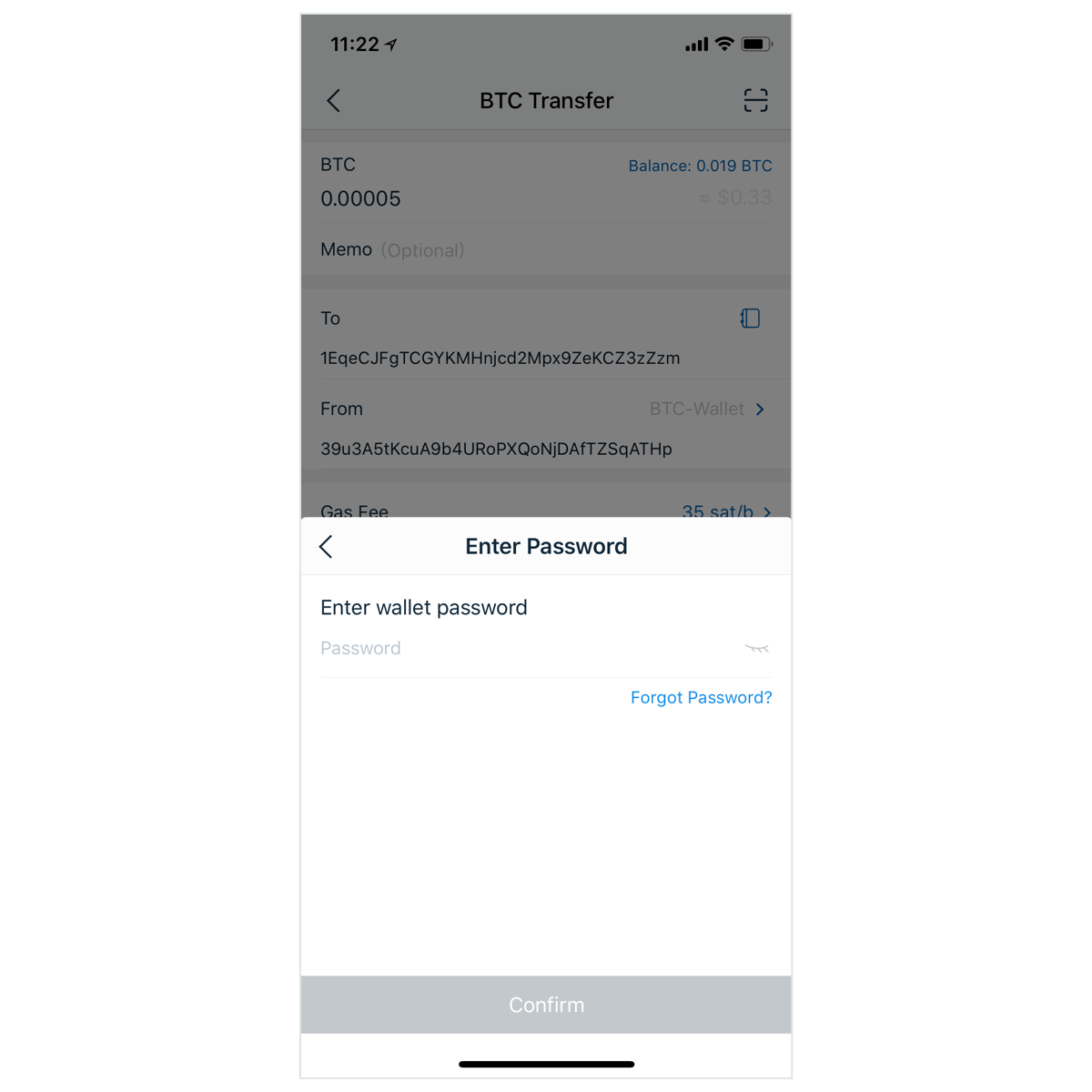 [III] Switch to the SegWit enabled address to check on the asset.