EOS uses DPoS consensus algorithm, where 21 community voted Block Producers provide the essential computational power, bandwidth and storage for EOS main platform. When EOS main platform goes live, users will be able to cast votes to their desired Block Producer candidates. One EOS can be staked to be one vote, one vote can be used to vote for up to 30 candidates, counting as one vote for each candidate. Users can subsequently change their intended votes to different candidates, reclaiming the staked EOS, which will be unlocked after 72 hours. So, how do users execute voting in imToken?
Tap "Vote" enter StakeVote page.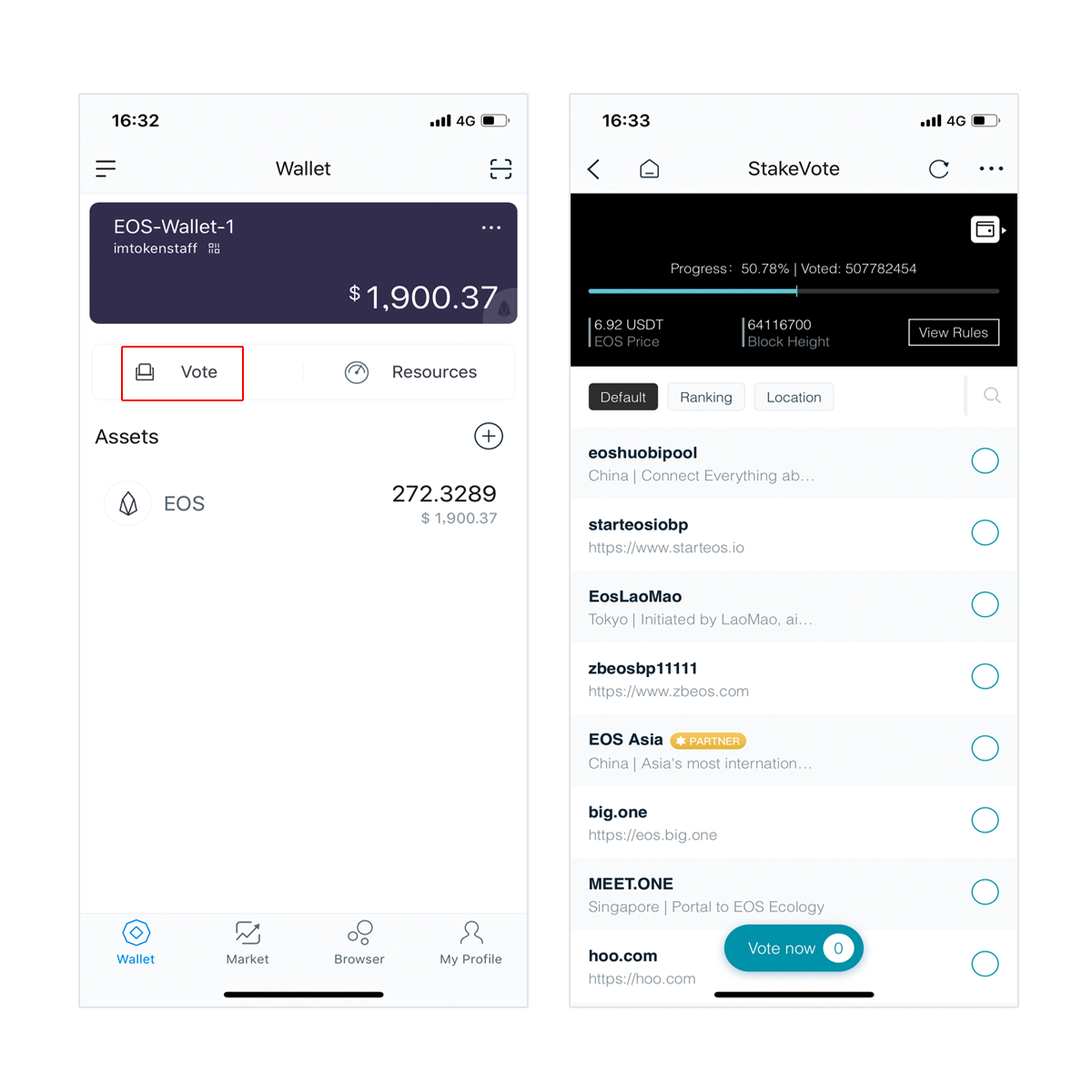 Return to the voting interface, simply click on the circle at the right-hand side of desired Block Producer candidate to vote. To find out more about individual Block Producer candidate, click on the name on the candidate.
Click vote to enter the confirmation page, enter the desired amount of EOS to stake. If you wish to use the default staked EOS to vote, you may proceed to vote directly, if you wish to increase the staking amount, please select "Add stake" and enter the desired amount. Click on "Vote" at the bottom, enter your password to proceed.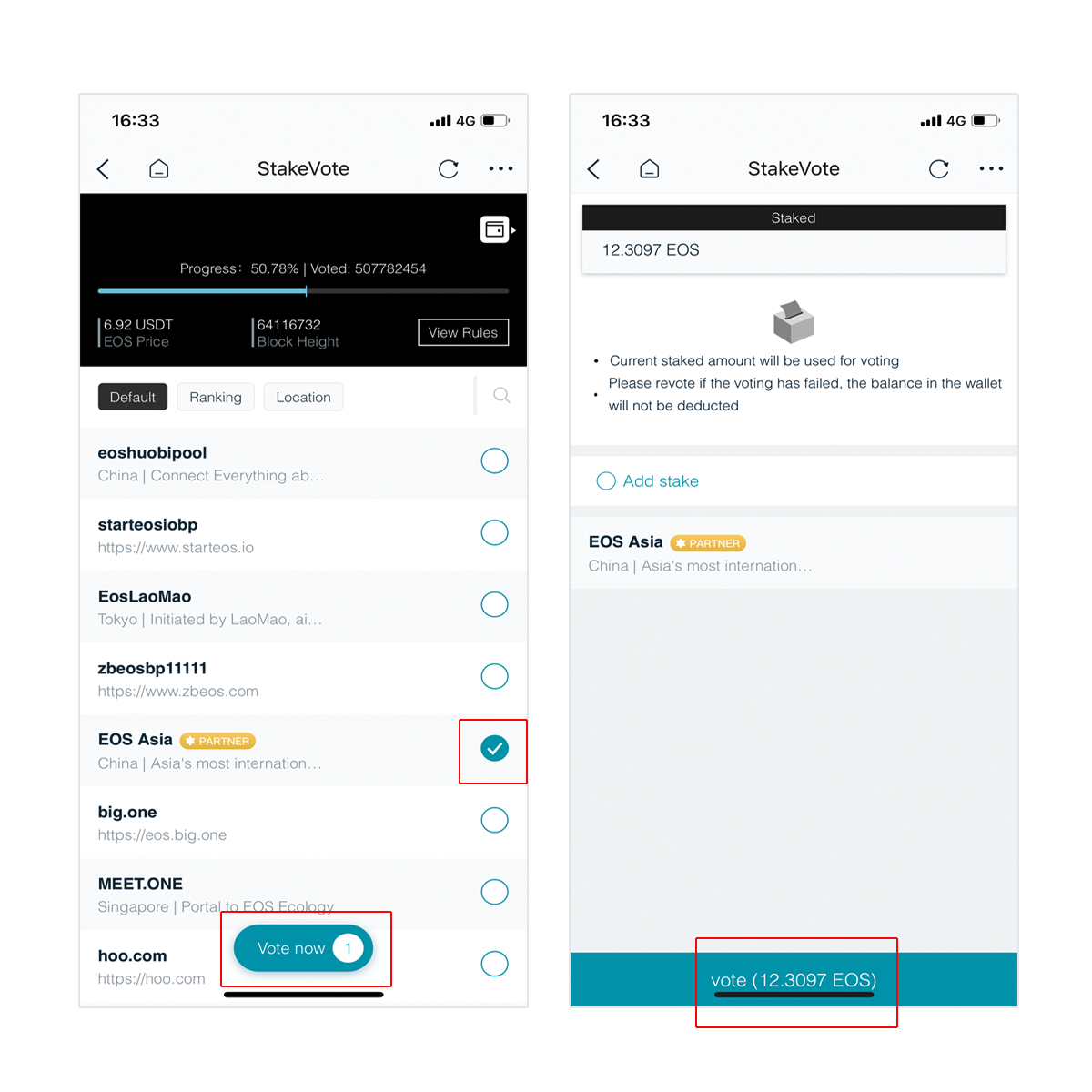 Note: Reclaim resources will also cancel vote.
How to view the information that has been voted
On the "StakeVote" page, click the card package button in the upper right corner to see your voting information.