EOS transfer is different compared to that in ETH or BTC. Please click your EOS wallet and enter the "EOS Transfer" page.
How to transfer
1. Enter the amount you want to transfer and corresponded recipient's EOS Account Name. Then click on "Next".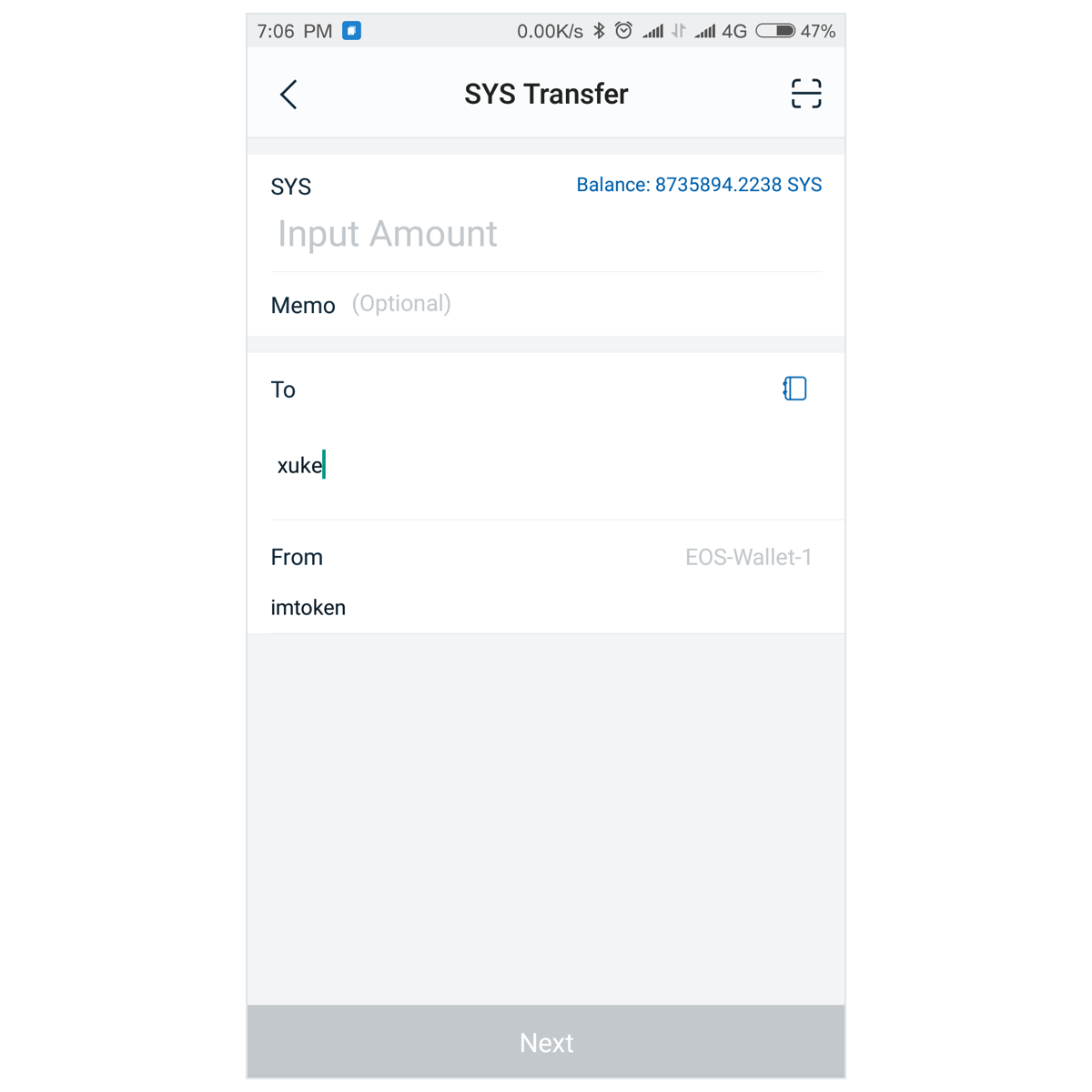 2. The "Payment Details" page will pop up. Please then click "Next" and enter your password.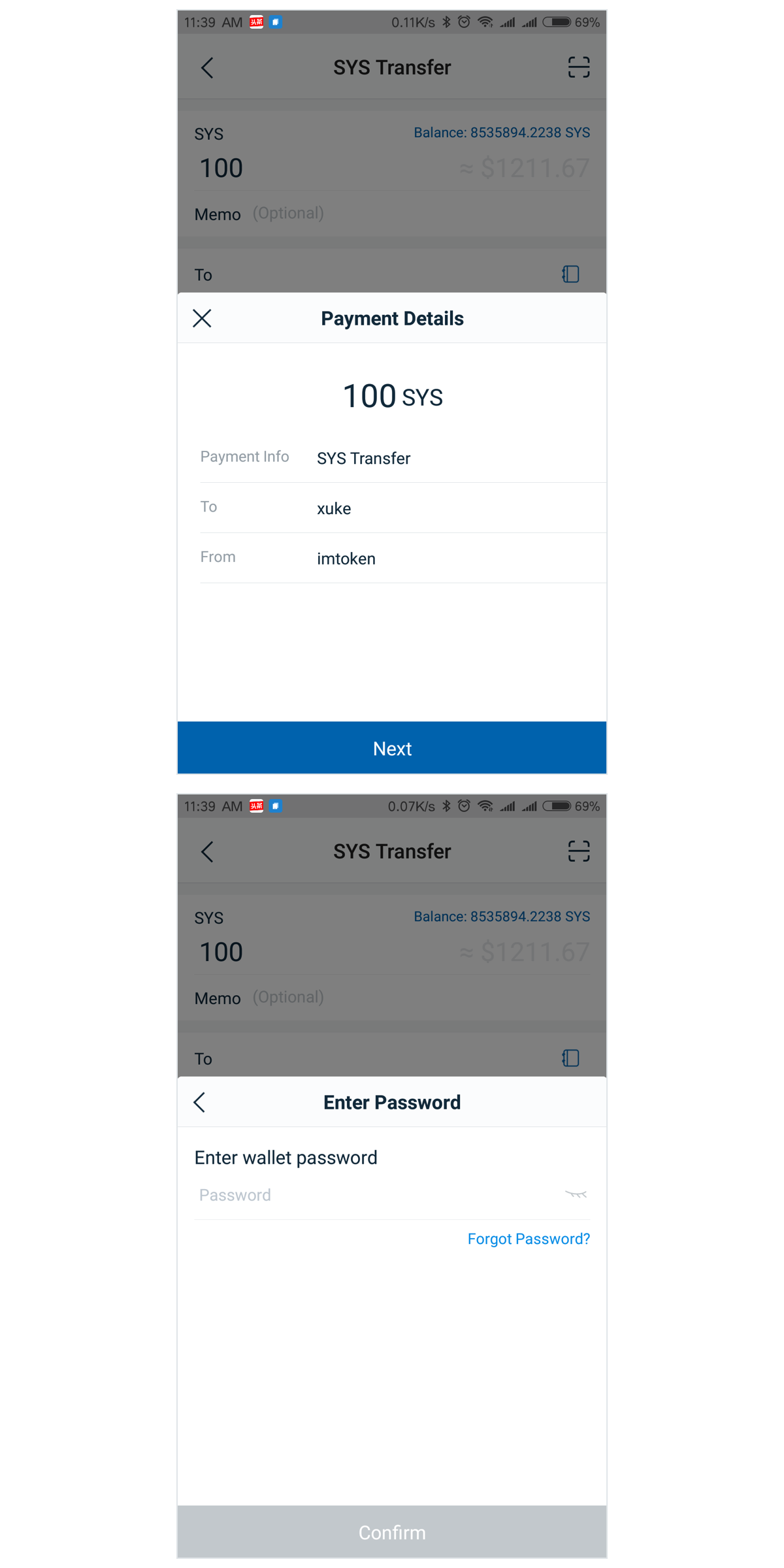 Notices: 
The EOS Account Name is similar to the Ethereum's ENS domain name, different from the traditional hash address.
Unlike the ETH or BTC transfer, transaction fees are not required to fulfill the EOS transfer.