First of all, this function is just for Ethereum wallet, not for Bitcoin wallet. So you should switch the wallet to ETH at first.
1. Go to the homepage of Ethereum Wallet Assets. Click the "+" button to enter the asset management page.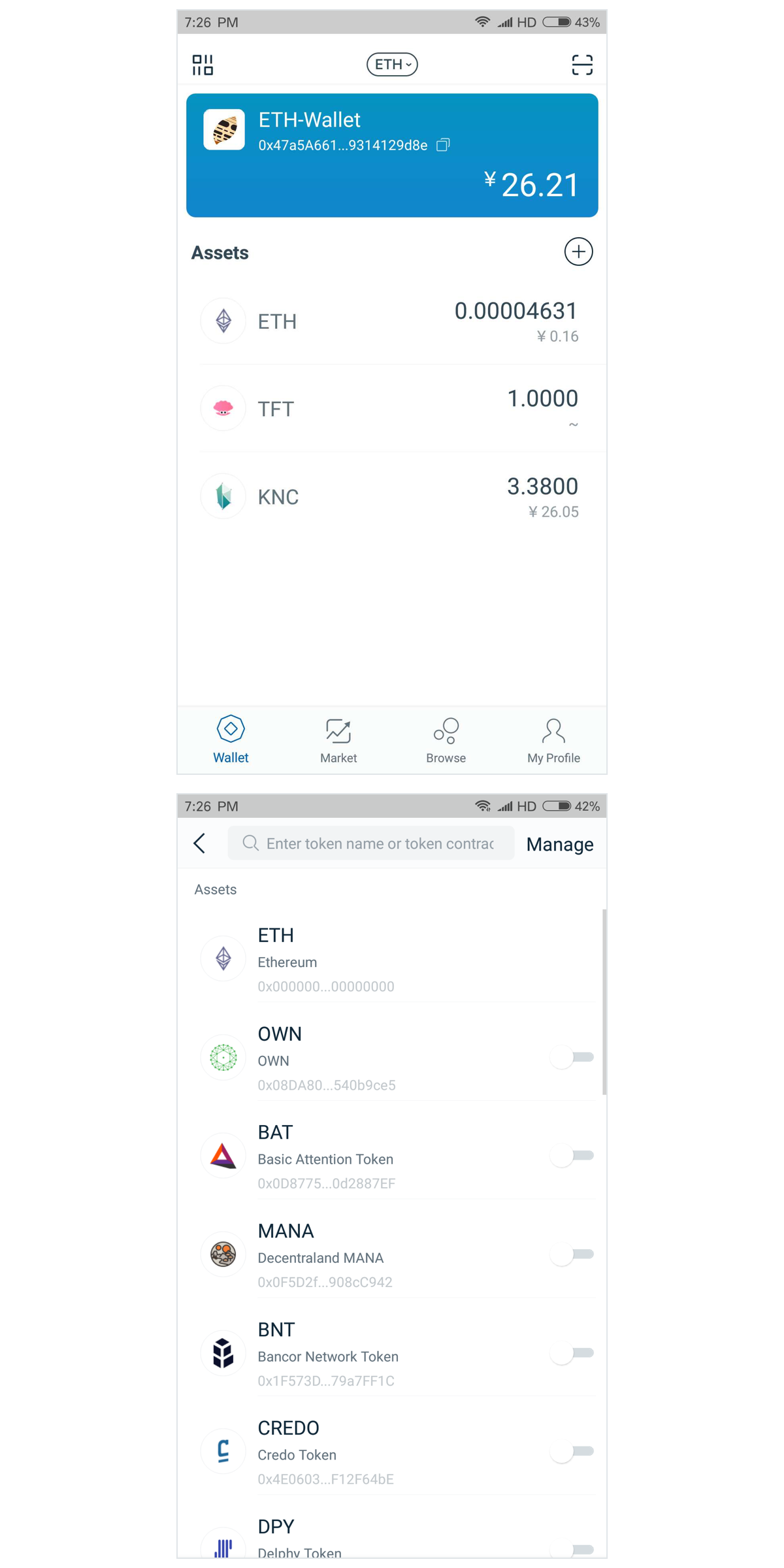 2. Input the Token name or contract address in the box at the top of the page, then select the token you want to add, click "Add"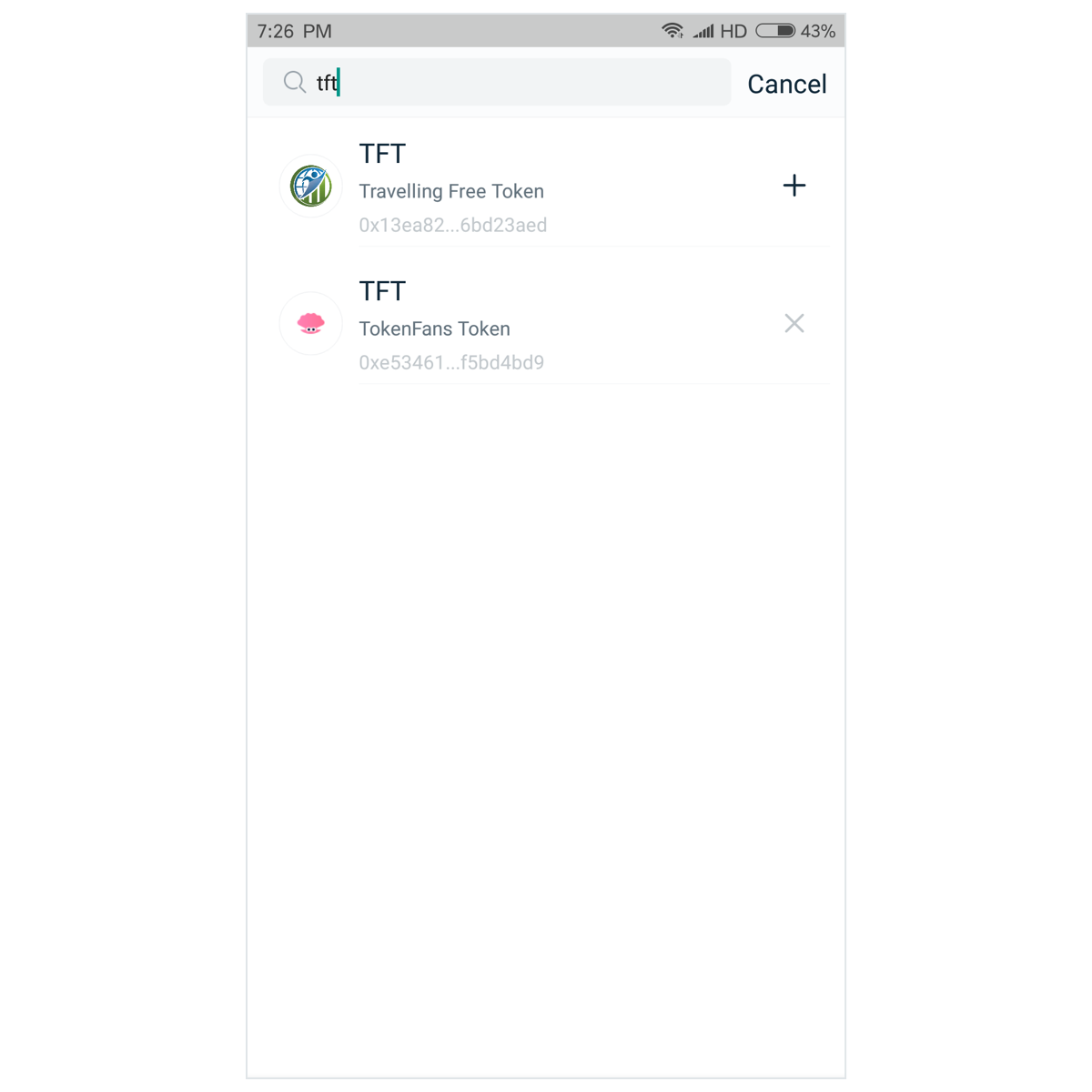 Tips: Because the Token name may be the same, so please carefully check the contract address when adding tokens

3. When you added it, please go to the "Assets Management" page, check the switch button open or not.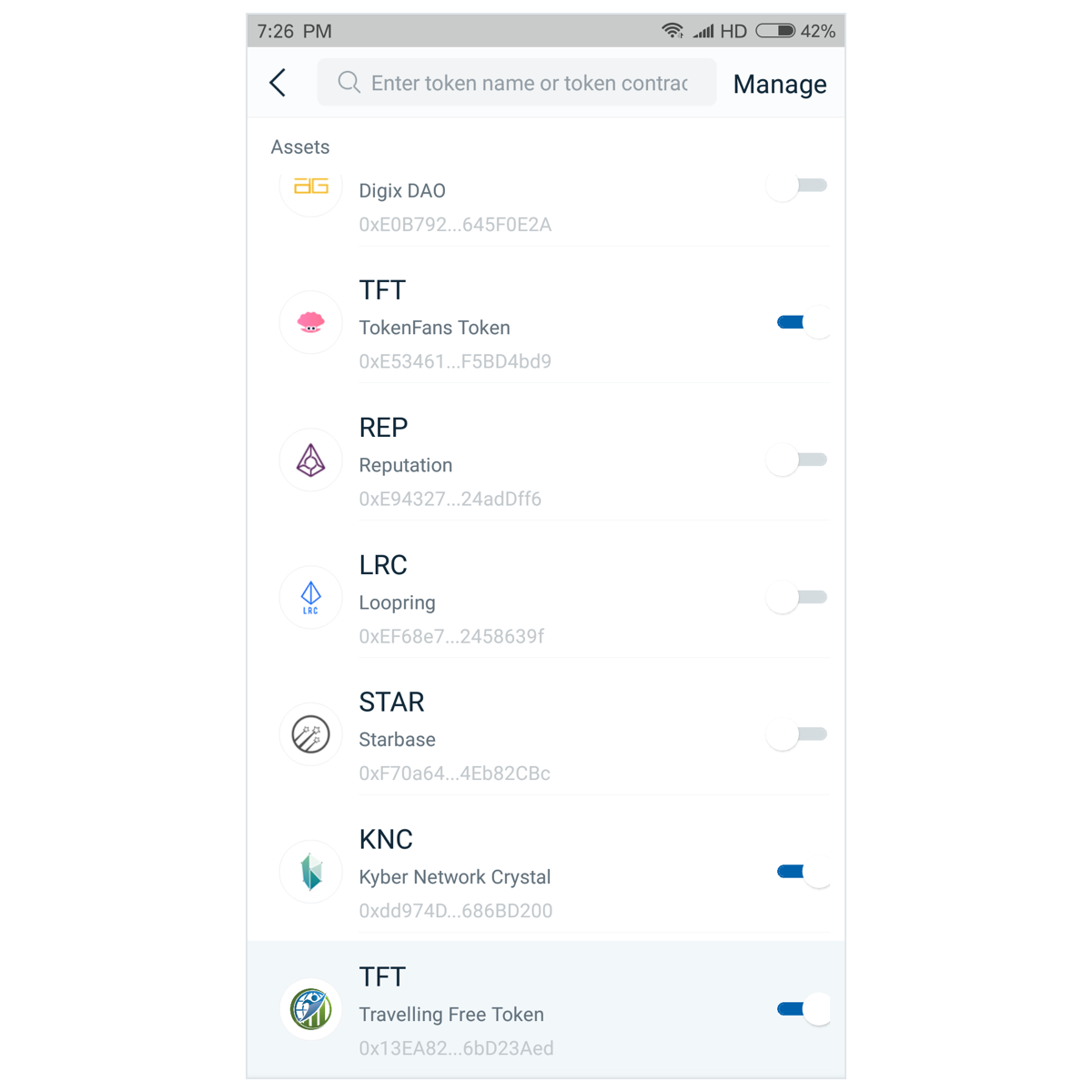 4. Finally, back to the assets page, you will see the token in the list.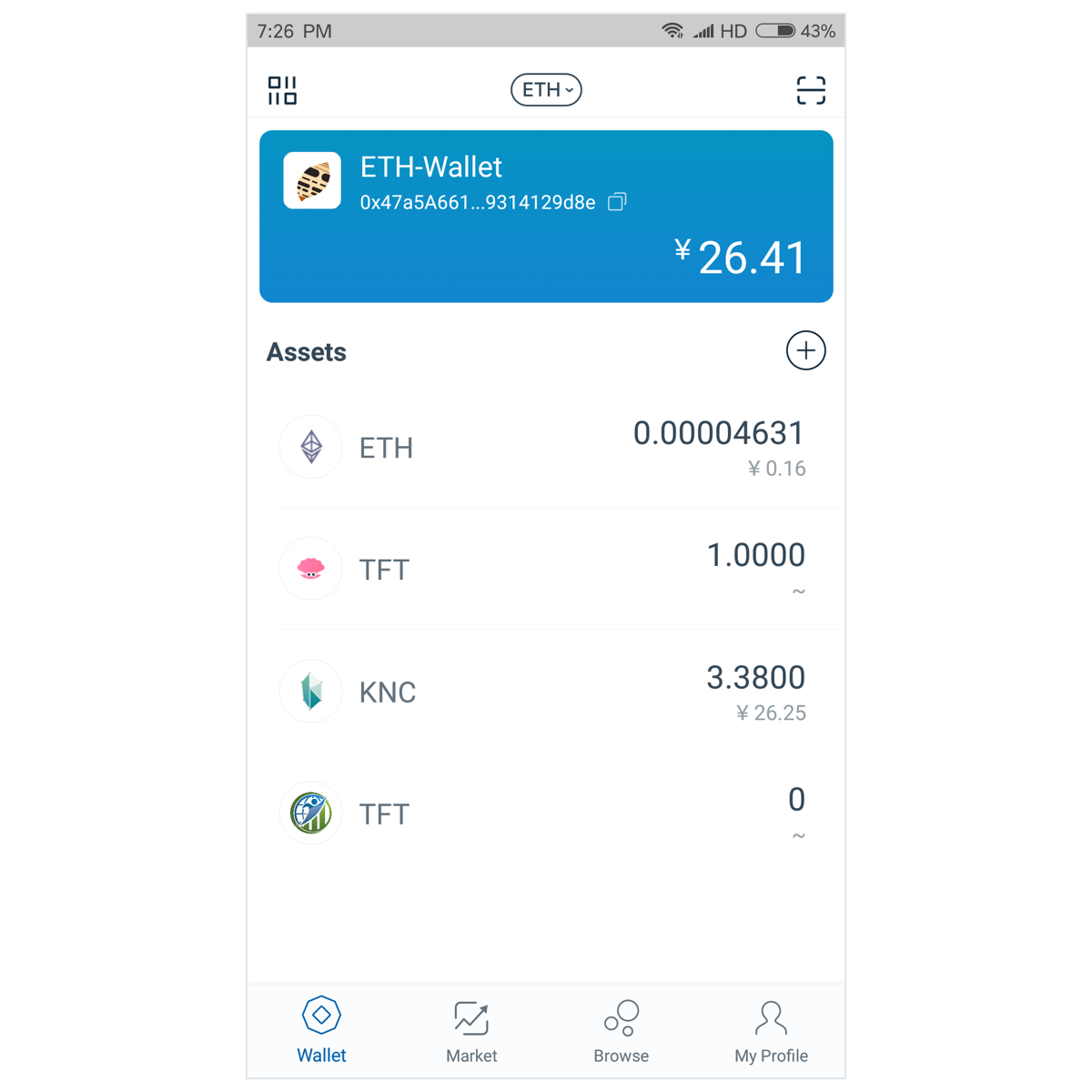 PS: If you cannot find the token when searching, Please click here to submit the information.