Ready to use:
Two phones without root access.

Download the APP from the token.im URL or an official APP store and make sure you have installed any new updates to the APP.

One of phone open Airplane mode as a cold wallet, keep it offline always because it's saved your private key.
Watch wallet:
If you want to use the cold wallet in imToken APP, you should watch the wallet at first.
note: one of phone connected network as a hot wallet to watch cold wallet, the other one keep offline for Authorized signature.
Step1 Cold wallet: choose the wallet you want to be watched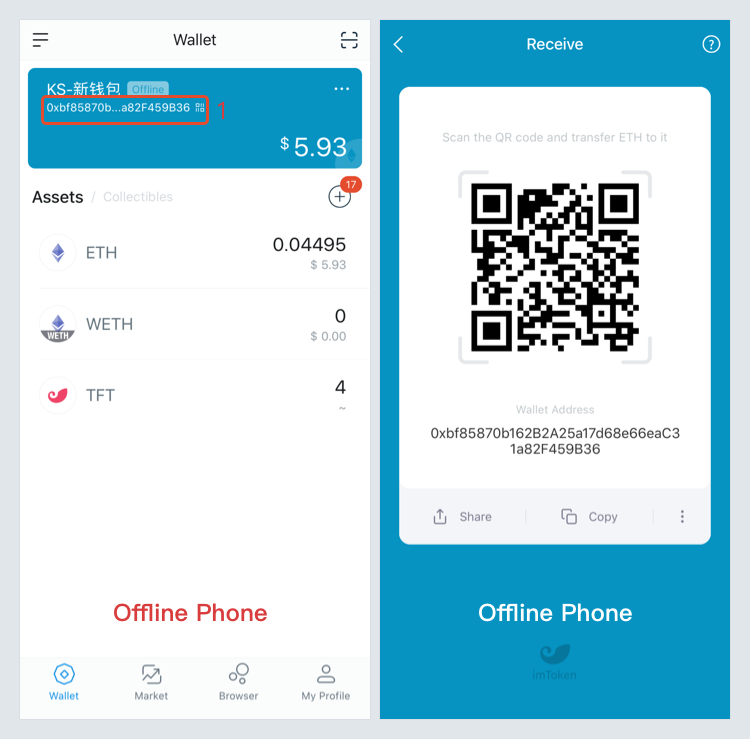 Step2 Hot wallet: enter "Manage your wallet" page -> Tap "Add Wallet"->choose "ETH" -> "Cold Wallet" -> Tap "Scan button" on the upper right corner, scan wallet address QR code from step1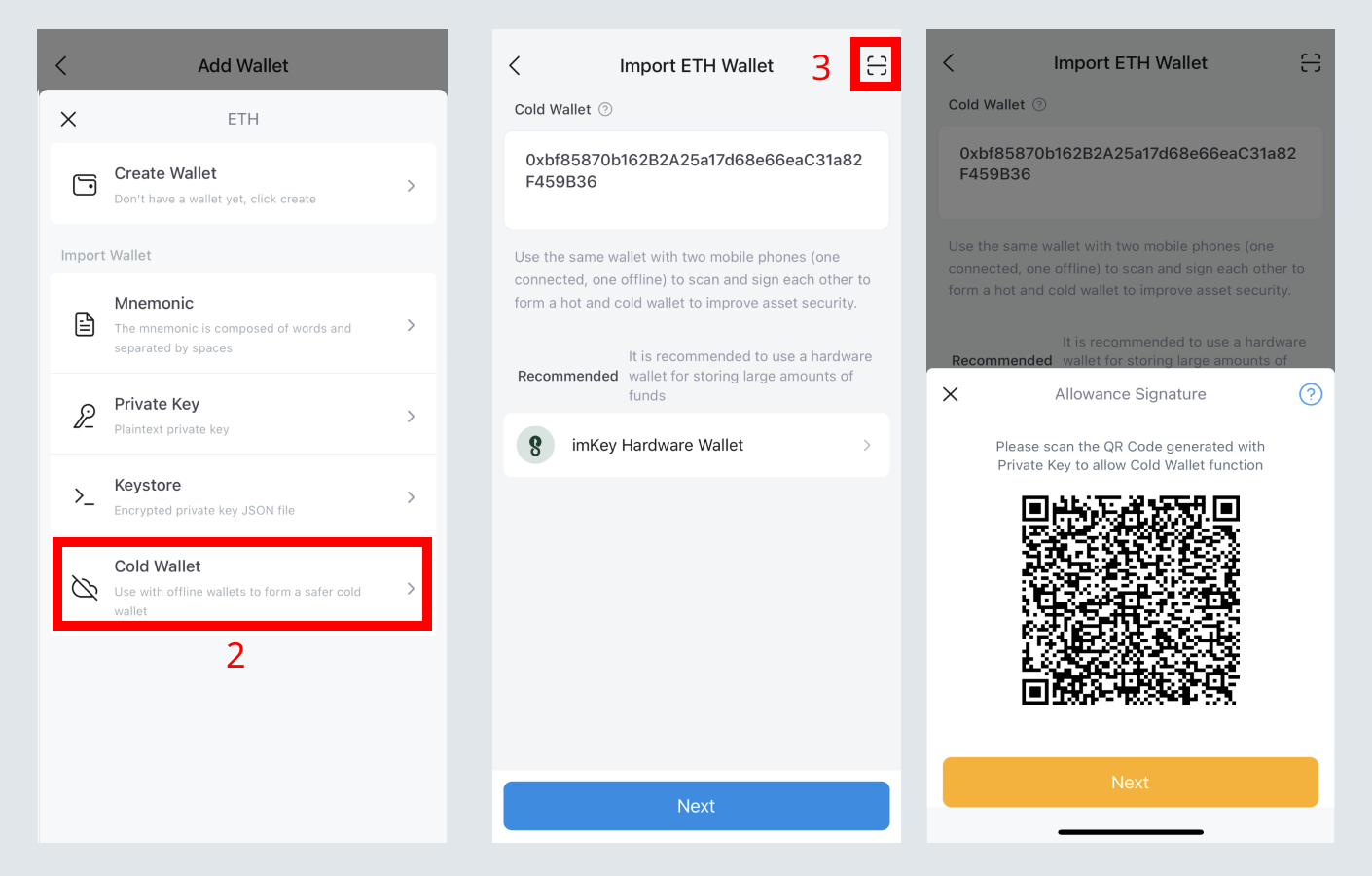 Step3 Cold wallet: scan step2's QR wallet -> click "Next" -> input password -> generate "successful signature" QR code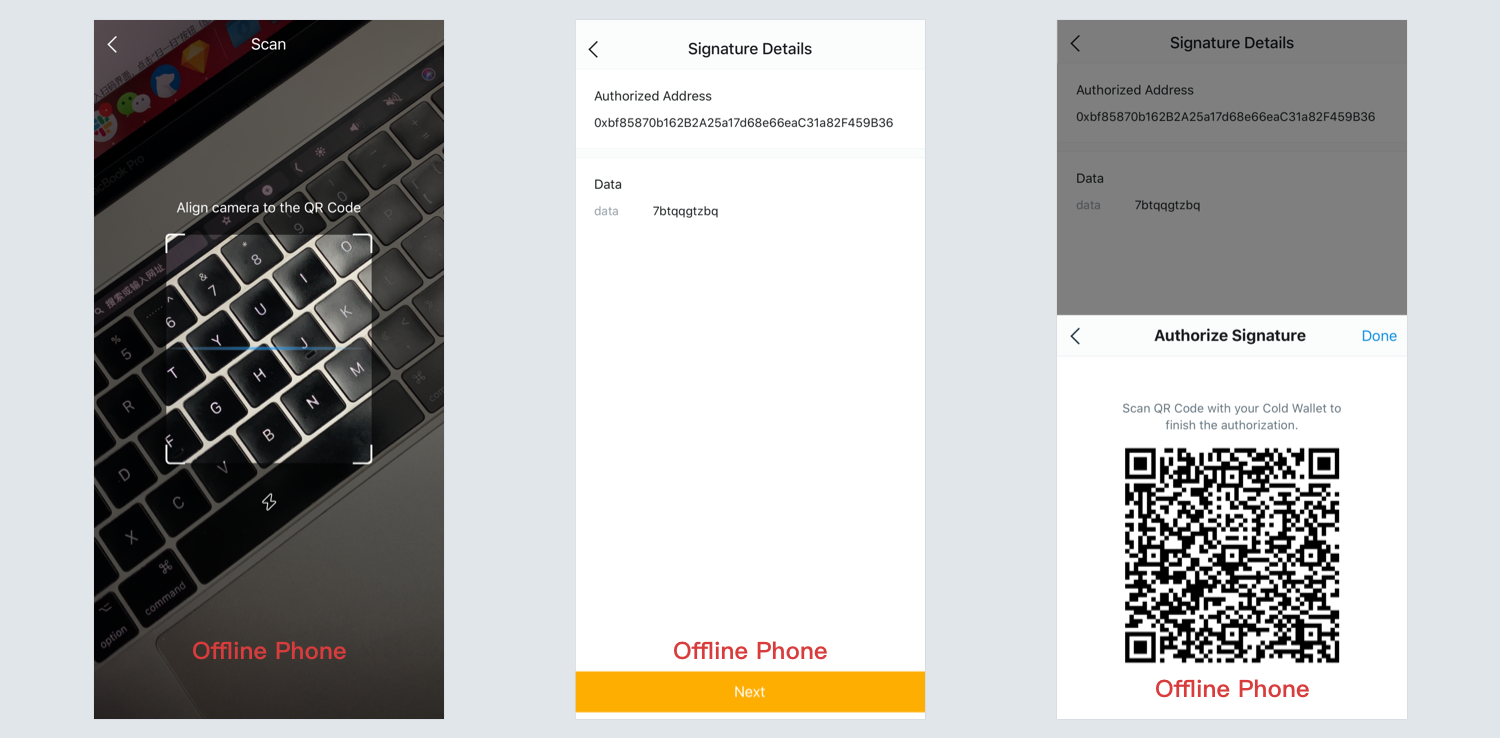 Step4 Hot wallet: click "Next"button -> click "Scan" button -> scan signature QR code from cold wallet generated in step3 -> click "Confirm" -> complete