What is the child address of Bitcoin?

Bitcoin wallet is built on the Hierarchical Deterministic (HD) framework, which has methods for generating and managing different addresses. Each public address of your wallet will be generated from your wallet's Extended Public Key (xPub).

If you use the same address to receive Bitcoin, everyone can track all your transaction records easily. By creating a new address, a child address, you are better able to maintain your privacy.

Creating a child Bitcoin address:

1. First click on the "Wallet" button. After switching to the BTC wallet, click on the QR code style button in the upper right corner to enter the receive page.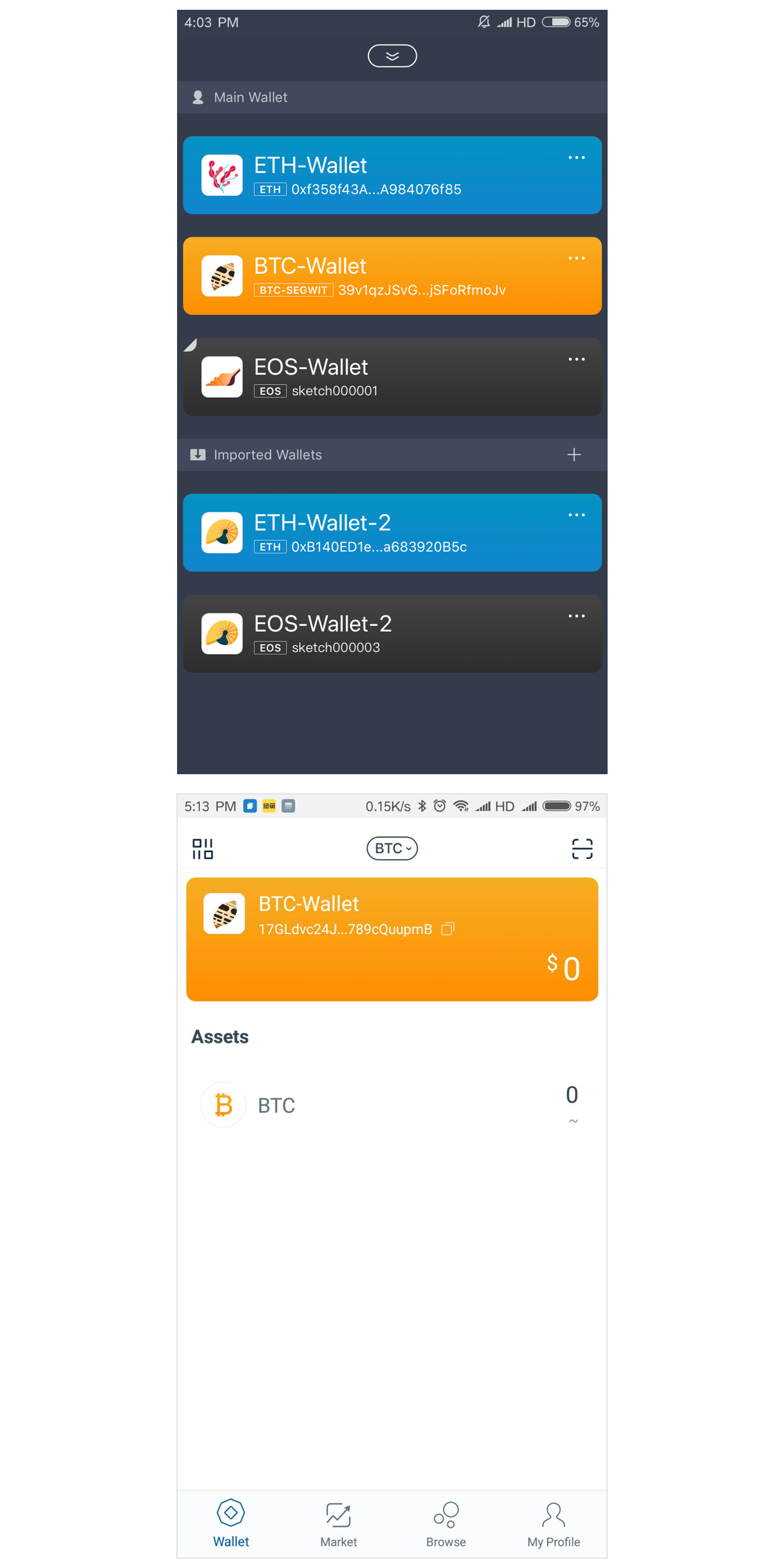 2. Then you can see "Main Address" and "Child Address".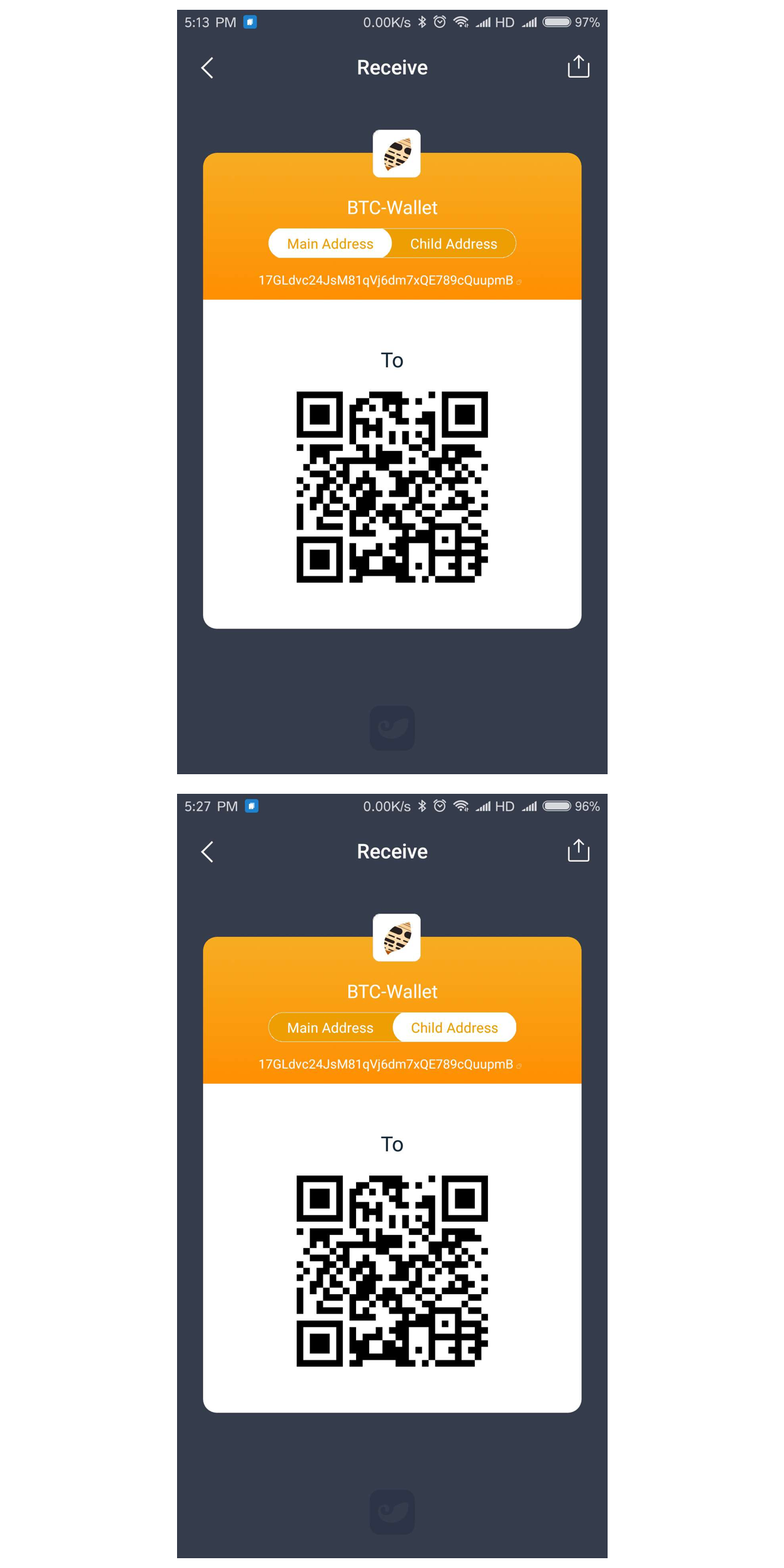 How do I manage the child Bitcoin address?
1. Click the button at the top of the "Wallet" page to switch BTC and ETH wallets, select the "···" button on the right side of the BTC wallet.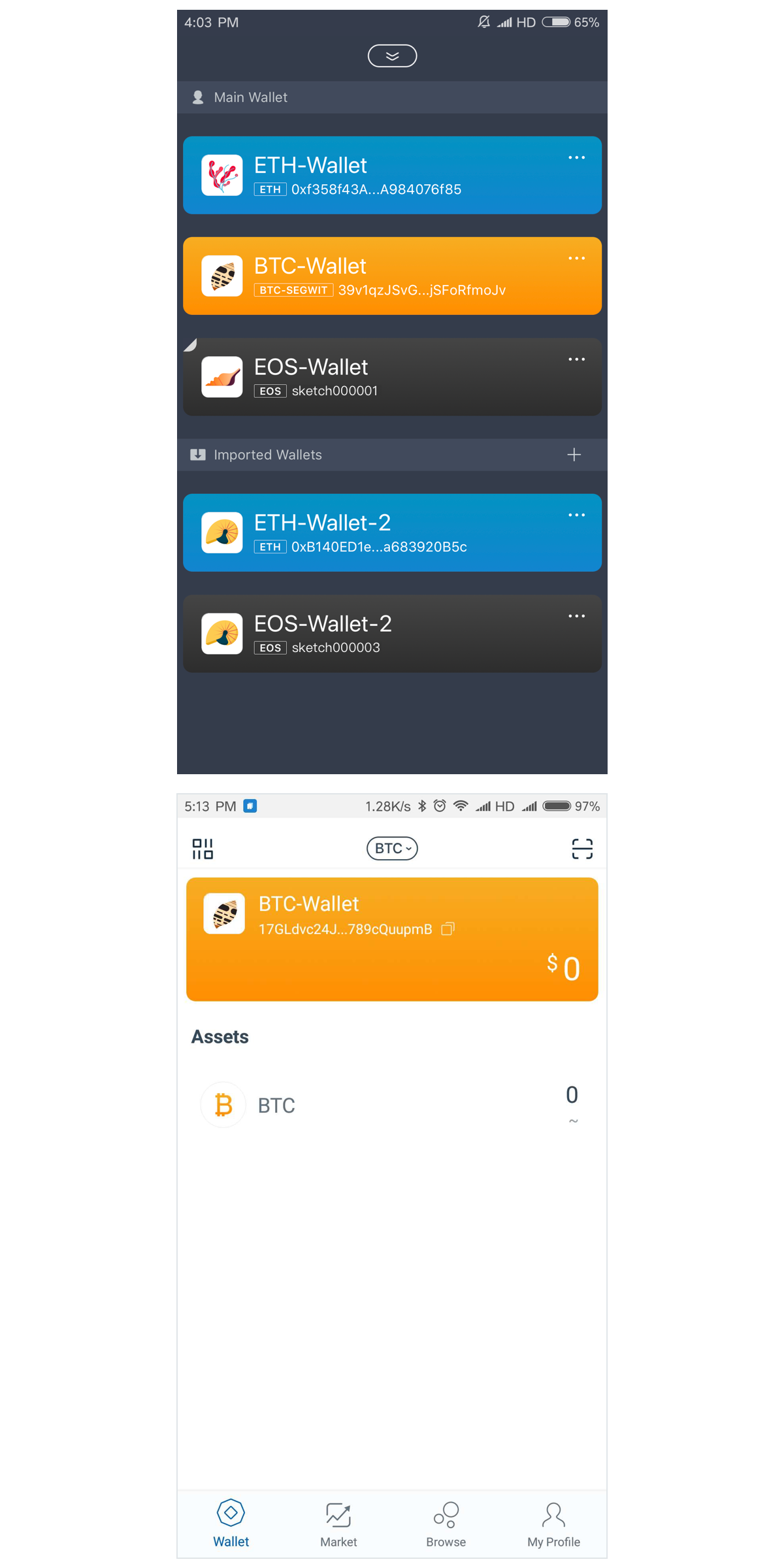 2. Enter the "Manage" page, click "Wallet Address" to enter the "Wallet Address" page.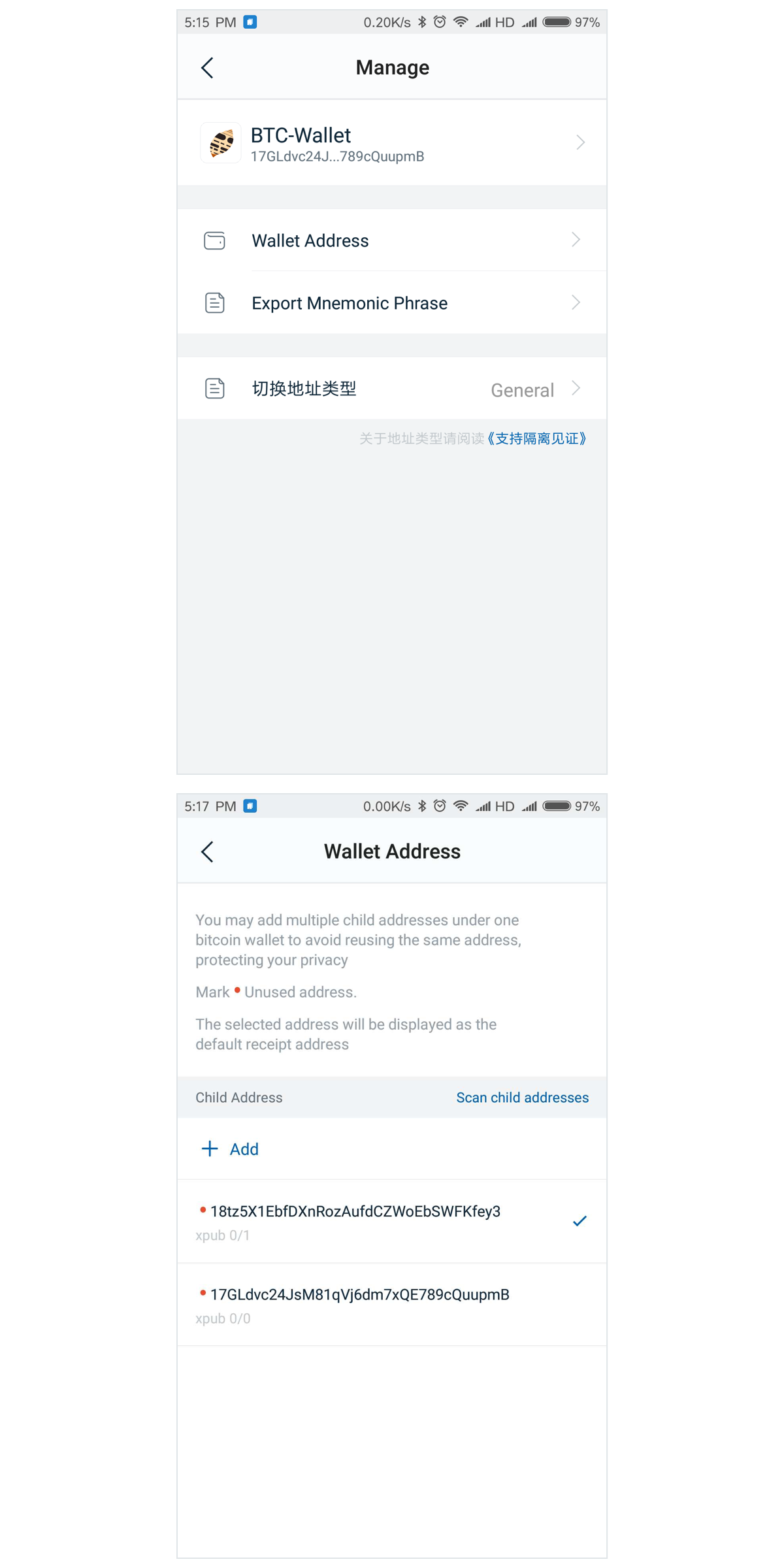 3. Click the "Add" button to add a new Bitcoin address, and select a new address. Then follow the steps from creating a child Bitcoin address from above. Finally, click "Child Address" to see the new child address.