The Truth Behind "High-Value" Airdrops
In July, imToken received inquiries from users who reported an unexpected occurrence: they had received airdropped tokens in their wallets. What made these airdrop scams unusual was that these tokens displayed a significant value when checked on blockchain explorers. Could it be that a windfall had genuinely landed in their laps?
In this article, we will uncover the truth behind these atypical airdrop scams.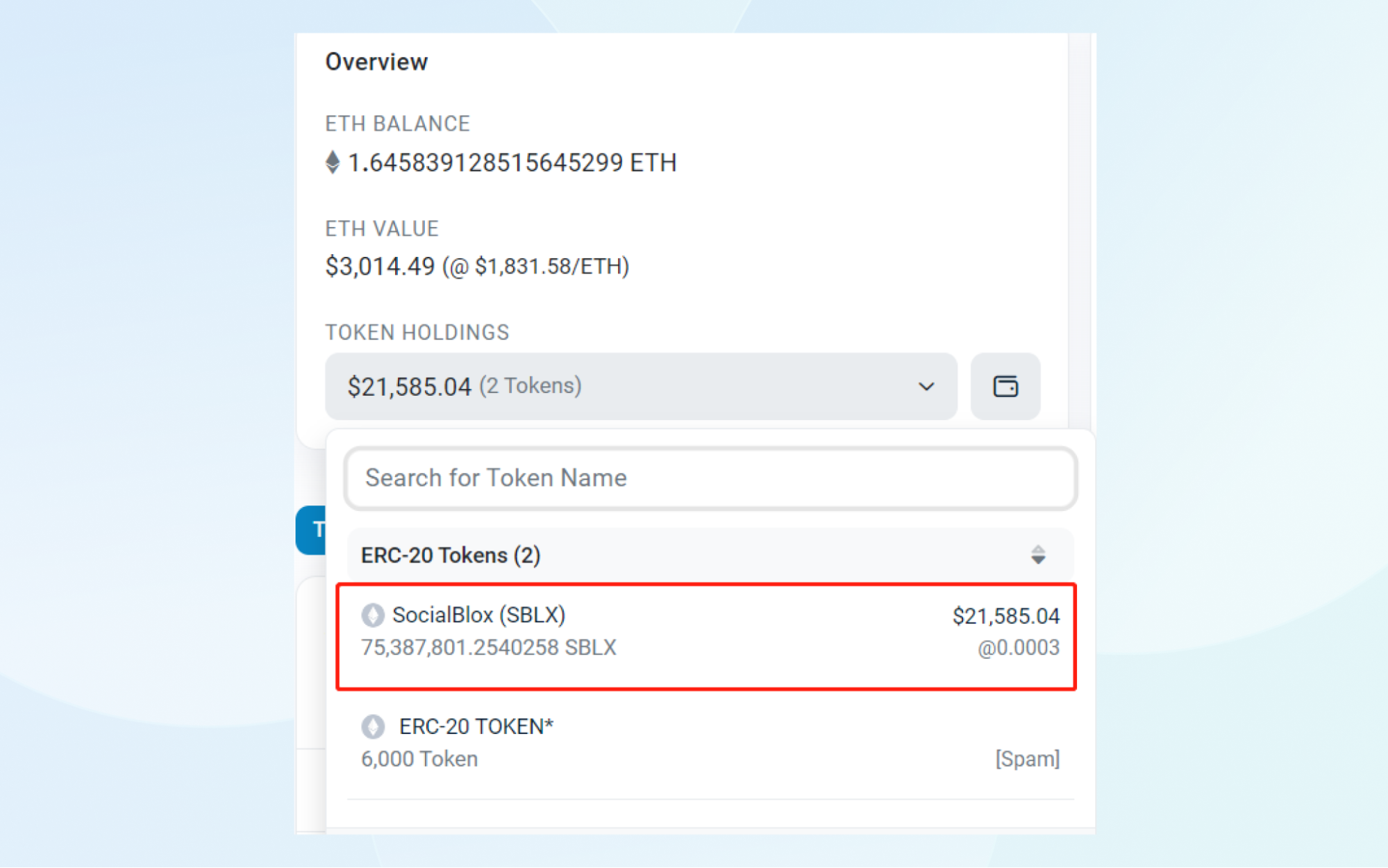 The SBLX airdrop received by users is showing a price as high as $21,585 on-chain
Upon analyzing these airdropped tokens, the imToken security team discovered that they appeared to have on-chain values because scammers injected a small amount of liquidity through third-party decentralized exchanges, such as Uniswap. This action led to these tokens being detected and listed by automated bots on third-party tracking websites like CoinMarketCap, thereby falsely inflating their prices on some blockchain explorers.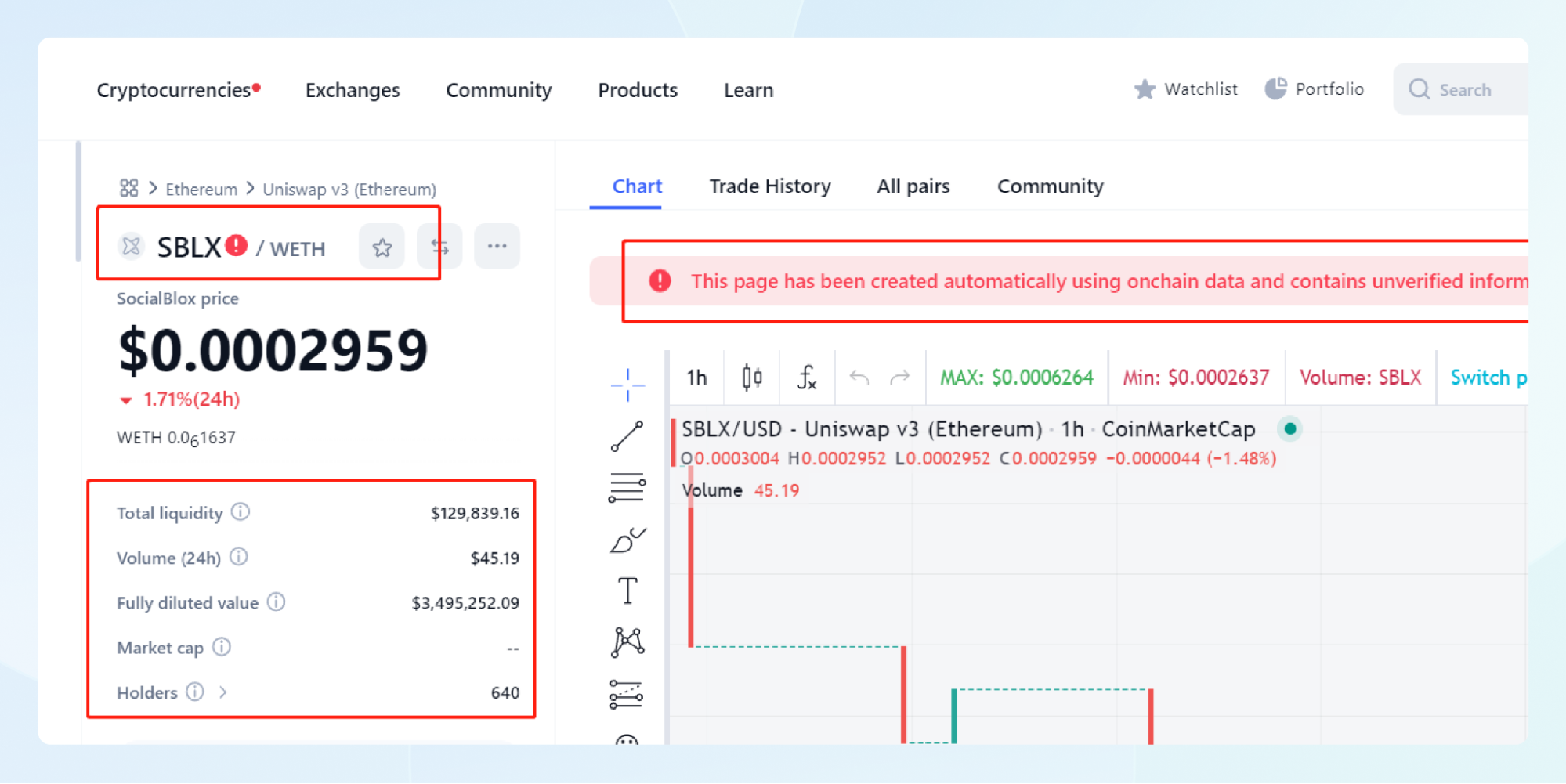 CoinMarketCap automatically captures the price of the SBLX token
When users receive these airdropped tokens, especially when they witness what seems like a substantial value on blockchain explorers, they may eagerly contemplate selling them. However, due to the lack of liquidity for these bogus tokens, users struggle to find suitable platforms for selling them. Consequently, users are often lured towards the so-called official token websites, which, in reality, are nothing but scam websites.
Within these fraudulent websites, scammers employ various tactics, such as posing as token upgrades, to persuade users to authorize or modify their account permissions. Once these malicious actors gain access to these sensitive permissions, users' assets become vulnerable to theft.
Security Recommendations
The inherent transparency of the blockchain allows all addresses to be publicly queried on the chain. Scammers exploit this feature by sending deceitful tokens to users and manipulating the displayed inflated prices to entice users into visiting scam websites. To safeguard against such scams, we recommend the following precautions:
Disregard the unfamiliar tokens you receive; there's no such thing as free money.

Steer clear of websites with uncertain origins and never engage in sensitive operations, such as trading, on such sites.

Maintain a high level of vigilance at all times, and for any security concerns, don't hesitate to reach out to us within the imToken App by navigating to "My profile" - "Help & Feedback."
Risk Control
imToken remains committed to monitoring and analyzing on-chain data behavior. In July, we took action against potential risks by identifying 677 risky tokens, blocking access to 243 high-risk DApp websites, and marking 1569 addresses as potential threats.
If you come across any counterfeit tokens or suspect any fraudulent DApp websites, don't hesitate to report them to us. You can do so by reaching out to us through the imToken app by navigating to "My profile" - "Help & Feedback." Your vigilance and cooperation help keep our community safe.
About imToken
At imToken, we are committed to equipping our users with security knowledge and providing security solutions to safeguard their assets, thus creating a safe and sound crypto ecosystem.
imToken is a digital asset management tool with personal touch and accountability. It undergoes rigorous security audits and deploys sophisticated risk control measures to guarantee the safety of user assets. It is now serving more than 10 million blockchain enthusiasts from over 150 countries and regions.
Visit https://token.im/download to download imToken.