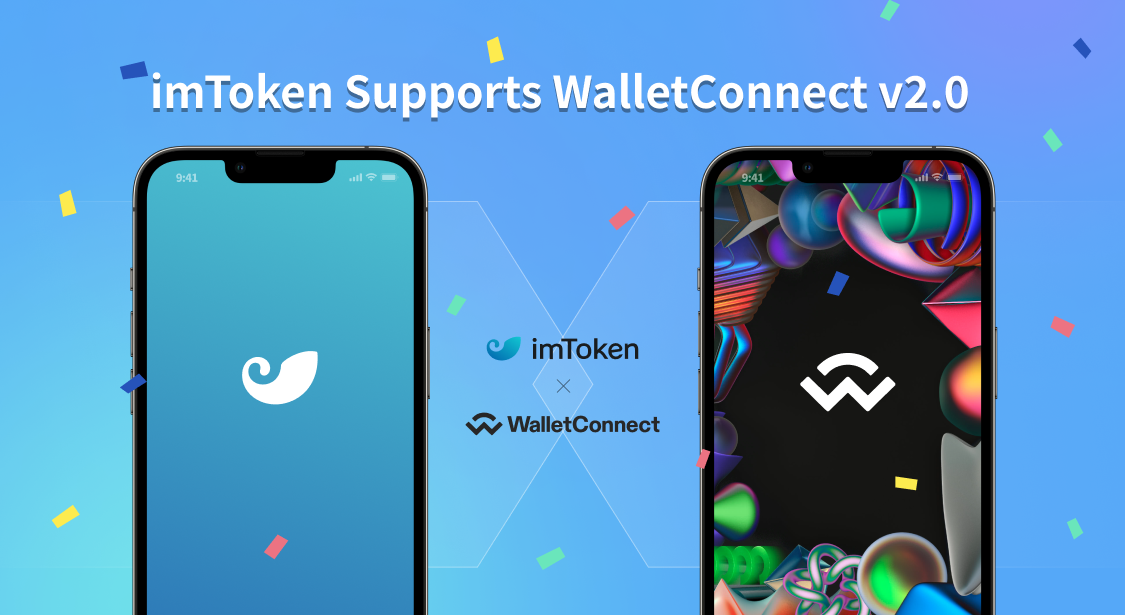 Dear imToken Users,
We are pleased to announce that imToken now fully supports WalletConnect 2.0, an advanced communication protocol for connecting blockchain wallets and decentralized applications (DApps). You can now seamlessly access various DApps by scanning a QR code or via Deep linking and enjoy seamless interactions with different DApps across various chains.
Please note that as of June 28, WalletConnect's 1.0 services will be officially discontinued. To avoid service interruption, we strongly recommend upgrading to the latest version of imToken.
So far, most DApps are yet to upgrade or adapt to WalletConnect 2.0. Therefore, if you encounter any issues, you can directly open the DApp link via the 'Browser' page on imToken. If you do not see the imToken option during connection, kindly select MetaMask for compatibility use.
Moreover, if you encounter the following problems, you can resolve them alone or contact us for assistance.
1. If you don't see a QR code while connecting to a DApp via WalletConnect, it could indicate that the DApp is yet to incorporate WalletConnect 2.0 compatibility. Don't hesitate to contact and remind the DApp project team to upgrade.
2. If a QR code appears when connecting to a DApp via WalletConnect, but still fails, please refer to the prompts on the connection page and add the corresponding network in imToken. If the connection is still unsuccessful, it is likely that the DApp has not correctly set up WalletConnect 2.0. Please contact the DApp project team for technical support.
Should you encounter any other issues during use, please email support@token.im, and our support team will promptly assist you. Thank you for continually supporting imToken! We value your trust and strive to provide you with the best-in-class digital asset management experience.
Learn more: WalletConnect User Guide
imToken Team
2023.06.28 SGT