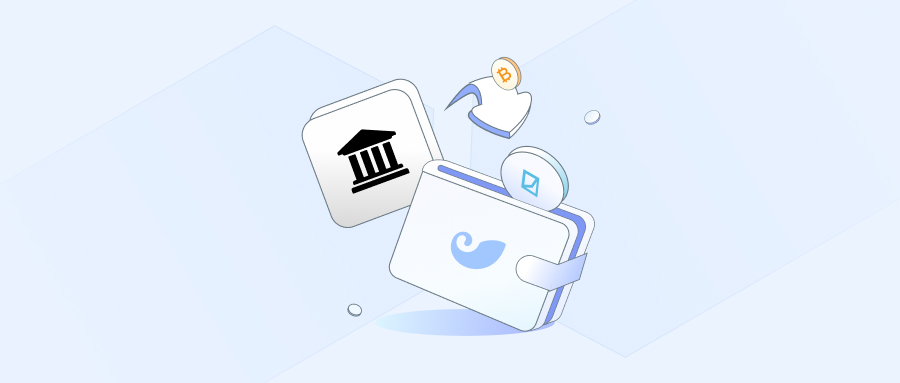 On the evening of June 5, Singapore time, the U.S. Securities and Exchange Commission (SEC), leveled multiple charges against Binance, the world's largest cryptocurrency exchange, and its affiliated companies, alleging multiple securities law violations. The next day, the SEC announced a lawsuit against Coinbase, accusing it of violating securities laws.
On the early morning of June 7th, the SEC (Securities and Exchange Commission) filed an application to the court to freeze the assets of Binance.US and take emergency measures against Binance and its affiliated companies. The SEC lawsuit is currently ongoing.
Through user feedback, imToken has learned that some users are worried the assets they hold on exchanges might be frozen or face uncertainty risks. In this regard, imToken advises cryptocurrency users to manage their assets using decentralized wallets. Compared to the custodial services of centralized exchanges, using a decentralized wallet ensures that users can always manage their assets independently, without worrying about being frozen or restricted by a third party, and there is no "agency risk" arising from regulation and centralized institutions.
The only requirement is that wallet users need to understand the basic knowledge of blockchain and have good security awareness. On this basis, decentralized wallets become the first choice for blockchain users to securely manage their assets, allowing them to have full control over their digital assets.
As the world's leading blockchain decentralized wallet, imToken has provided stable services to 15 million blockchain users over the past seven years, with the scale of assets managed independently via imToken surpassing 50 billion US dollars. To date, imToken has never experienced any incident of government authorities confiscating or freezing users' assets.
imToken is dedicated to creating the safest, easiest-to-use digital wallet, supporting the management of Bitcoin, Ethereum, Cosmos, Tron, Nervos, BCH, Litecoin, Polkadot, Kusama, Filecoin, Tezos, and EOS chains and their on-chain assets, and Layer2 networks like Arbitrum, Optimism, and zkSync. It also supports EVM-compatible networks like BSC, Polygon, OKX Chain, Fantom, Avalanche, etc. With integrated DEX services, users can satisfy their trading needs through coin-to-coin exchange, limit orders, and other functions within the imToken App.
"Use software wallets for small amounts of assets, and hardware wallets for large amounts" is the best practice for digital asset management. For users with large amounts of assets, imToken recommends using the imKey hardware wallet.It stores your private keys offline, significantly minimizing online attacks.
References: