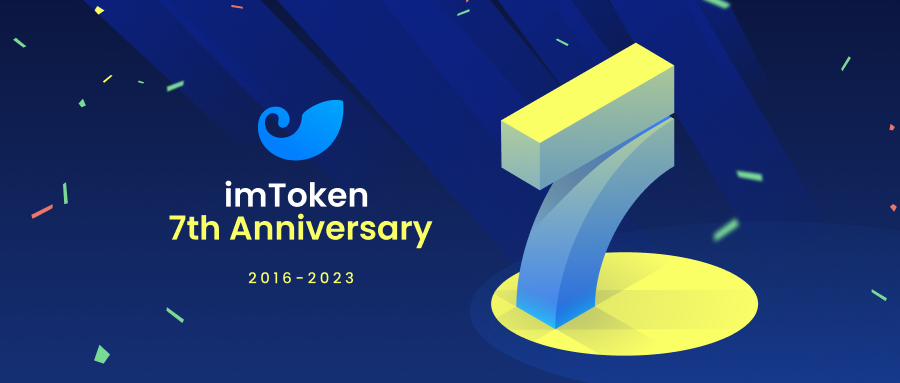 Celebrate imToken's 7th anniversary with us! 🎉 Participate in our "Sweet 7" themed series of events and stand a chance to win exclusive imToken 7th Anniversary limited edition NFTs and token rewards.
We greatly value your input! That's why we are gathering suggestions from our community for product improvements. Vote for the top 7 product suggestions you believe should be prioritized for our next version update. Your voice matters!
Join imToken founder Ben and our 7 team members on May 26th at 8:00 PM for an exclusive AMA session on imToken Twitter. They will unveil the final 7 product requirements and delivery timeline. Don't miss this opportunity to get insights directly from the team!
Event Duration: May 13th, 2023, 2:00 PM - June 5th, 2023, 11:00 PM (SGT)
Portal👉: Enter now
Event Schedule:
May 13th - May 25th: Twitter community voting

May 15th - May 17th: Discord community voting

May 19th: Layer 2-themed English AMA on Twitter Space

May 24th: Staking-themed English AMA on Twitter Space

May 26th: imToken founder 7th Anniversary Chinese AMA on Twitter Space

May 26th - June 5th: Experience Layer 2 DApps in imToken
Join the celebration and make your voice heard.