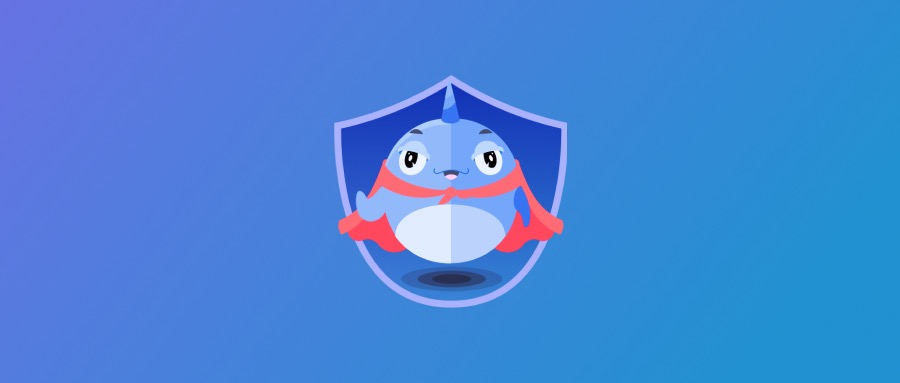 Several users reported unexpected USDT transfer records in their wallet, raising concerns that their account may have been compromised.
imToken security team reminds you that when you encounter an unauthorized USDT transfer record in your ETH wallet, please check the authenticity of the USDT in that record before taking any action.
To check whether the USDT in the record is real, you can verify its contract address.
Click the USDT icon, and click "Token Profile" in the top right corner. The address of the real USDT on Ethereum is 0xdAC17F958D2ee523a2206206994597C13D831ec7.
If the contract address of the token does not match the real USDT contract address, then it is a fake USDT.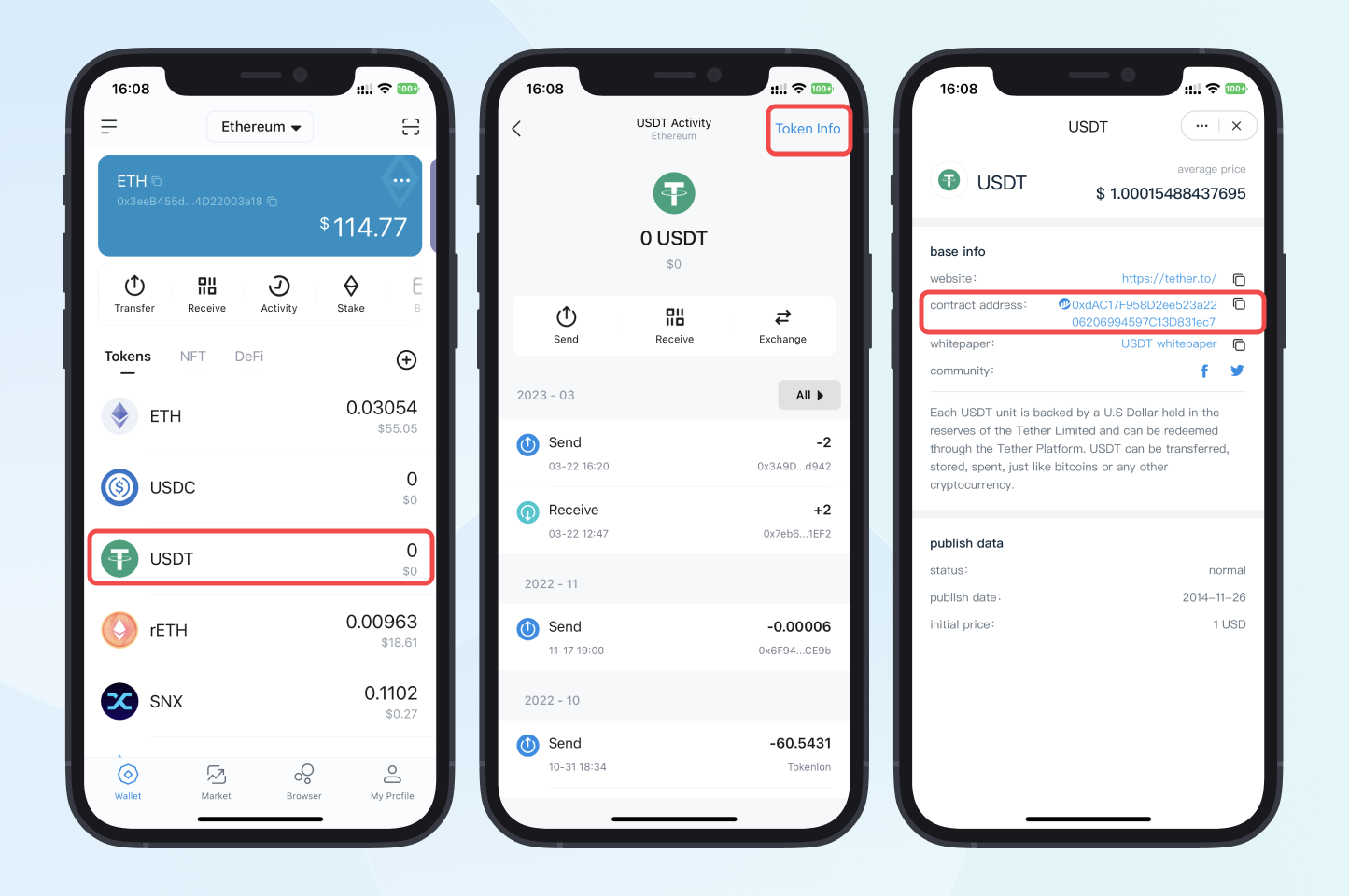 Fake USDT transfer records will not impact the safety of your assets. These records are created by scammers using phishing contracts to create fraudulent transactions. These transactions share three common characteristics:
The transferred tokens are all fake USDT

The transfer amount is the same as the recent transfer made by users

The first and last characters of the transfer address are similar to the real transfer address used by the user before

Two distinct characteristics are present in this scam:
Scammers generate fake USDT transactions on the chain, causing transfer records of fake USDT to appear in the user's wallet without their knowledge. The falsified transaction records originate from the scammer's phishing contract, allowing them to forge the transaction sender and recipient addresses. If the user fails to verify the contract address by accessing the token profile, they may wrongly assume that their wallet has been hacked.

The scammer uses a transfer address that has the same first and last few characters as the user's real transfer address, tricking the user into mistakenly transferring their funds to the scammer's wallet if they do not carefully verify the address.
Please note that once a transaction is confirmed on the blockchain, it cannot be undone or reversed. Thus, it is important to verify the recipient's address prior to initiating a transfer.
Here's how to avoid these types of scams:
Carefully examine any abnormal transaction records that appear in your wallet, especially the recipient and contract addresses.

To prevent sending funds to the wrong address, double-check the recipient address and use the Address Book feature to save commonly used addresses.

Click here

for a tutorial on how to use this feature.

For the best security protection, update imToken regularly from our official website at https://token.im to get the latest version.
Remaining vigilant and securing your funds is crucial. If you come across any unusual transfer records, carefully examine them and take appropriate measures.