Due to the development of the EOS ecosystem, imToken has made the following two adjustments to its EOS wallet in version 2.12.0:
1. Remove the function of creating EOS wallet by paying ETH
The account model of the EOS wallet is different from that of BTC, ETH, and other wallets, and creating a wallet requires a registration fee. Previously, imToken supported using ETH or EOS to pay the EOS wallet registration fee. Starting from version 2.12.0, only EOS is supported as a payment method. You can share a QR code to invite other EOS account holders to assist in creating a wallet, as detailed in the tutorial.
2. Only transactions sent by the client will be displayed
Since version 2.12.0, imToken has adjusted the token details page of the EOS wallet. After the adjustment, only transaction records sent by the client are displayed, with a maximum of 100 records. To access the entire transaction history of the account, including receipt records, click the corresponding token and click "All" which will redirect you to the EOS block browser for viewing.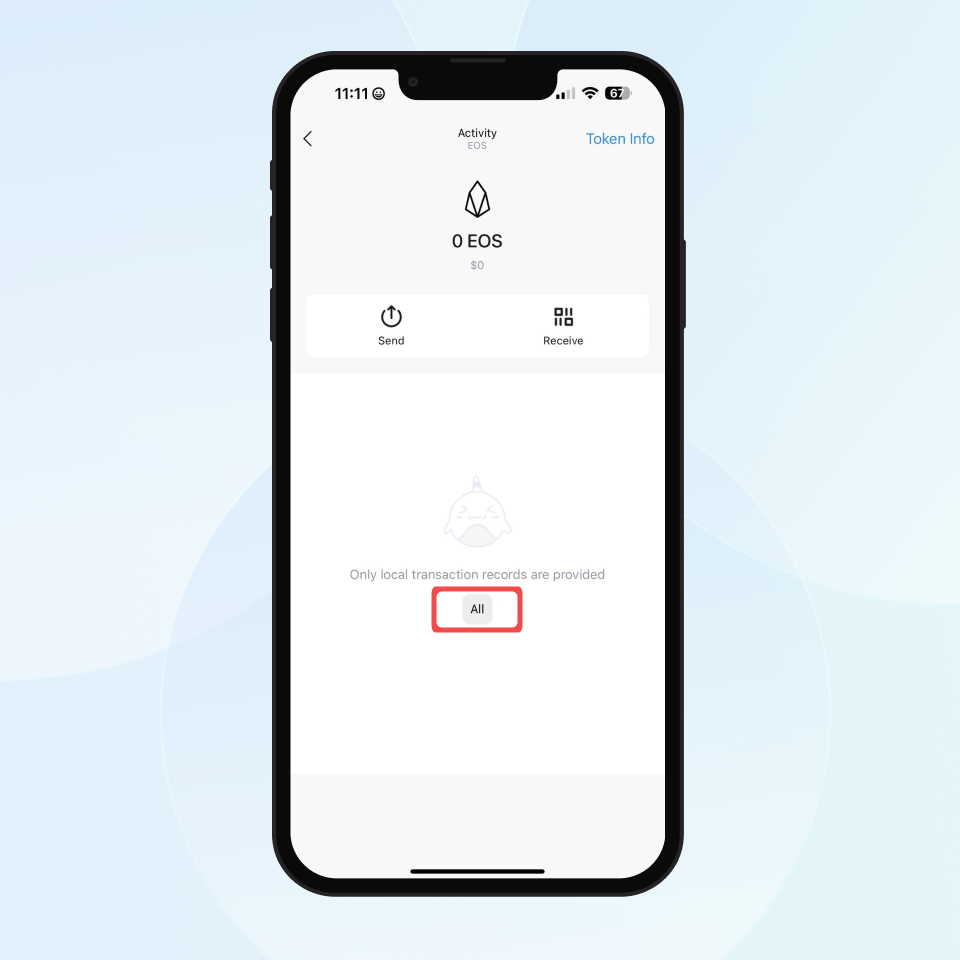 NOTE:The EOS service adjustment will not affect the security of your assets.
If you have any questions, please contact our official customer service at support@token.im.
Thank you for your understanding and support.
imToken Team
April 28, 2023 SGT