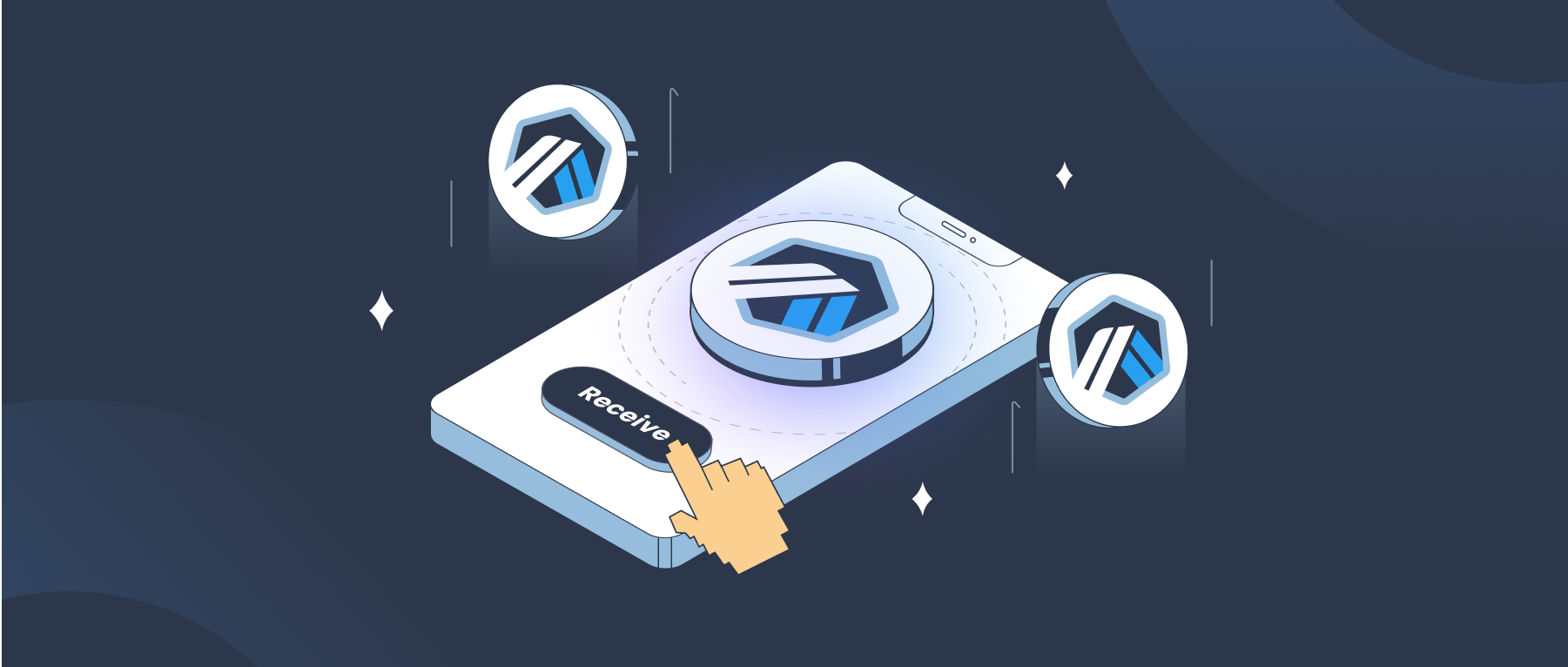 $ARB token is claimable now! Please follow the steps below to claim.
Prerequisite: Make sure you have enough ETH in your Arbitrum wallet to pay the gas fees, if not, you can click "Deposit" to bridge ETH from your ETH wallet to Arbitrum wallet (If you have questions about the deposit, please refer to this tutorial).
How to claim $ARB
1. Open your Arbitrum wallet, switch to the browser page and click "Arbitrum airdrop".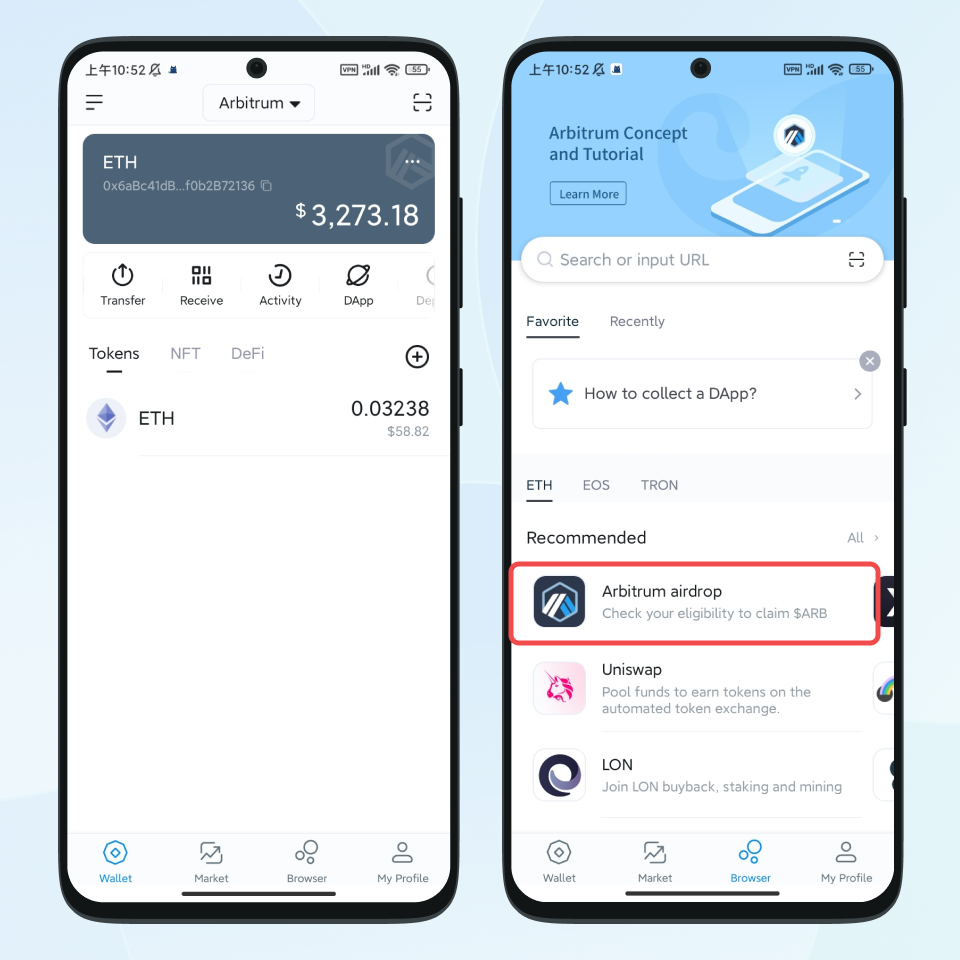 2. Click "CONNECT WALLET" - "WalletConnect" - "imToken" and approve the DApp to connect to your wallet. Then click "CHECK ELIGIBILITY" to check the number of your claimable $ARB.
Note: If you are not eligible for the airdrop, you will see the prompt "Ah shoot".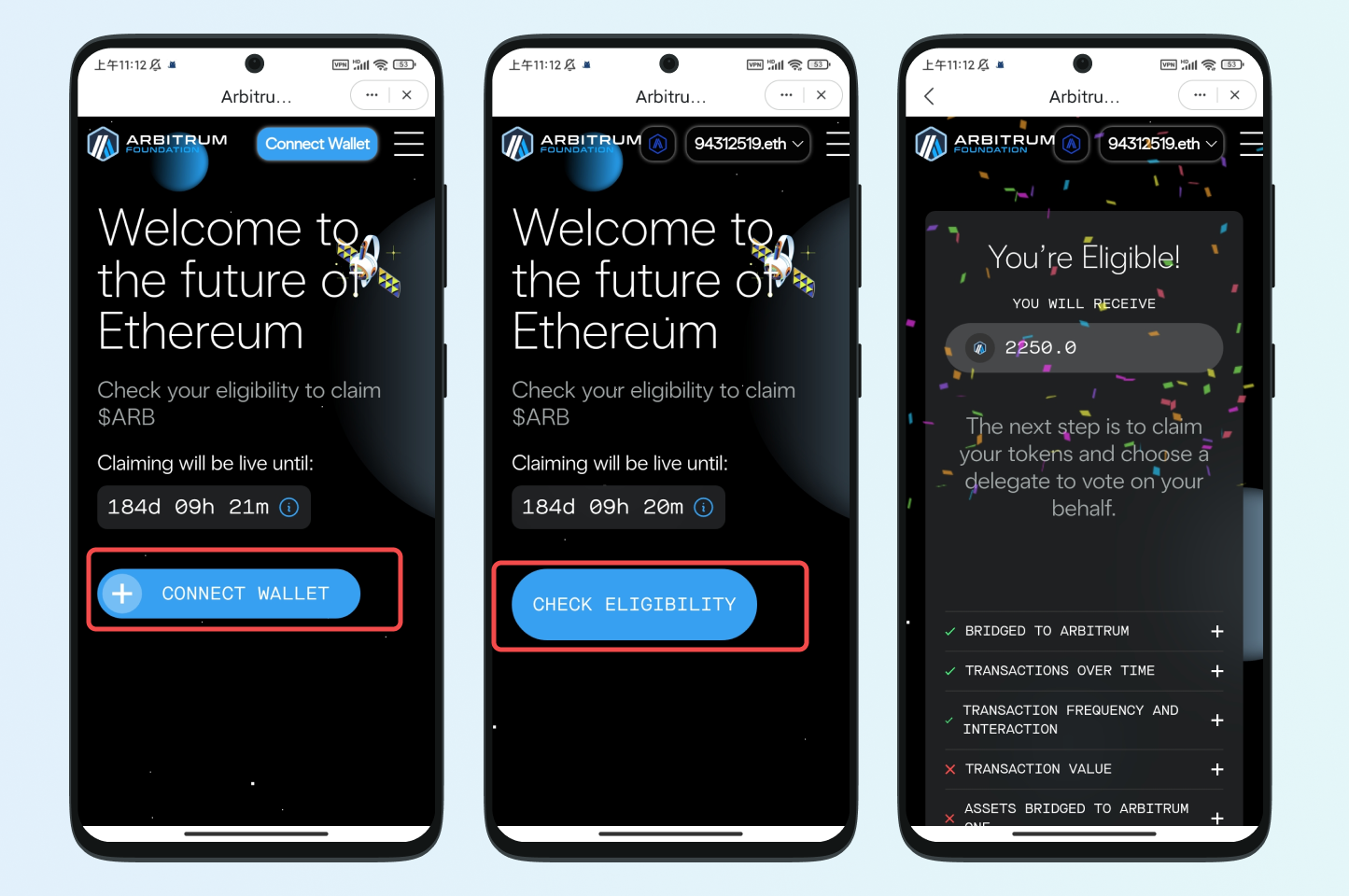 3. Scroll down the page and click "START CLAIMING". Then scroll to the bottom of the page and click "CLAIM AND DELEGATE YOUR TOKENS".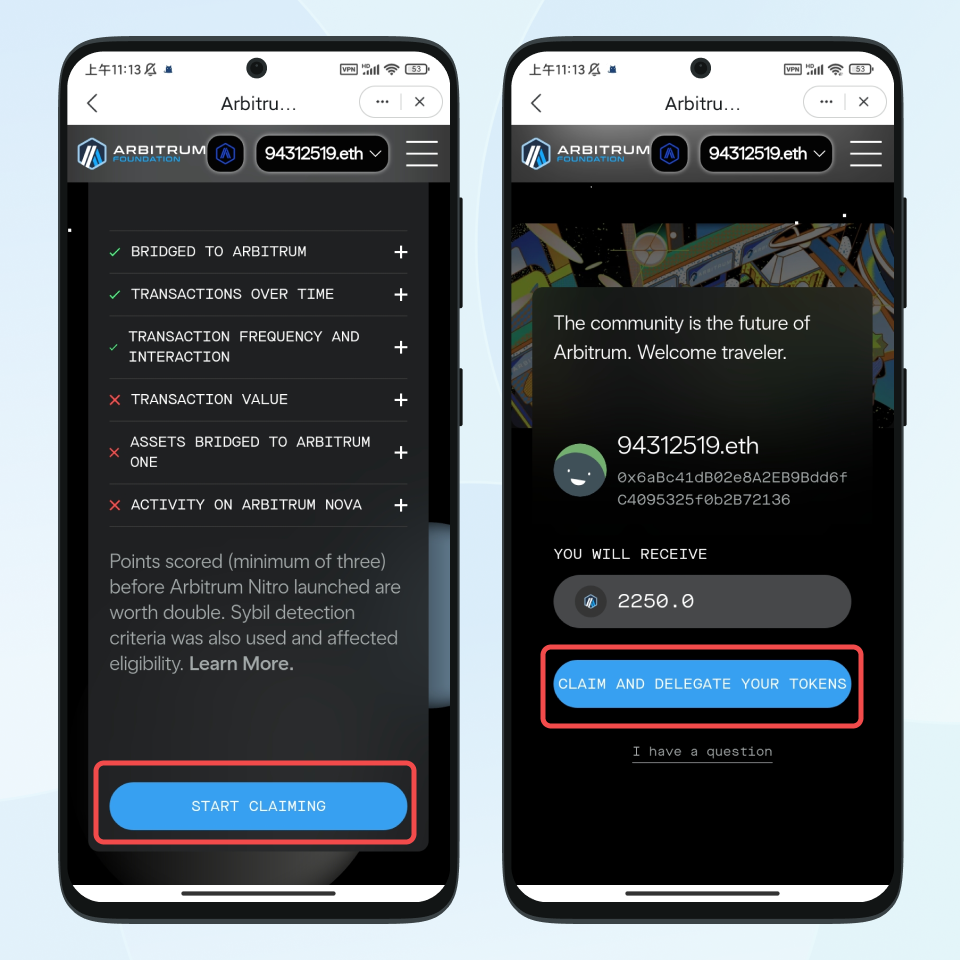 4. Select your preferences and click "VIEW DELEGATES"- "SELECT DELEGATE" - "CLAIM AND DELEGATE" - "CLAIM YOUR TOKENS" - "CLAIM & DELEGATE". Then you need to sign two transactions to claim your airdrop: The first one is to sign for voting rights, and the second one is to sign for claiming tokens.
Note: Delegate will not affect the ownership of your tokens, the delegated representative just gets the right to vote.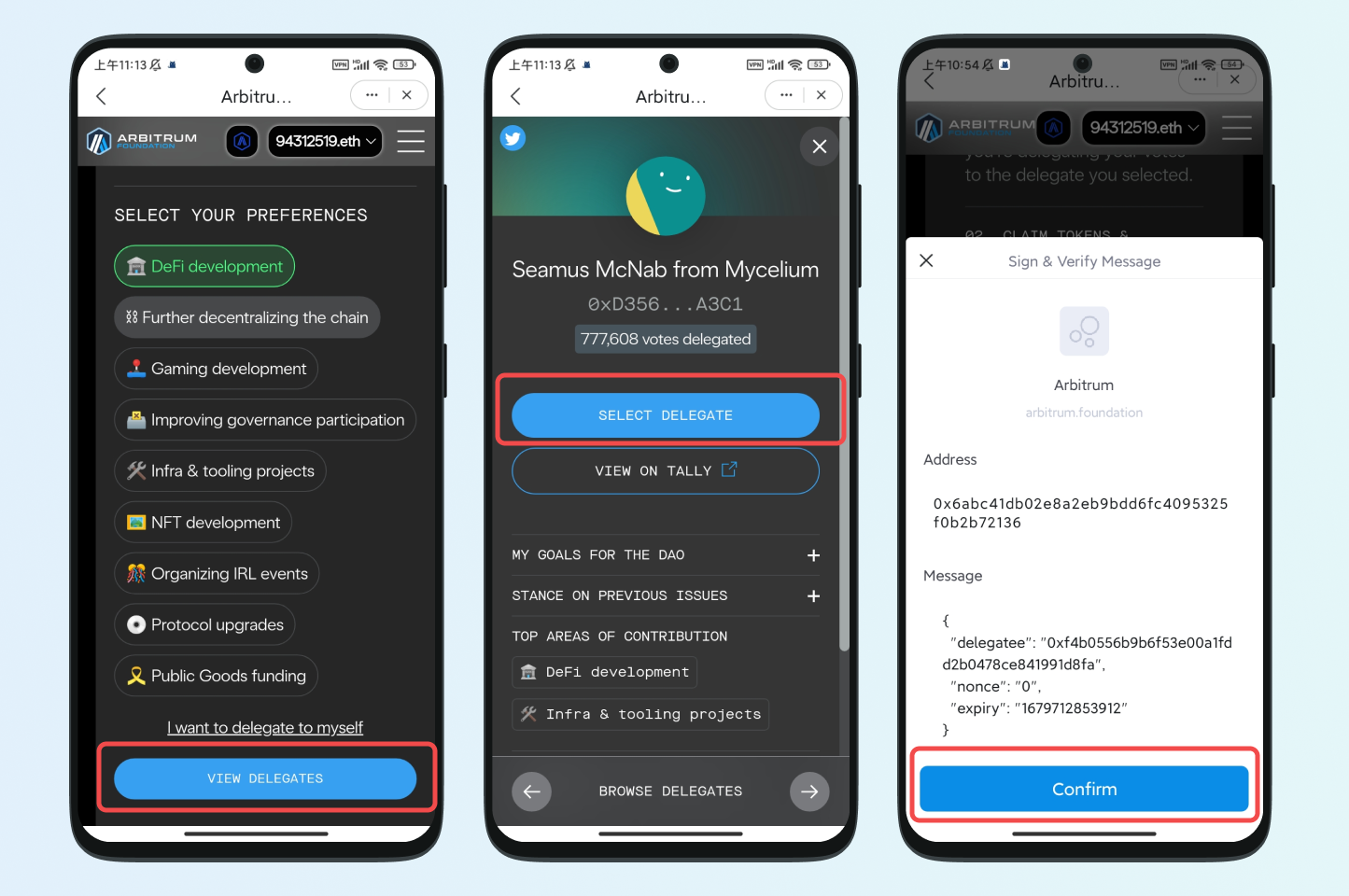 5. Go back to the homepage of your Arbitrum wallet, click "+" to check the received $ARB under "All My Assets", and click "+" to add the token to the homepage of your wallet.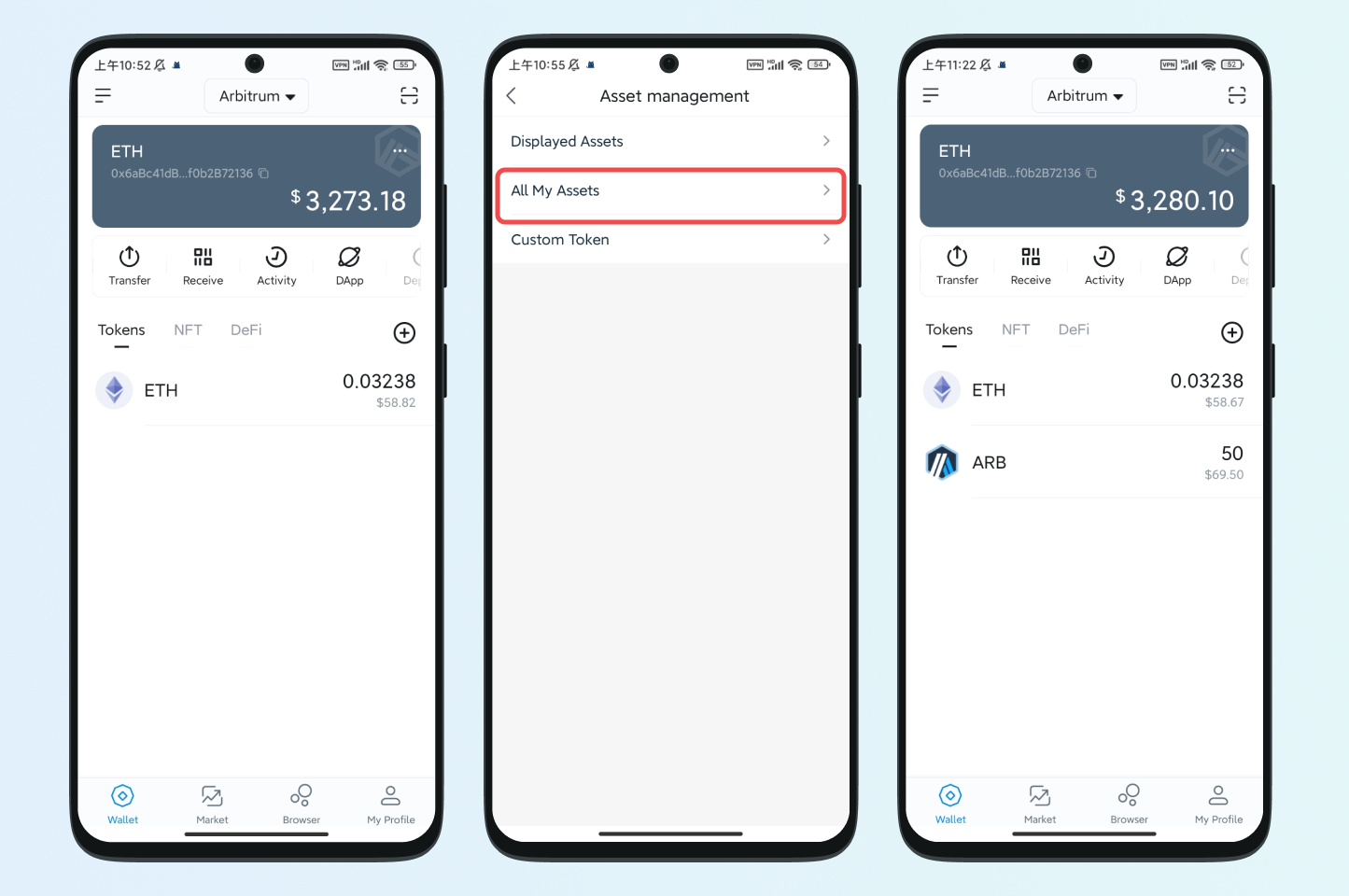 You can buy and trade $ARB by using Tokenlon's Limit Order function, which allows you to execute a trade at a specific price: https://tokenlon.im/limit-order.
Finally, if you have questions about claiming the airdrop, please contact Arbitrum